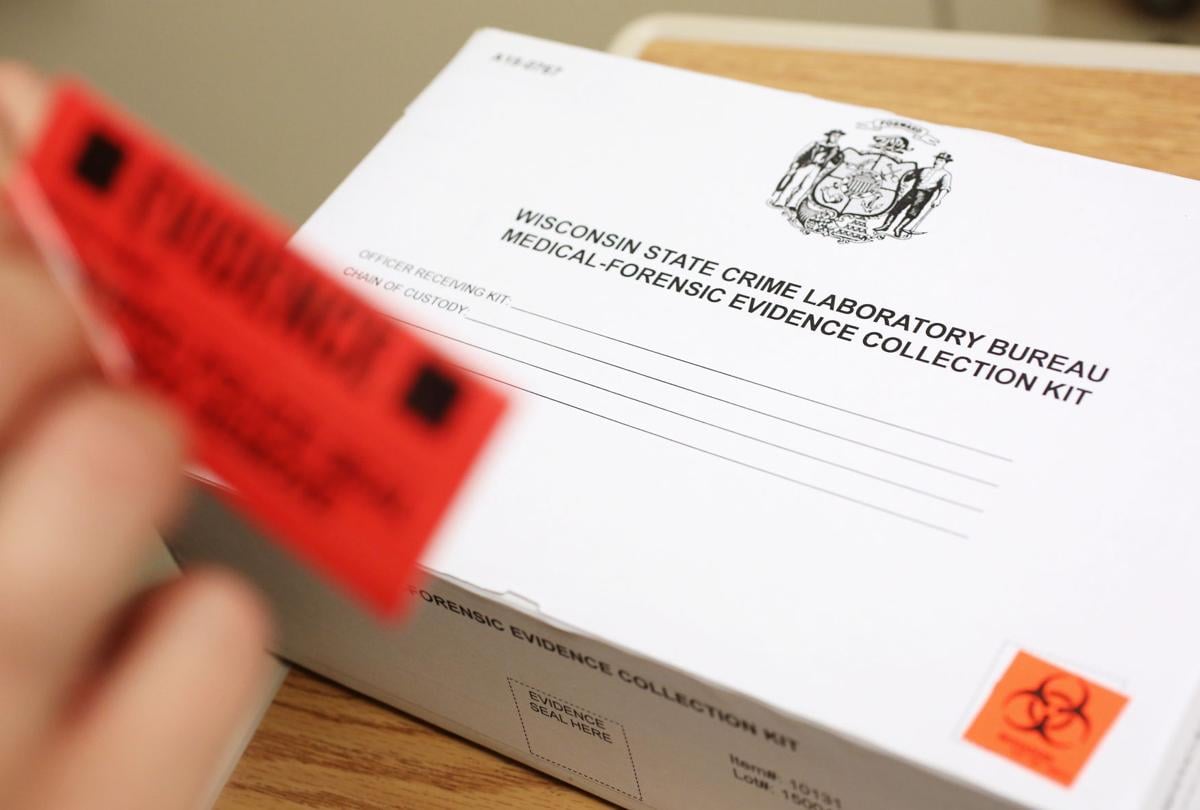 After years of backlog, Attorney General Josh Kaul announced Wednesday that the state Department of Justice finished analysis of nearly 4,500 sexual assault kits that were selected for testing under a statewide initiative.
Testing on an additional 320 kits has been completed. The existence of those lingering kits was announced in April by Kaul, a Democrat who defeated Schimel in the November election. Some kits originally were not designated for testing because they were associated with a case that involved a conviction.
Also Wednesday, Kaul announced Wisconsin has been awarded $1.8 million more in federal grant funding to continue investigating the sexual assault cases and fund a statewide kit tracking system.
In 2014, the DOJ first discovered the existence of nearly 7,000 untested sexual assault kits in law enforcement and hospital custody across the state.
Sexual assault kits can contain evidence that is crucial to finding sexual predators or freeing those wrongly convicted. The thousands of cases remained on hospital and law enforcement shelves in Wisconsin because suspects were already identified and prosecutors thought cases were too weak to continue or victims wouldn't cooperate.
In 2015, the DOJ received $4 million in federal funding to test Wisconsin's backlog of kits, some of which dated back to the 1980s. The project has been dubbed the Wisconsin Sexual Assault Kit Initiative.
In the 4,471 kits that have now been tested, foreign DNA was found in 1,638 of them. Of those, 1,029 have been added to a national database of DNA profiles.
Almost 2,400 sexual assault kits were not a part of the statewide sexual assault kit initiative because they were never designated for testing. Those kits remain untested.
The biggest reason a kit isn't tested for DNA is that the victim did not consent to the testing. Other reasons include that the suspect was acquitted, the incident can't be charged as a sexual assault because of the suspect's age, or the kit was completed as part of an autopsy and no sexual assault was ultimately suspected.
Ian Henderson, director of systems and policy at the Wisconsin Coalition Against Sexual Assault, said some of these remaining untested kits could be tested if the victim comes forward and requests it.
He said the priority is to "preserve survivors' autonomy."
So far, 12 criminal cases have been filed because of the testing. Seven of those cases remain active.
The DOJ is continuing to review cases. It had reviewed 1,327 as of Wednesday.
The new federal grant funding will support the investigation and prosecution of new cases as evidence continues to be reviewed.
It will also fund the development of a kit tracking system, which will allow DOJ to monitor how long it takes for a kit to be processed. The system will also give survivors a way to retrieve information about the status of evidence kits.
"These additional grant funds will support our ongoing efforts to get justice for survivors whose sexual assault kits weren't tested prior to the (sexual assault kit initiative) project," Kaul said in a statement.
Be the first to know
Get local news delivered to your inbox!