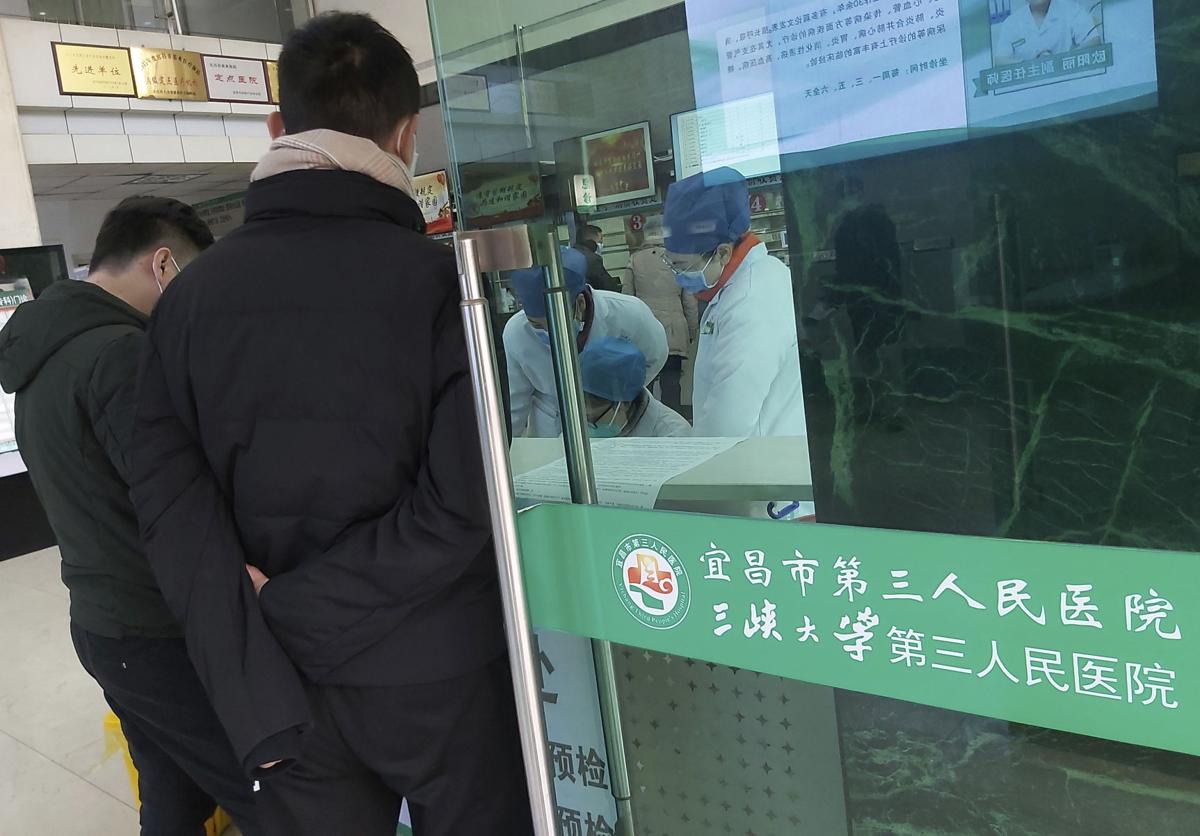 Wisconsin authorities are taking precautionary measures to assess residents' potential exposure to a deadly virus spreading across China and Southeast Asia.
UW Health began asking patients in its emergency departments and urgent care settings for their travel history Friday afternoon. Those suspected of contracting the coronavirus will be masked and isolated in a private exam room. Officials said in a statement that UW Health had not identified any cases.
UnityPoint Health-Meriter, SSM Health St. Mary's Hospital and the University Health Services primary care clinic on UW-Madison's campus are also screening patients for the virus.
Six UW-Platteville students who were recently in Wuhan, China — a city of 11 million at the center of the outbreak — are being monitored by the U.S. Centers for Disease Control and Prevention. None of the students have displayed symptoms, such as fever, cough and shortness of breath.
The Illinois Department of Public Health confirmed Friday the second confirmed case of the coronavirus in the U.S. The patient is in her 60s and traveled to Wuhan in late December. Officials said there is no imminent health risk to the public at this time. The first case was confirmed in Washington state earlier this week.
You have free articles remaining.
Chinese health authorities reported Thursday that the respiratory virus has killed at least 26 people and sickened at least 800.
Meanwhile, the regular, annual flu virus has hospitalized at least 140,000 Americans since October and killed at least 8,200, according to preliminary estimates by the CDC. Wisconsin, which remains one of 35 states with high flu activity, had more than 450 hospitalizations and 11 deaths from flu as of early January, state health officials said. That was more than three times as many hospitalizations as last year.
Flu vaccine is still available and can offer protection against flu within two weeks.
Several U.S. airports, including Chicago's O'Hare, have started screening travelers for the new coronavirus — including two of the six UW-Platteville students who are Wuhan residents.
The six students, all of whom are international, came back to campus Tuesday. They live together in a residence hall and are taking their temperatures on a regular basis, but are not under any quarantine or isolation, university spokesman Paul Erickson said.
Campus officials are communicating with the Grant County Health Department and the CDC to follow all national and international protocols.
State Journal reporter David Wahlberg contributed to this report.