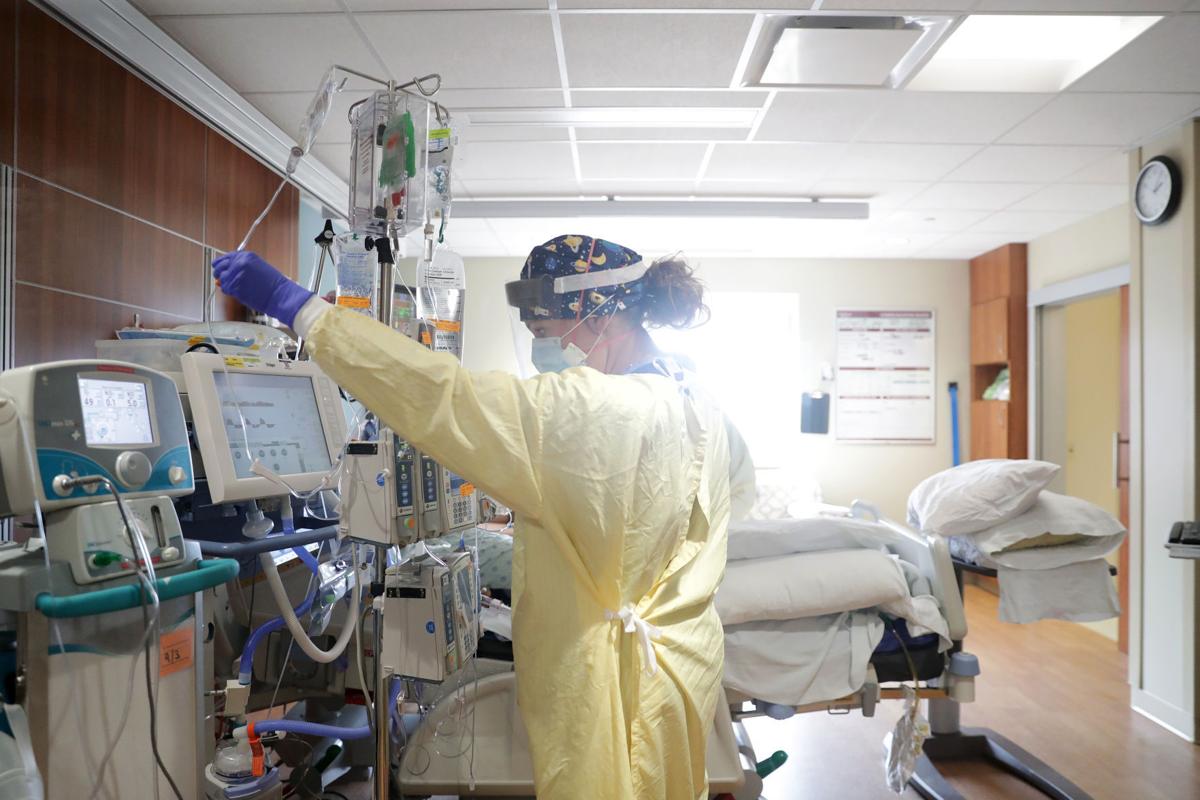 Wisconsin reported 32 COVID-19 deaths Thursday, the largest daily total in nearly seven months, after hospitalizations of patients with the coronavirus topped 1,000 this week for the first time since early January.
The 32 newly reported deaths occurred over the past month, as is always the case with such reports from the state Department of Health Services. Thursday's total may stem in part from a lag in reporting over the Labor Day holiday weekend. But the new seven-day average of daily deaths — which helps control for such reporting irregularities — is 11, also the highest since mid-February.
Just over a month ago, the daily average was one death.
Wisconsin had 1,918 COVID-19 deaths in November and 1,509 in December, when vaccines first became available to limited populations. The totals dropped each month until July, when the state had 37 deaths from the coronavirus. In August, the total increased to 199, with the total since the pandemic began at 7,717 as of Thursday.
The Wisconsin Hospital Association on Tuesday said 1,045 patients with COVID-19 were hospitalized, the highest level since Jan. 8. The number declined to 1,039 Wednesday before going up again Thursday to 1,071. Dane County had 89 COVID-19 hospitalizations, the highest since late January.
Health officials have said the more contagious delta variant of the coronavirus and inadequate vaccination levels are fueling a surge in Wisconsin and most states.
As of Thursday, 55.5% of state residents had received at least one dose of vaccine and 52.1% were fully vaccinated. In Dane County, the figures are 72.9% and 69.8%, the highest in the state. Children under 12, who make up about 14% of the population, remain ineligible for the vaccine.