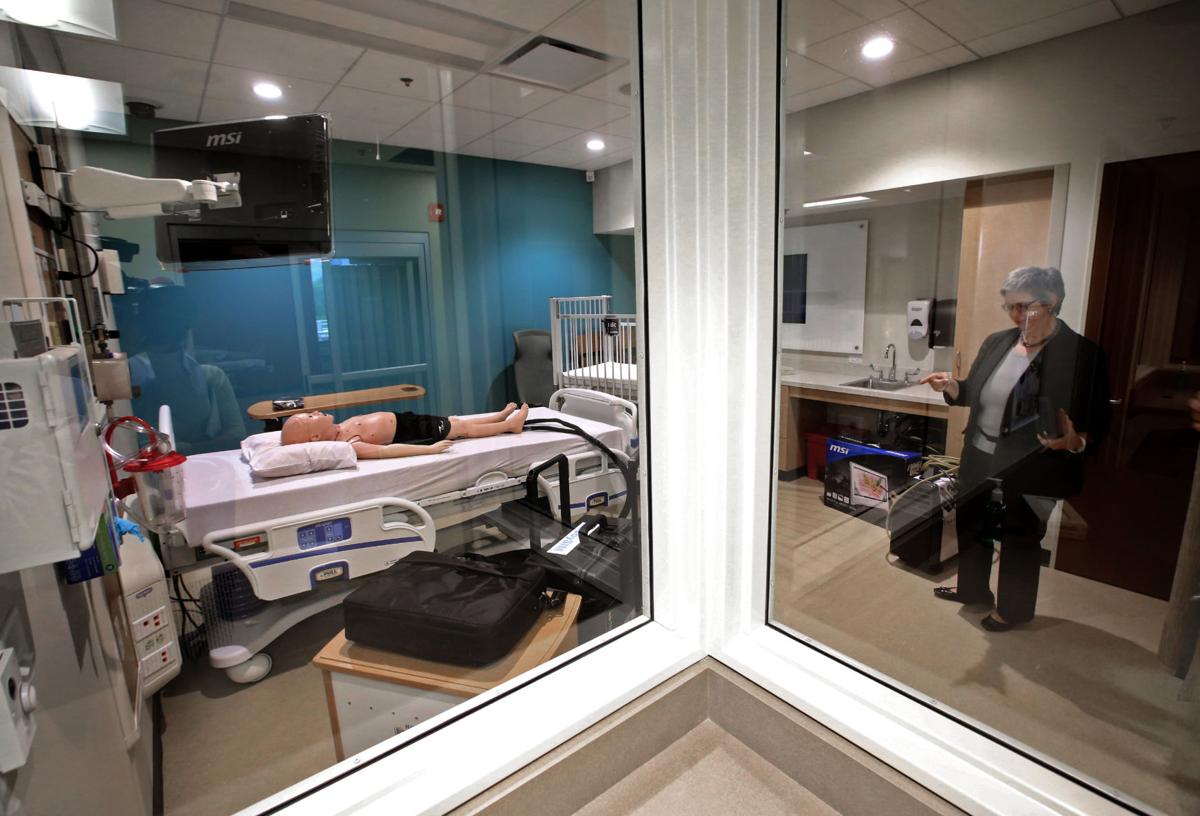 The Wisconsin Nursing Board took emergency measures that could soon add retired nurses, those licensed in other states and nursing students on the cusp of graduation to hospitals' ranks as they face an influx of patients infected with COVID-19.
"At this point, we need all hands on deck," board chairman Peter Kallio said at a Wednesday meeting held over videoconference. "I hope we're not another New York (where hospitals have been overwhelmed in recent days), but I think we have to be prepared for that and allow for the maximum number of health care providers."
The board unanimously approved steps to extend the amount of time recently graduated nurses can work without passing the exam that grants registered nurse status. Because of the new coronavirus crisis, the test isn't widely offered at the moment.
It also looked at loosening a state regulation requiring students to complete at least 50% of their clinical hours in person. Many hospitals suspended those rotations because of a shortage of masks, gowns and other medical supplies. The board may decide to allow up to 75% of a student's clinical hours to be simulation-based instead of at hospitals.
Deans of several nursing schools across the state praised the board's steps, which allow the Department of Safety and Professional Services to begin drafting the emergency rules.
The nursing shortage has been a historic problem, said Linda Scott, dean of UW-Madison's School of Nursing. What's particularly problematic in this case is that there aren't enough nurses nor are there enough educators to train future nurses. And many of those educators will soon retire.
Add in an aging society and the pandemic and it's a new crisis for the nursing field.
"We're beyond a perfect storm," she said.
Severe shortage
Wisconsin is barely keeping up with the number of nurses leaving the field.
The problem isn't a lack of interest among students. About 800 qualified applicants were turned away from Wisconsin's two- and four-year nursing programs in 2017-18, according to the center.
UW-Madison's traditional nursing program alone receives about 400 applicants for 160 spots. At least half of the students not admitted are qualified for the program, Scott said.
One factor limiting the expansion of nursing programs is the lack of nurse educators available to teach. Nursing schools are not only competing against each other within the state and across the country for faculty, but also competing with healthcare systems, which typically pay higher salaries.
Gov. Tony Evers asked for $10 million in the most recent state budget to address the nurse educator shortage, but the Republican-controlled budget-writing committee removed it from the request.
"The demand is out there," said Linda Young, dean of UW-Eau Claire's nursing college. "There are jobs for these people and the workforce needs them but squished into the middle is the faculty shortage."
And the nurse educator shortage is projected to worsen. Nearly 20% of current educators plan to retire within the next five years.
That means students applying to nursing school may soon wait even longer to enter a profession that desperately needs them.
Jibrail Shaikh is nearing the end of his associate's nursing degree at Western Technical College in La Crosse. His name sat on a two-year wait list to get into the program and he is now expected to graduate in December.
But the suspension of clinical hours for nursing students has him worried whether his own degree may be delayed. He created a petition this week calling on the state nursing board for more flexibility that's drawn over 1,000 signatures.
"The whole state needs us," he said. "I want to serve my community. This is a scary time."
'Get out there'
At UW-Madison, the traditional nursing program front loads students' clinical hours in the first half of the semester, Scott said. So students set to graduate in May aren't affected by the suspension in clinical hours.
Scott and others in the School of Nursing are already discussing alternatives for those not as far into the program to still have direct patient care training without going into hospitals.
One possibility, she said, is using the pandemic and its prolonged social isolation as an opportunity for students to work on therapeutic communications skills and assessing patients over the phone.
The nursing students graduating in a few weeks are preparing to enter a profession that has never needed them more and under conditions they never imagined.
UW-Madison senior Kiara Huemer will graduate without completing her final clinical, a pediatric rotation at American Family Children's Hospital. She's a little worried about missing her last chance to practice as a student and the steep learning curve that lies ahead for her.
But she's also galvanized by the country's need for nurses. While she initially wanted to spend her summer working at Yellowstone National Park before starting work as a nurse in the fall, she's considering revising her post-grad plans.
"We all just want to get through these online classes and get out there and start doing something," she said.
"The whole state needs us. I want to serve my community. This is a scary time." Jibrail Shaikh, nursing student in La Crosse
"The whole state needs us. I want to serve my community. This is a scary time."

Jibrail Shaikh, nursing student in La Crosse
Concerned about COVID-19?
Sign up now to get the most recent coronavirus headlines and other important local and national news sent to your email inbox daily.