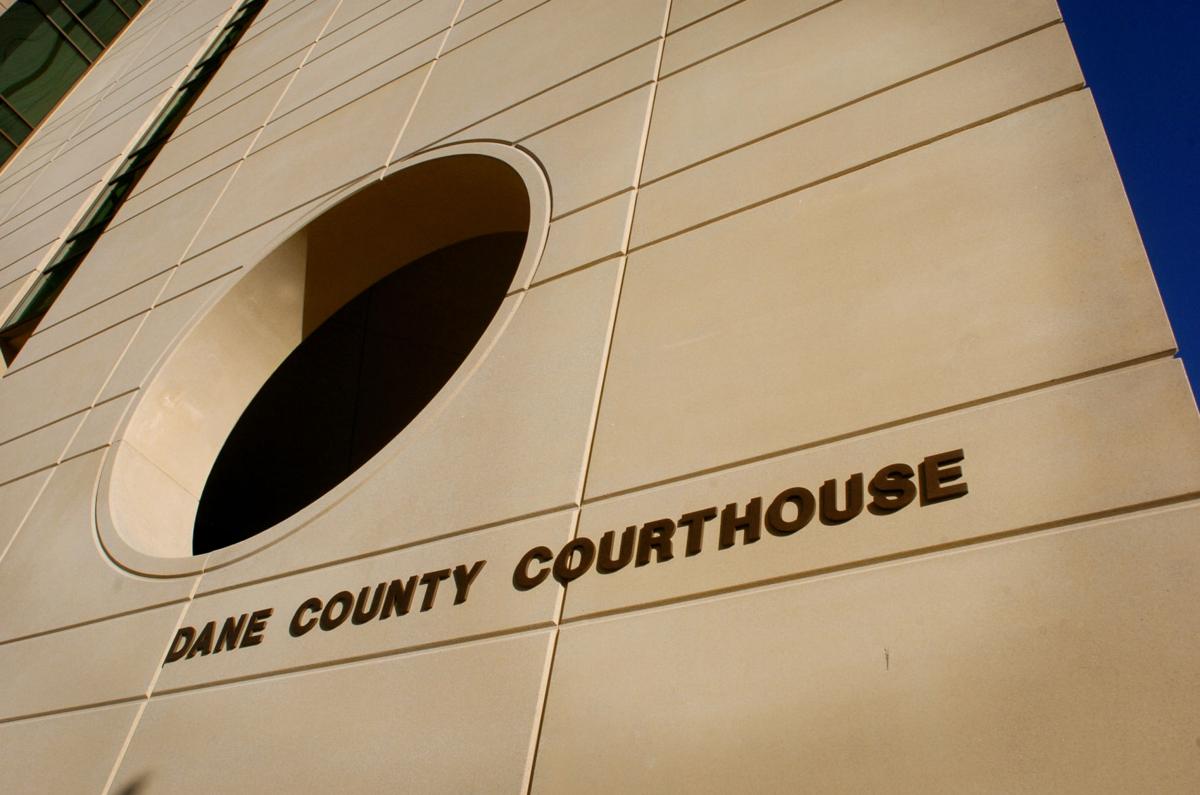 A statewide task force has issued guidelines for Wisconsin courts to hold in-person proceedings, paving the way for Dane County Circuit Court to eventually resume jury trials.
The report released Friday acknowledges COVID-19 represents an ongoing threat to communities across Wisconsin, and that circuit courts must make decisions based on local circumstances. In Dane County, a committee of stakeholders, including county health officials, will use the report's guidelines to resume in-person court proceedings "in a safe and responsible manner," said Dane County Presiding Judge Valerie Bailey-Rihn.
"It's not going to be business as usual on Monday morning," she said. "We're going to make sure it's safe for everyone who comes the courthouse — the employees, the lawyers, the litigants, the screeners, the bailiffs."
Jury trials have been suspended since March 22, when the Wisconsin Supreme Court issued a pair of administrative orders suspending indefinitely most in-person hearings in favor of remote ones.
With many court hearings being held by video or teleconference, the absence of jury trials has caused a local backlog of cases. Many people charged in serious criminal cases have remained in custody, facing potential exposure to the coronavirus in jail while waiting for a court hearing. Many have filed speedy trial demands that have been superseded by the measures taken during the pandemic.
"My colleagues have committed to working through that backlog," Bailey-Rihn said, "and we'll continue doing as much as we can in the circumstances in which we find ourselves."
The order suspending jury trials remains in effect statewide through May 22, though it remains unclear when trials will resume locally.
State Supreme Court Chief Justice Patience D. Roggensack announced on April 28 the formation of the Wisconsin Courts COVID-19 Task Force to help courts navigate the coronavirus pandemic. It included county judges from throughout the state, medical consultants from UW Health, circuit court clerks, county corporation counsels, district attorneys, public defenders and county sheriffs.
Dane County Clerk of Courts Carlo Esqueda was the lone local representative on the task force.
During the task force's first remote meeting on April 29, Roggensack said it would issue science-based criteria for safe interactions in court, recognizing each county courthouse has different facilities. It also considered the need for protective equipment, continued social distancing and frequent cleaning of courtrooms.
"Our mission is, how do we go forward?" Roggensack said during the meeting. "We cannot stay where we are, but we cannot proceed without a reasonable plan."
Using the report as a framework, counties are now tasked with creating their own written plans to promote safely resuming in-person proceedings. Staffing is one of the major concerns identified by the task force.
"An initial consideration as to whether the county is in a position to re-engage is the ability of staff to safely return to the workplace," the report reads.
Bailey-Rihn said Dane County Circuit Court will "gradually reopen the courthouse in phases" and allow some people to appear by phone or video — especially those who are most susceptible to COVID-19. Like much of the workforce, Dane County judges have been working remotely and getting familiar with technology in a short time frame.
"We've managed to continue with the majority of our cases to the best of our ability," Bailey-Rihn said. "Have there been challenges? Yes. Have colleagues and court commissioners and staff risen to those challenges? I would say yes, absolutely."
Concerned about COVID-19?
Sign up now to get the most recent coronavirus headlines and other important local and national news sent to your email inbox daily.