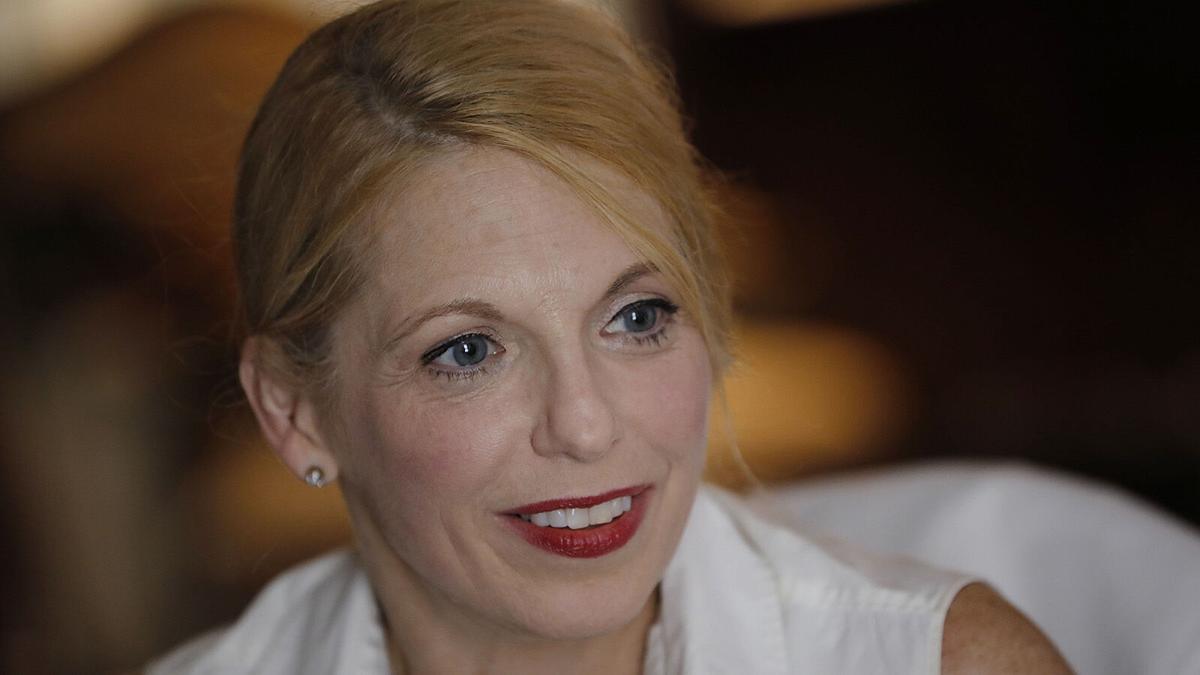 I always like to hear stories about people who are backed into a corner and get out of it. People love that up and down. People love people who go up high and then fall apart. This is its own thing, though, I'll tell you: How are we going to get out of this one? Everyone has a book of their lives, and this will be our hardest chapter.
My husband, Eric, and I were supposed to start new jobs in March. We moved here from New Jersey a little over two years ago in the middle of a blizzard. We were looking, looking, looking for new jobs that whole time, and then we were both so excited, because we both finally had offers. Otherwise I'd just been working at Macy's over the holidays, you know, to keep myself sharp.
But then, it was that week – it was like that Monday, when everything closed – and they called and said, "Oh, we have to rescind those offers." At that point, we were already down to almost no money. We had started to sell some things, some clothes and furniture. I had sold $1,000 shoes for $250 on Poshmark.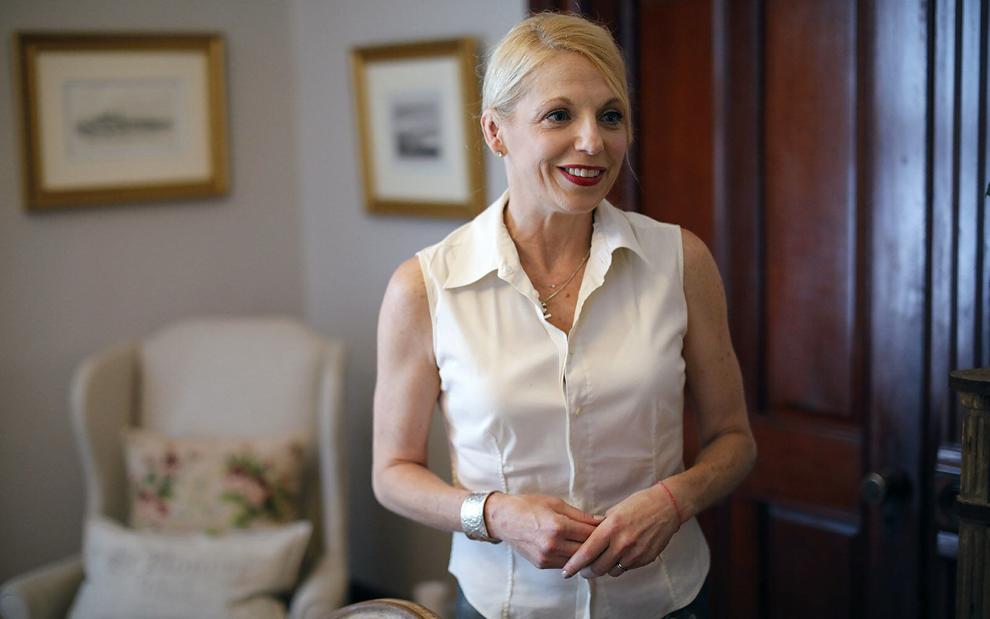 I was thankful, at first, when Eric was able to get a job as a contractor for FedEx. It was not the type of work he planned to do when we moved to Buffalo, but we both came from nothing and we knew how to climb that mountain. Plus everything was really tight. We were making it, but barely. We started saving right away – with all the online shopping, it was busier than Christmas, all those deliveries. Eric was working seven days a week, 12 to 15 hours a day. He got so exhausted. I'd never seen him like that.
At first we thought he was just tired, no big deal. But then he started getting weaker and weaker, to the point he could barely climb the basement stairs. I thought he was having a heart attack, so we went to the emergency room and they kept him overnight to run tests. I will never forget, for the rest of my life, when I came into the hospital room and said, "OK, now let's go home!" But Eric said, "stay calm." And he told me he had leukemia.
Oh my God, this pandemic, this year – doesn't it feel like everything is death around you? I've never felt like that in my life before. The only thing I ever feared losing is my husband or my children.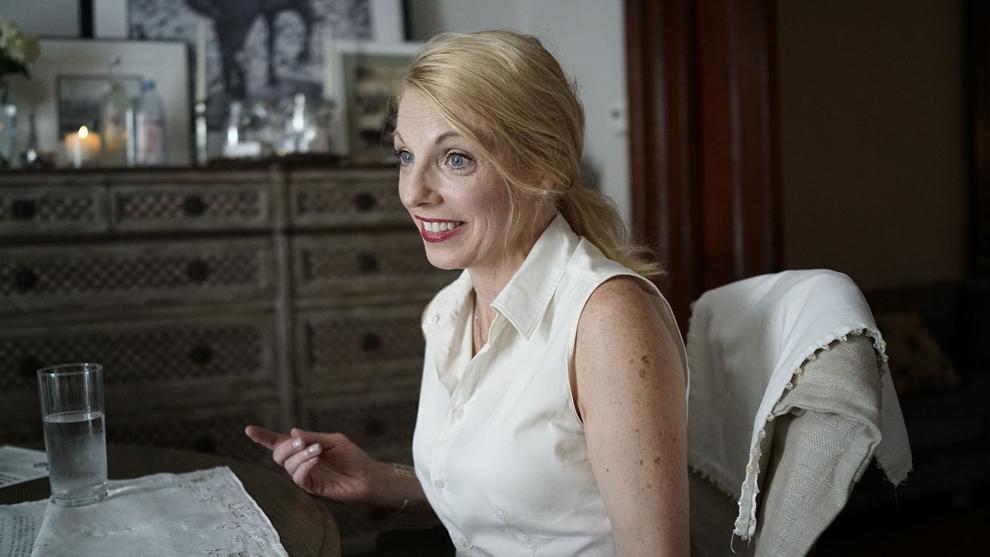 Otherwise, you go through seasons: We had amazing seasons, Eric and I. Seasons when – you wouldn't believe it – we hung out with One Direction. Really, I met Anna Wintour in a bathroom at a fashion event once. I have all kinds of pictures with them. You wouldn't believe the clothes, the house we had – before we moved to Buffalo, I had a career in the beauty industry, flying 150,000 miles and making $280,000 year. But I understood, even then, that my priority wasn't that salary, that lifestyle. It was being with the man I loved since I was 18 years old. We made a change and left the rat race and now we're in another era.
I visited Roswell every day Eric was there. I dressed up in all my best clothes. I knew the nurses and everyone thought I was crazy, but – that's always been our thing. No matter what you're going through, keep your style. Even before this, when Eric and I were selling things and canceling our cable and our Wi-Fi because we didn't have jobs, I'd still get out of bed and put on a dress and heels to go to Tops. If we go out, we're going to go out looking like we're on the red carpet. In the hospital, Eric refused to wear scrubs. They said, "you're the best-dressed patient Roswell ever had," and he was.
He is home now, thank God. They are saying he could maybe get a bone marrow transplant next year. And right now, I'm working on trying to fix the financials so we can get some income until then. We have a few thousand dollars still from when Eric was working, and I have $109 each week from unemployment – that's $436 a month. Then we have SNAP. We were hoping another stimulus would happen, because that's two months of rent. Isn't it funny, going from a place where money is no object to a place where everything, everything, has to be counted?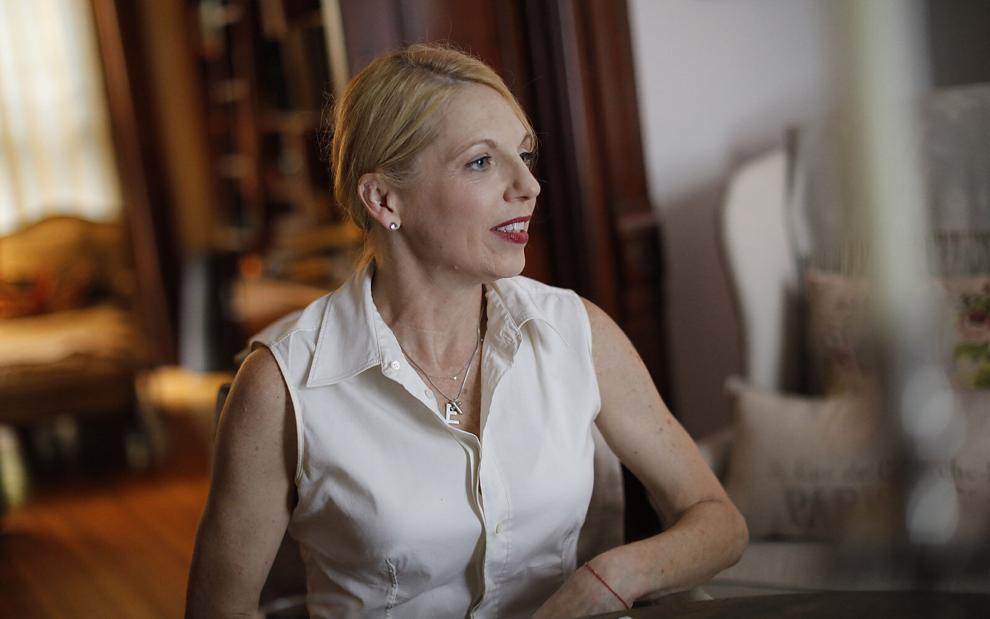 I can't get a job right now. Eric needs to go to the hospital twice a week, and when he starts chemo again, he'll go every day. I have to give him his medications, cook his meals. Initially he lost a ton of weight. I told him: "Even after you're past this, you're not doing anything, you're staying home, I'll get two jobs." I'm sure the cancer would have come out at some point. But to get it this young? It's the stress, the massive amount of stress. He worked to the point of falling apart.
That is the only thing that still scares me to death. Eric is in remission. But any day, he could go back to the hospital and I could lose him. I have to take the time we have – we rent DVDs from the library, we just have lunch together. In all those years, 35 years, we never got to have lunch together, ever.
But you don't know what you have until everything else is gone. I could have all the money in the world, but I couldn't do or be anything without him. So I do want to say – and I've been thinking about this – don't save your good clothes and don't save your good dishes. Use them every day. Use everything, do everything, because in one blink everything can be gone and everything can change.
— As told to Caitlin Dewey. Interviews have been condensed and edited for clarity.
About this series
Americans have endured economic crises before but none quite like this. To capture the depths of the suffering, The Buffalo News teamed up with the New York Times and 10 local news organizations across the country to document the lives of Americans who found themselves out of work.
For months, we followed them as they dialed unemployment hotlines, applied for hundreds of jobs and counted every dollar in their bank accounts for rent and food. All of it while trying to survive a pandemic.