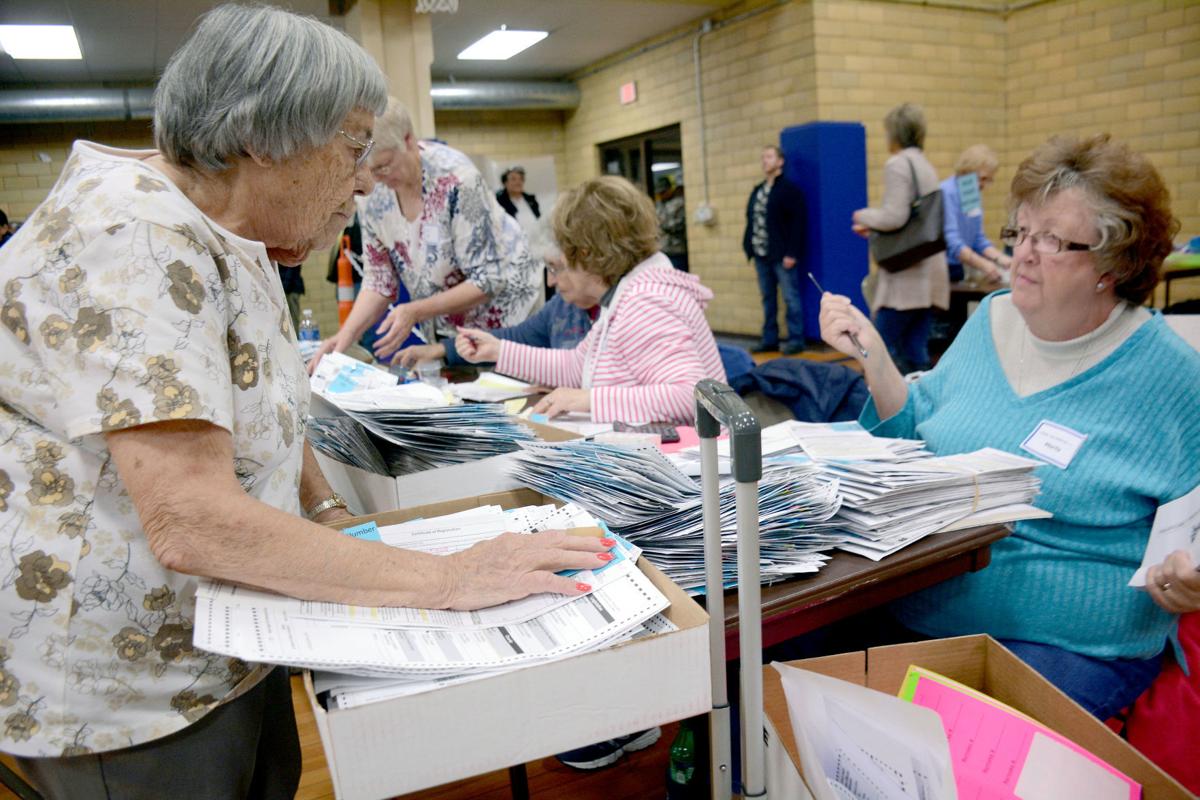 "Every vote is critical." "This is the most important election of our lifetime."
These are phrases used ad infinitum by political charges across the spectrum. Often, folks are challenged to see the impact of their votes. They wonder about living in states either predominately "blue" or "red," and whether their opinion matters.
One place we know every vote will matter is Wisconsin, poised to be a battleground in the 2020 presidential election. Pundits across the political spectrum have begun to delve into Wisconsin's political landscape, noting deeply blue urban areas of Madison and Milwaukee, offset by the red to deep-red suburbs of Milwaukee, and eastern sections.
Analysts are seeking to identify specific areas of important states key to victory in 2020. Democrats aren't holding their convention in Milwaukee so they can ride "The Hop."
Wisconsin had been reliably Democratic in presidential elections since 1984, but in 2016, the momentous Donald Trump train crossed the state. Trump has an unmatched way of connecting with work-ethic blue-collar voters. Hillary Clinton's snub of Wisconsin, and upper Midwest in general, created a void leading to Trump taking Wisconsin and placing it on the presidential electoral map.
One special dive was featured Sept. 4 in The Hill's The 10 Counties That Will Decide the 2020 Election. Nestled among counties with huge populations like Maricopa County, Arizona, and Tarrant County, Texas, was a middle-sized county in Wisconsin: Sauk County.
It doesn't get much closer to home. Boom. We are in the eye of the storm that is the 2020 presidential election. The Hill said this about Sauk County: "The historical home of the Ringling Bros. circus has become a political circus itself, as once-genteel Wisconsin politics has descended into acrimonious partisanship.
"The tension is evident in Sauk County, west of Madison, where small towns interrupt miles of farmland and where an influx of commuters to the growing capital have set up a clash between the red rurals and the blue sprawl."
You have free articles remaining.
"Back in the day, Wisconsin farm country used to more consistently go for Democrats," Brian Reisinger, a Republican strategist raised in Sauk County, told The Hill. "The rural shift toward Republicans is partially offset by the number of Madison-types who are crossing over the county line to live in small towns where taxes are lower and the world makes more sense."
The article continues, "Sauk County has predicted the winner of Wisconsin's electoral votes in nine of the past 10 presidential elections. Trump was the first Republican to carry the county in 28 years, when he won it by just 109 votes out of about 30,000 cast. He carried Wisconsin's electoral votes by about eight-tenths of a percentage point."
Sauk County is a sort of a microcosm of our state. It has connections to history and well-known locales, such as Devil's Lake and the International Crane Foundation. It features bluffs, farmland and world-class tourist amenities. Politically, it's a mix of both conservative and liberal areas that make it a solid bellwether of the state's political climate. In general terms, Sauk County is more conservative in the western area and most townships, while the larger cities and areas close to Dane County are more liberal.
Sauk County also has seen its share of partisan and non-partisan political divides in recall elections, along with its own County Board of Supervisors, as partisan agendas on the non-partisan board have fueled animosity. In that respect, Sauk County again mirrors the state.
The Hill story undoubtedly will be seen by both political parties. You can bet they both will use it as a springboard to ask for dollars and other resources in 2020, therefore ensuring you'll see and hear from advocates from all political stripes in 2020.
They'll also use it as a recruiting tool. Wanna make a difference? Here's your chance. It can't be any clearer, or the stakes any higher.
Do you support the "Green New Deal," whose cost is unknown because no one can count that high? Do you want to lose any control over your health care dollars and decisions? Do you want to surrender your ability to protect yourself and your family? Do you want to allow unfettered and reckless access to America's safety nets?
Conversely, do you support policies that have brought unprecedented economic growth, and growth in real wages? Have you appreciated the fact we have more energy independence than in several generations? Do you support having new Americans come here through a vetting process? Are you better off today than in 2016?
The choice we have before us in 2020 is clear. You have a tremendous opportunity right here in our own backyard to get involved a truly make our voices heard. The nation will be watching.
Scott Frostman lives in Baraboo and has roots throughout Wisconsin. He believes anyone can make a difference and can be reached at scfrostman@gmail.com.