Quick question: If you buy your Christmas gifts with a credit card this December, will you still owe that money in January?
Answer: Of course you will.
Yet when state leaders put together a state budget — spending tens of billions of dollars a year in public money — they often fail to account for future obligations, pretending they don't exist. That's because the state uses "cash accounting," which is like balancing your checkbook without considering the charges you put on your credit card.
For decades, this irresponsible practice has led to deeper and more difficult budget deficits whenever the economy has slowed. For example, state officials cut aid to K-12 schools by more than $700 million in the face of a $3 billion deficit following the Great Recession of 2008.
If the state accounted for its money more responsibly — using the generally accepted accounting principles that most businesses, school districts and municipalities follow — it would be less likely to face such dire shortfalls. That's because its budget would truly be balanced and better able to withstand hard times.
Now is the time — with the state sitting on a large budget surplus — to finally adopt generally accepted accounting principles, as other states have. The Department of Administration this month reported a positive balance of $2.58 billion when the state finished its budget year June 30. That's more than double the previous year's balance.
The DOA figures were calculated using cash accounting. So the true surplus is likely smaller than that, but still substantial. A precise estimate won't be available until December, when the state must calculate a single annual report for creditors using generally accepted accounting principles.
The last time the state calculated its finances using generally accepted accounting principles was last December, when it showed a positive balance of $1.5 million as of June 30, 2020. That was the first time in more than three decades that the state's Comprehensive Annual Financial Report found a surplus.
That positive balance has only grown larger over the last year, making it easier to switch to higher accounting standards now because more money is available to balance the budget in an honest way.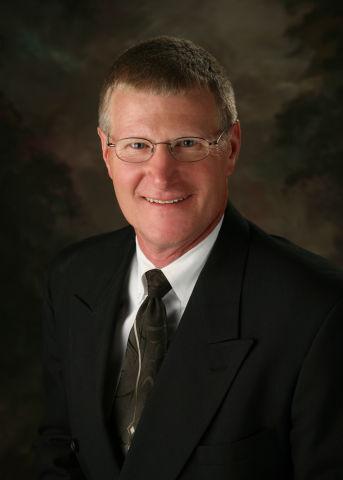 Sen. Howard Marklein, R-Spring Green, an accountant who has pushed the state to adopt generally accepted accounting principles for the last decade, said Wednesday he will introduce a constitutional amendment soon to require the higher standards for tracking state money. A similar proposal cleared the state Assembly with bipartisan support back in 2012, thanks to Marklein's leadership when he as an assemblyman. But the measure failed to advance in the Senate.
This time around, three accountants are now serving as Republican senators — Marklein, Dale Kooyenga of Brookfield, and Chris Kapenga of Delafield. With them as powerful advocates, this good-government proposal stands a much better chance of reaching the governor's desk.
Democratic Gov. Tony Evers has said in the past that generally accepted accounting principles were "something to work toward." Now that the state is running a surplus, the governor should champion better budgeting practices.
Marklein highlighted some progress this week. He noted that the latest state budget responsibly reversed one of the state's most glaring and long-standing accounting tricks. The state's final $75 million aid payment to schools had been delayed until July so that it wouldn't be accounted for in the state budget that ended June 30. The governor and the budget committee that Marklein leads pulled that payment back into June so it would be properly accounted for.
Generally accepted accounting principles would similarly force the state to acknowledge and plan for all of its obligations, creating more financial security to guard against recessions and unforeseen calamities. Taxpayers also could be more confident that lawmakers weren't playing games with their money.
The state's large budget surplus has created the perfect opportunity to get this done. Evers, Marklein and other state leaders should insist on the accuracy and honesty that generally accepted accounting principles will provide.