The Bucks winning the NBA title last summer pulled people together and raised Milwaukee's profile as a championship city.
Now Wisconsin's largest municipality has an even bigger opportunity: Picking a new mayor for the first time in 17 years.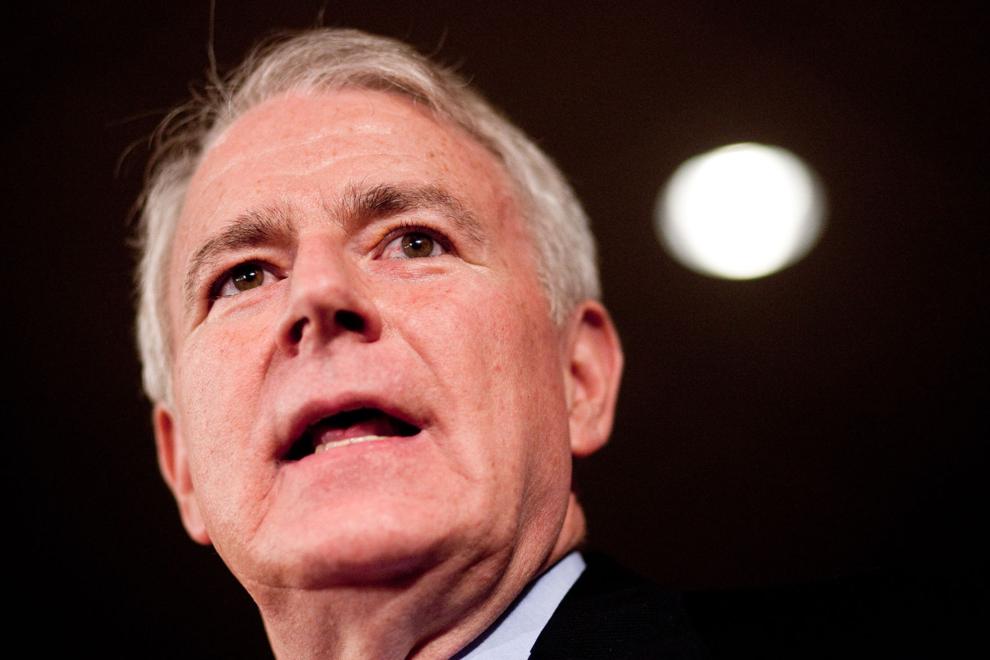 Suiting up a rookie to run City Hall can't compete for excitement with Bucks star Giannis Antetokounmpo electrifying the Fiserv Forum with a slam dunk. But choosing a fresh and more assertive voice to lead Milwaukee's government will have significant and lasting impacts on people's lives.
The whole state should be watching because Milwaukee influences Wisconsin's economy, state budget and broader success far beyond the city's borders.
Tom Barrett, the longest serving big-city mayor in the country, plans to leave his job soon to become President Joe Biden's ambassador to Luxembourg. That assumes the U.S. Senate confirms Barrett, which seems assured. A special election to replace him is expected early next year.
Barrett has been a steady hand who deserves thanks for his long service. Elected five times by comfy if not overwhelming margins, the likeable Barrett avoided scandal and built trust as a straightforward pragmatist. He has supported police, for example, yet demanded they wear uniform cameras for greater accountability. He oversaw a housing boom in Downtown Milwaukee and wisely backed the new Bucks arena, which is a tremendous community asset.
Barrett's integrity shined in 2009 when he responded to cries for help from a woman and grandchild being threatened by a pipe-wielding thug outside State Fair Park. Barrett suffered a beating that sent him to the hospital. But he epitomized and inspired good citizenship.
More recently, the mayor has guided the city through a pandemic, securing a health facility for COVID patients at the fairgrounds when the virus was at its worst. With other local leaders, he pushed to disband a tent city under the Marquette Interchange, with its residents finding stable housing.
Milwaukee isn't the city it was two decades ago. It's changing in lots of ways, and so should its leadership. Milwaukee needs new energy and ideas to tackle a surge in gun violence, to improve troubled neighborhoods and attract more people and jobs.
Milwaukee needs a leader to reengage with and unify its increasingly diverse population. The latest census numbers show a majority of Milwaukee's citizens are now minorities. Though Milwaukee's Latino and Asian communities are increasing in numbers, the city's overall population slipped 3% in the last decade to 577,222 — its lowest total since 1930.
Barrett's likely exit is prompting more than a dozen local leaders to consider bids, including several who would become the city's first Black or female mayor if elected.
The opportunity for generational change and new perspective is welcome. So will be a determined mayor willing to shake up entrenched relationships forged over nearly two decades of the same person being in charge.
More than anyone else, Milwaukee's new mayor will set the city's agenda and shape its budget. The new leader will have a bully pulpit to press for action.
Barrett deserves a bow. Then Milwaukee must move forward, picking a new leader with the tenacity to get big things done.