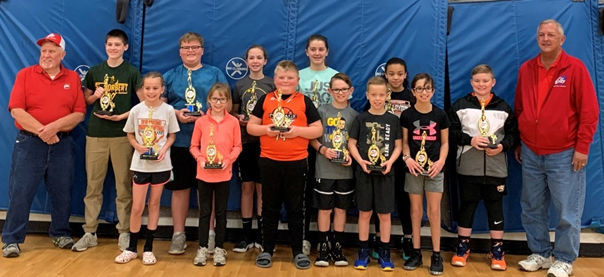 Portage Elks Lodge 675 held its annual Hoop Shoot contest at John Muir School on Nov. 16.
Winners in each age category include, ages 8-9, girls, Josie Krueger, first place; Naomi Schultz, second place; boys, Bennet Woodhouse, first; Brayden Fisher, second; ages 10-11, girls, Lily Quirk, first; Katherine Hansen; boys, Jaxson Maass, first; Chance Cross, second; ages 12-13, girls, Mya Bolgrien, first; Makenzie Woodhouse, second; boys, Maxwell Petersen, first; Eli Achterberg, second.
The first-place place winners in each category will advance to the district contest on Jan. 18 at Wayland Academy in Beaver Dam. The winners at the District level will advance to the state contest on Feb. 8 at Trinity Lutheran School in Wausau.
Be the first to know
Get local news delivered to your inbox!