SAUK CITY — After waiting 700 days to return to the field, the Sauk Prairie High School baseball had no trouble waiting seven innings for their bats to get going Tuesday.
They woke up at the perfect time, with Tyler Uselman driving in Kyle Breunig to send the game to extras, then Brenden Larsen hitting a walk-off single to score Adam Hutter and give Sauk Prairie a 2-1 season-opening win over Portage in a Badger North Conference game at Chuck Hall Memorial Field in Sauk City.
"Our pitching was great and kept us in that game the whole time, so you can't just take out my one at-bat," said Larsen, a junior infielder. "It was everyone ... We had opportunities all game and I guess we decided to capitalize the last two innings. It's crazy ... that's how baseball goes.
"We just had to get those first jitters out, and then we played perfect."
"It's great to go through all the things that a baseball game offers ... the ups and the downs ... the big pitches an the big hits," Portage head coach Mike Hemming said. "We saw a lot of them tonight. Sauk just had one more than we did."
After Larsen's hit, the Eagles poured onto the field to celebrate their first win since May 23, 2019. It was also the first varsity win for everyone except Uselman and Breunig. Sauk Prairie coach Darin Pape expects there to be many more for a group of guys that is experienced despite the COVID-19 pandemic canceling the 2020 season.
"The guys have played a lot of baseball," Pape said. "Even though they're inexperienced in the Badger Conference, some of these guys have played lots and lots of baseball."
It took some time for the Eagles to feel comfortable Tuesday against Portage pitcher Brett Owen, who allowed just two hits and two walks in four innings of work. Both teams were getting runners on base early, but Owen and Sauk Prairie pitcher Noah Frey — who allowed six hits and one unearned run in 6 2/3 innings — came up with big pitches when they needed to.
Portage broke the scoring open in the top of the fourth inning. It started with a two-out single from Cooper Roberts. Following a walk that moved Roberts to second, Owen hit a grounder through the right side of the infield that brought home Roberts. The run went down as unearned, as Sauk Prairie first baseman Kurtis Price appeared to slip well before the ball got to him.
"He felt horrible, but he rebounded quickly," Pape said. "These guys are resilient. I don't think they're going to get down, but that was far from our best offensive showing."
Sauk Prairie nearly answered immediately, as Spencer Alisch led off the bottom of the fourth with a walk. Breunig bunted him over and Alisch eventually stood on second with two outs. Quinn Baier hit a shot out to right field that was headed for the fence before Noah Pixler made a jumping catch to end the threat.
The Eagles finally capitalized in the bottom of the seventh inning. Breunig, a senior catcher, walked and stole second base to start the rally. Larsen grounded out to move Breunig to third, allowing him to score the game-tying run on a Uselman groundout.
Baier pitched a scoreless inning in the top of the eighth, then Hutter got Sauk Prairie going with a walk. He stole second and, following a strikeout and a groundout, the Warriors intentionally walked Breunig to put runners at first and second with two outs. Larsen stepped into the box and drove one to right field to end it.
"Great stroke," Pape said of Larsen's game-winning hit. "He hits the ball well and that's going to be great for him to build confidence."
The Eagles will look to carry that confidence into Thursday's rematch at Portage.
"We just have to maybe break down some situational play," Hemming said of what the Warriors will hope to improve upon the second time around. "Both times when we got our guys on second and third, there were two outs. Another situation, we had first and third and we didn't quite execute a safety squeeze. When both teams don't have a lot of experience, it's those things that teams need to get done to get a win."
GALLERY: Sauk Prairie baseball beats Portage in extras
Quinn Baier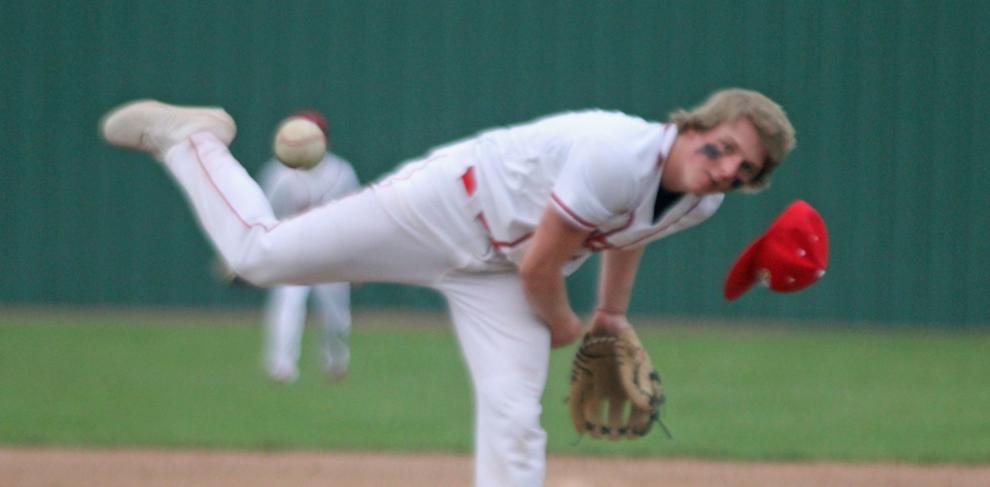 Brett Owen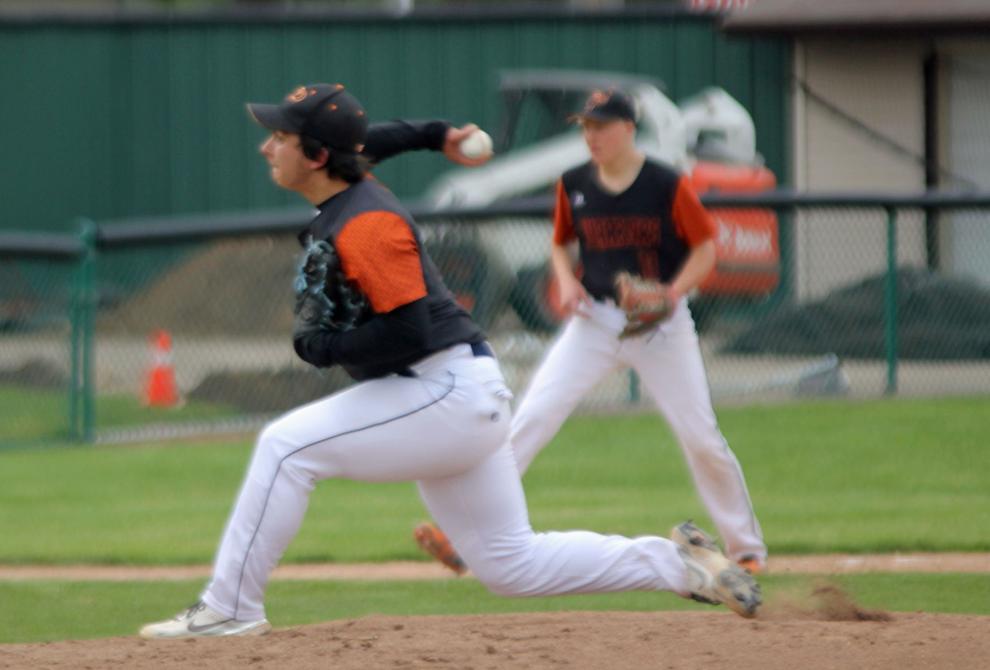 Adam Hutter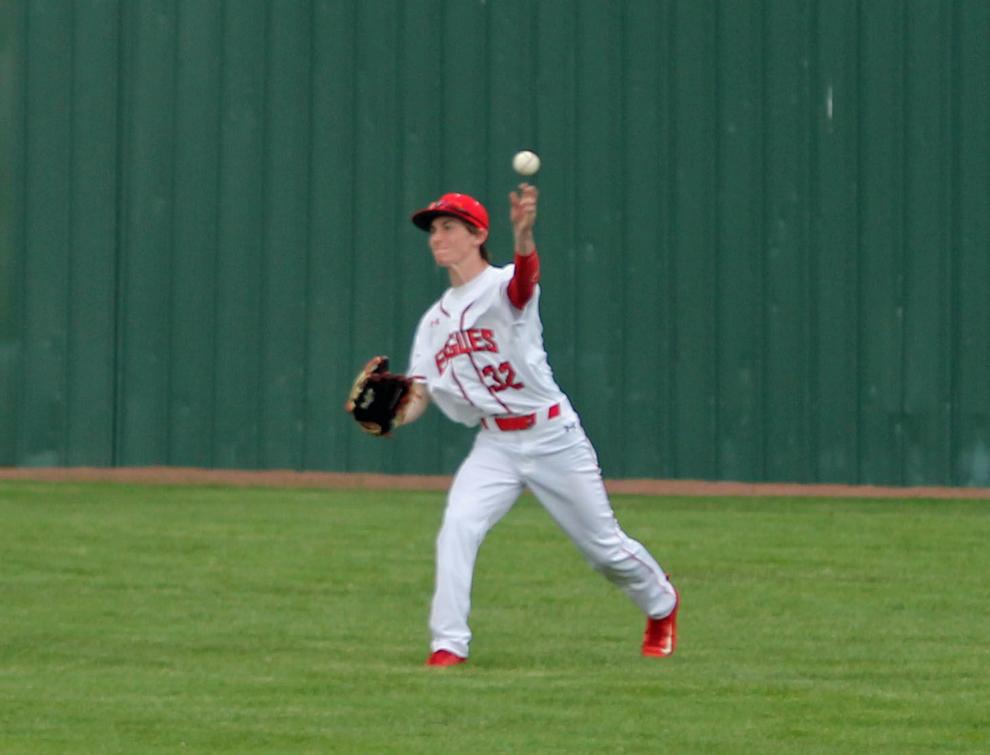 Brenden Larsen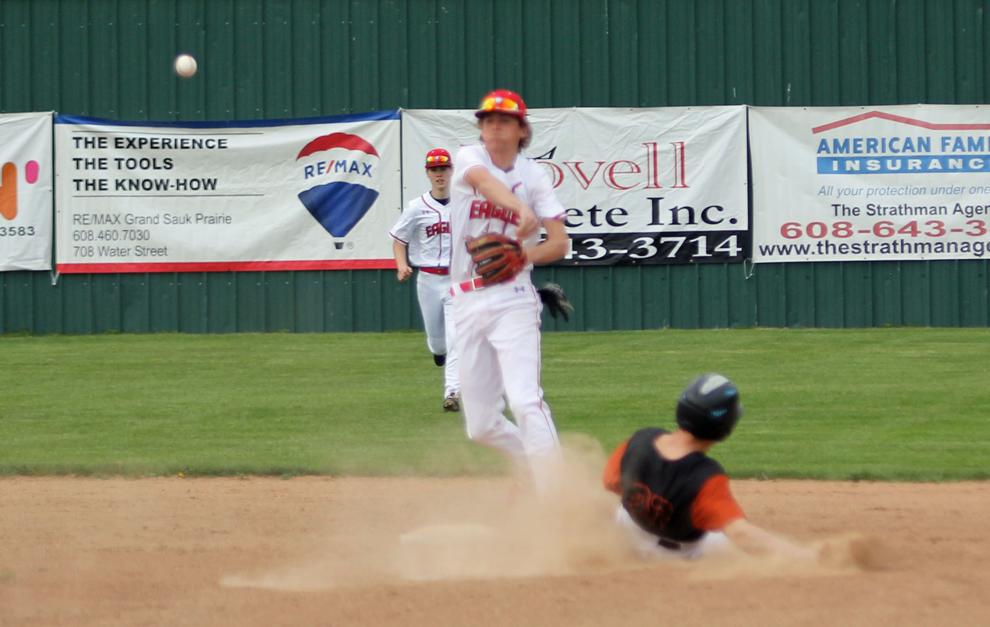 Brett Owen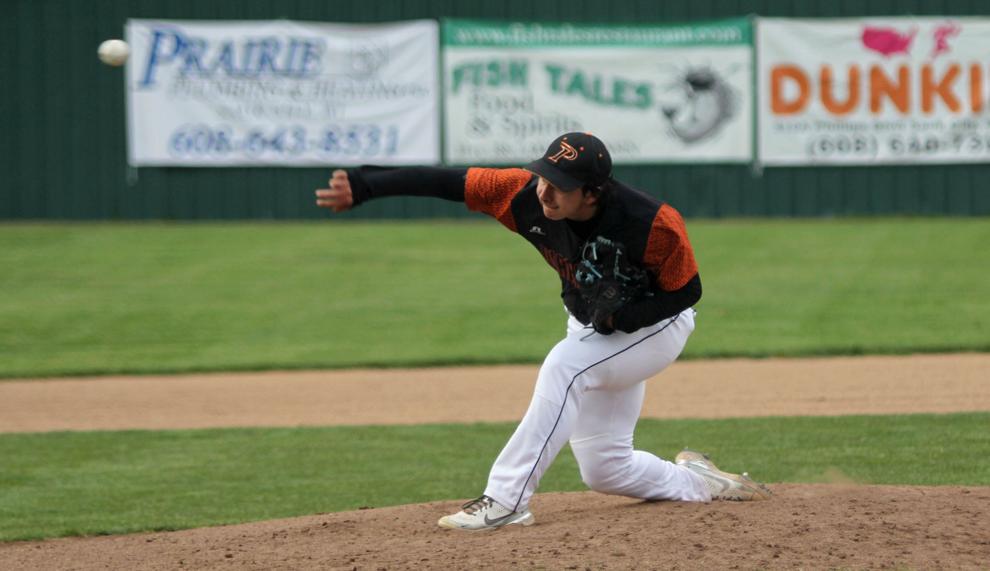 Kyle Breunig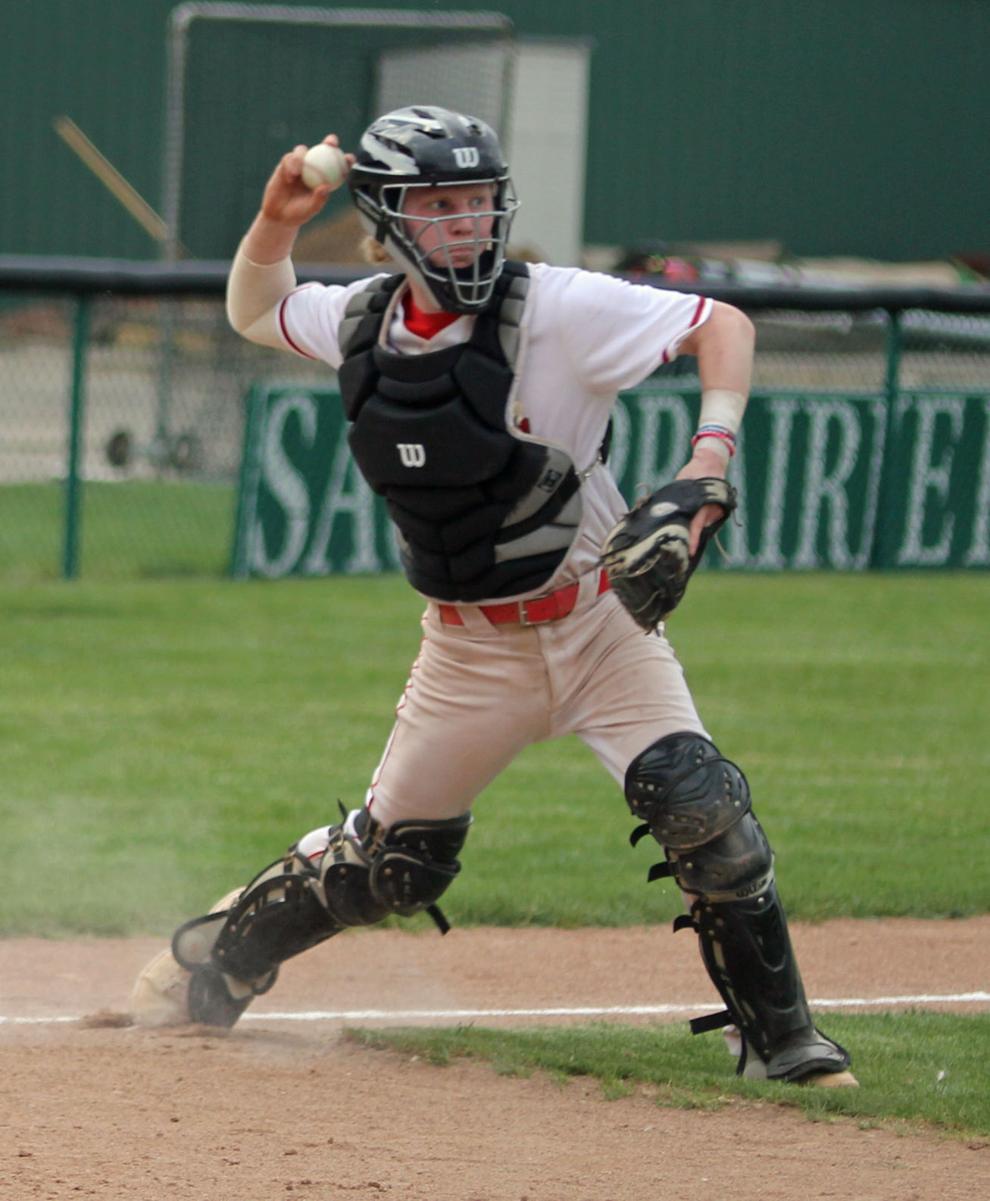 Brenden Larsen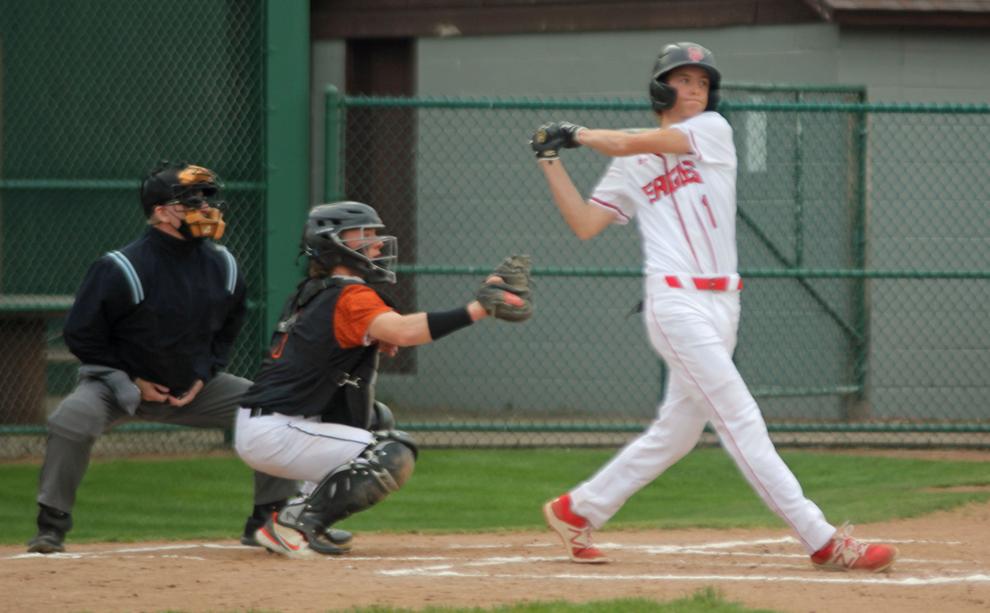 Brett Owen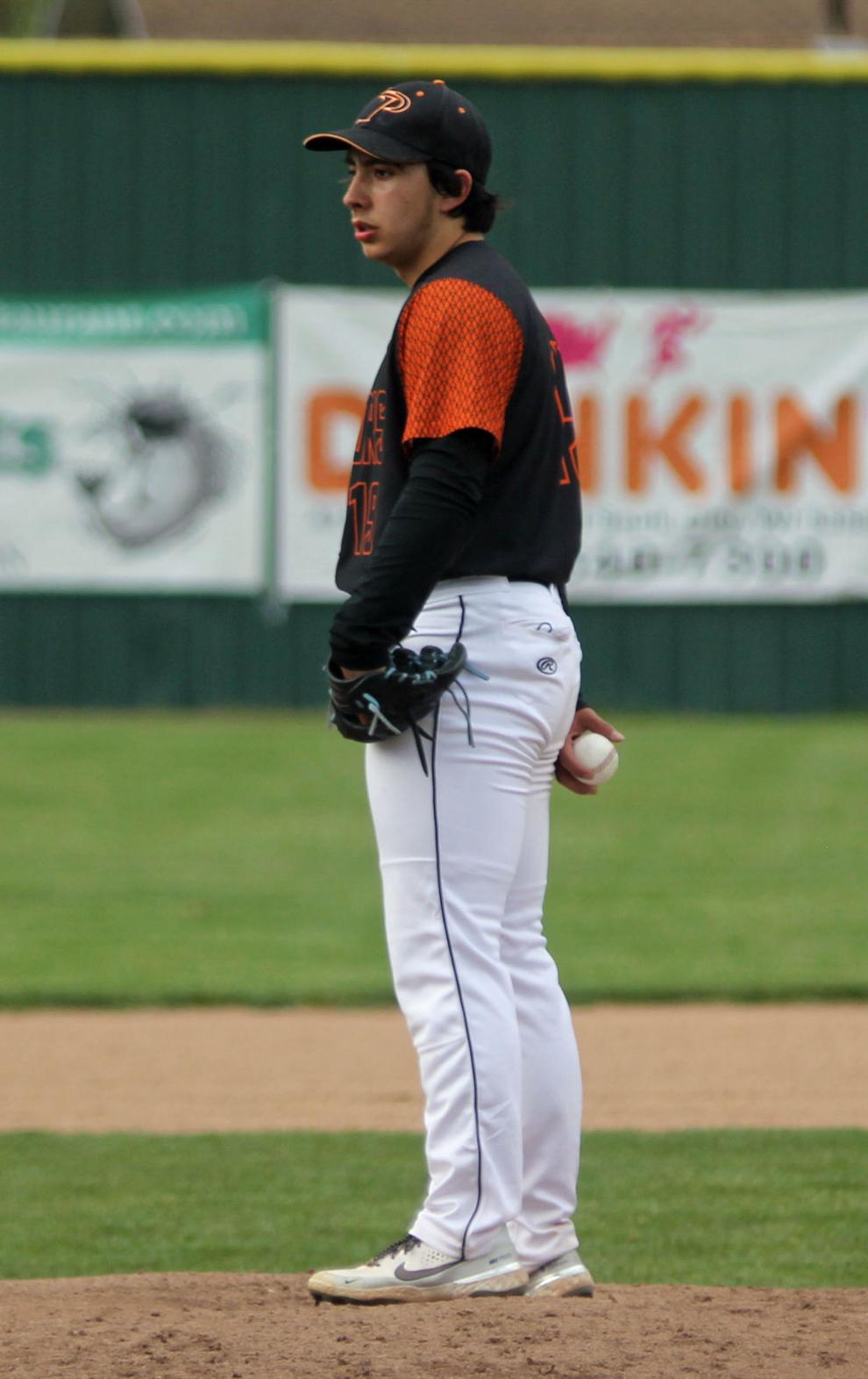 Cooper Roberts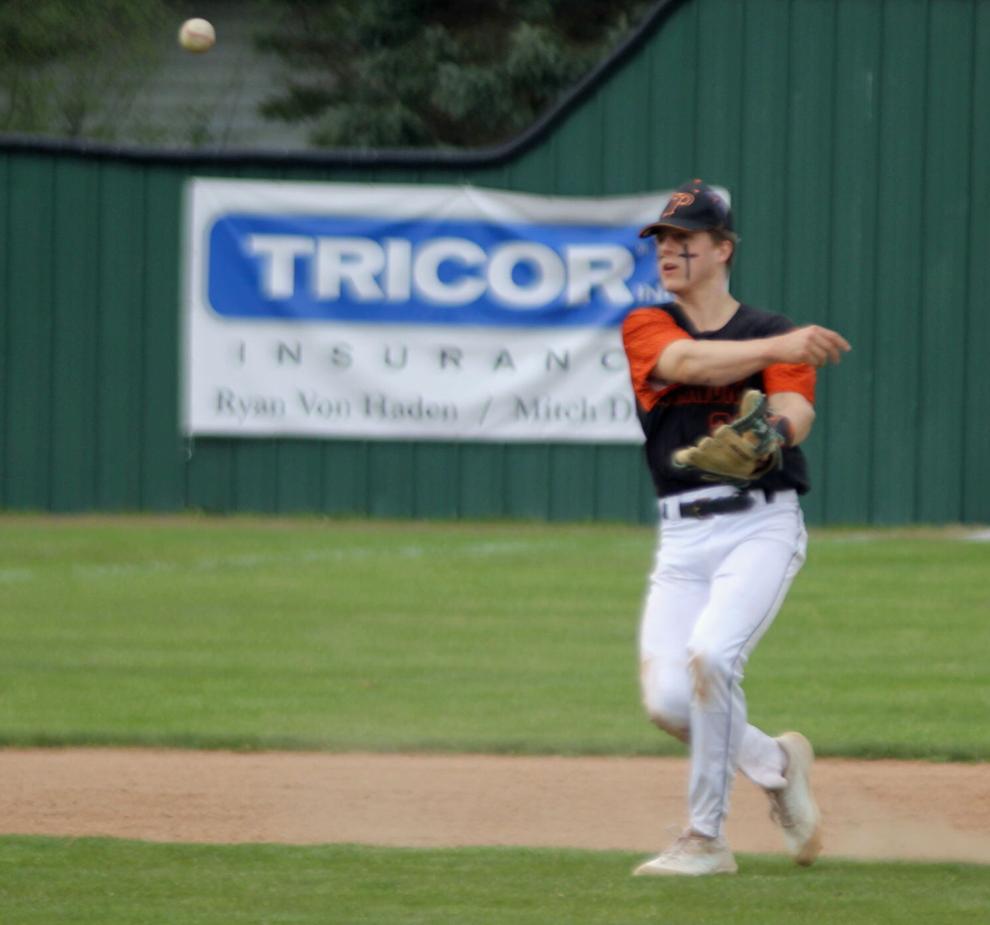 Cooper Roberts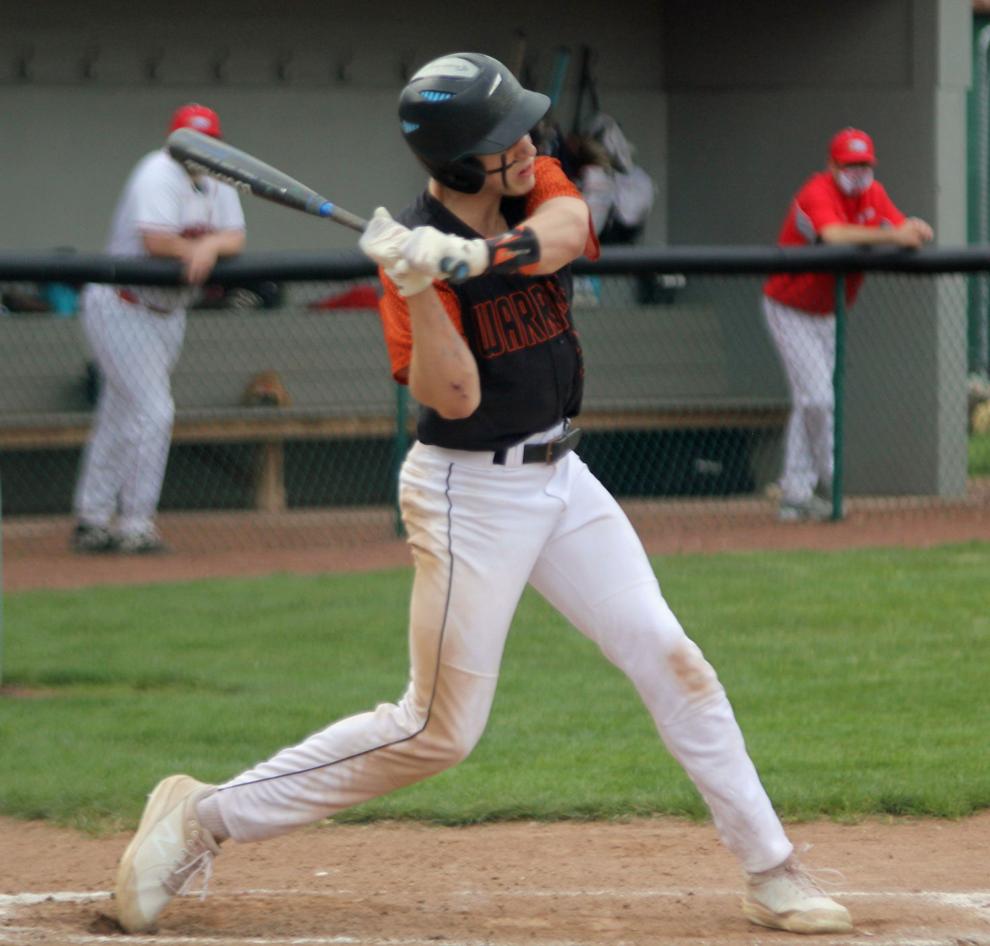 Quinn Baier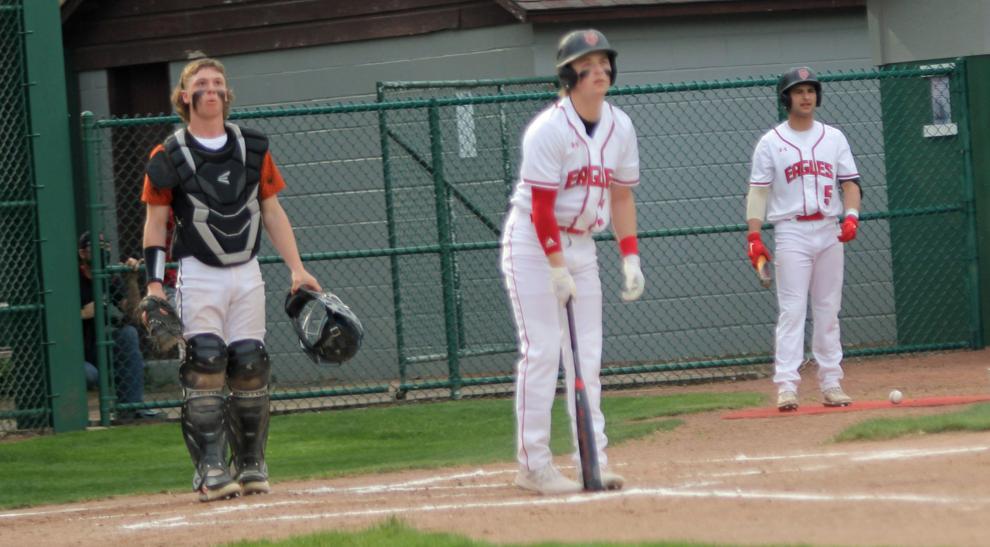 Noah Frey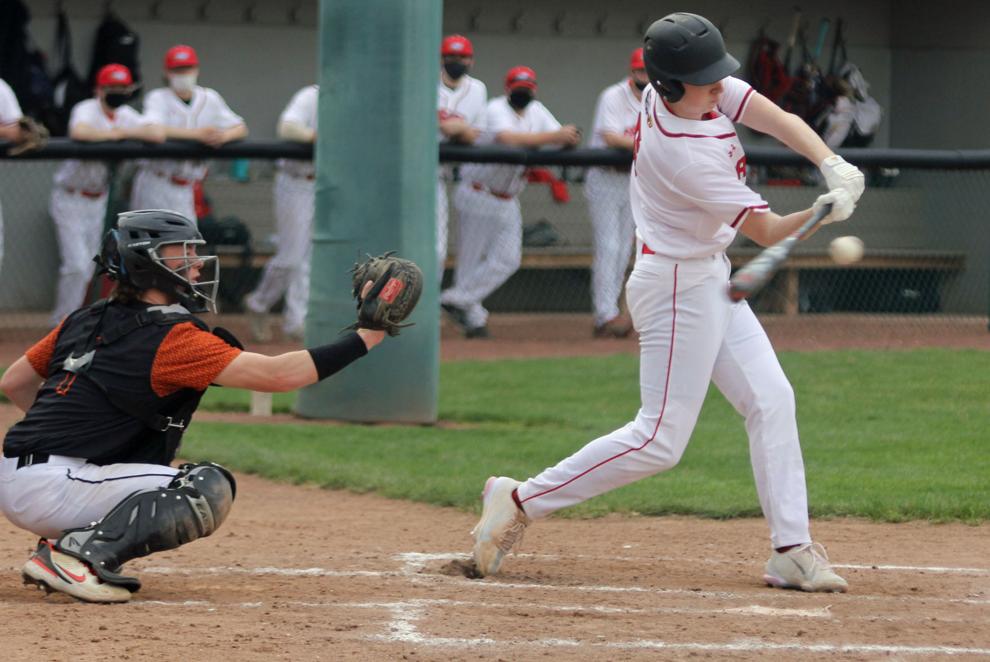 Keagan Hooker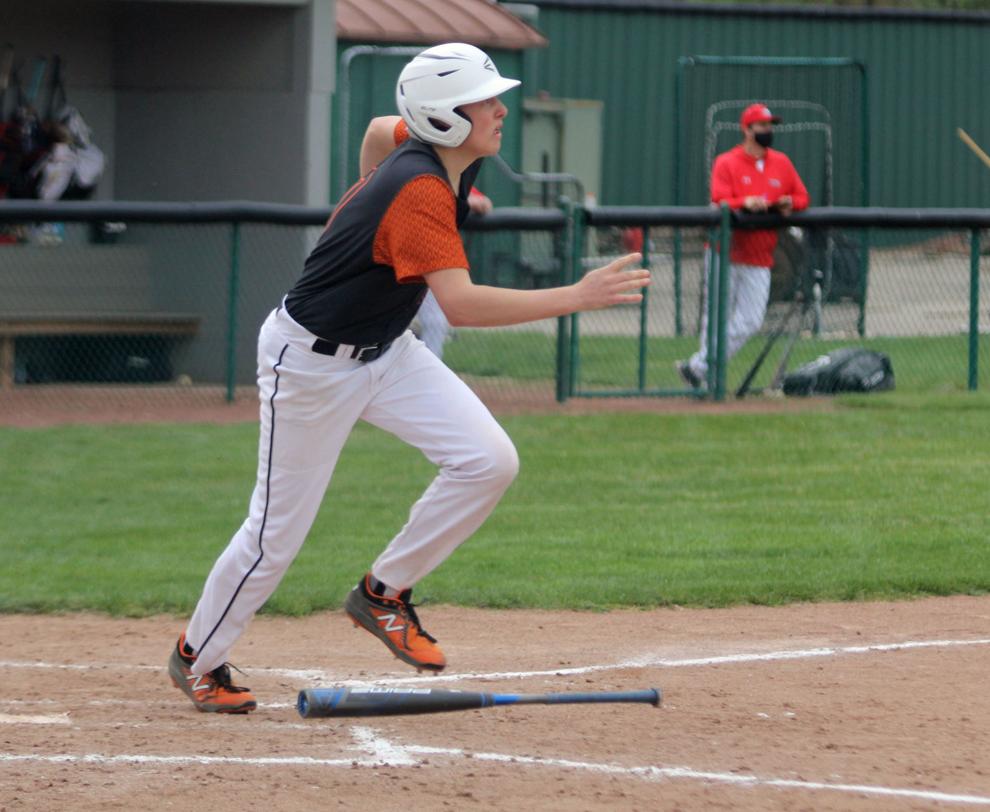 Keagan Hooker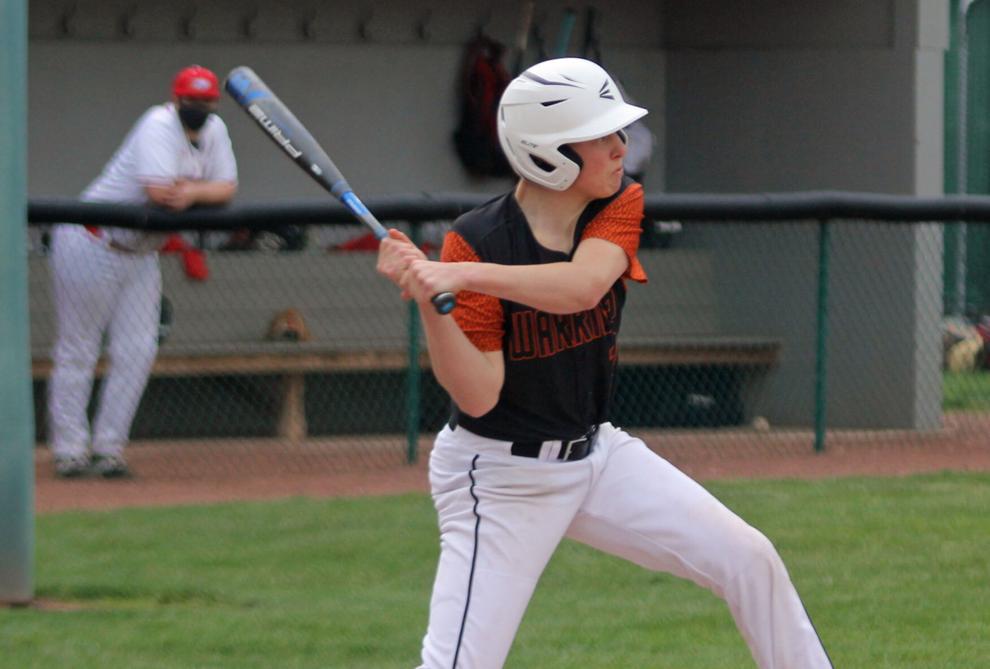 Kurtis Price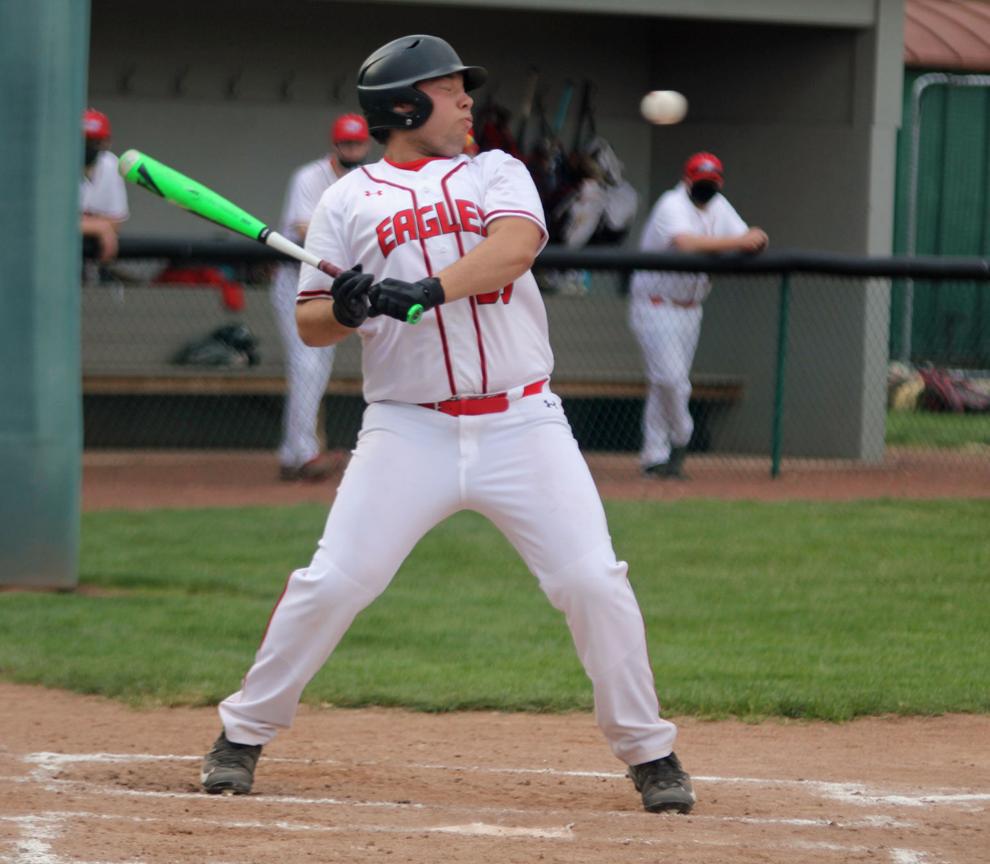 Brenden Larsen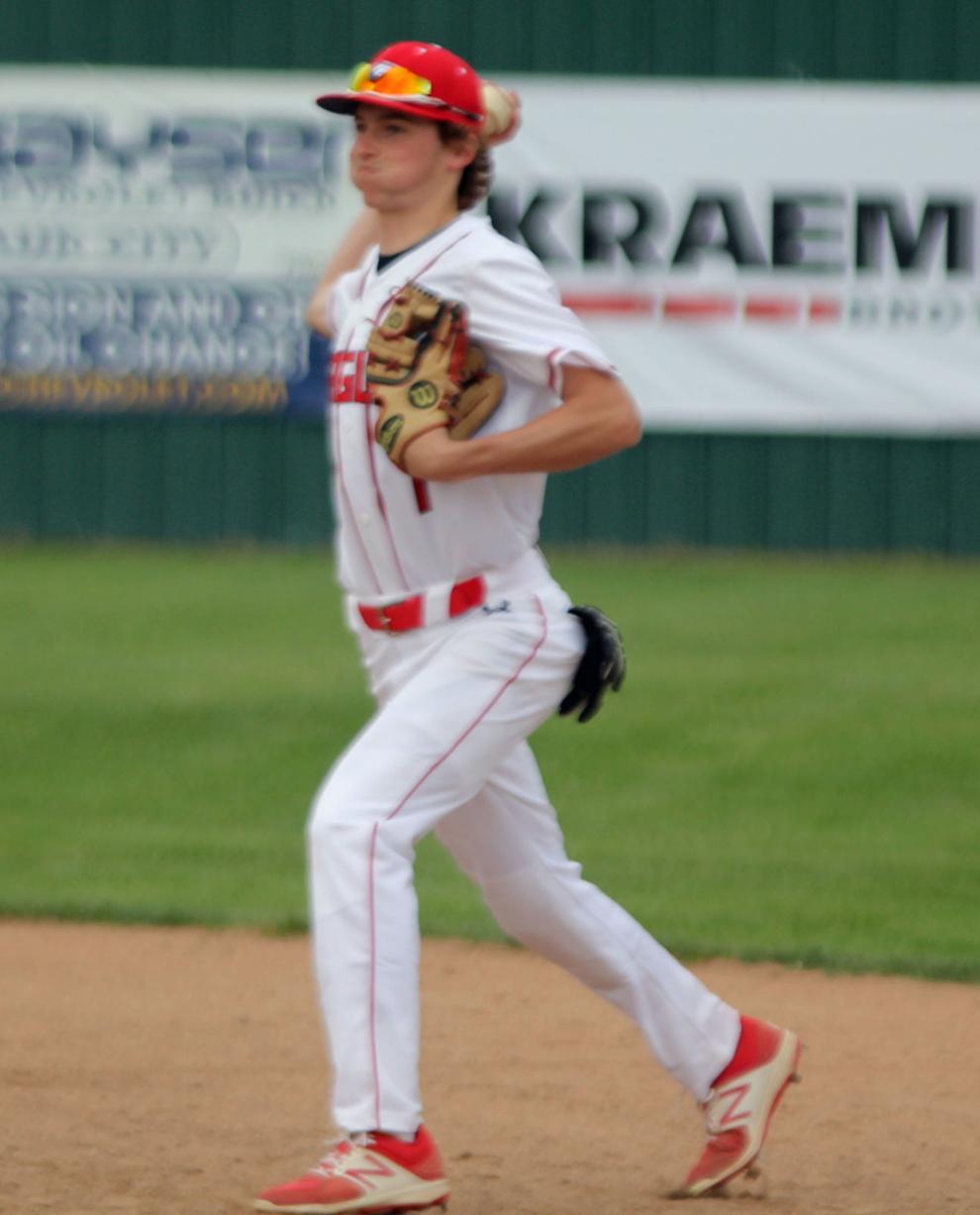 Sauk Prairie baseball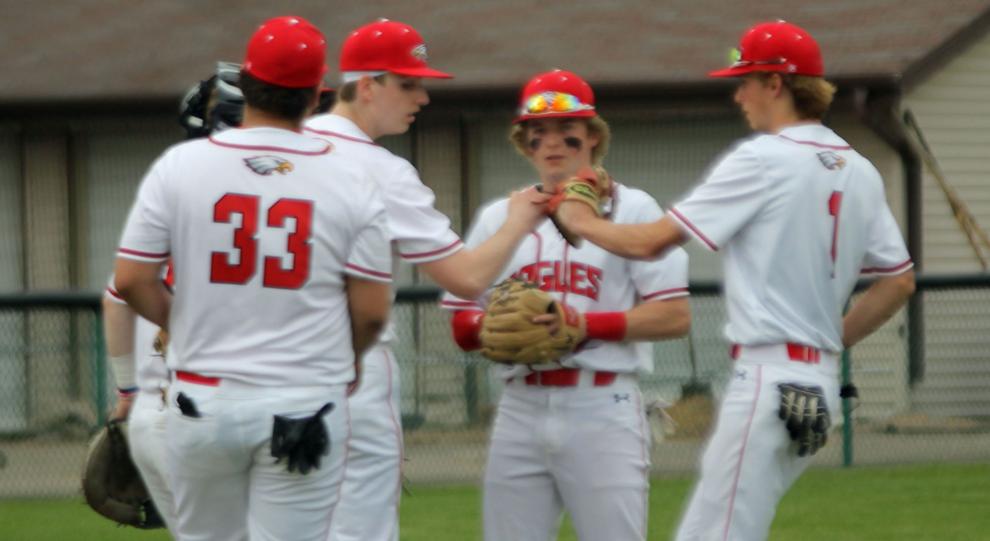 Noah Frey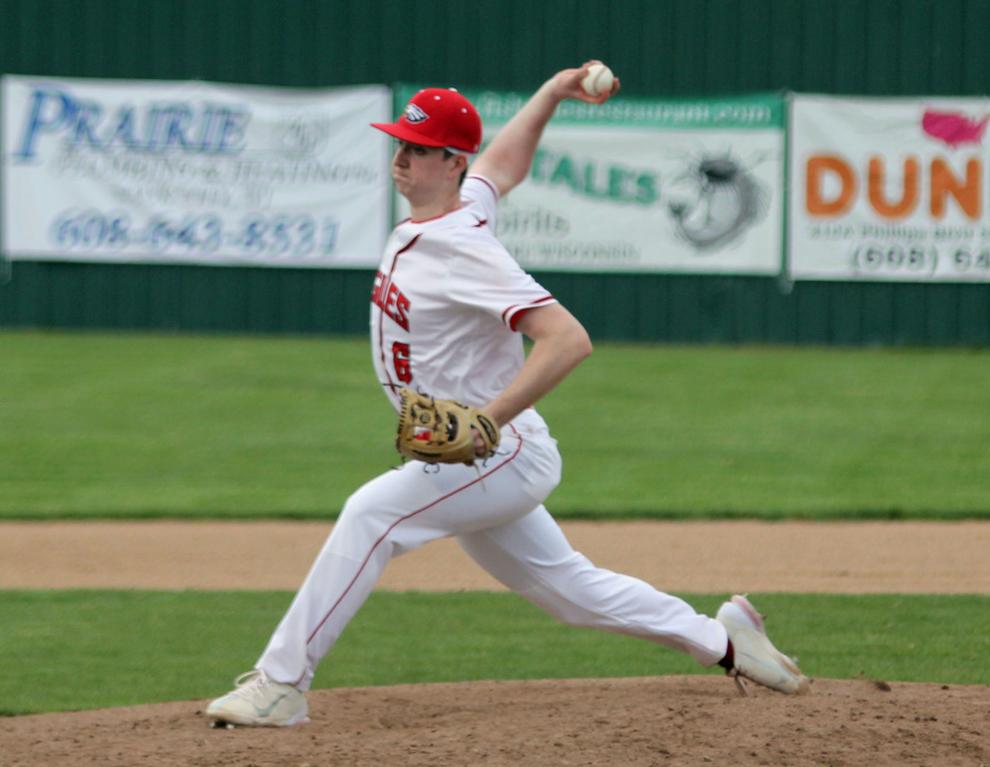 Sauk Prairie baseball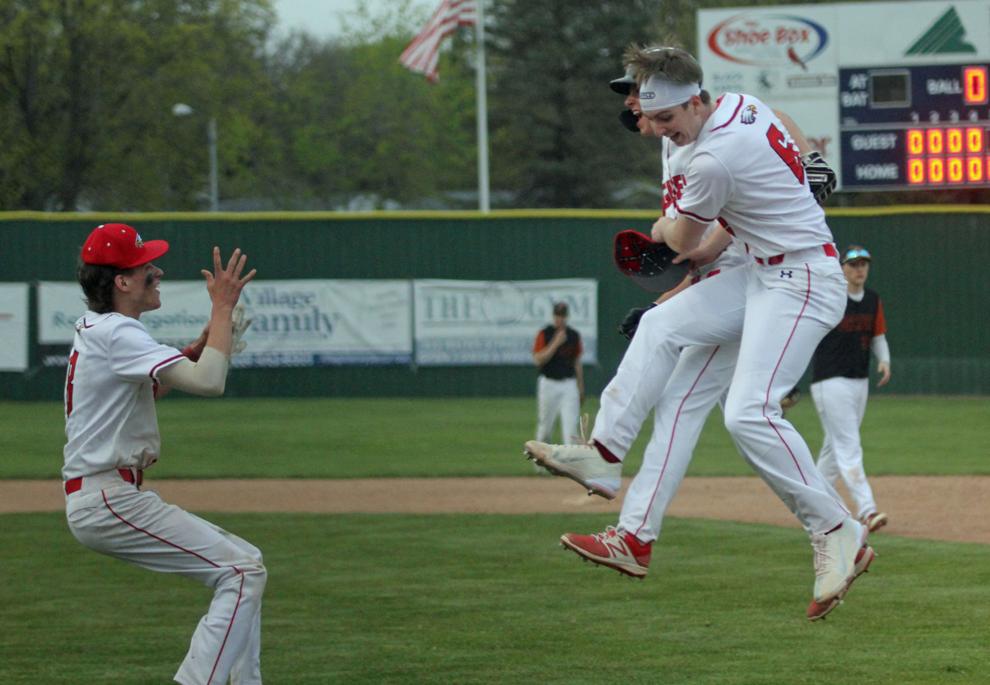 Noah Frey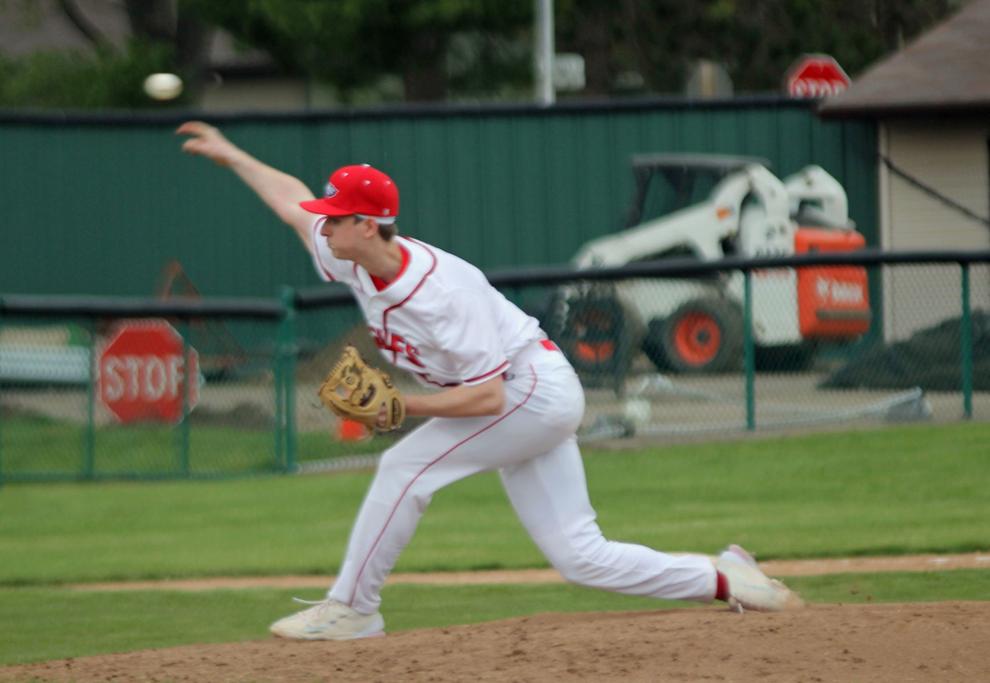 Portage golf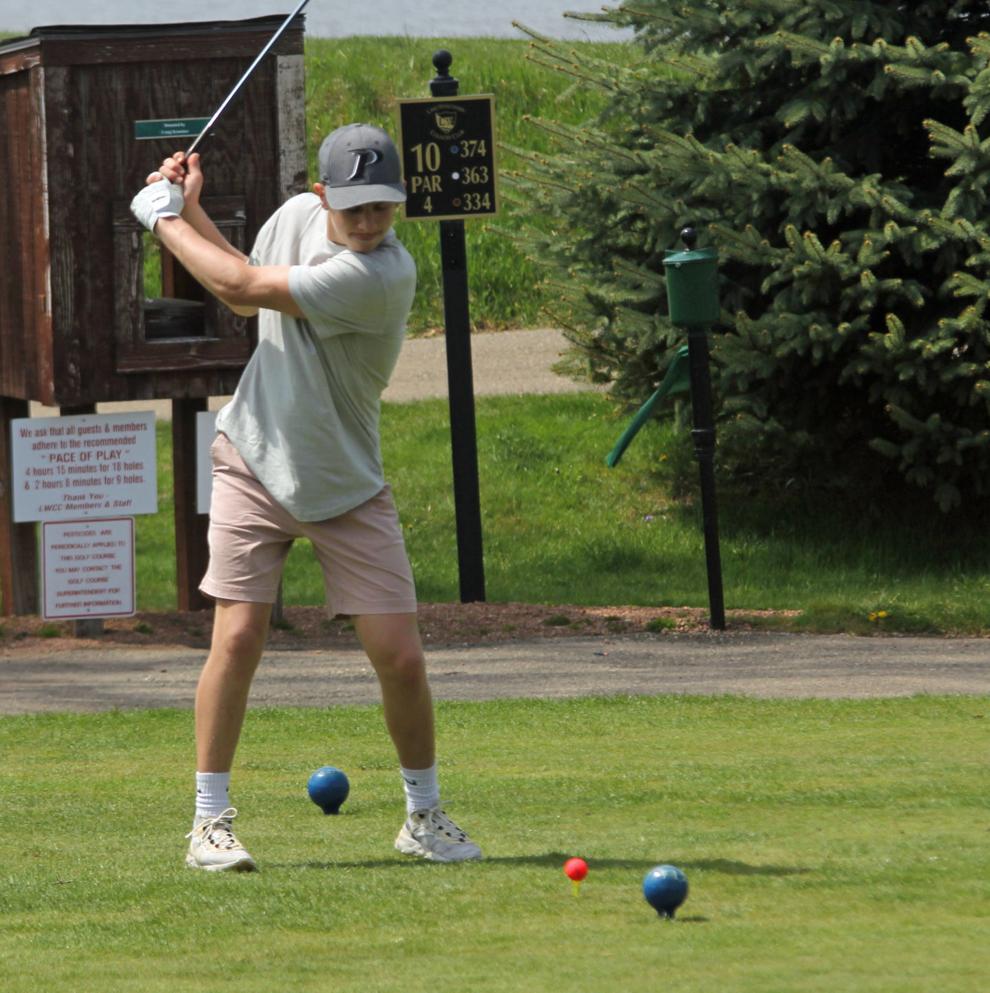 Noah Pixler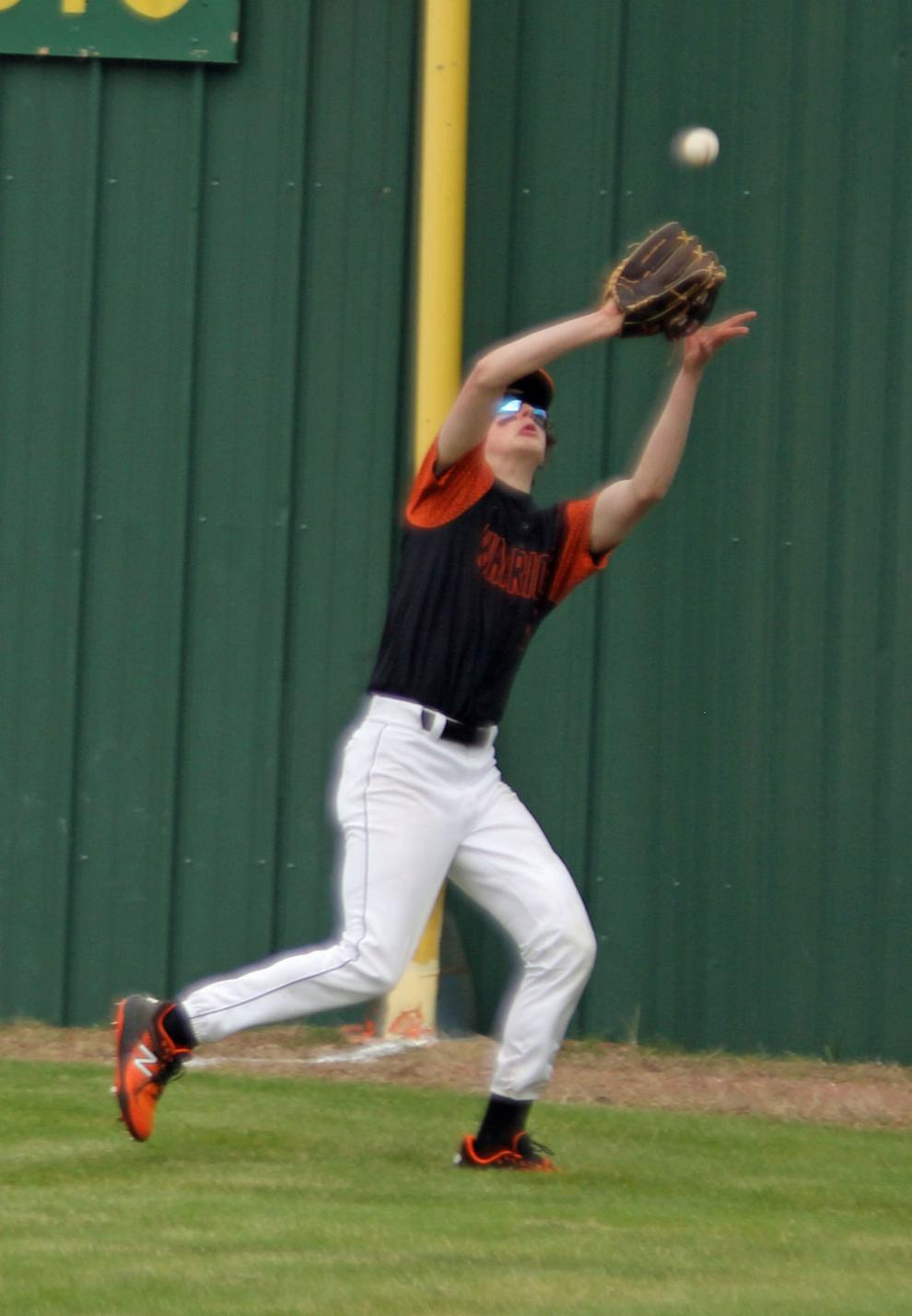 Quinn Baier
Quinn Baier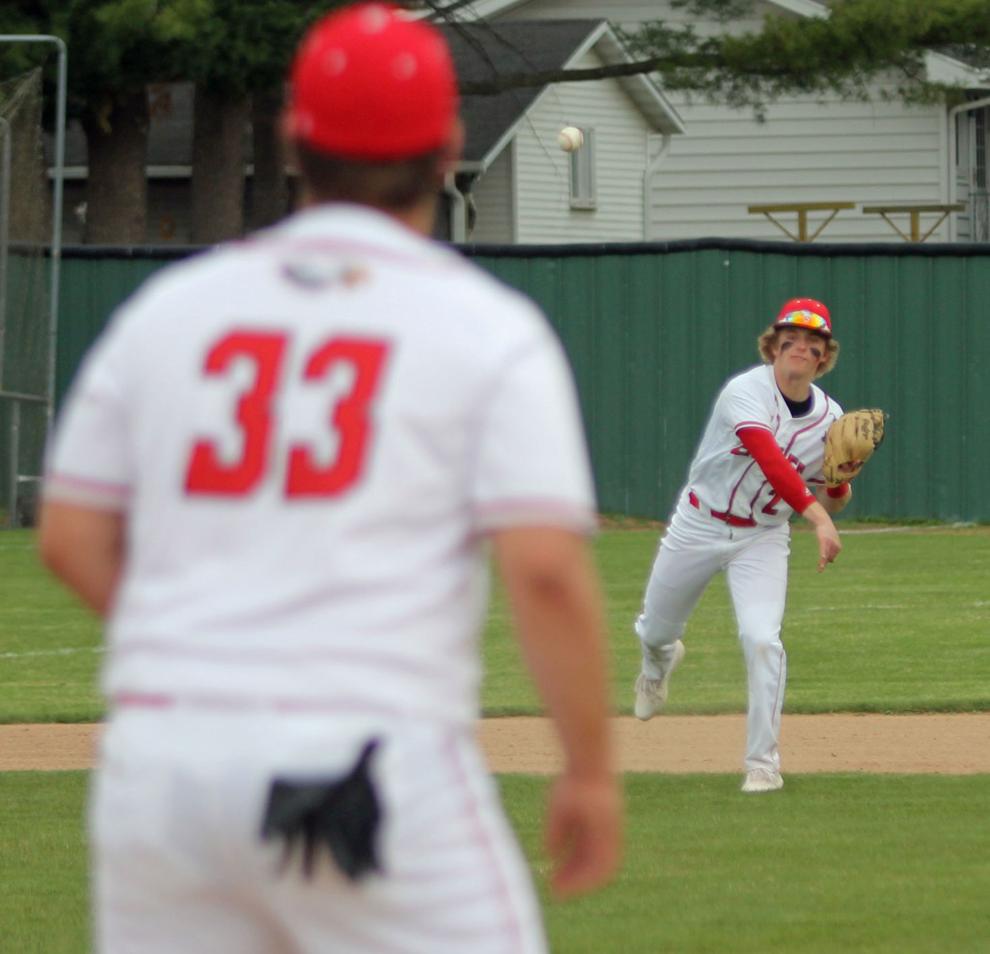 Quinn Baier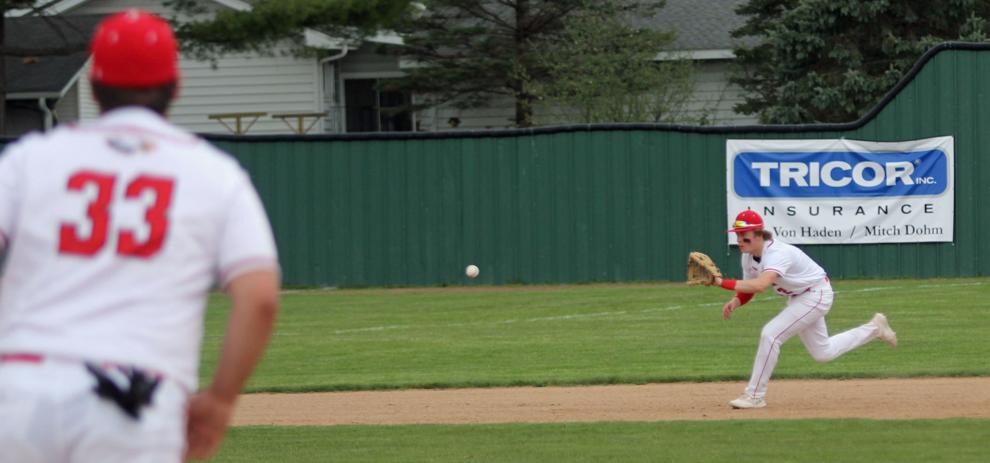 Quinn Baier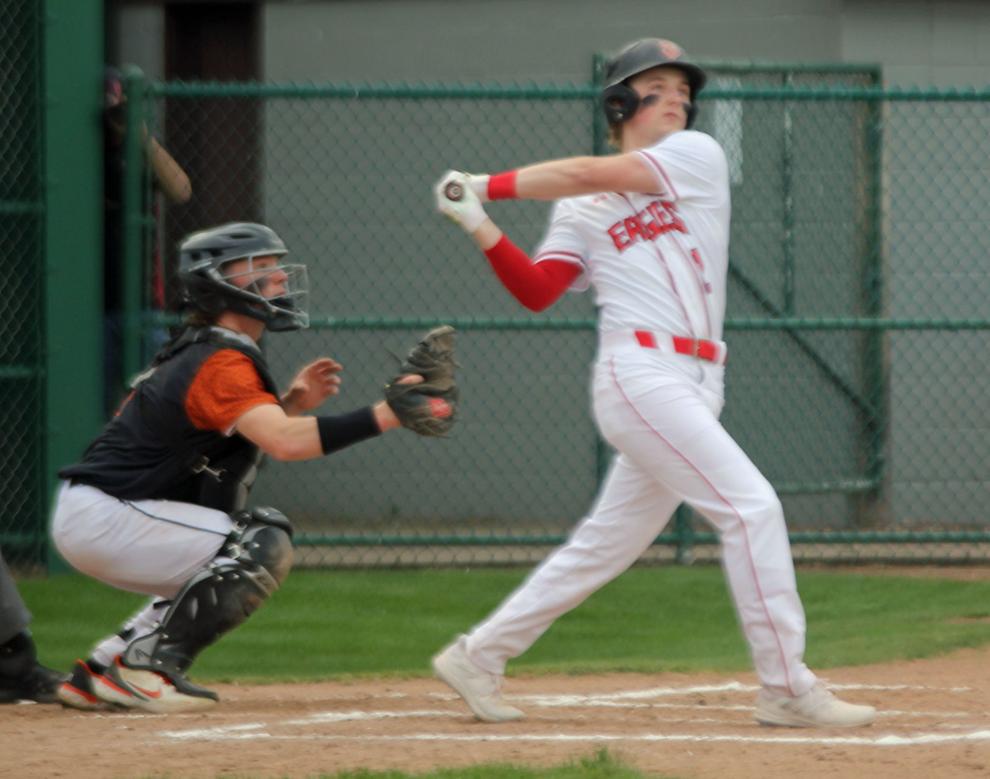 Cooper Roberts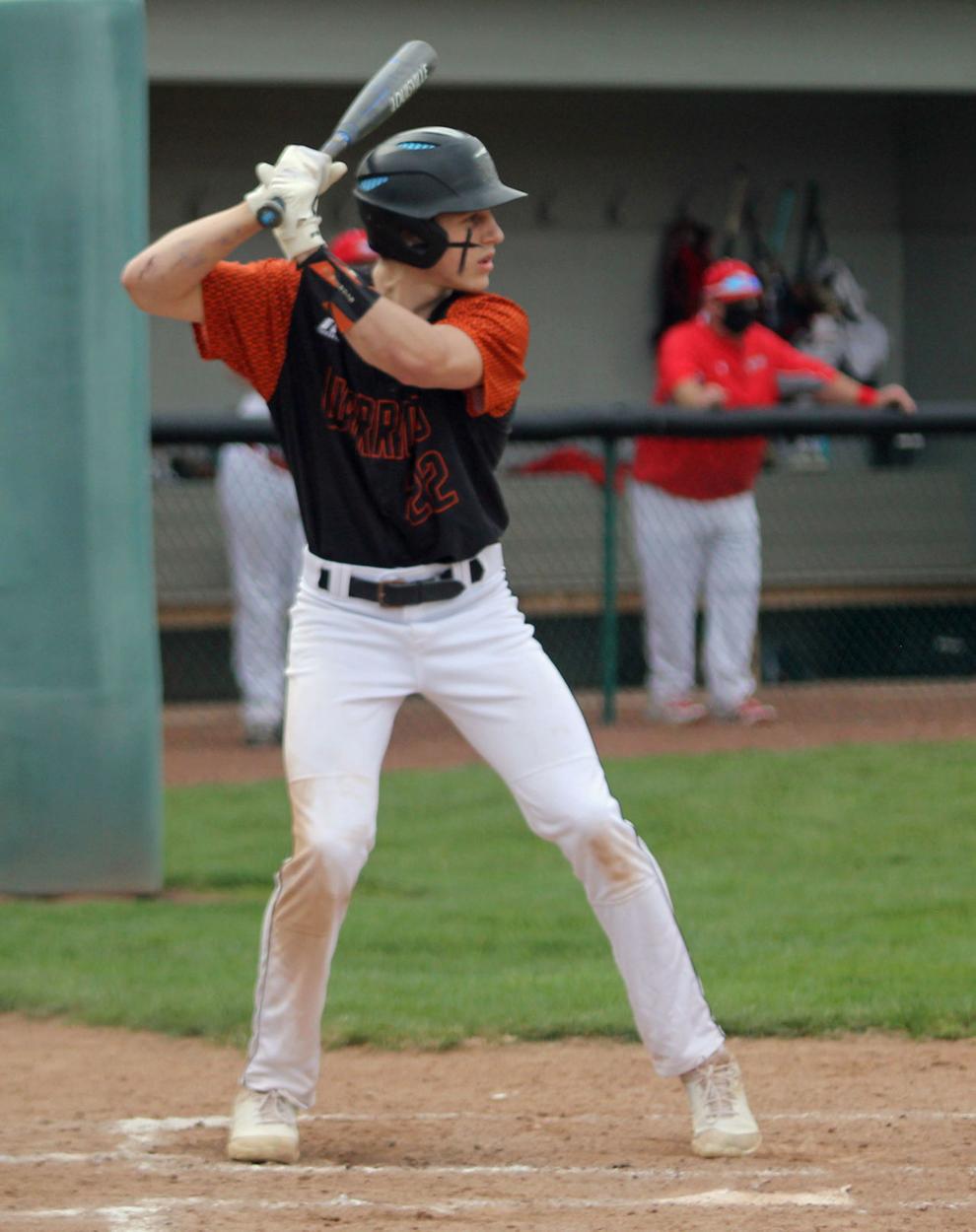 Kyle Breunig and Cooper Roberts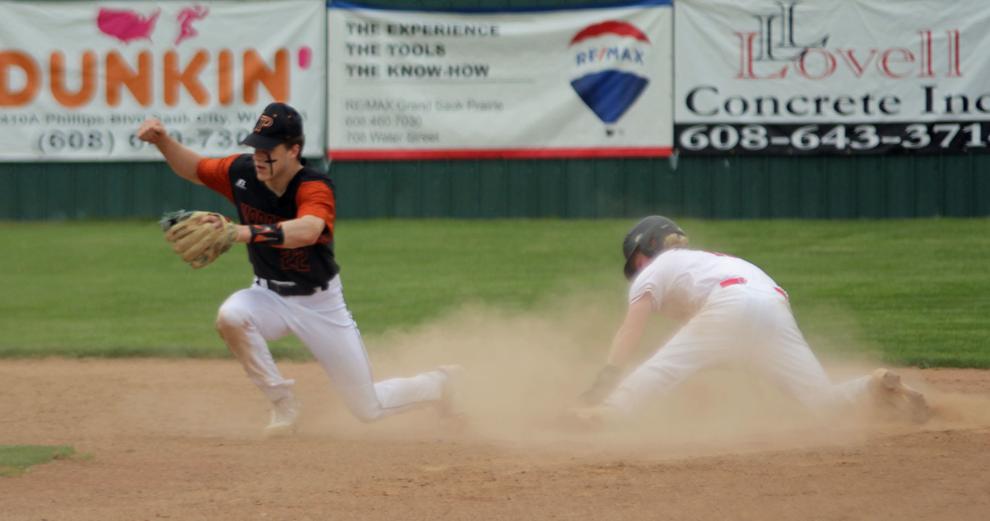 Portage baseball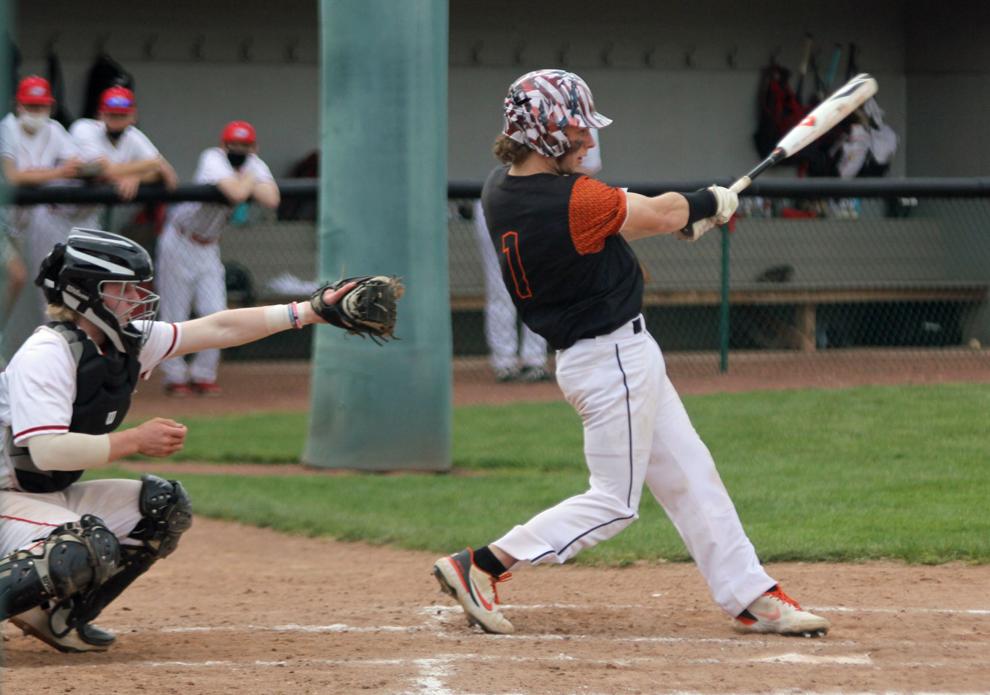 Tyler Uselman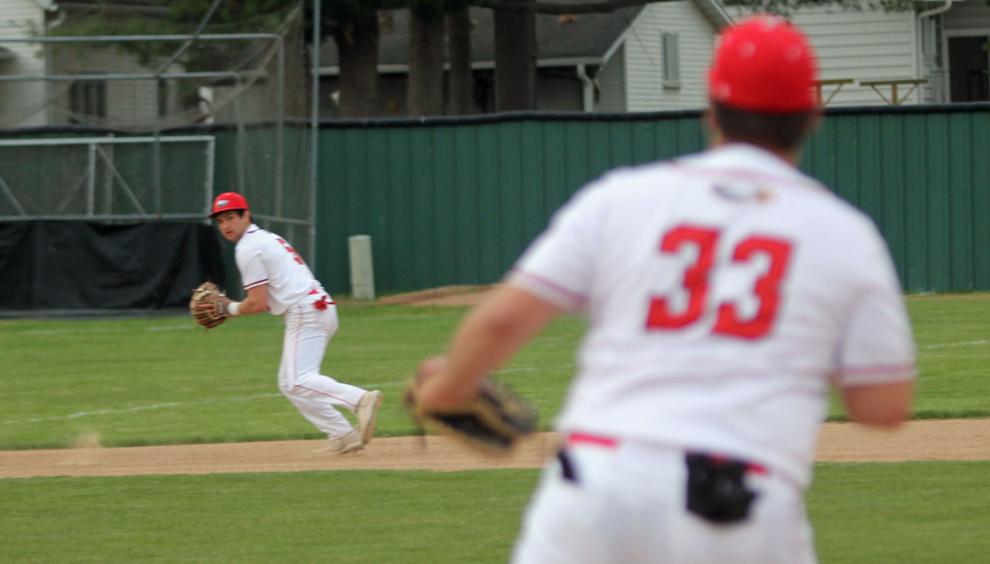 Tyler Uselman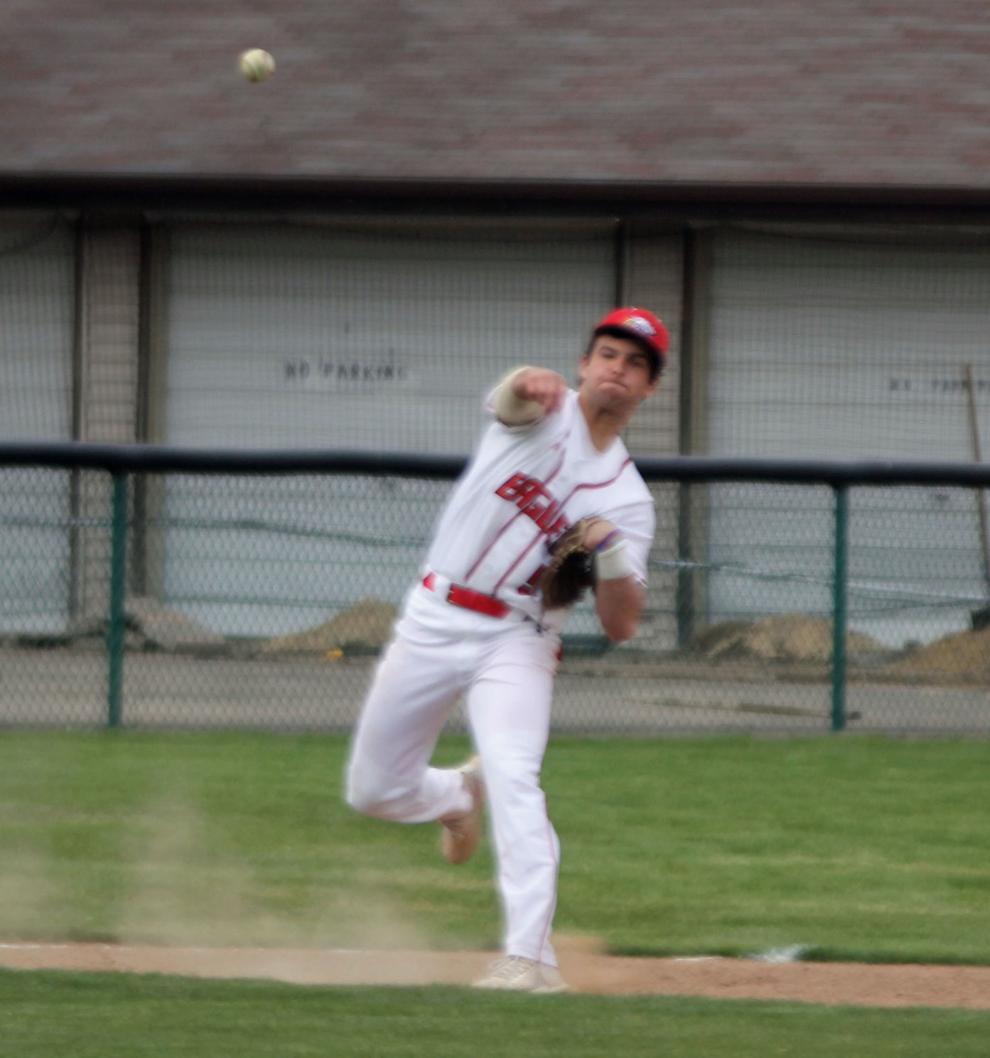 Baraboo 8, DeForest 7 (10)
The Baraboo prep baseball team outlasted DeForest in a 10-inning game at Mary Rountree Evans Field in Baraboo.
The teams went back and forth all night, with Baraboo scoring two runs in the sixth and three runs in the eighth to tie it each time. After a scoreless ninth inning, the Thunderbirds scored in the bottom of the 10th to win their first game of the year.
Payton Steiner went 4-for-6 with a triple and four RBIs to lead Baraboo's attack, while Riley Weyh went 2-for-5 with two runs and a double. Senior pitcher Zack Gaffney allowed three earned runs in five innings to earn the win.
Mount Horeb 6, Reedsburg 5
Reedsburg scored three runs in the top of the first inning but couldn't hang on in a 6-5 season-opening loss at Mount Horeb.
Each team finished with 11 hits, as Reedsburg trailed until Mount Horeb put up two runs in the bottom of the fourth to take a 5-4 lead. Both teams scored a run in the sixth, but Mount Horeb closed it out to win.
Reedsburg's Hunter Wais homered and Sawyer Molitor went 2-for-4 with a double, while also getting a no-decision in five innings pitched. Charlie Bogue went 4-for-4 to lead Mount Horeb.
MOUNT HOREB 6, REEDSBURG 5
Reedsburg 310 001 0 — 5 11 1
Mount Horeb 120 201 x — 6 11 1
Leading hitters: R: Wais (HR, 3BI); Molitor 2x4 (2B); Hansen 2x2; Thompson 2x3; MH: Bogue 4x4 (2BI); Schaller 2x4 2BI); Kittoe 2x3; Woller (3R).
Pitchers (ip-h-r-er-so-bb) — R: Molitor (5-9-5-5-6-1); Selje (L; 1-2-1-0-0-0); MH: Hellenbrand (W; 6-11-5-4-1-0); Kittoe (0.2-0-0-0-0-0).
DeForest 002 002 030 0 — 7 11 1
Baraboo 010 012 030 1 — 8 9 1
Leading hitters: D: Kirchberg 2x5 (2R, 2B, 3B), Hicks 2x4 (R, B, 2BI). B: Steiner 4x6 (R, 3B, 4BI), Weyh 2x5 (2R, 2B).
Pitchers (ip-h-r-er-so-bb) — D: Haysser (L; 5-4-2-2-5-4), Kirchberg (3-4-3-3-5-5); B: Gaffney (W; 5-8-3-3-3-0), Steiner (2-3-3-3-1-1), Turner (1-0-0-0-1-2), Hammermeister (1-0-0-0-1-0) . At Mary Rountree Evans Field, Baraboo.