The Portage boys basketball team has battled against early deficits throughout the first half of this season.
The Warriors were again swimming upstream Thursday night, and once again were washed away, suffering a 68-41 loss to Beaver Dam in a Badger North Conference game at Portage High School. Senior Brett Walker scored a team-high 10 points for the Warriors in a fourth straight loss to the Golden Beavers.
"It's been the case for us a lot of times that we just have to be a little more solid in a lot of different areas," Portage coach Darrin Berger said. "We're learning that when they first went press, we didn't do what we needed to do. Defensively I felt it took us a little time to adjust to their quickness and we just can't have the mistakes or spot them a lead early on."
"It's not any one thing, it's just a lot of little things we have to keep improving."
Things started to get away from the Warriors (1-9, 1-5 Badger North) early on as Beaver Dam raced out of the gates. The Golden Beavers (3-8, 1-5) were red hot from the opening tip racing out to a 21-5 lead with just under 10 minutes left in the first half.
Sophomore Tyler Bunkoske had eight of his 17 points during the stretch, including two of Beaver Dam's three 3-pointers in the run, and junior Nate Able capped things off with a pair of free throws for the 16-point lead. Beaver Dam coach Tim Ladron said the Beavers are typically success behind the arc and the early lead was vital given their difficult start.
"That's important, but especially with the way the conference season has gone for us so far, I think that big lead was important to relax our guys and let them play," he said.
Despite the early hole, which ballooned to as many as 17, the Warriors started to string together a push late in the first half. After a Bunkoske second-chance layup made it 27-10 with 7 minutes, 40 seconds left in the half, Portage went on an 8-0 spurt.
Sophomore Cooper Roberts bookended the run with a pair of layups to pull Portage within 27-18 with 4:13 left to go. While Berger was pleased with the response, the Warriors weren't able to sustain it as the Beavers answered with a 7-0 run to close the half, finished off by a Bunkoske midrange jumper off the glass at the buzzer for a 34-18 lead.
"It was good to do that, but you have to keep doing and we've generally put together around 20 minutes of good ball, but we have to be able to put together 30 minutes," Berger said.
"We've struggled on the defensive end a lot this year, and to play the defense we did especially at the end of the first half, to lock them down and extend that lead, was huge for us," Ladron added.
You have free articles remaining.
Portage did its best to build some momentum back up but Beaver Dam was with them every step of the way as they traded buckets over the first four-plus minutes before a deuce by senior Logan Breunig pulled the Warriors within 43-27 with 13:55 remaining.
Beaver Dam started to pull away from there however, rattling off a 13-4 run, finished off by a 3-point play by senior Broden Boschert at 8:10 for a 56-31 lead. Portage senior Matthew Miles answered with a putback and Roberts added a pair of free throws to cut the deficit to 56-35 at 6:45, but the Warriors never got the lead back under 20 down the stretch.
Abel led all scorers with 20 points, including 13 in the second half, while sophomore Alex Soto added 16. Ladron lauded the Beavers' balanced attack and knows the victory will help calm the team's nerves heading into the second half.
"We felt like we've been close a lot, where we've been right on that edge, and it felt like we had a really good opportunity against Sauk and a good opportunity against Reedsburg," he said. "To get back on the winning side, it's important for our kids and is going to relax them going into the second half."
Miles chipped in eight and Roberts added six for the Warriors, who are still lacking in execution according to Berger.
"Offensively tonight I thought we settled and we have to keep learning when to put the ball on the floor, attack the basket and we just weren't very patient," he said.
BEAVER DAM 68, PORTAGE 41
BEAVER DAM (fg ft-fta pts) — Boschert 1 2-3 4, Helbing 2 0-0 4, Sota 10 0-0 16, Sharkey 0 0-1 0, Wilke 2 0-0 3, Bunkoske 10 0-0 17, Abel 7 7-10 20, Fakes 1 0-0 2, Davis 1 0-0 2. Totals 34 9-14 68.
PORTAGE — Walker 6 0-0 10, Roberts 2 2-3 6, Paul 1 0-0 2, Miles 3 2-3 8, Sheppard 0 3-4 3, Thomson 2 1-2 4, Bass 0 1-3 1, Schuette 2 0-0 3, L. Breunig 1 2-2 4. Totals 17 11-17 41.
3-point goals: BD 9 (Sota 4, Bunkoske 3, Wilke 1, Abel 1); P 4 (Walker 2, Thomson 1, Schuette 1). Total fouls: BD 17; P 13 .
Brett Walker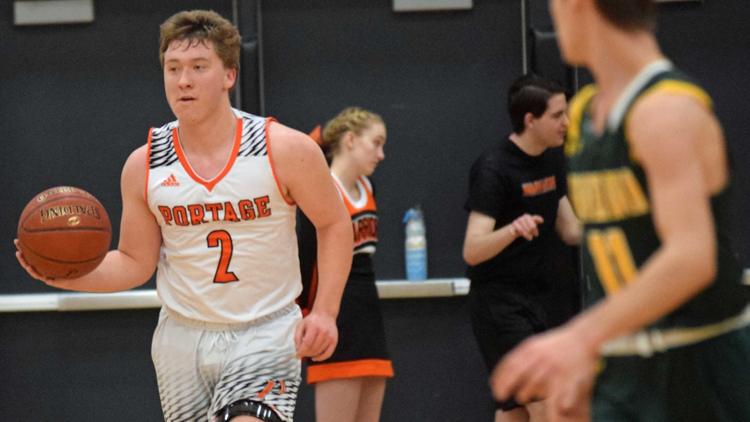 Brady Helbing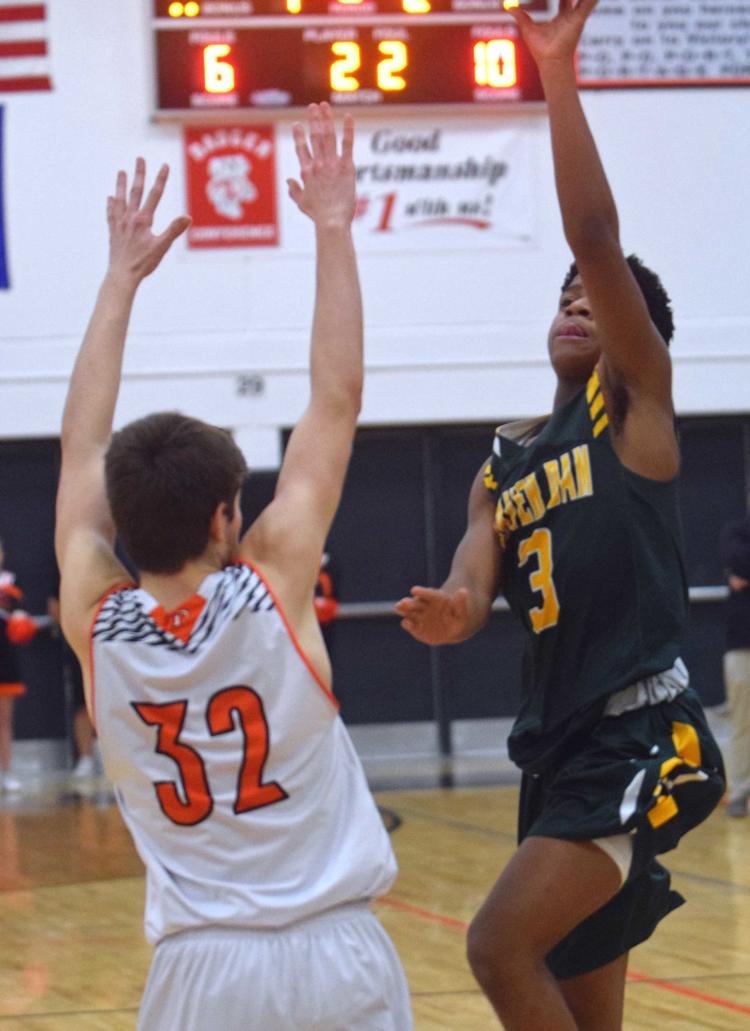 Matthew Miles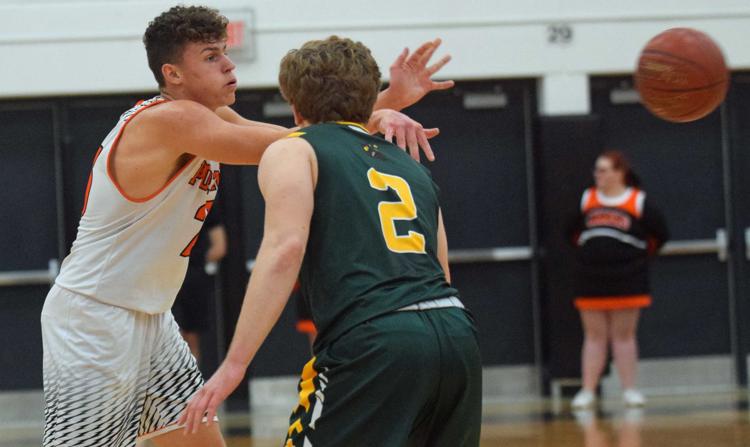 Evan Sharkey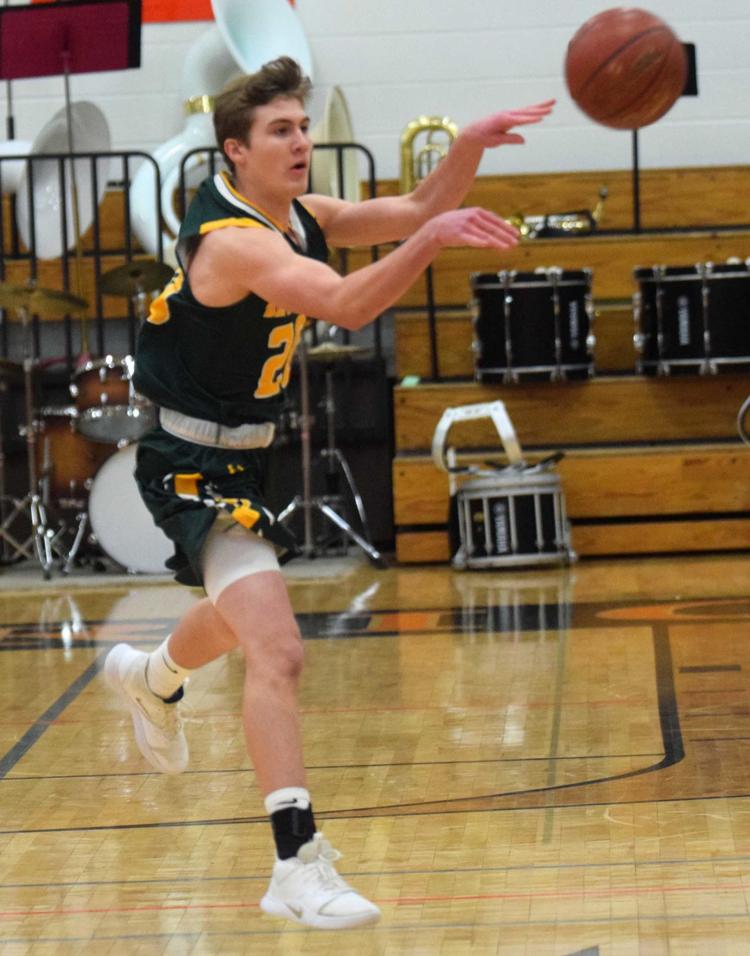 Logan Breunig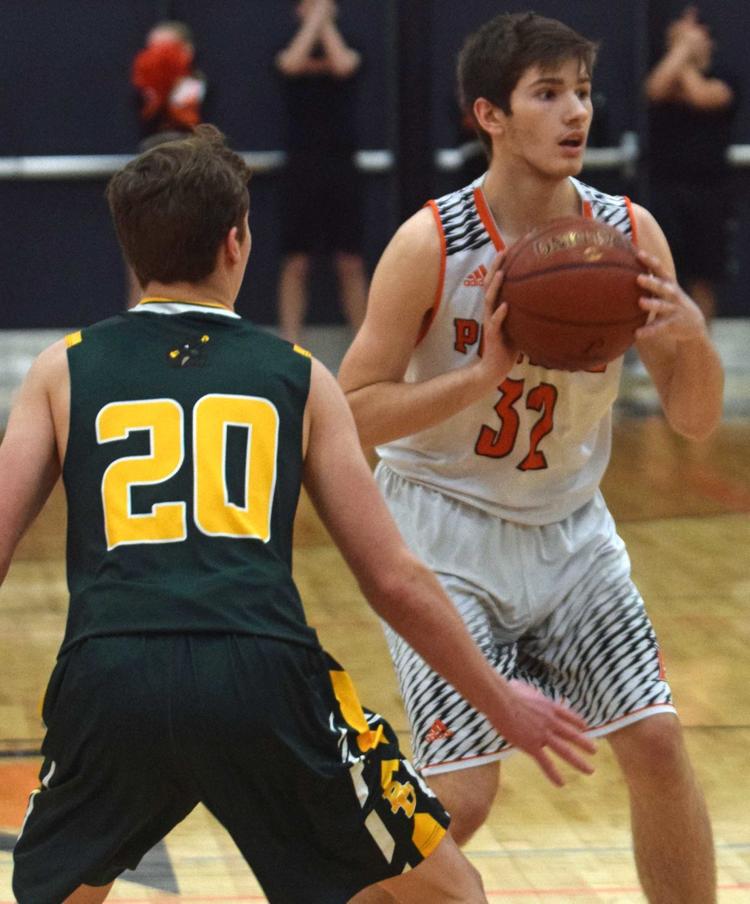 Alex Soto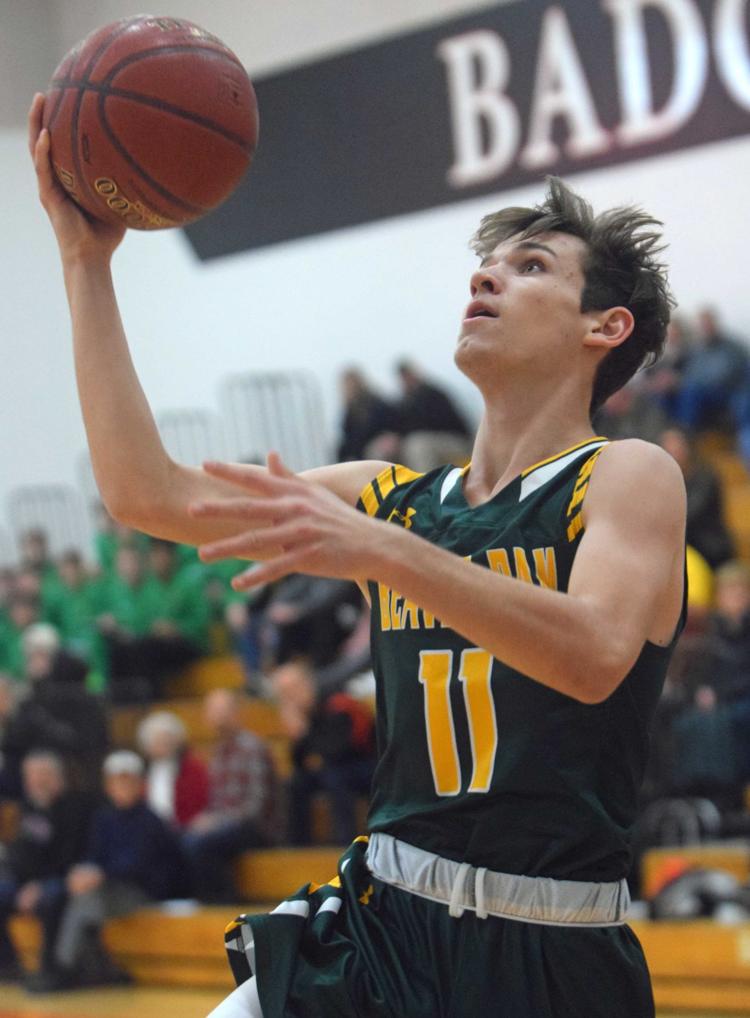 Cooper Roberts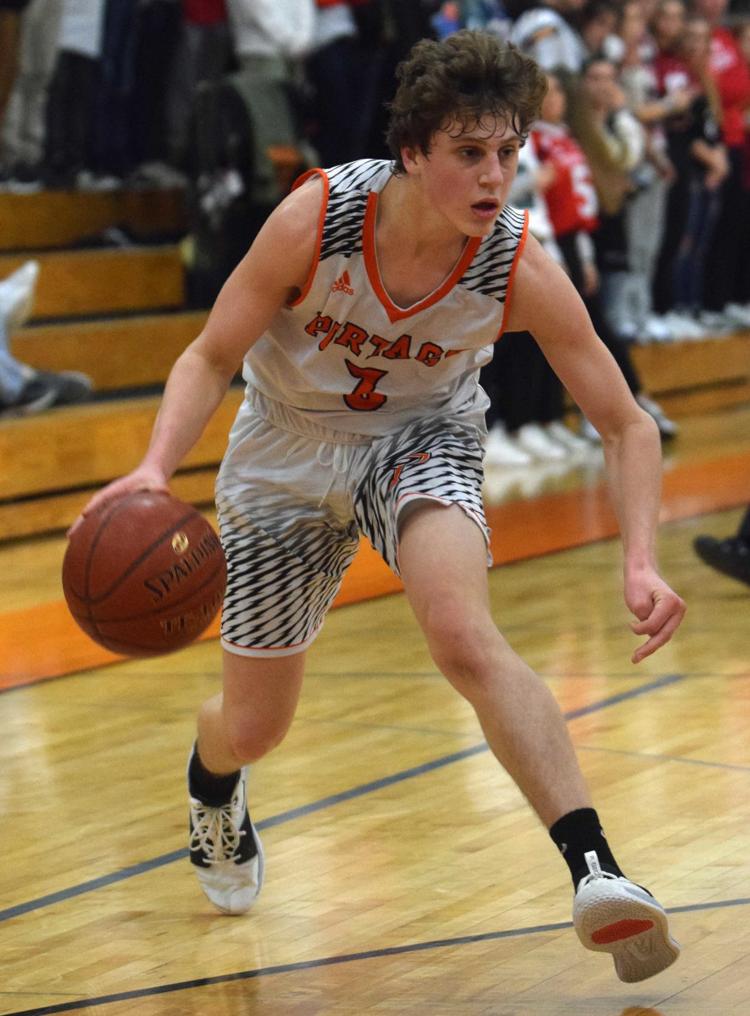 Eli Wilke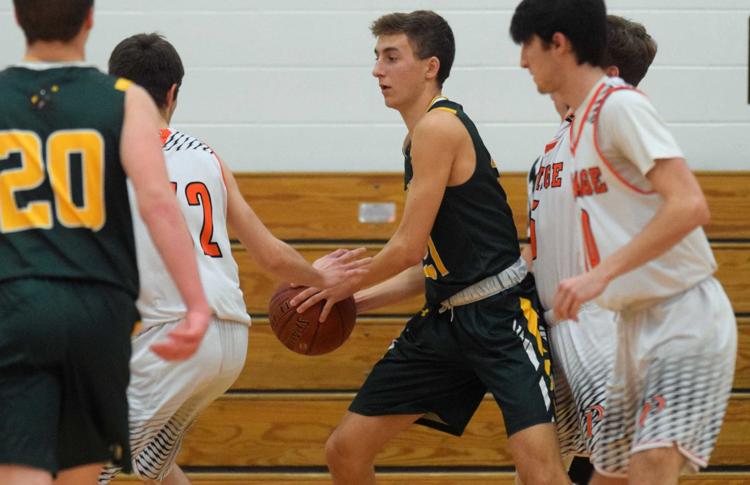 Kendal Thomson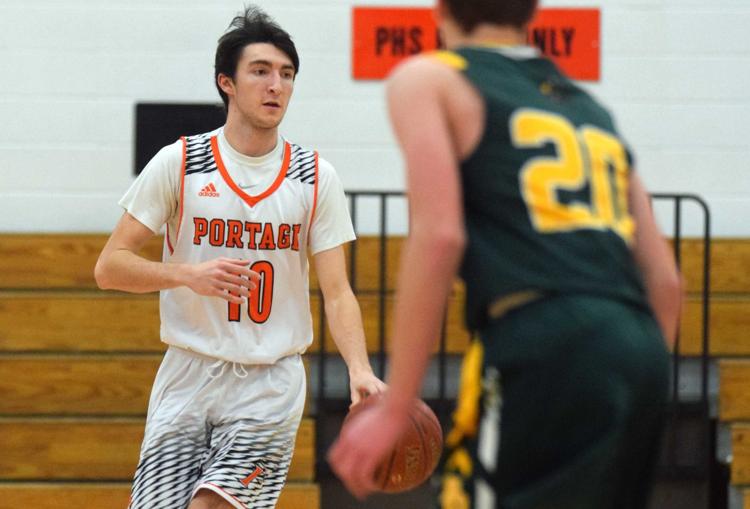 Mason Ferron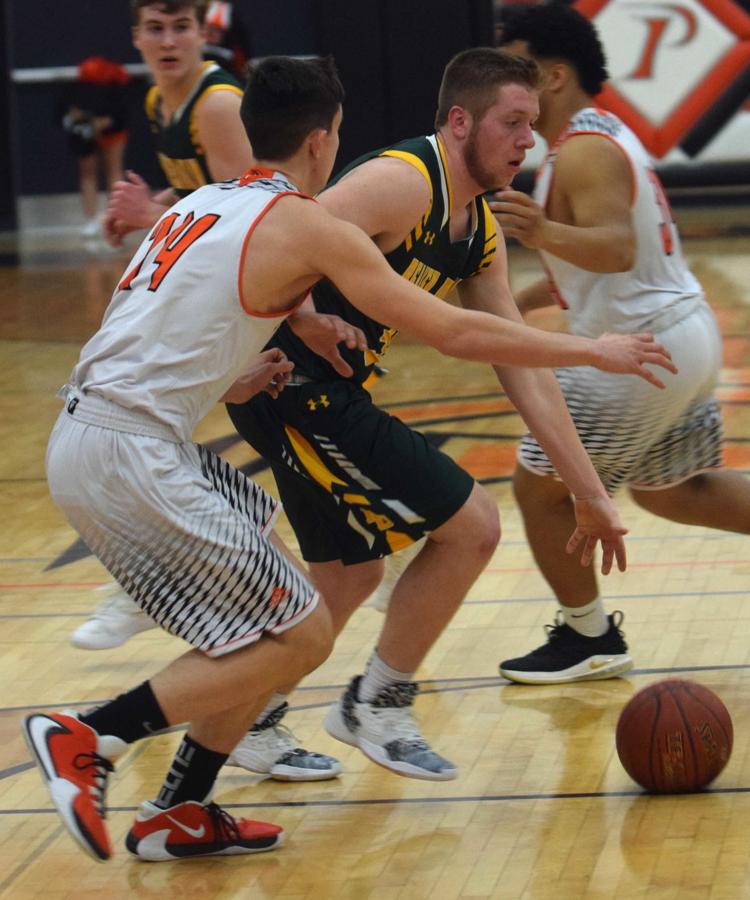 Delnato Sheppard Jr.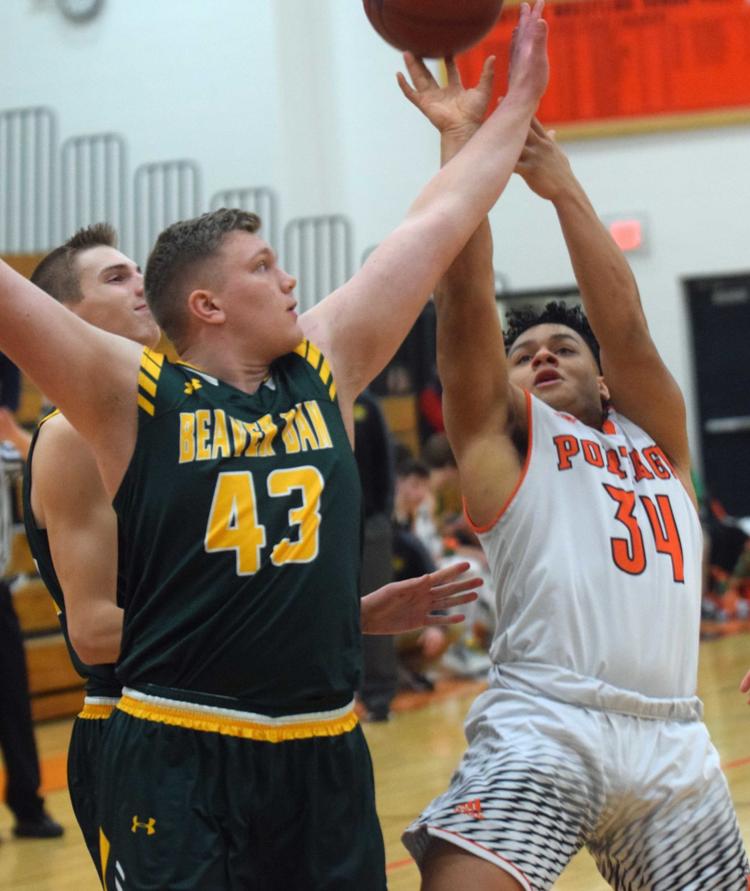 Tyler Bunkoske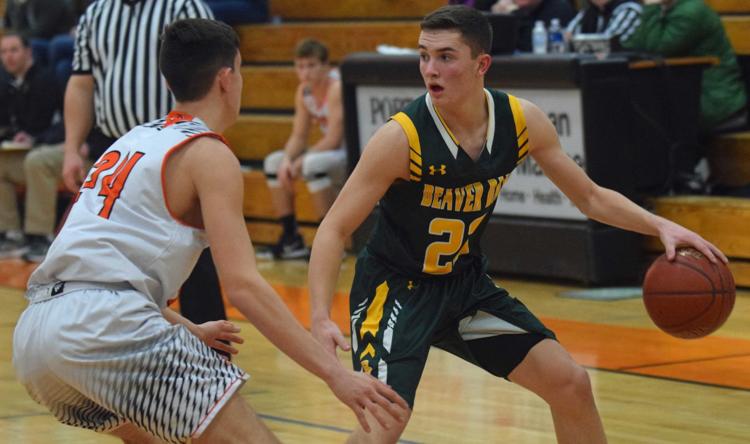 Bennett Bass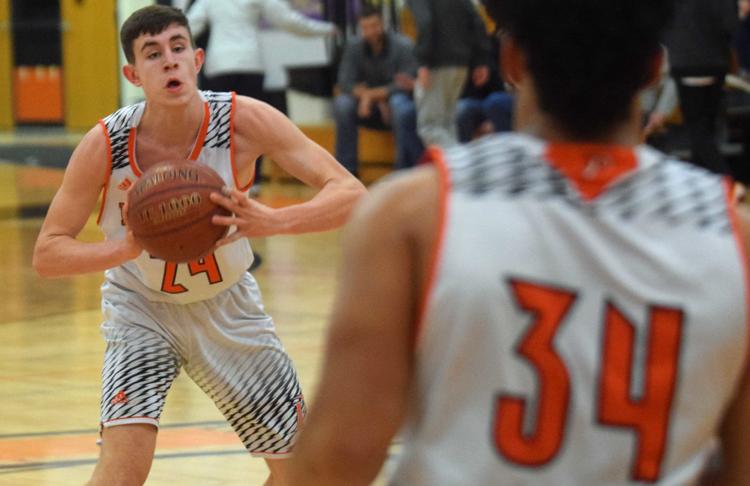 Broden Boschert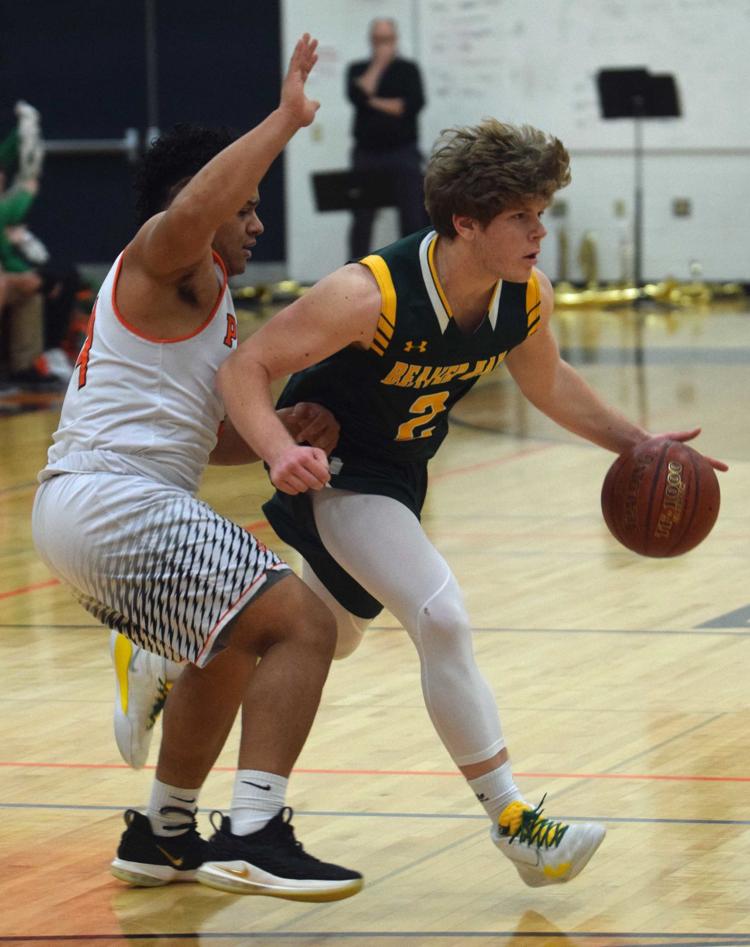 Colton Brandsma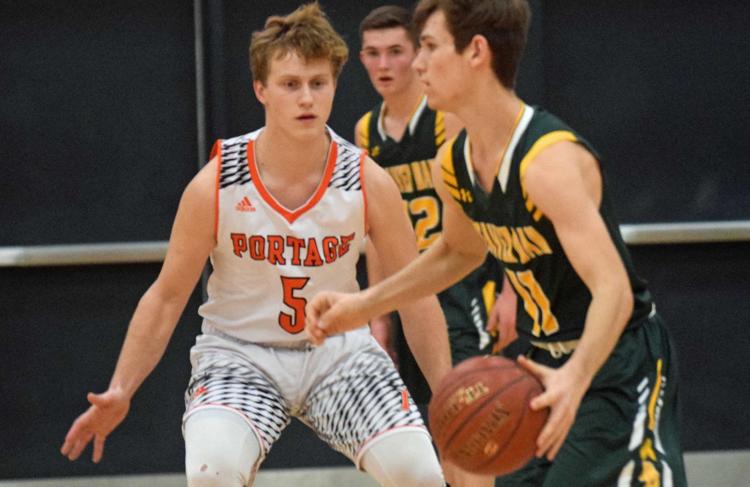 Nate Abel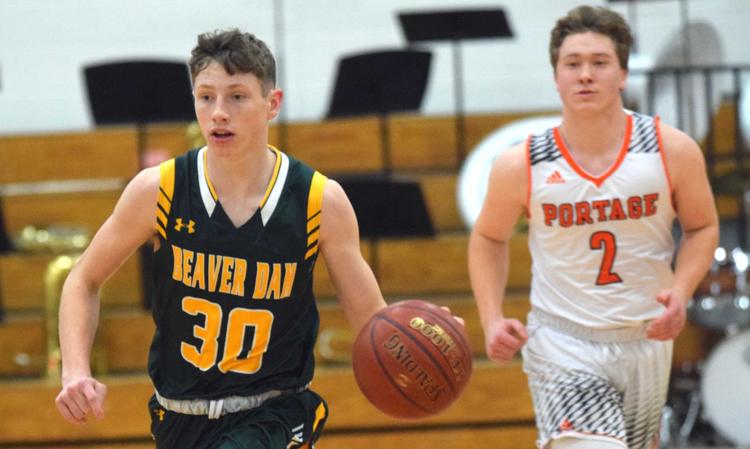 Isaac Paul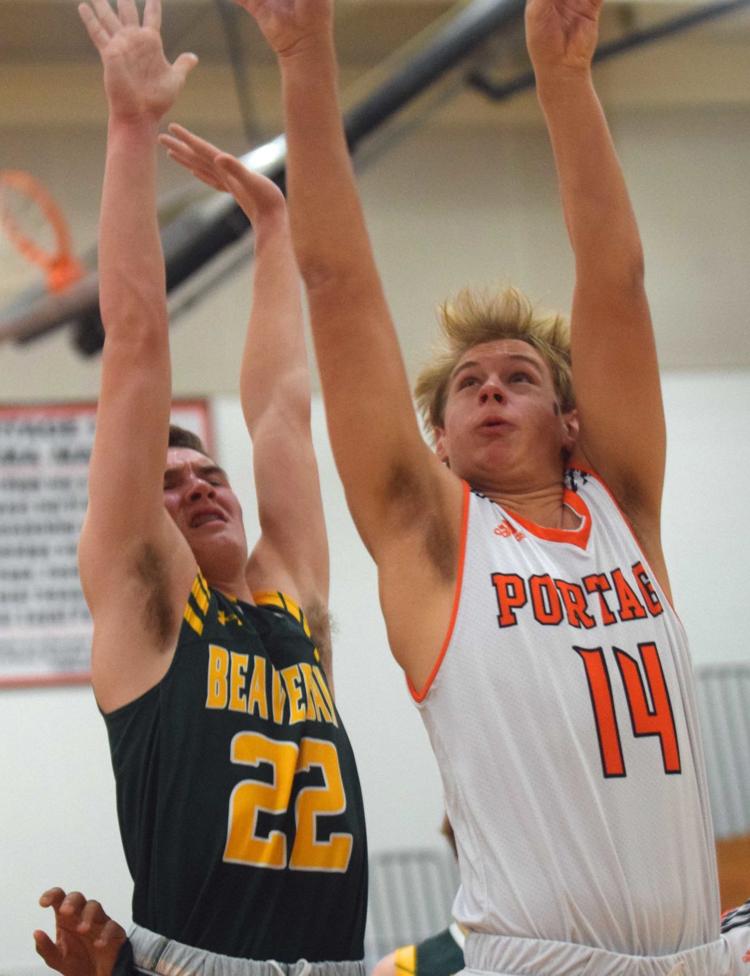 Braxton Davis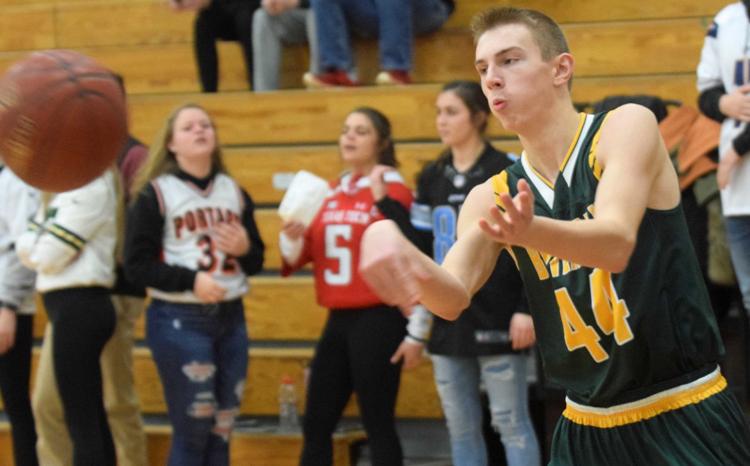 Portage student section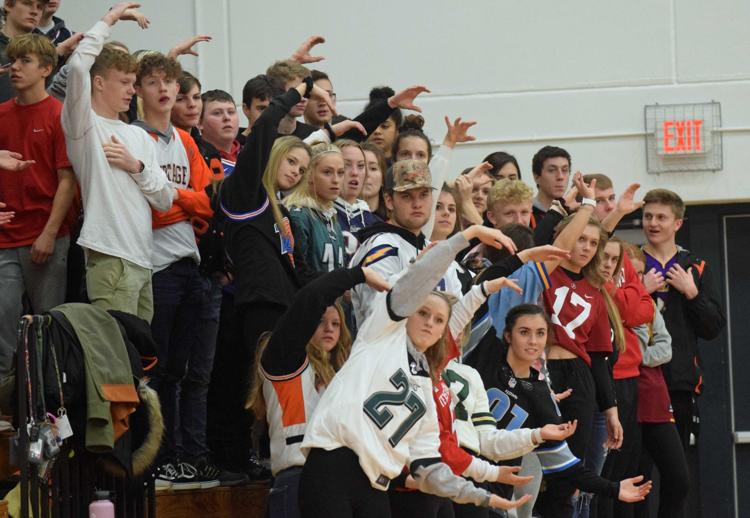 Colton Fakes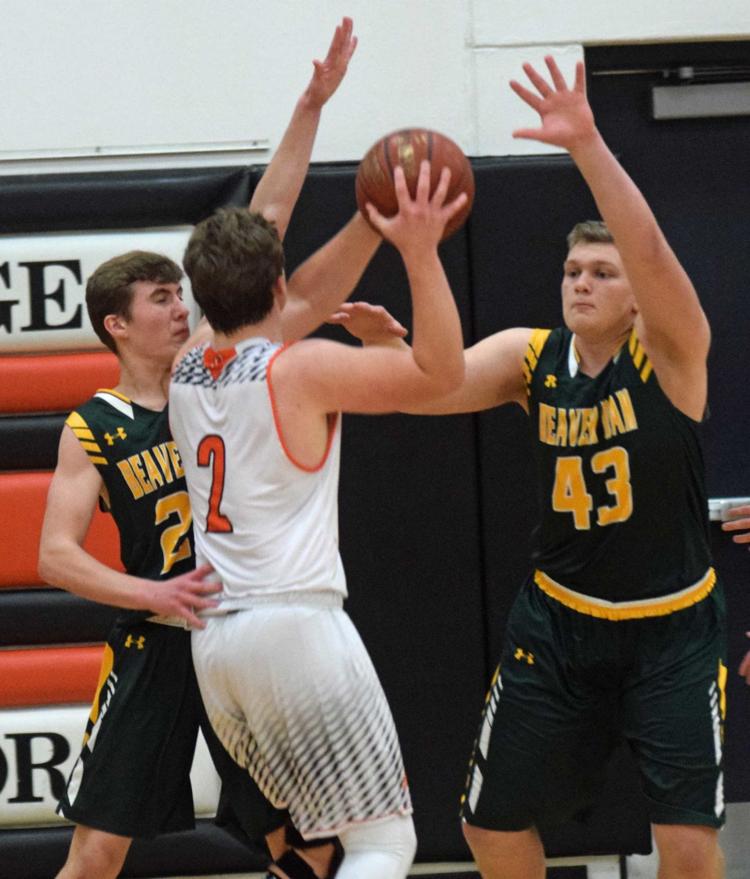 Brett Walker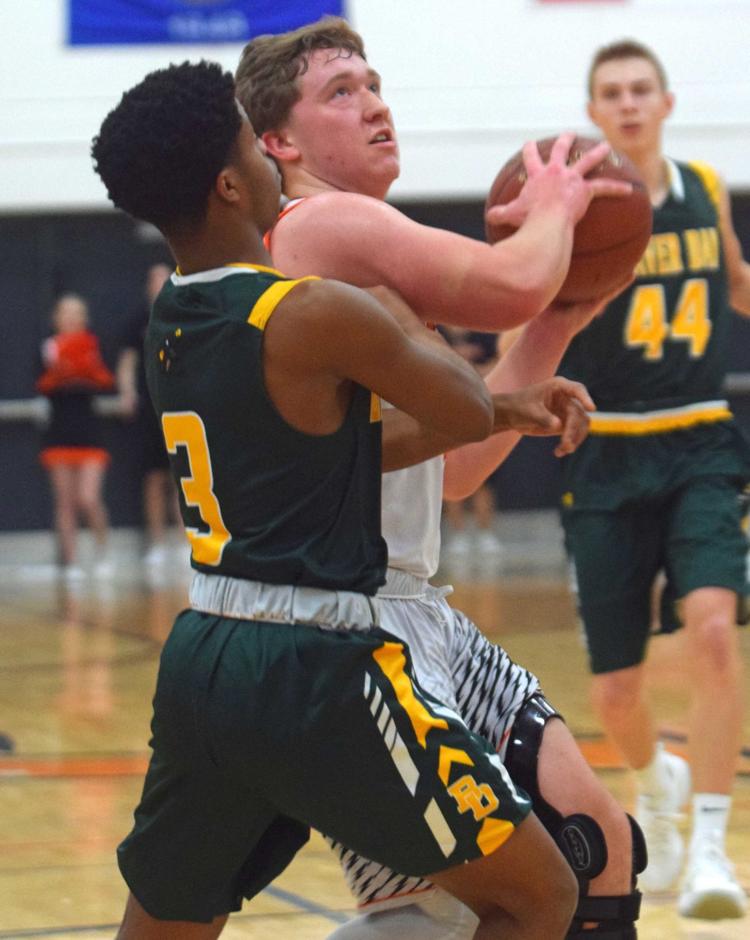 Evan Sharkey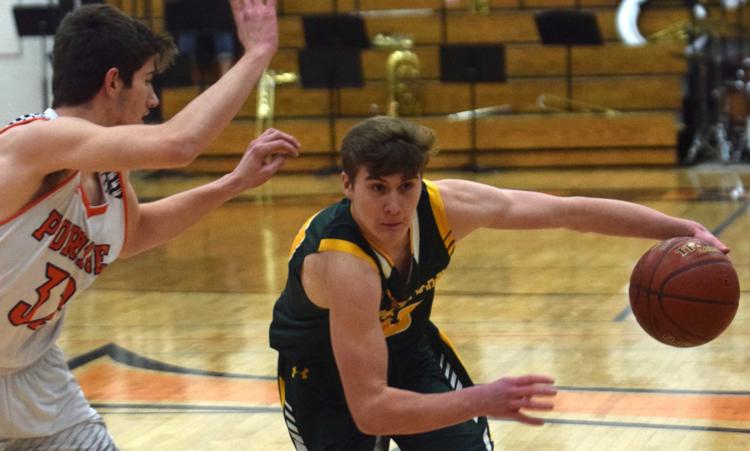 Matthew Miles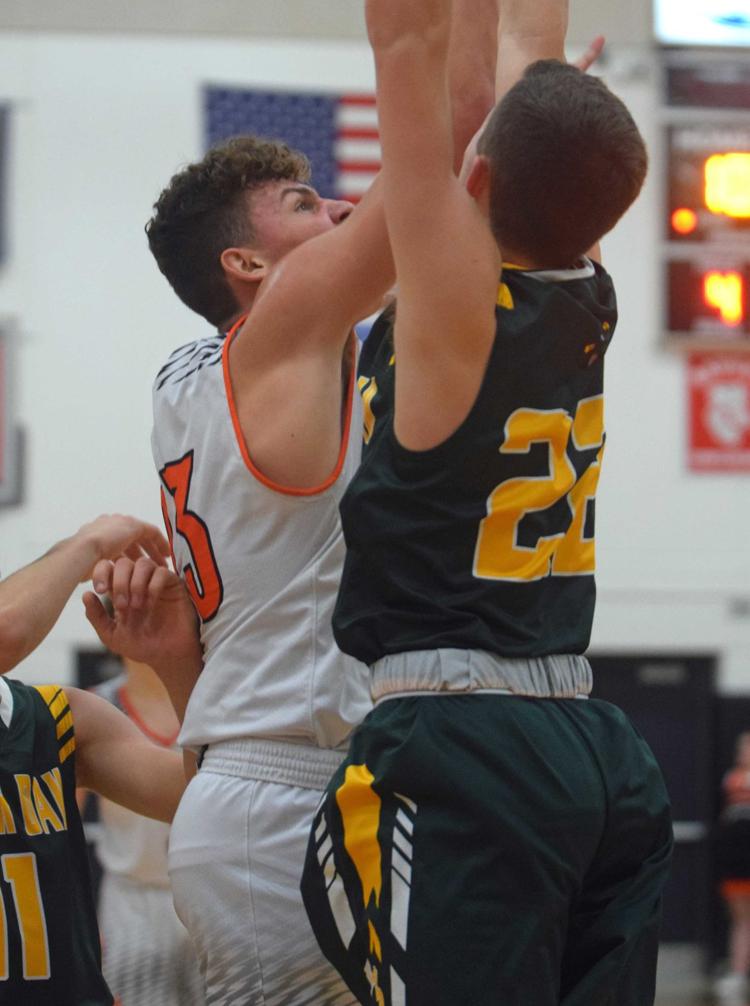 Brady Helbing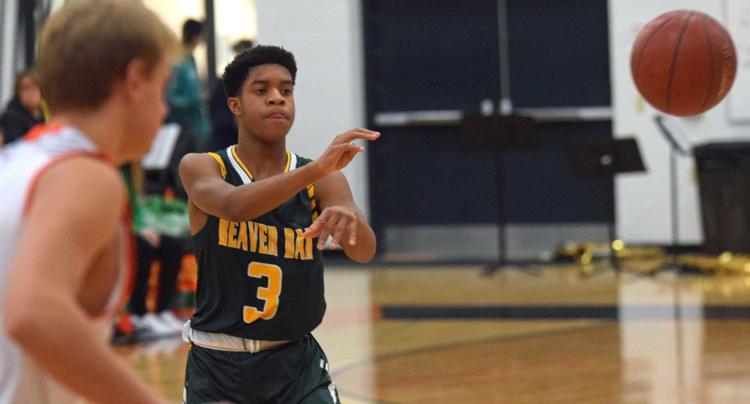 Follow Sean Davis on Twitter @SDavis_PDR or contact him at 608-745-3512.