It's always nice to have a running back that's reliable on all four downs.
Delnato Sheppard Jr. was just that for the Portage football team Friday night as the senior pounded out 294 yards and three touchdowns on 41 carries to help the Warriors topple Beaver Dam, 27-14, in a Badger North Conference game at Bob Mael Field in Portage. The Warriors produced 407 yards of offense and had 19 first downs to snap a three-game losing skid.
"It's huge, it's amazing and I'm speechless," Sheppard said. "We worked so hard over this week because we got shut down last week; we had to prove to everyone that we could come out, still execute like we have to and we did."
Portage's most impressive stretch of execution came in the fourth quarter as the Warriors were able to run out the clock. After Beaver Dam cut the deficit to 27-14, the Golden Beavers opted to go for an onside kick but Portage recovered at its own 44 yard line with 6:52 remaining.
The Warriors (2-3, 1-2 Badger North) kept control of the ball the rest of the way, punctuated by a 16-yard run by Sheppard on fourth-and-5 at the Beaver Dam 19.
"We try to take a lot of pride in that, being a grinding team, and having great conditioning, being able to wear teams down and continue to sustain throughout all four quarters," Portage coach Shane Haak said. "Being able to sustain on that drive was important."
Beaver Dam (1-4, 1-2) didn't do itself any favors, gifting Portage a pair of first downs to keep the drive alive. After holding Sheppard to a yard on second-and-9 at the Warriors' 45, Beaver Dam was whistled for an unsportsmanlike conduct penalty and an automatic first down.
The Golden Beavers again held Sheppard on the ensuing play. Beaver Dam emerged from the pile with the ball and began racing downfield, but the play was ruled dead and after tossing the ball away, the Golden Beavers were assessed another 15-yard penalty before Portage put things away.
"I'm disappointed in the penalties we took because they were unnecessary and we probably would have gotten the ball back in all honesty," Beaver Dam coach Steve Kuenzi said. "We were able to get them on a couple stops and we really should have capitalized on that but we have to play a little more composed and be smarter about things."
A lack of composure hindered Beaver Dam in the first half as it committed all three of its turnovers. Senior Ian Wendt-Utrie, who rushed for a team-high 96 yards, fumbled before breaking the goal line on Beaver Dam's opening drive, resulting in a Portage touchback.
The Golden Beavers answered, however, forcing another turnover two plays later and turned that takeaway into a Wendt-Utrie 5-yard touchdown run for a 7-0 lead with 3:55 left in the first quarter. After a Portage punt, Beaver Dam fumbled on its ensuing drive, leading to a 3-yard plunge by Sheppard with 14 seconds left in the first quarter to tie the game at 7.
Beaver Dam turned the ball over on downs its next drive, leading to another Sheppard touchdown run, this time from 13 yards out to give Portage a 14-7 lead with 5:28 left in the second quarter.
"I thought the biggest play was when we fumbled on the goal line. That took away seven points that we probably should have had," Kuenzi said.
The teams traded turnovers in the waning minutes of the first half, including a fumble by Beaver Dam's Brian Toth after a long completion following an interception on a halfback pass by Portage senior Colton Brandsma.
Out of the break, Portage stood tall after an interception by senior Brett Walker before adding to its lead. Portage drove 77 yards in just over three minutes, converting a fake punt with a Sheppard 26-yard run before he found the endzone from 14 yards out with 3:03 left in the third for a 21-7 lead.
"When a team makes a good play against you, you can't dwell on that and our kids did that. We were able to make a good hit or a good play on the ball," Haak said.
Beaver Dam again stalled out on its ensuing possession as the Warriors forced another turnover on downs before Brandsma finished things off by pounding in from two yards out with 7:54 left to play. Senior Carter Riesen threw for 124 yards on 11-of-19 passing and Toth hauled in three catches for 55 yards for Beaver Dam, while senior Ryan Schultz had three catches for 52 yards for Portage.
While he admitted his team is going to feel the sting of the loss, Kuenzi knows the Golden Beavers will be ready for homecoming against Reedsburg next week. As for Portage, the Warriors welcome rival Baraboo looking to get back to .500.
You have free articles remaining.
"We really fought this game; Portage is the team that we just need to keep climbing levels, that's all we need to do," Sheppard said.
PORTAGE 27, BEAVER DAM 14
BD — Wendt-Utrie 5 run (Walters kick), 3:55, 1st.
Por — Sheppard 3 run (Bazaldua kick), 00:14, 1st.
Por — Sheppard 13 run (Bazaldua kick), 5:28, 2nd.
Por — Sheppard 14 run (Bazaldua kick), 3:03, 3rd.
Por — Brandsma 2 run (kick failed), 7:54, 4th.
BD — Wendt-Utrie 9 run (Walters kick), 6:54, 4th.
TEAM STATISTICS
First Downs — BD 9, POR 19. Rushes-Yards — BD 25-176, POR 52-334. Passing Yards — BD 124, POR 73. Comp-Att-Int — BD 11-19-0, POR 4-8-2. Total Yards — BD 300, POR 407. Fumbles-Lost — BD 4-3, POR 4-1. Penalties-Yards — BD 6-65, POR 7-55.
INDIVIDUAL LEADERS
Rushing: BD, Wendt-Utrie 16-96. Por, Sheppard 41-294.
Passing: BD, Riesen 11-19-24-0. Por, Walker 4-7-73-1.
Receiving: BD, Toth 3-55. Por, Schultz 3-52.
Portage tackle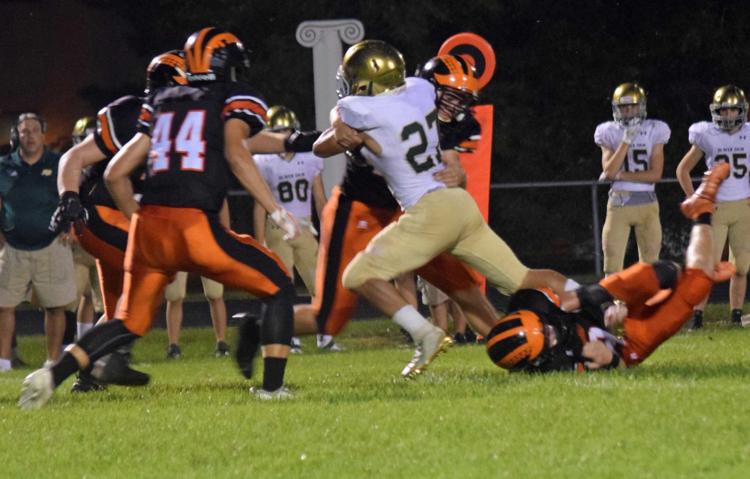 Beaver Dam tackle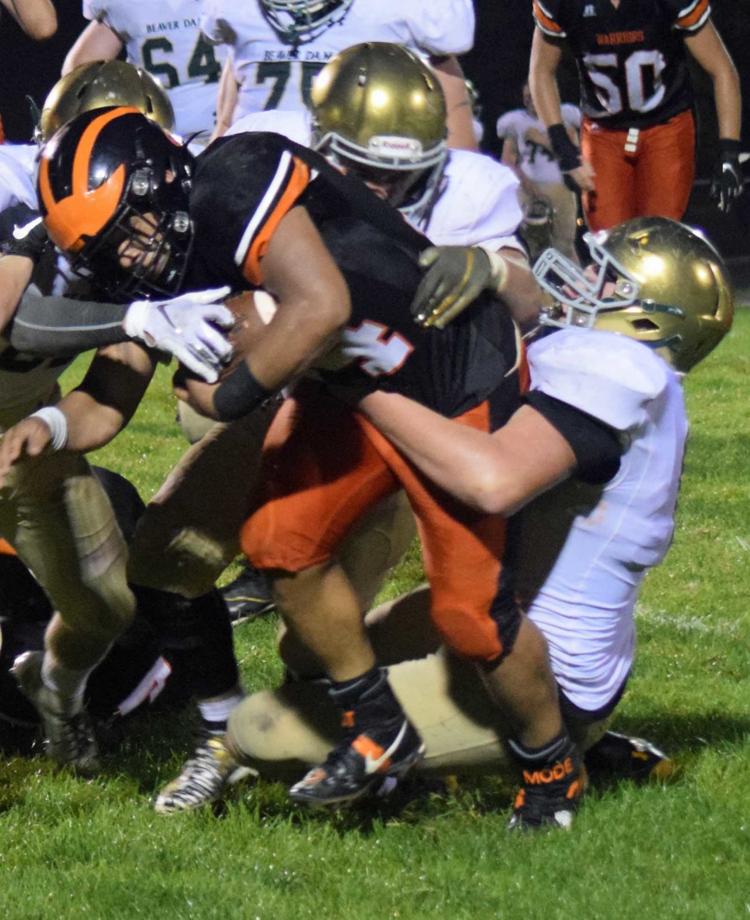 Ayden Klafke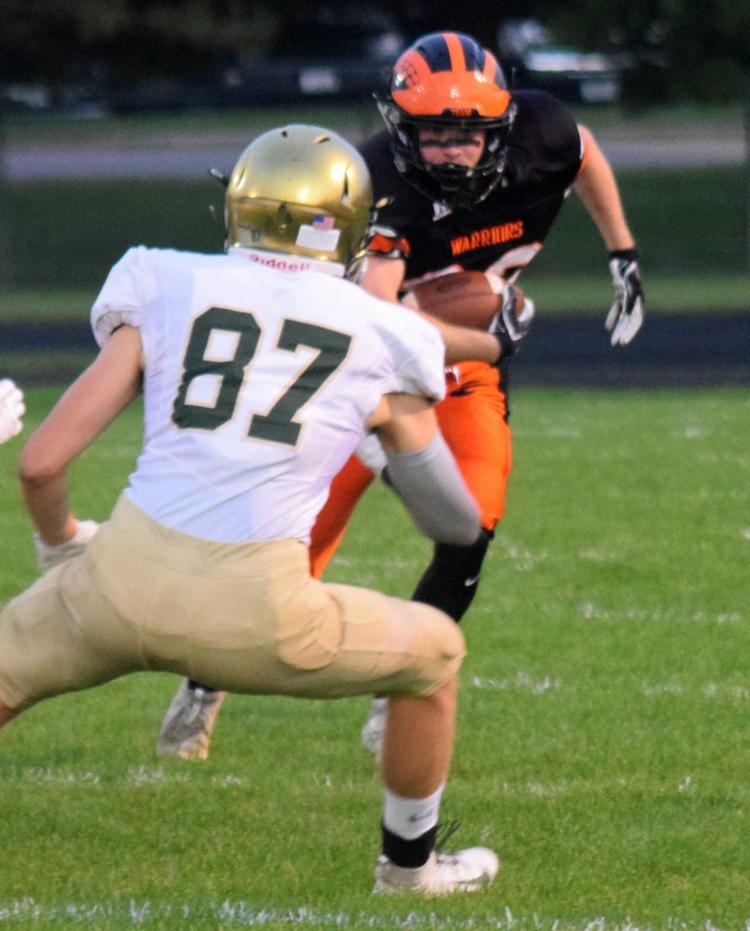 Broden Boschert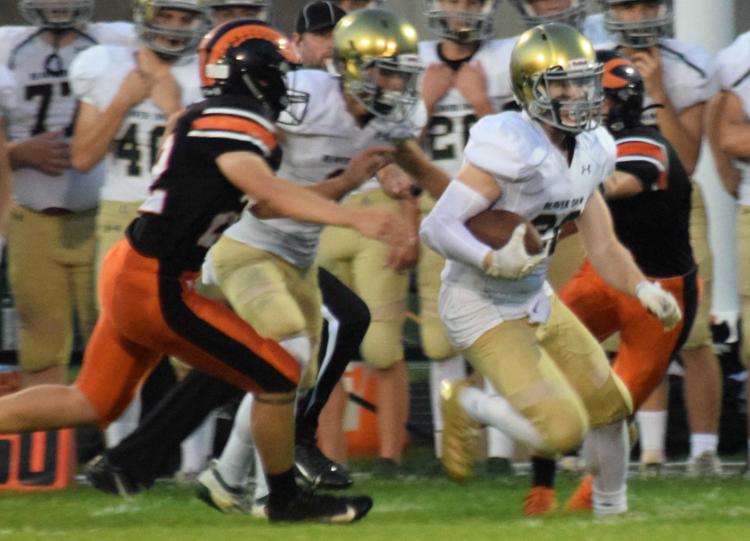 Delnato Sheppard Jr.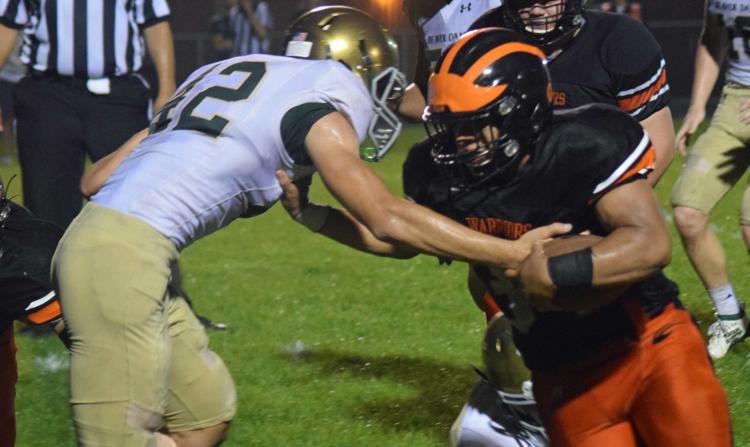 Carter Riesen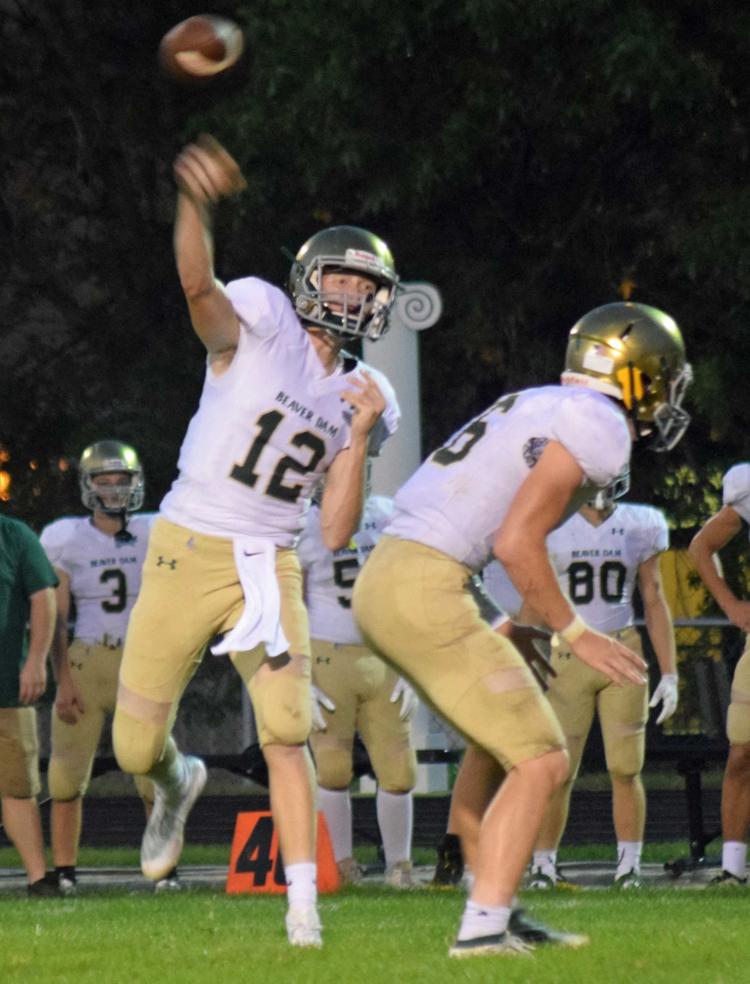 Colton Brandsma
Demetrius Grueneberg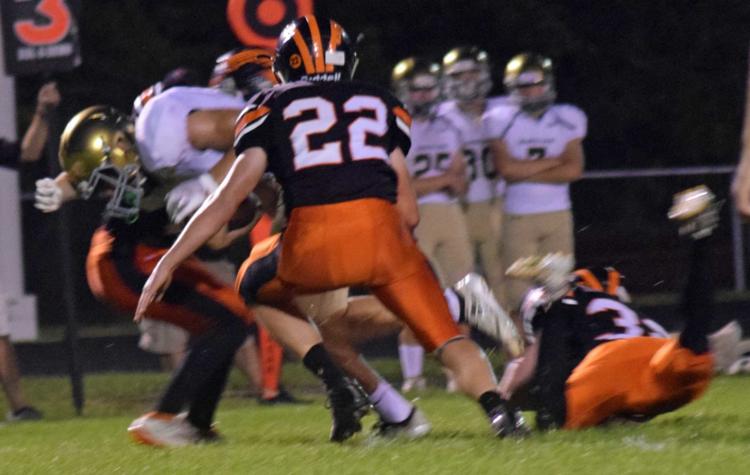 Brett Walker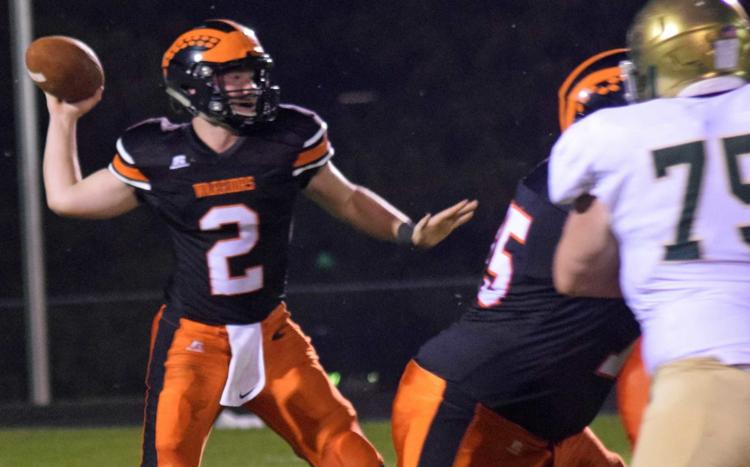 Cole Heinzen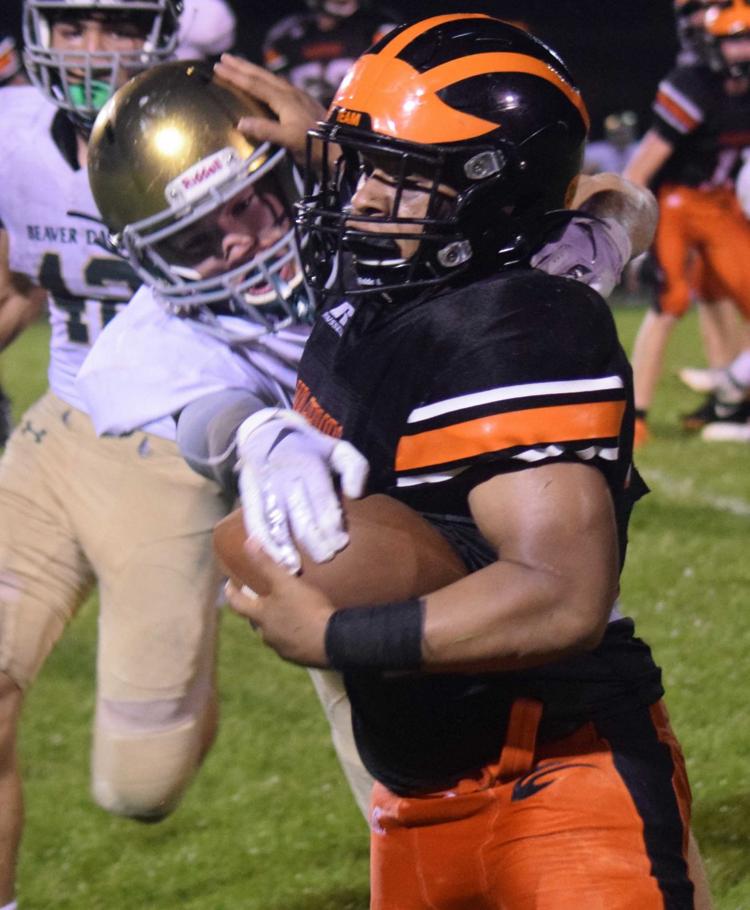 James Brown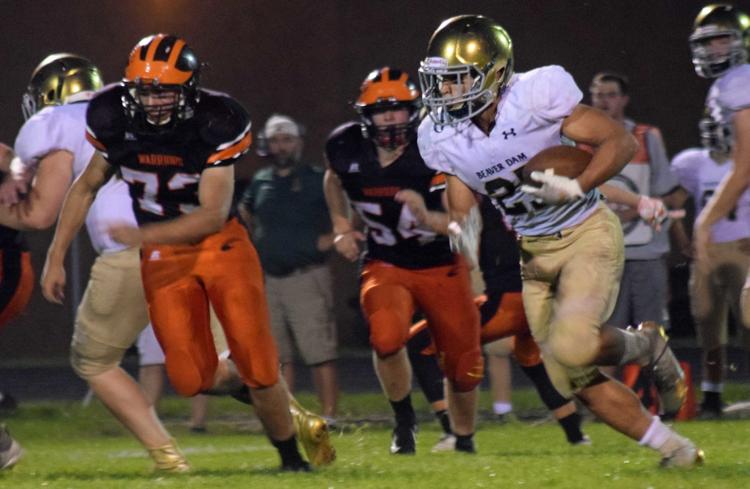 Ryan Schultz, Delnato Sheppard Jr.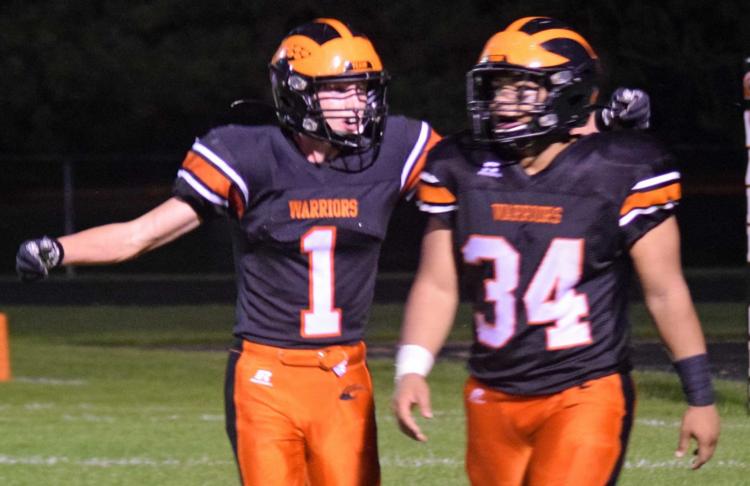 Kailey Walters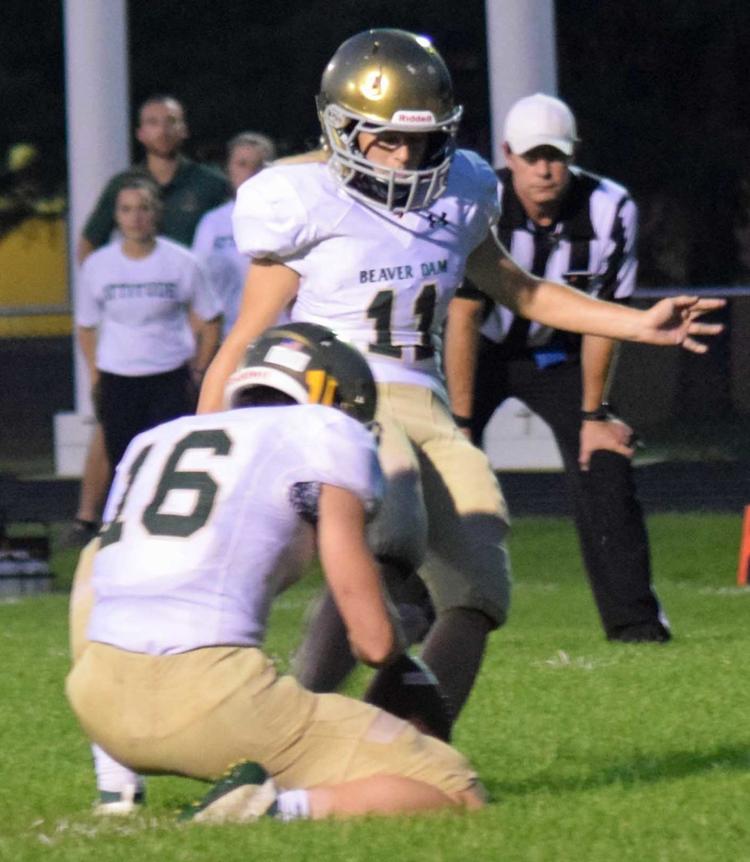 Junior Bazaldua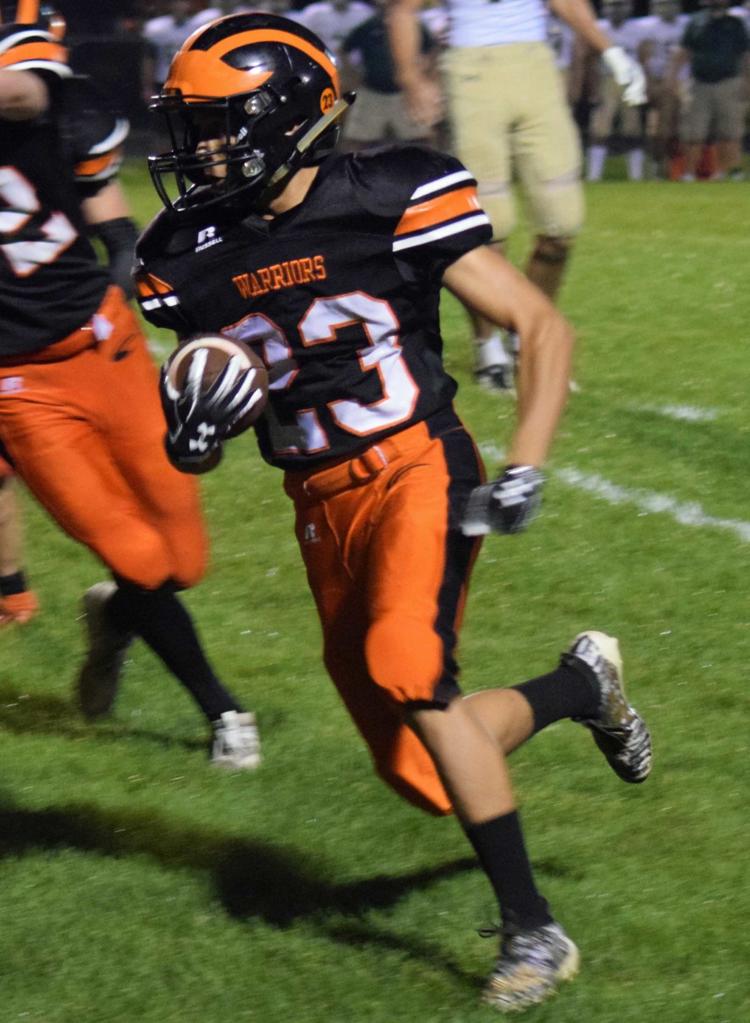 Brian Toth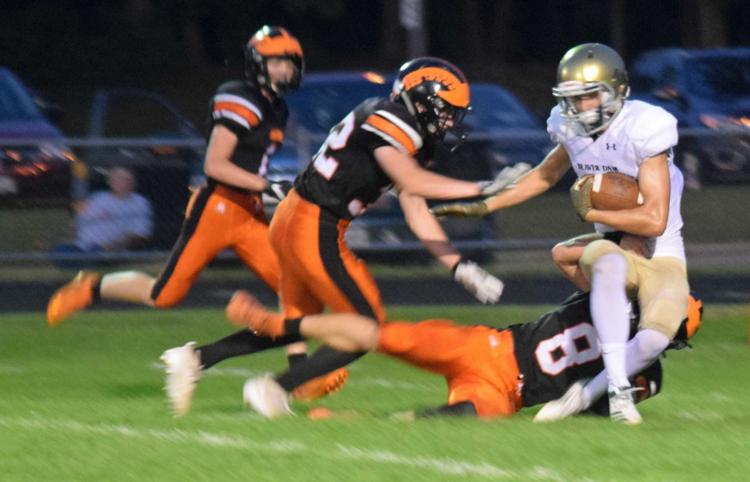 Portage student section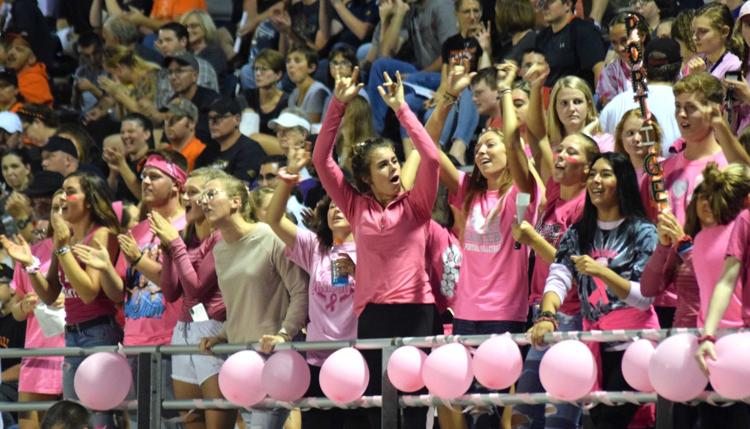 Beaver Dam tackle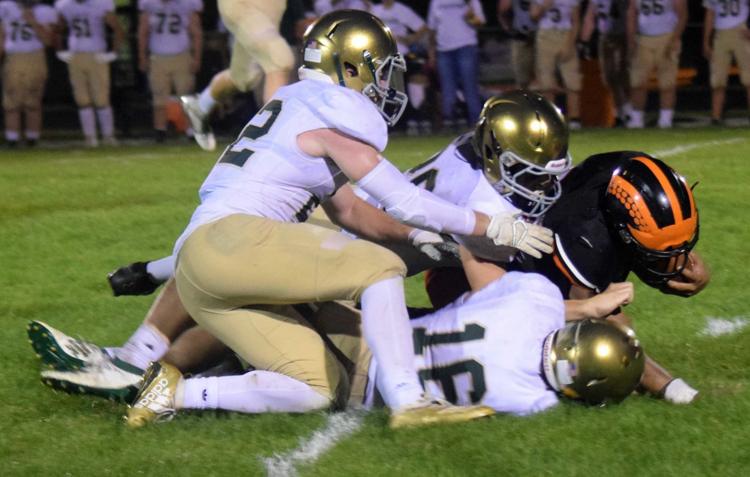 Ethan Bleich, Mason Pate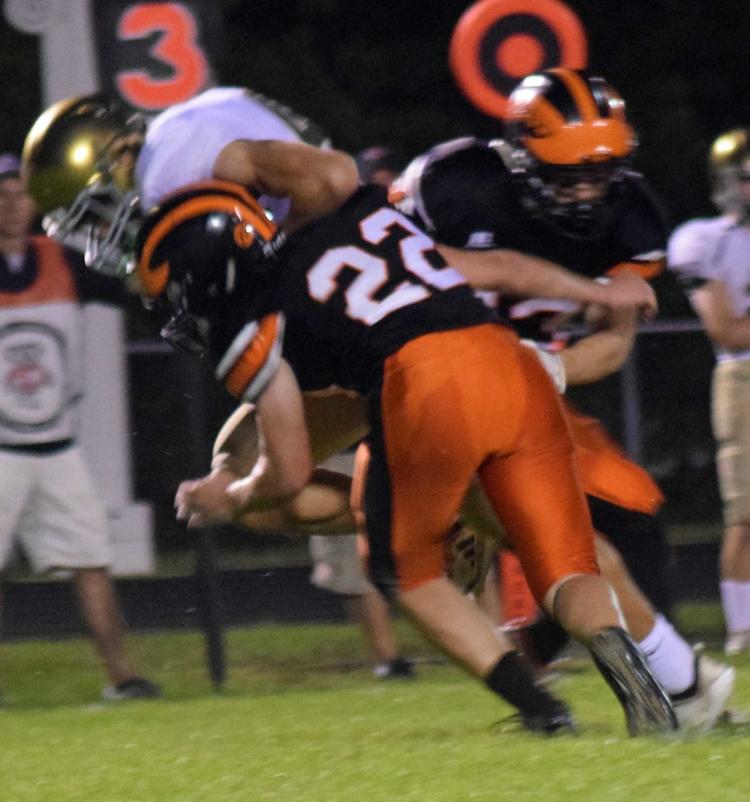 Ian Wendt-Utrie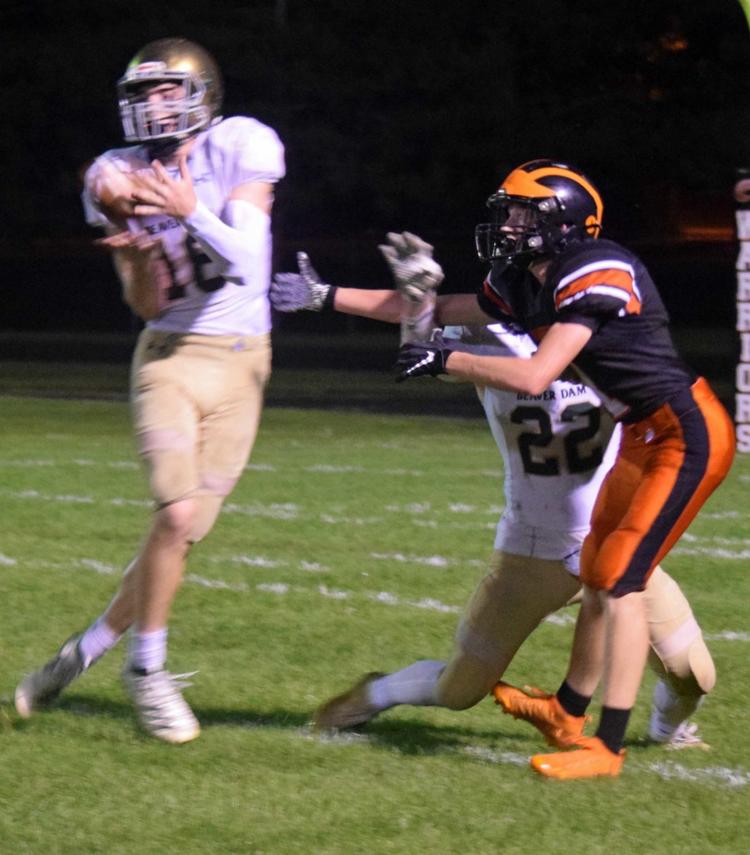 Portage tackle