Offensive giveaways have been a constant nuisance for the Portage girls basketball team this season.
The Warriors again struggled to keep hold of the ball Tuesday night, fading away quickly in a 76-30 loss to Reedsburg in a Badger North Conference game at Portage High School. Senior Katelyn Belleau scored a team-high 10 points for the Warriors, who dropped a fifth straight game to the Beavers.
"Reedsburg was the better team, is the better team, and we've been battling turning the ball over more than 25 times a game. When you do that, you get beat," Portage coach Jessica Howe said. "The other stuff matters too, but you can't be giving the ball away too many times in a game."
Things started to snowball shortly after the opening tip, as Reedsburg (8-3, 4-2 Badger North) came out the immediate aggressor. The Beavers scored the game's first 14 points, including eight from sophomore Trenna Cherney, to seize a quick double-digit lead with 13 minutes, 25 seconds left to play.
Portage (2-11, 1-5) eventually got off the schneid with a layup by Belleau, but Reedsburg promptly answered with 14 more consecutive points, including 11 by sophomore Mahra Wieman, who poured in a game-high 28, for a 28-2 lead at the midway point in the half.
"Our girls were fired up to get back on the court to compete and we pressured in an aggressive way without fouling," Reedsburg coach Mark Simon said. "When you can do that, you can create some turnovers and turn that into offense."
Another Belleau deuce ended the Beavers' run before Portage senior Brianna Brandner added a putback to make it 32-6 with 7 minutes remaining. After a 3-pointer by Reedsburg sophomore Grace Benish, Belleau added another layup and senior Hilary Nelson converted a pair of free throws with just under 4 minutes left to cut the Reedsburg lead to 36-10.
The Warriors never got closer after that however, as the Beavers closed the opening half on another 14-0 run, including three Wieman free throws with no time on the clock for a 50-10 halftime lead. Portage committed 21 turnovers in the first half, thanks in part to the Beavers' pressure and Warriors' own timid play.
"We're looking for girls that can handle pressure, slow down and see the game, and create opportunities for our team," Howe said. "It won't matter what offense we run if we can't have five girls on the floor that can handle that pressure."
"McKenzie (Bestor) and Macie (Wieman) are the leaders of our defense," Mahra Wieman said. "They provide very good pressure and it's just trusting each other and knowing our help defense will be there is key for us."
The Warriors hung with the Beavers over the final 18 minutes as Reedsburg only outscored Portage by six in the second half, but the damage had already been done. The Beavers opened the half on a 20-6 run, capped off by a Benish triple with 12:15 left to play for a 70-16 lead.
The Warriors closed strong however, outscoring Reedsburg 14-6 as the time ultimately ran out. Along with Mahra Wieman, Benish added 21 points off the bench, including five 3-pointers, and Cherney chipped in 19, while Brandner added seven for Portage.
Mahra Wieman knows that depth is imperative to the team's success and Simon attributes it to the Beavers' willingness to share the ball.
"This is a young group and they're going to be around a long time," Simon said of his group comprised of 10 sophomores and a freshman. "The more they can pull for each other, and not really worry about individual stats and focus on the team, this team can be really good."
As for the Warriors, Howe was pleased with the team's improvement offensively in the second half but knows there's still areas of improvement, most notably in defensive effort after getting outhustled.
"We don't because we don't work hard, we hesitate and think somebody else is going to do it, or in the past we weren't called upon to work that hard on defense," she said. "We're going to continue to work on not getting beat, being strong with the ball and keep pushing forward."
REEDSBURG (fg ft-fta pts) — Mah. Wieman 11 4-5 28, Benish 8 0-0 21, Cherney 8 2-6 19, Dietz 2 0-0 4, Cunningham 1 0-0 3, Olson 0 1-2 1. Totals 30 7-13 76.
PORTAGE — Belleau 4 2-2 10, Brandner 3 1-2 7, Ratz 2 1-1 5, Nelson 1 2-2 4, Garrigan 1 0-0 3, Woodhouse 0 1-2 1. Totals 11 7-9 30.
3-point goals: Re 9 (Benish 5, Mah. Wieman 2, Cherney 1, Cunningham 1), Po 1 (Garrigan 1). Total fouls: Re 16, Po 11.
Mahra Wieman and Hilary Nelson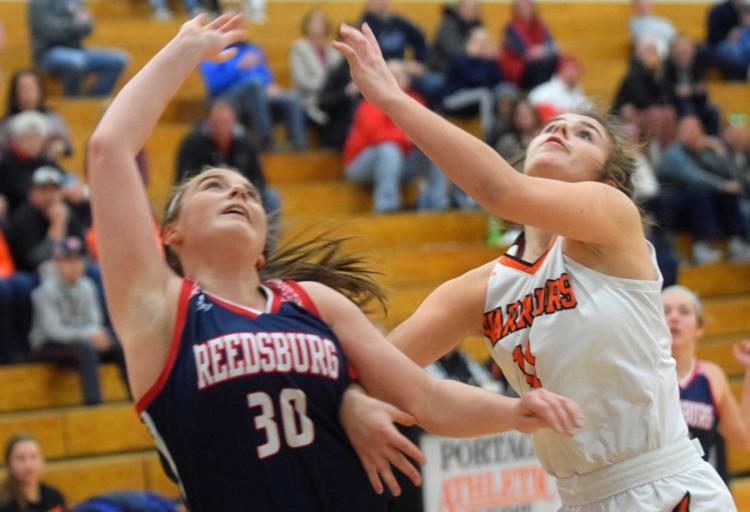 Emma Kreuziger and Macie Wieman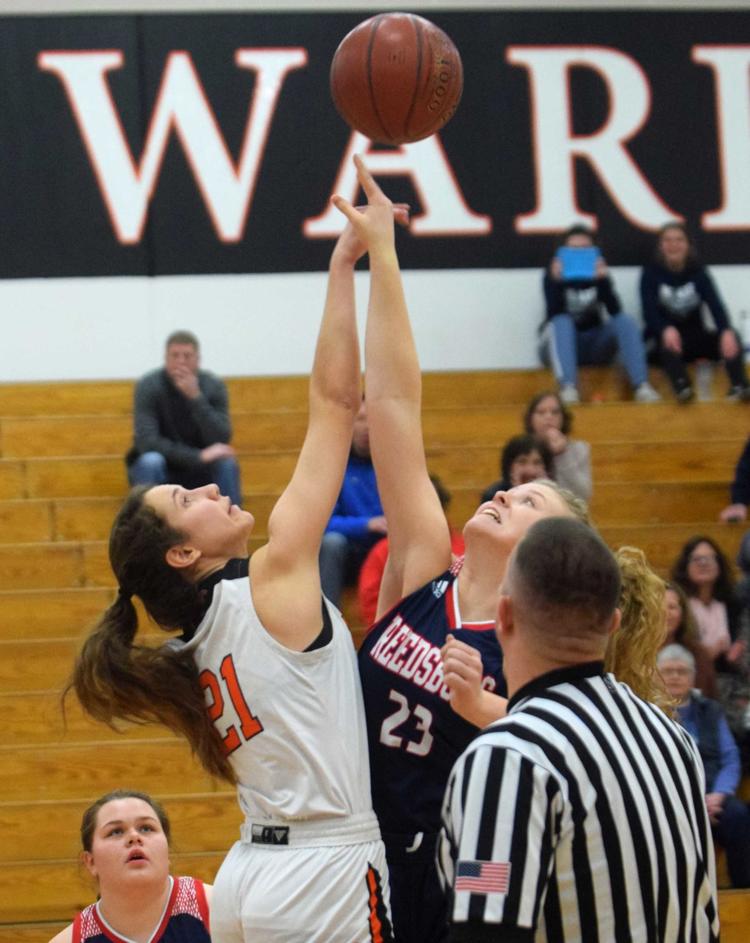 Leena Middleton-Harris and Grace Benish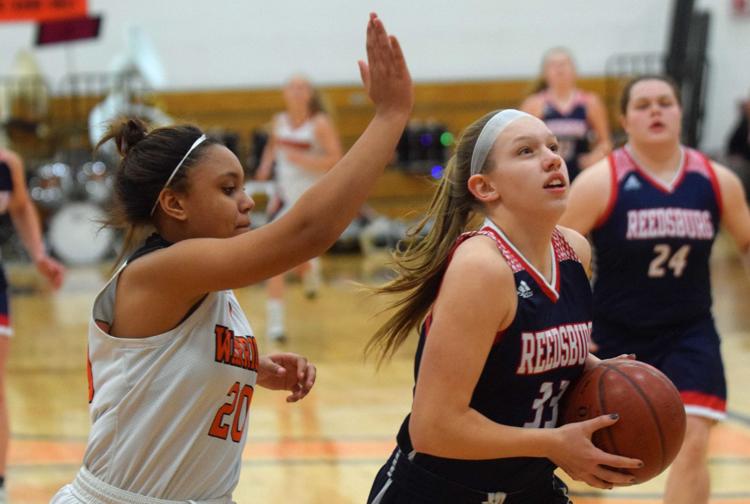 Payton Woodhouse and Melissa Dietz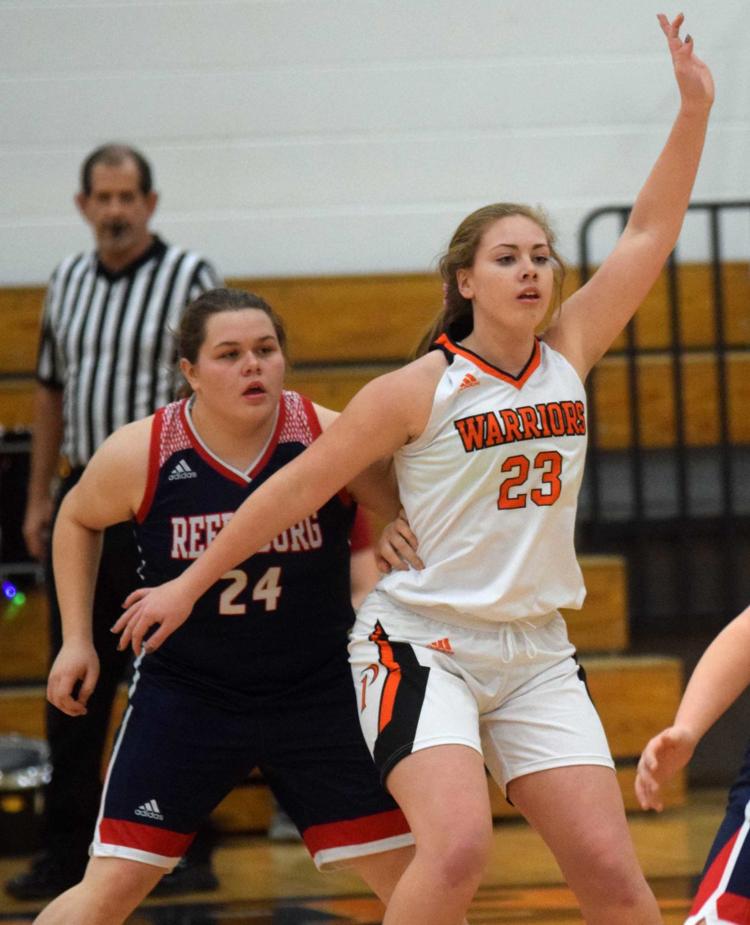 Genna Garrigan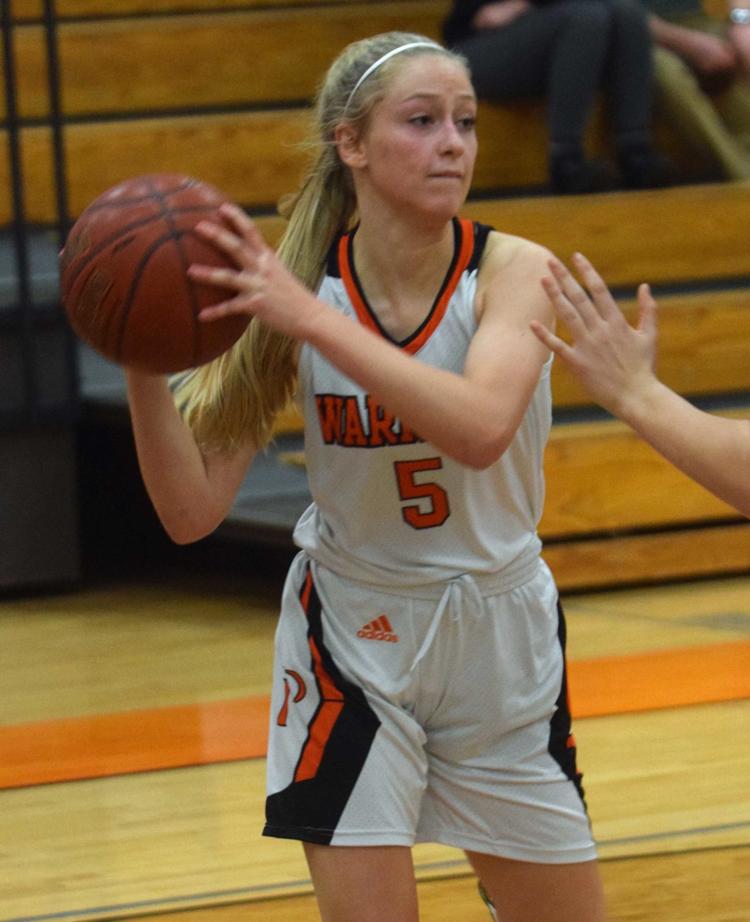 Mahra Wieman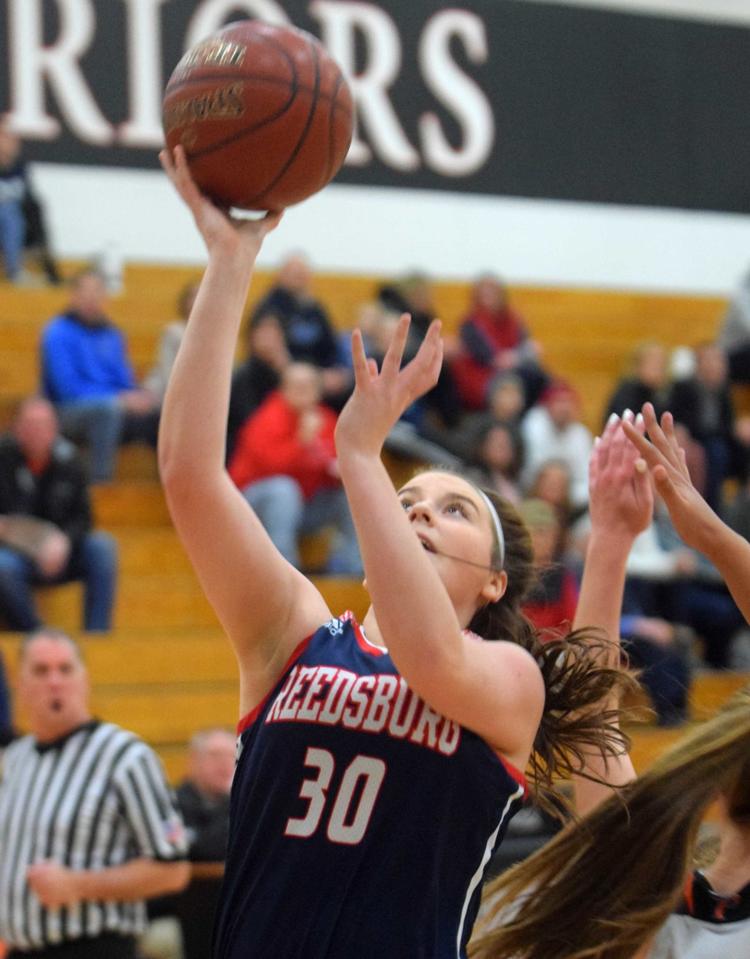 Cameran Ratz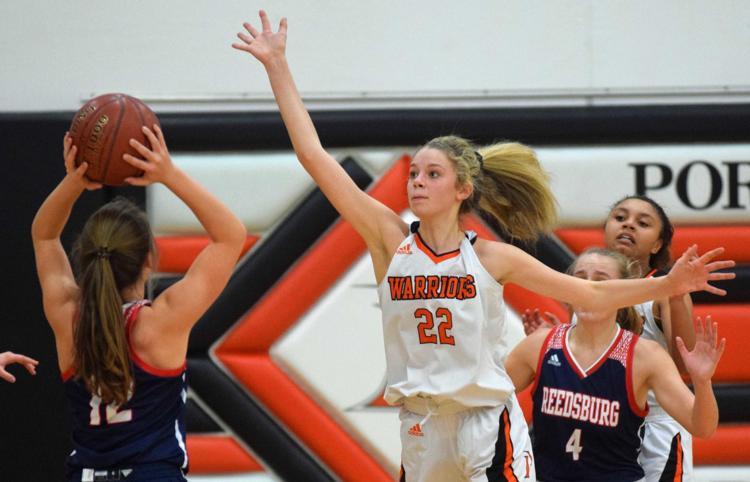 Trenna Cherney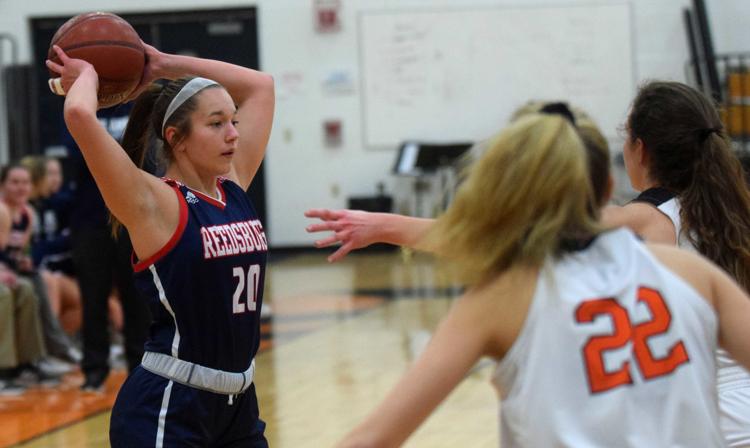 Brianna Brandner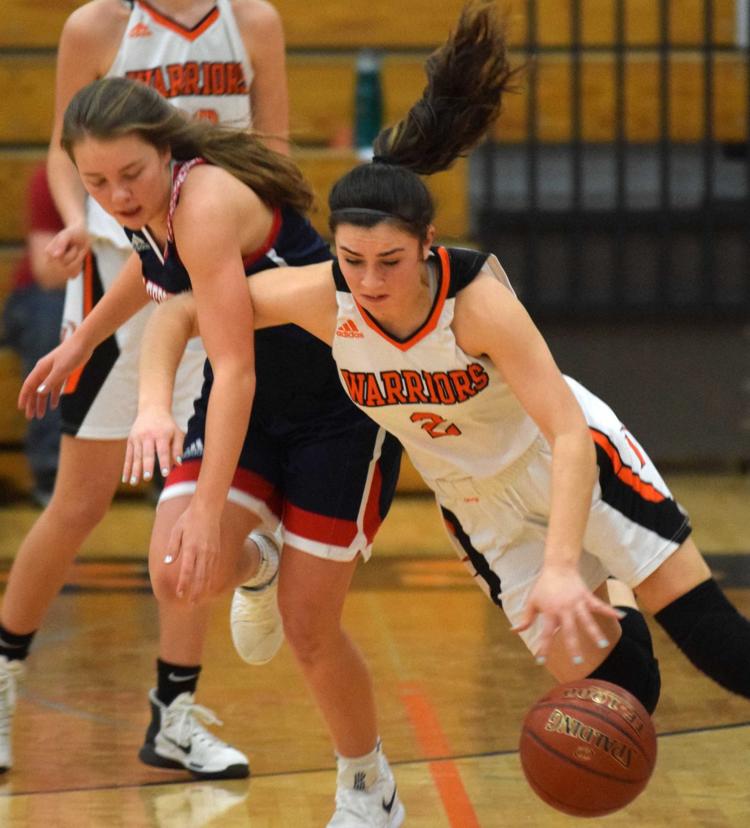 Ava Stieve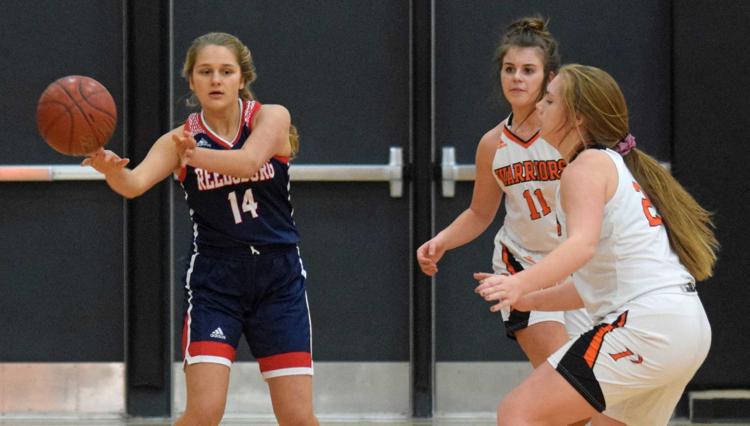 Katelyn Belleau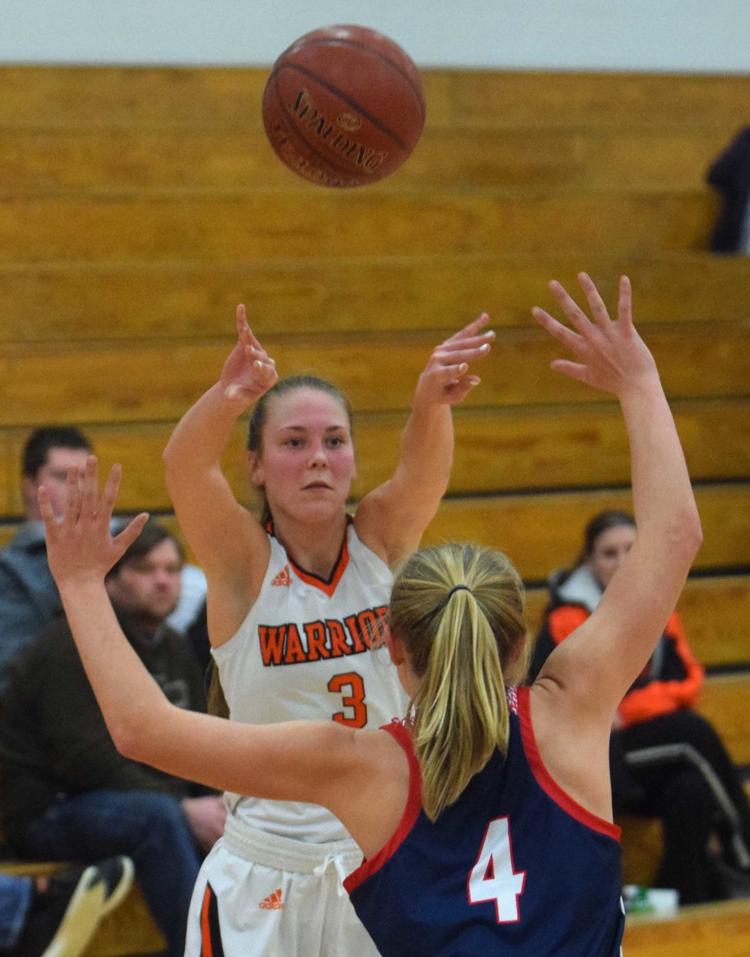 McKenzie Bestor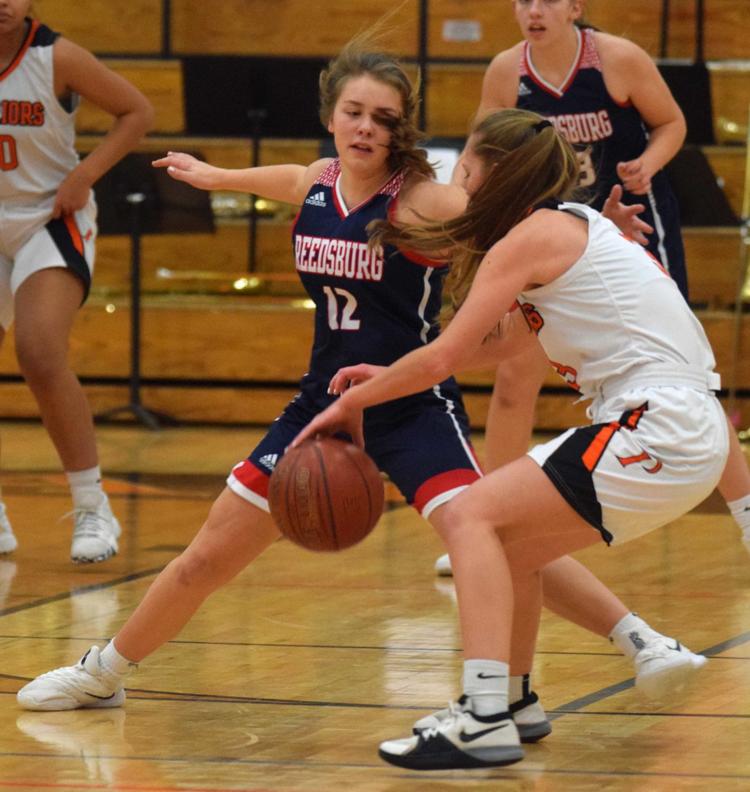 Emma Kreuziger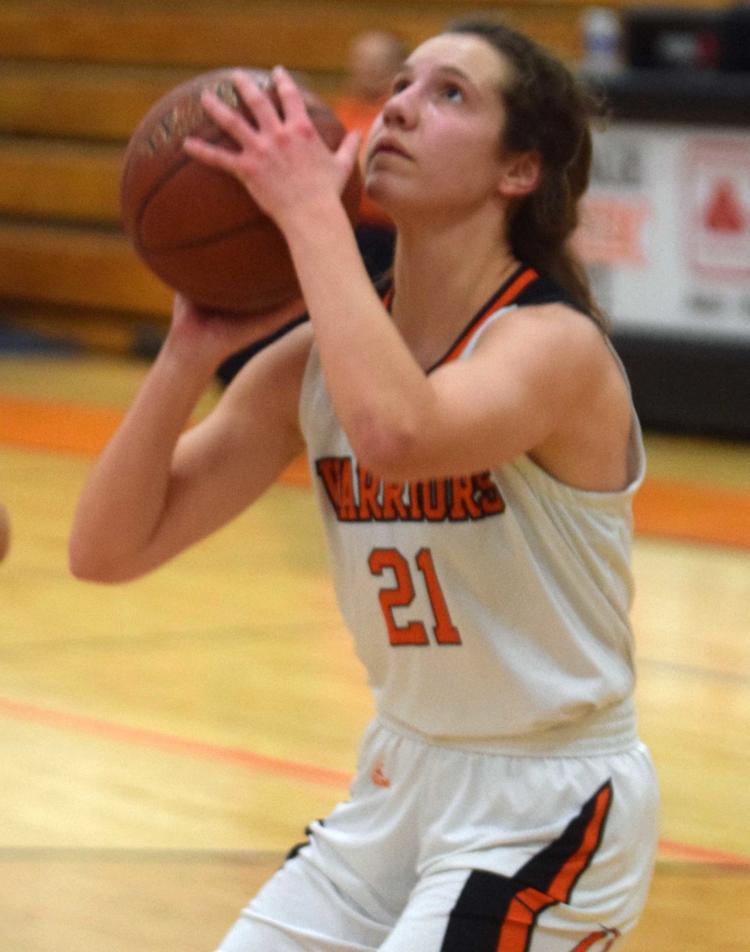 Ruby Olson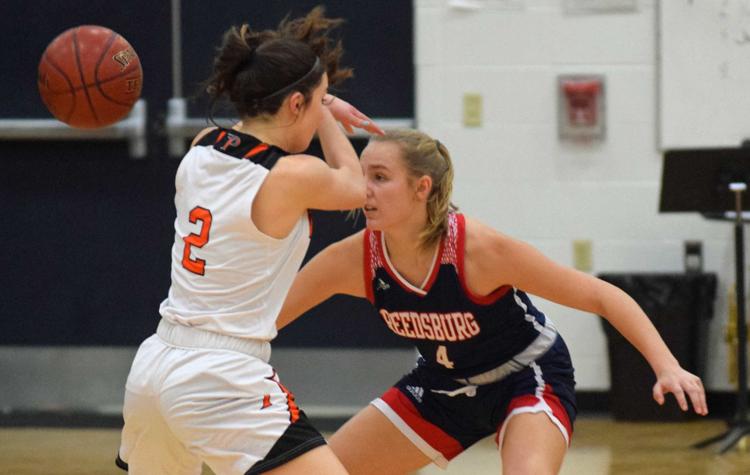 Genna Garrigan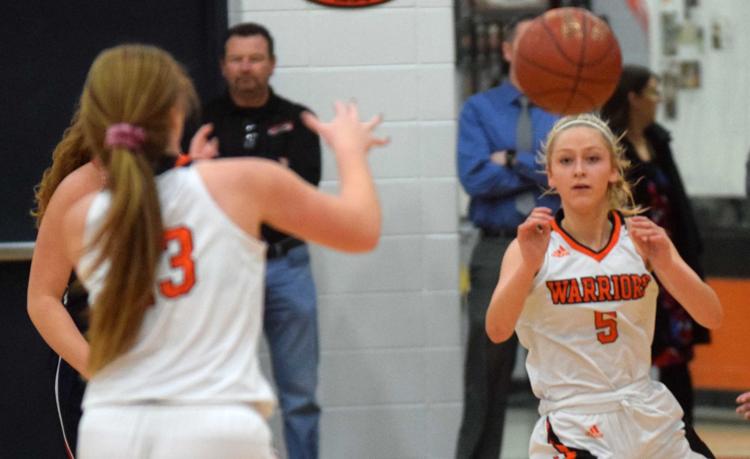 Macie Wieman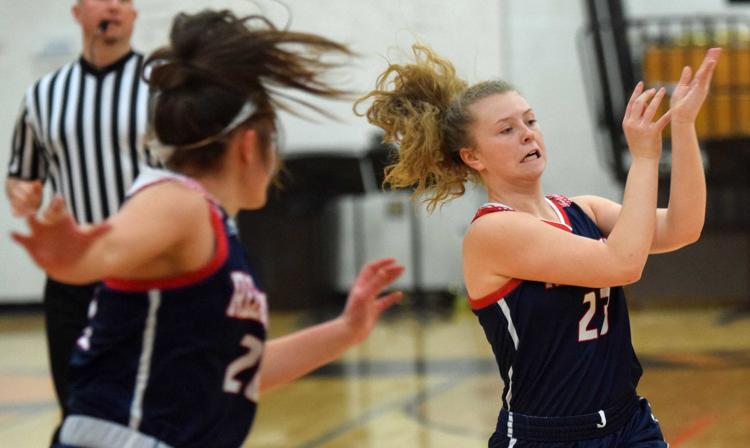 Leena Middleton-Harris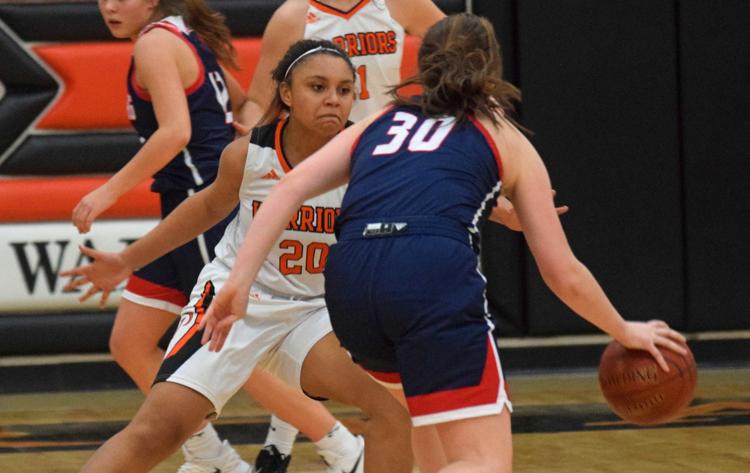 Grace Benish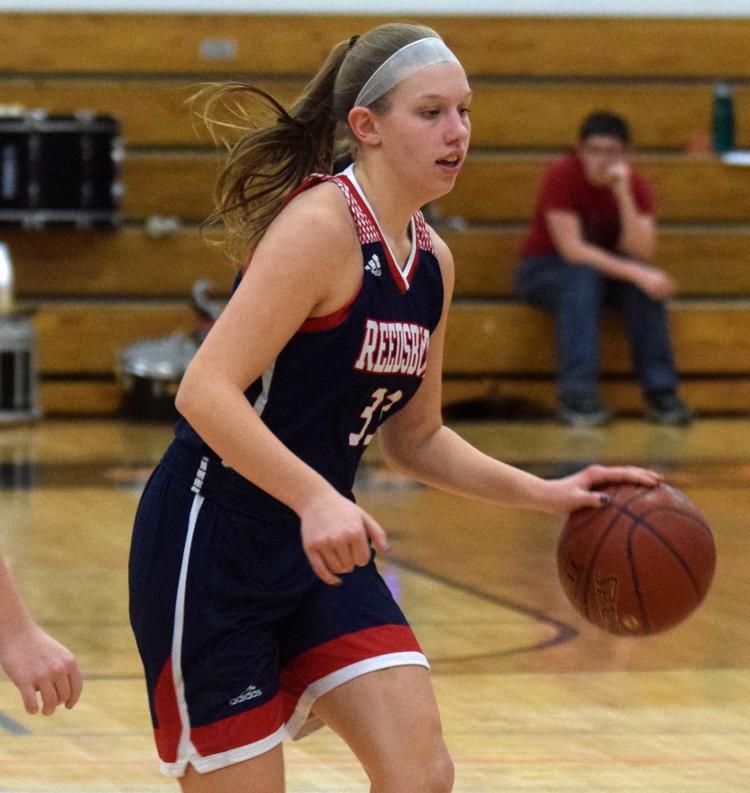 Hilary Nelson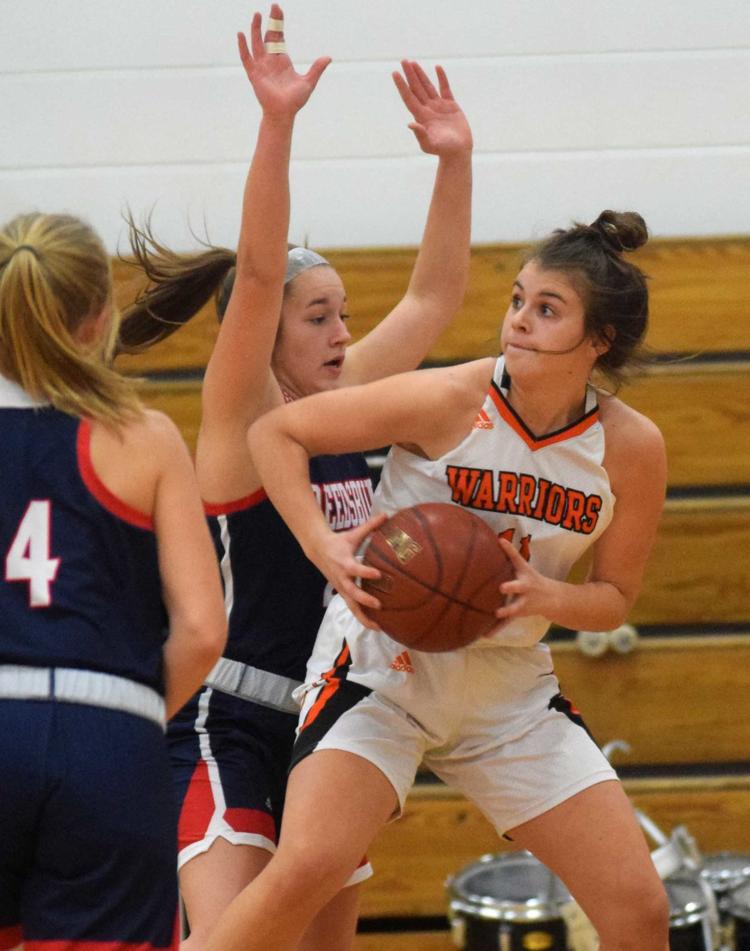 Macie Wieman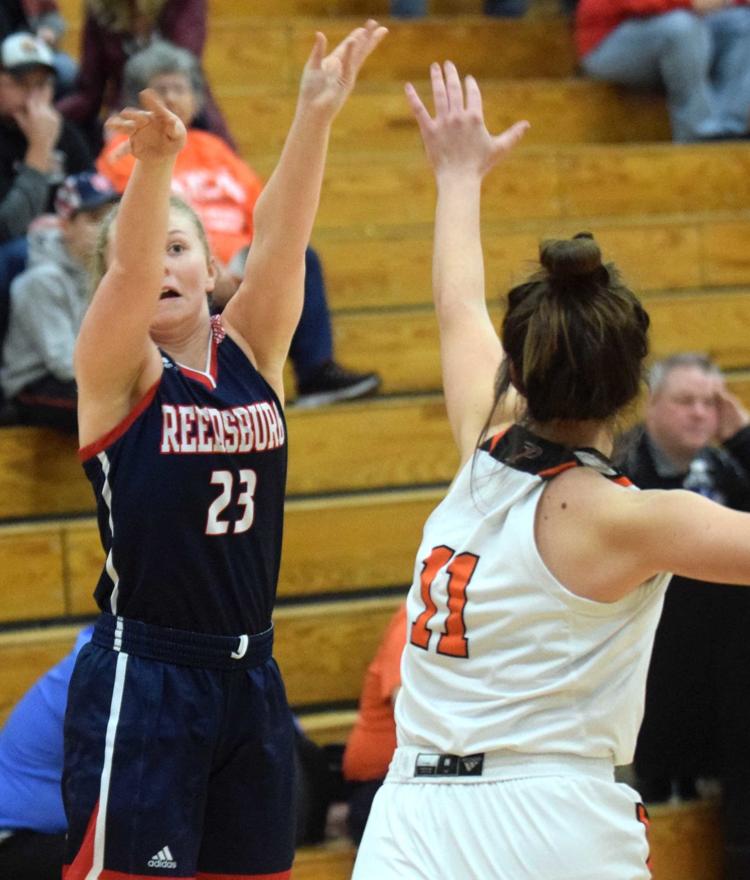 Brianna Brandner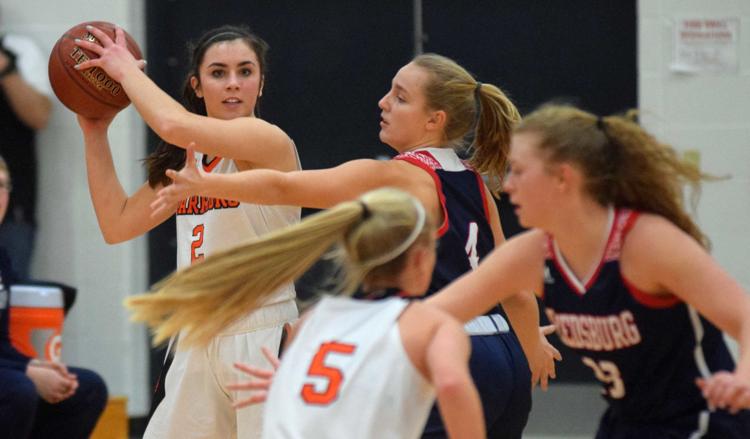 Melissa Dietz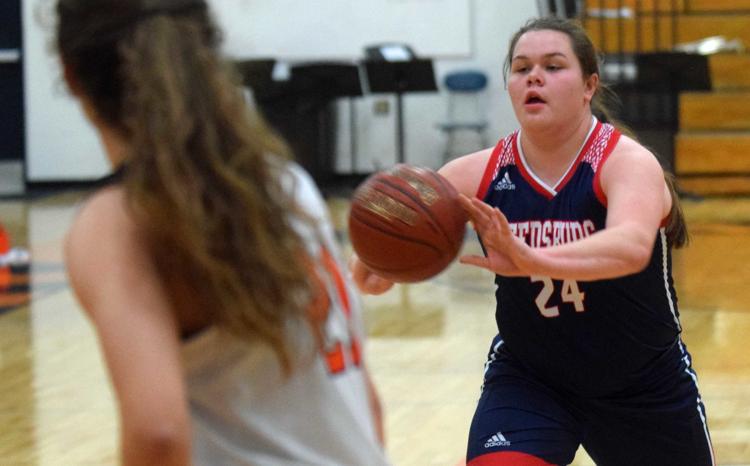 Payton Woodhouse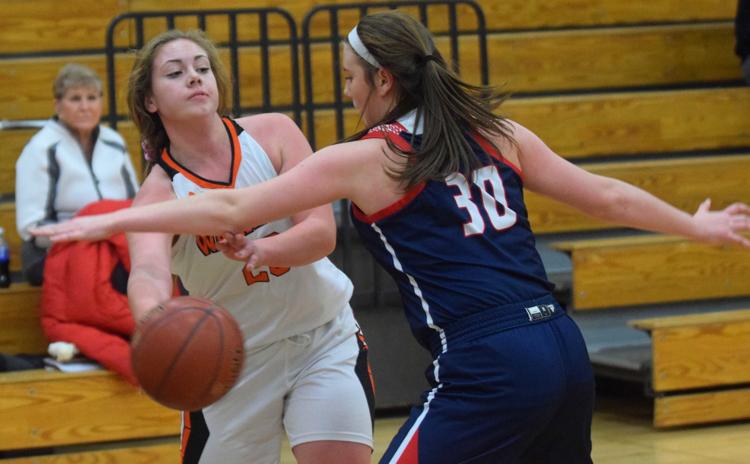 Trenna Cherney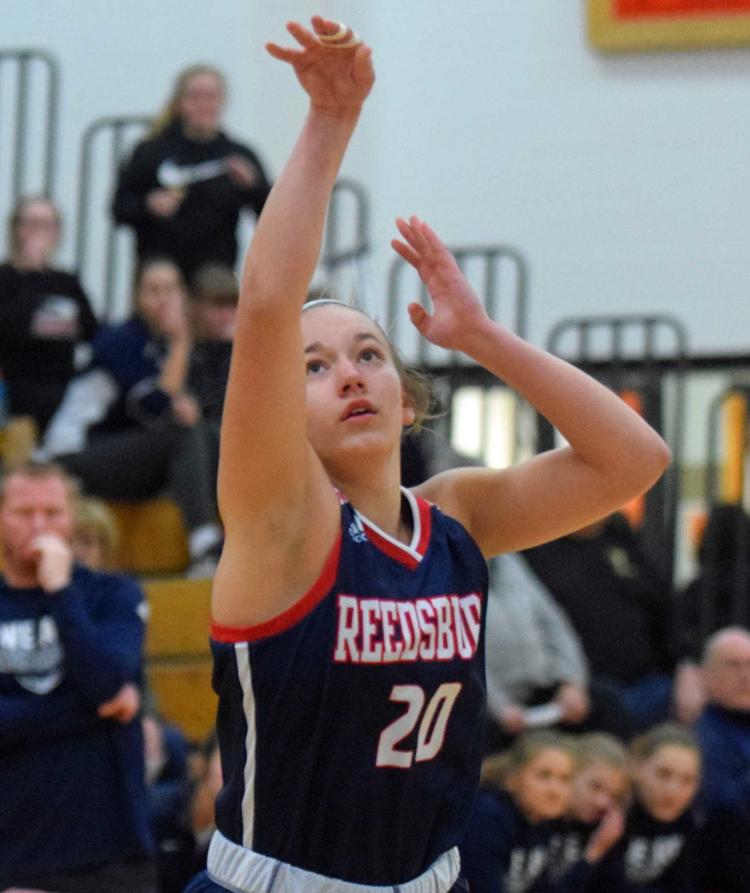 Be the first to know
Get local news delivered to your inbox!