In its Badger North Conference debut season last year, the Beaver Dam prep softball team played a pair of tight, back-and-forth affairs against Portage.
Monday night's game between the two teams was no different as the host Warriors outlasted the Golden Beavers for a 9-8 win in a Badger North game at Kiwanis Field. Junior Payton Woodhouse went 2-for-4, including the game-winning two-run double, as one of four Warriors had multiple hits in the victory.
"We had to battle throughout that whole entire game, defensively and at the plate just making good adjustments," Portage coach Connie Wampler said.
The teams traded punches until ultimately tying at 6 heading to the bottom of the sixth inning, when Portage (4-2, 4-2 Badger North) took the lead for good. After junior Anna Kratz drew a four-pitch walk to open the frame, senior Olivia Limmex finished off an 11-pitch at bat with a double to right field to put runners on second and third with one out for Joia Simonson.
The senior hit a hard shot to Beaver Dam senior shortstop Paige Schumann, who came up firing for home plate and a streaking Kratz. While the throw was on time, Beaver Dam catcher Carley Burchardt was unable to hold on as Kratz scored the go-ahead run.
Following a flyout, junior Katelyn Belleau drew a two-out walk to load the bases for Woodhouse. The right-handed batter snuck a hard shot under diving third baseman Grace Scharfenberg, allowing both Limmex and Simonson to score, pushing the Warriors' advantage to 9-6.
"That's just good focus at the plate and putting the ball in play to make them make a play," Wampler said of the team's two-out hitting, which accounted for four of the team's runs. "I thought the girls have been good at the plate as far as being patient and not panicking with two outs."
With three outs remaining and now facing a three-run hole, the Golden Beavers (2-4, 2-2) battled back in the top of the seventh. Junior Mitty Schwartz and Burchardt, who each had a pair of hits, ripped back-to-back singles to open the inning before senior Haylee Kasuboski singled with one out to load the bases.
Sophomore Haley Allen, who went 3-for-4 with a pair of doubles, kept things going with a two-run single to cut the lead to 9-8. Junior Grace Madeiros followed the Allen single by dropping a bloop shot over the head of Portage freshman Sydni Kratz at third base, but in fear of getting doubled up, Kasuboski wasn't running on the play.
Kratz was able to recover for the forceout at third before snaring a line drive by Beaver Dam senior Paige Schumann for the final out of the game.
"Our bats get going once our energy gets up, and they did a great job coming back. It's been something we've struggled with this year," Beaver Dam coach Abby Schmitt said.
The Beavers answered the call two other times on the night after having its early 1-0 first inning lead evaporate. Portage posted a three-run second inning, including two-out RBI singles by junior Brianna Brandner and Simonson, to take the lead before adding another run in the fourth to go up 4-1.
Portage could have had more in the frame but Beaver Dam turned an inning-ending double play that included Schumann throwing out Brandner at home and Limmex getting tagged out in a rundown. With momentum on their side, the Beavers pushed across three in the top of the fifth, including at two-run single by senior Grace Scharfenberg to tie things at 4.
Portage snatched momentum back in the bottom of the fifth when Belleau belted a two-run home run for a 6-4 lead, but Beaver Dam countered with two runs of its own in the sixth, including an RBI single by Allen, to force another deadlock at 6 before the final fireworks.
Brandner went 3-for-4 while Limmex and Simonson each had a pair of hits for Portage. Kasuboski had three hits for Beaver Dam.
Schmitt praised the Beavers' fight and said that the batting depth "is going to be huge for us because one person doesn't always have to come out and be the star."
Meanwhile, Wampler said the win will be beneficial in the long run, helping the Warriors realize they can't rest on their laurels, especially on defense after committing three errors.
"That's what I think they learn from these games, that you have to do the same things throughout and you can't let up," she said. "It makes them realize they have to play a full seven innings; we have to play good defense, hit and be aggressive, and we just have to do everything."
PORTAGE 9, BEAVER DAM 8
Beaver Dam 100 032 2 — 8 13 1
Portage 030 123 x — 9 10 3
Pitchers (ip-h-er-bb-so) — BD: Garbalagtys (5-8-6-5-1), Schwartz (L; 1-2-2-1-0). P: Edwards (5-6-3-1-3), Simonson (W; 2-7-4-0-1).
Leading Hitters — BD: Allen 3x4, Schwartz 2x3, Burchardt 2x4, Kasuboski 3x4. 2B — Allen 2. P: Simonson 2x3, Brandner 3x4, Limmex 2x3, Woodhouse 2x3. 2B — Limmex, Woodhouse. HR — Belleau.
Olivia Limmex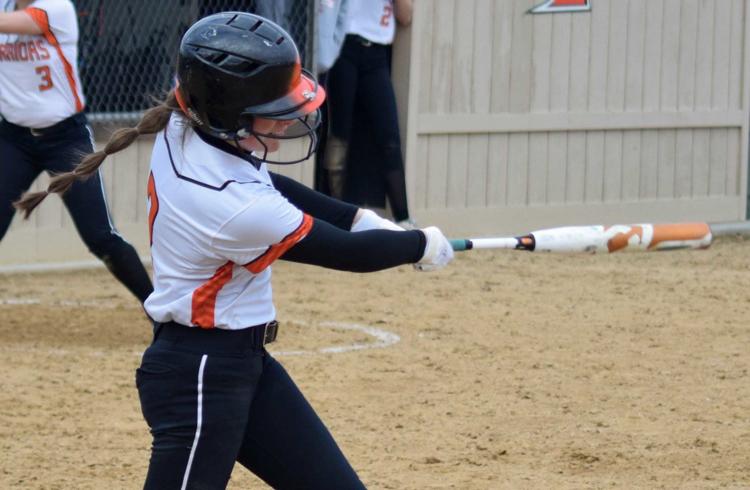 Grace Scharfenberg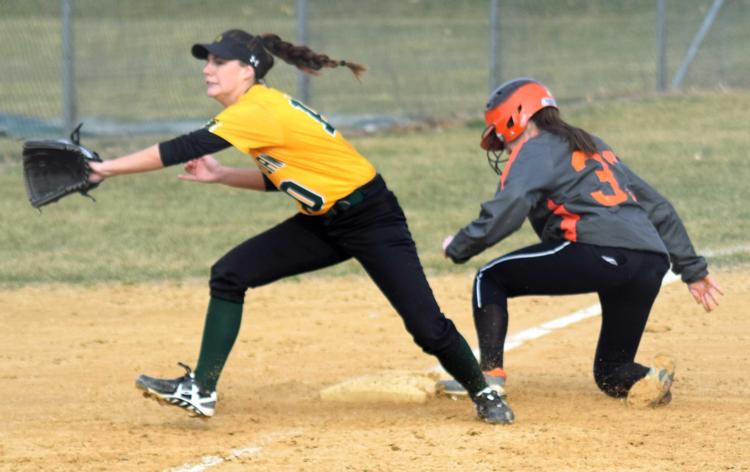 Paige Edwards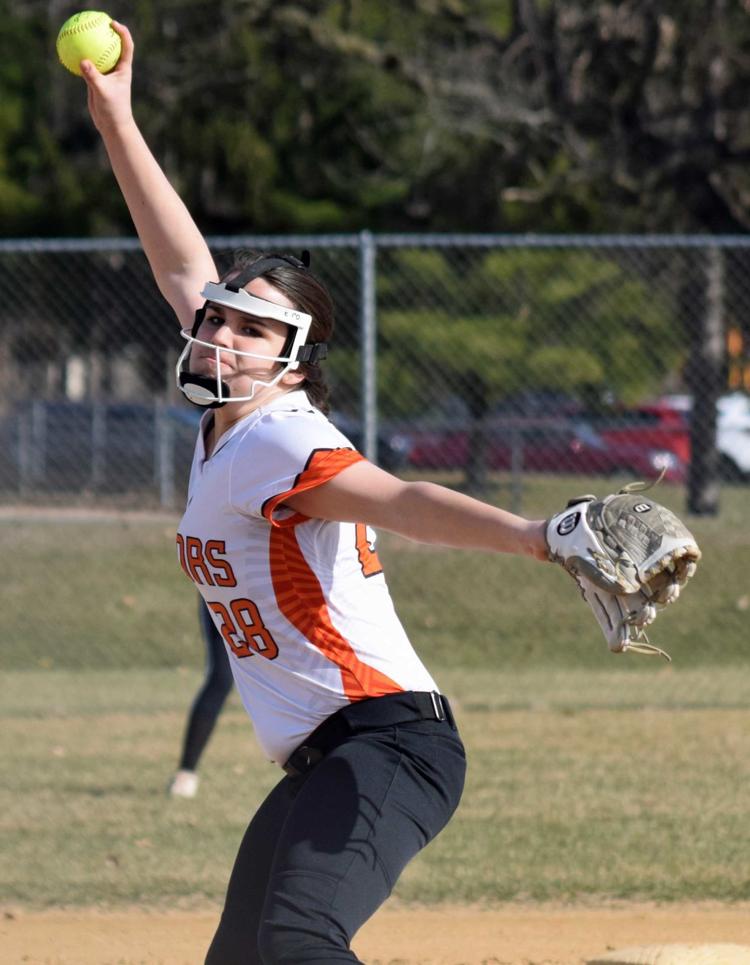 Haylee Kasuboski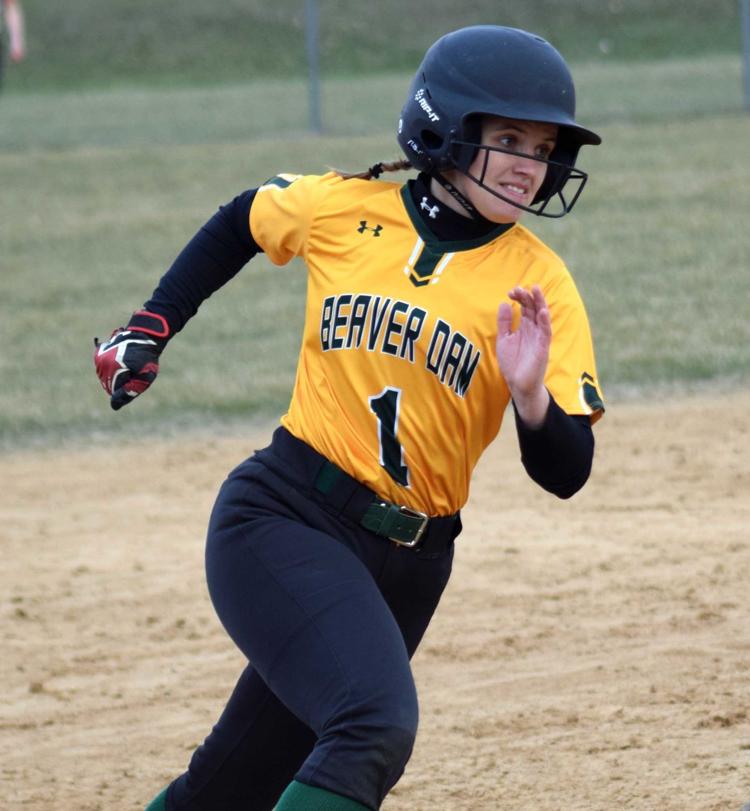 Lauren Pace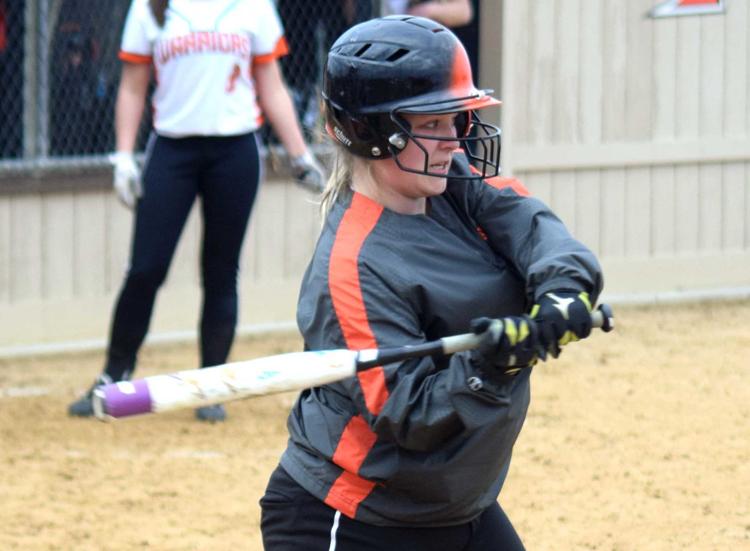 Ashlynn Root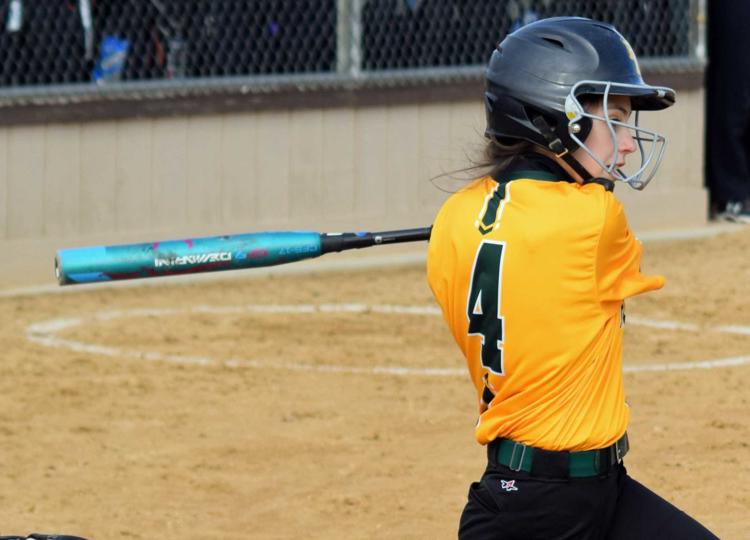 Sydni Kratz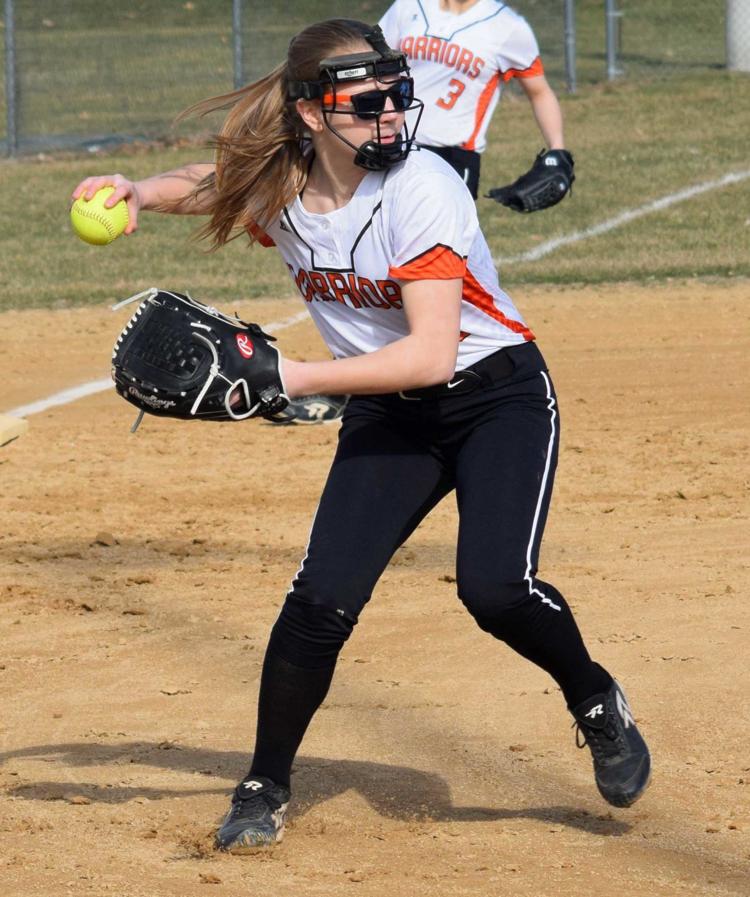 Grace Madeiros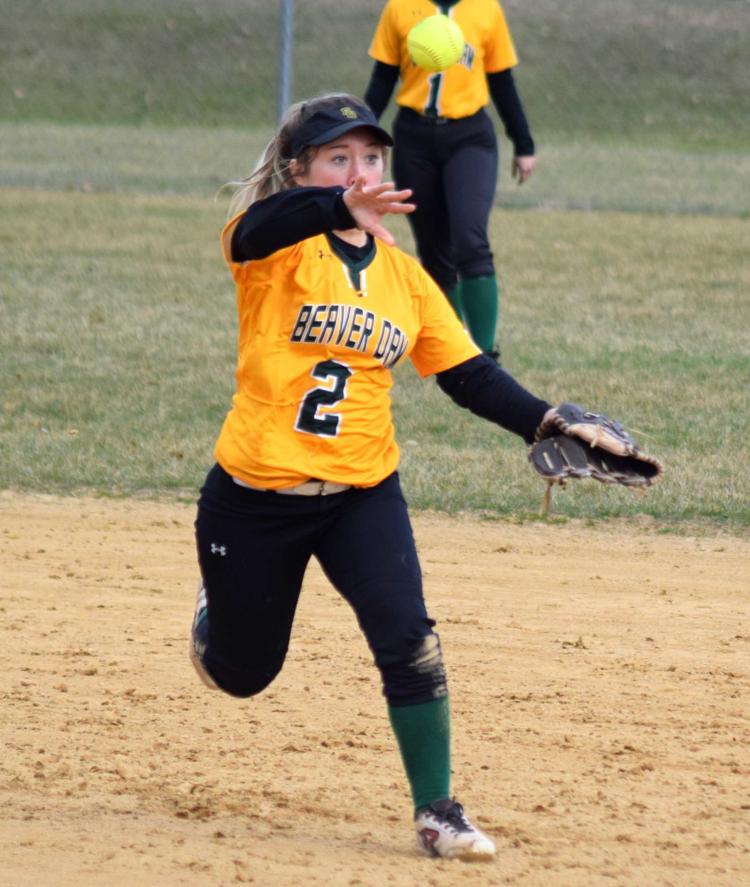 Joia Simonson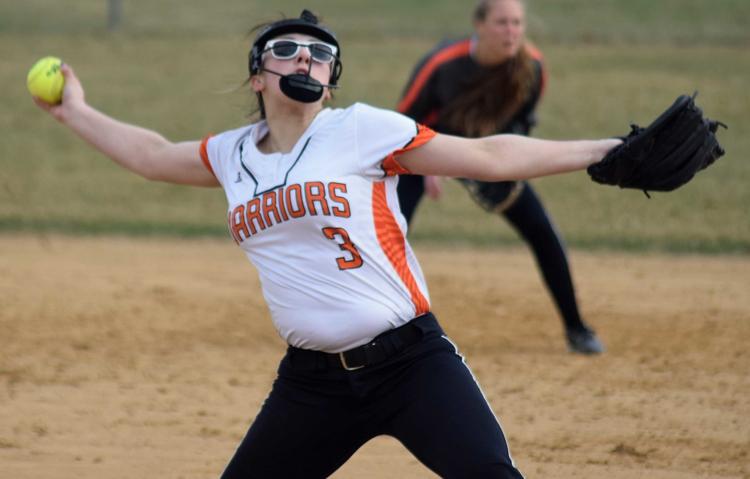 Mitty Schwartz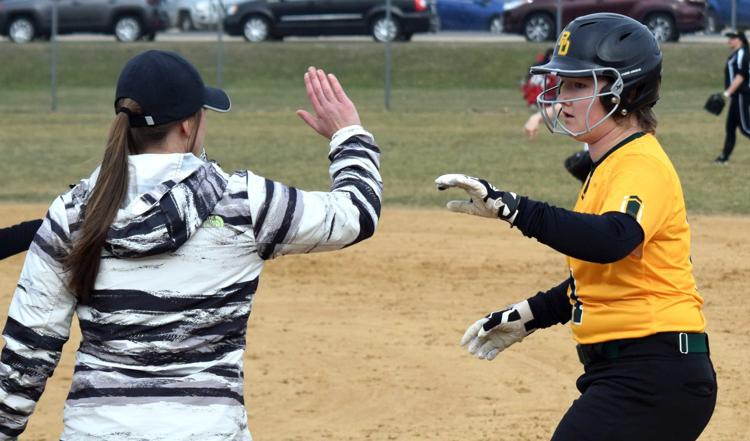 Madison Loomis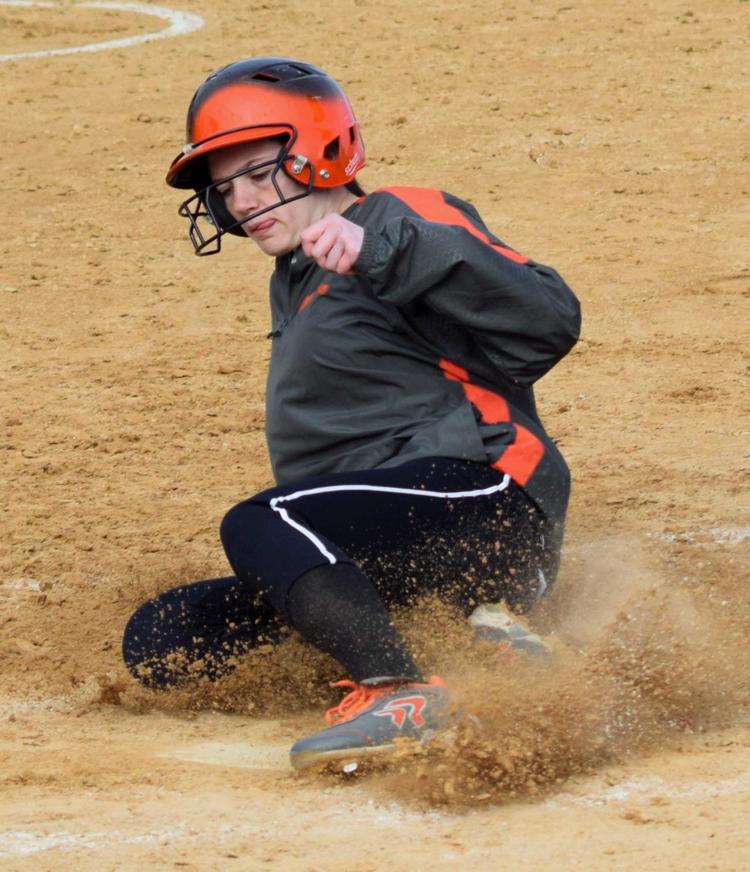 Paige Schumann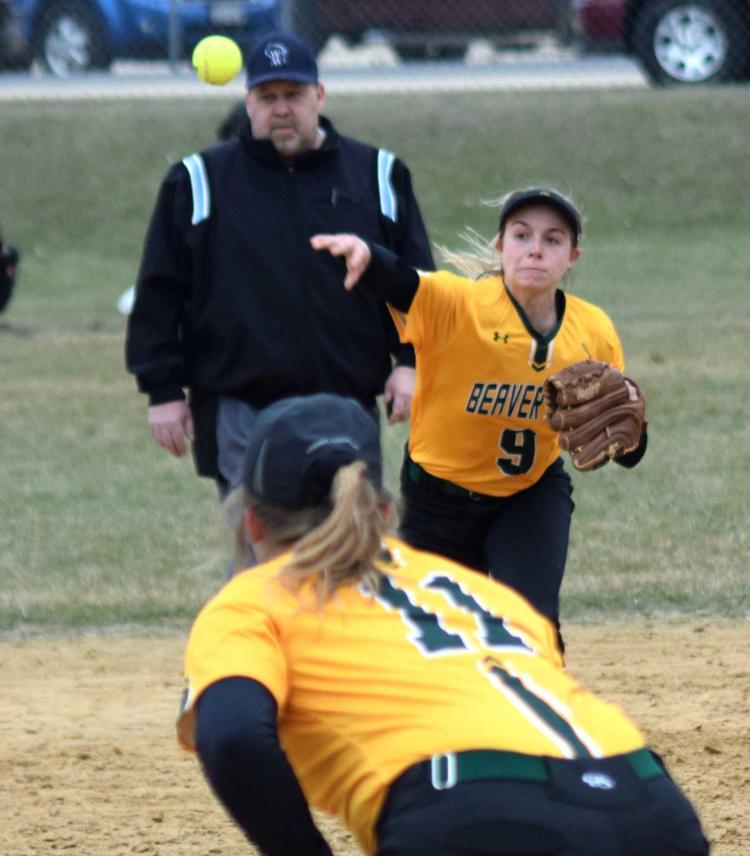 Anna Kratz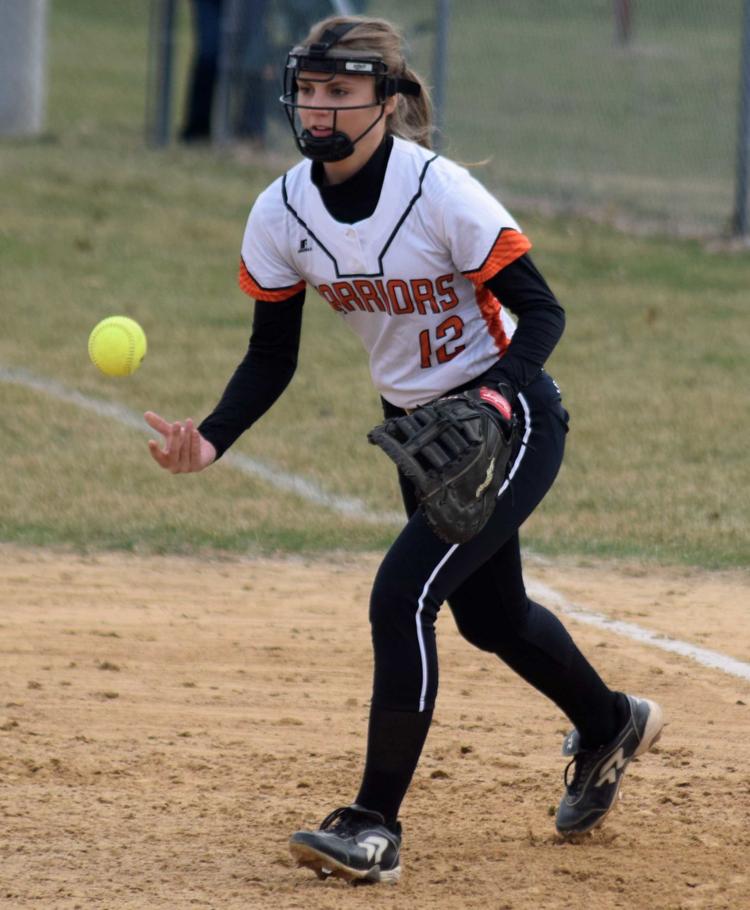 Carley Burchardt
McKenzie Brown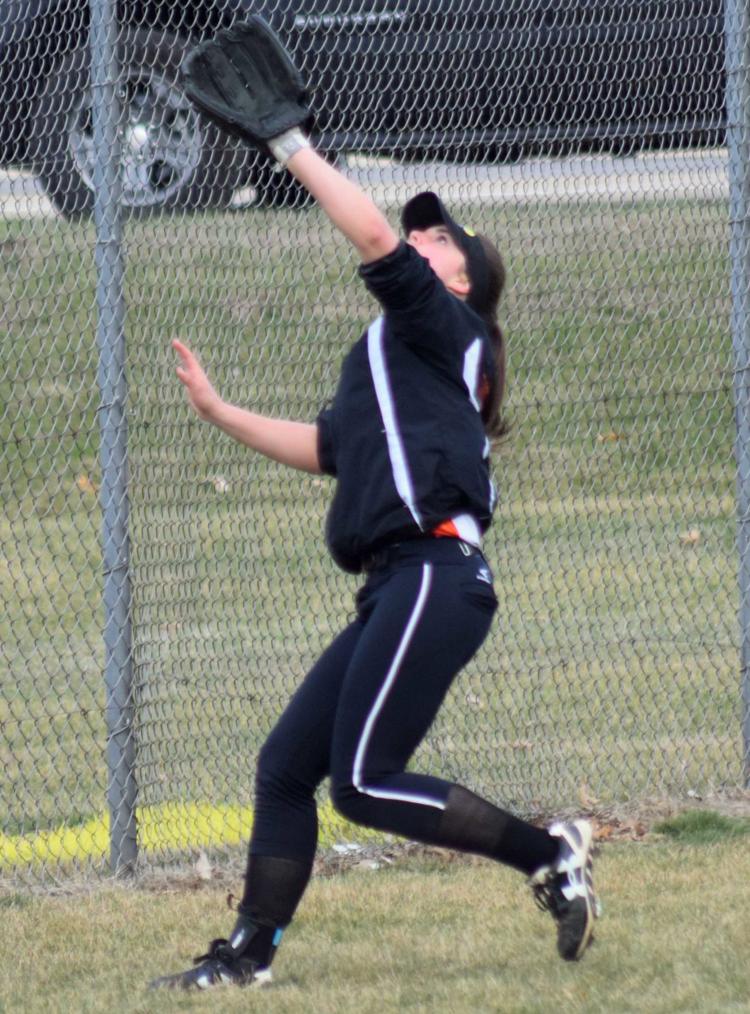 Haley Allen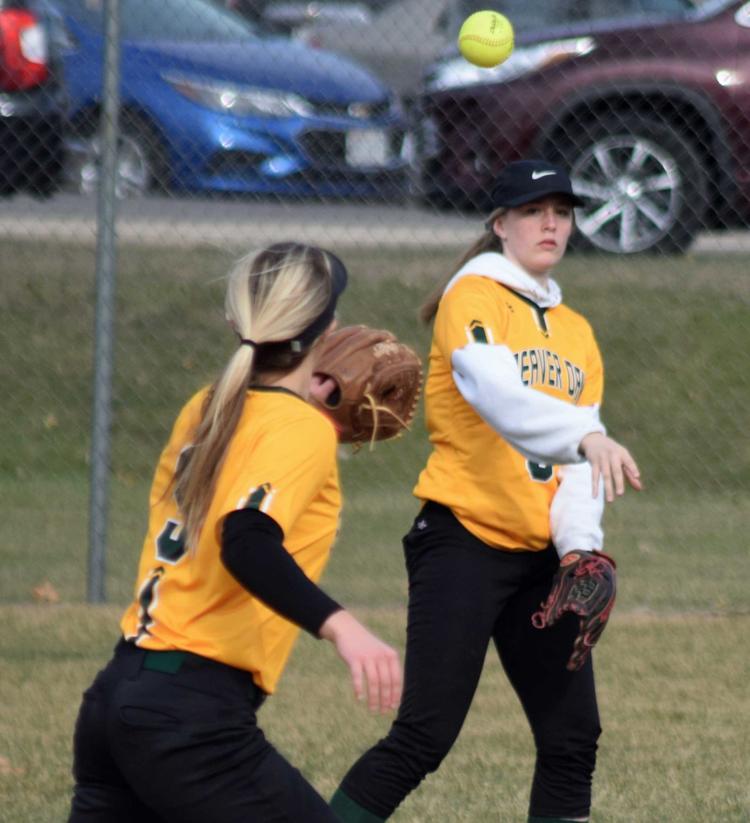 Payton Woodhouse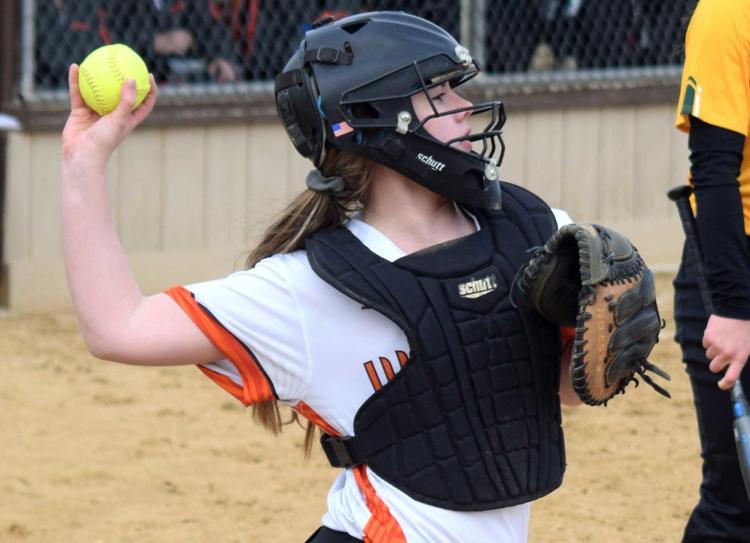 Bre Krenz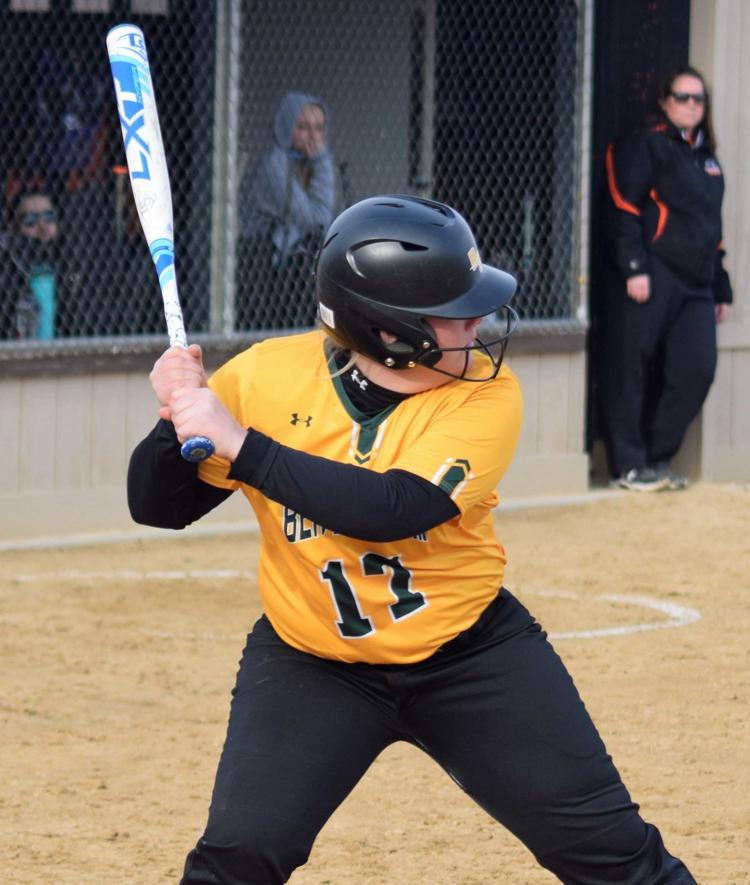 Katelyn Belleau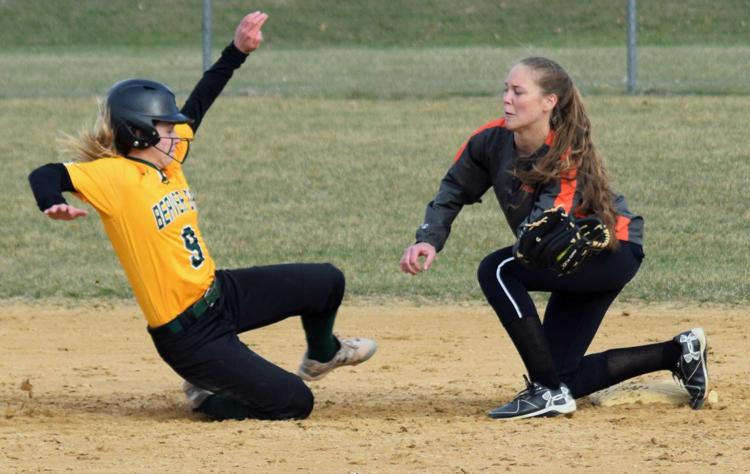 Paige Schumann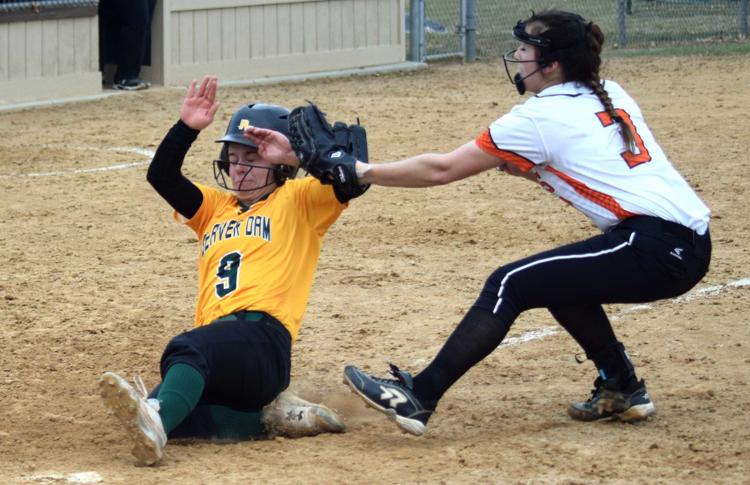 Brianna Brandner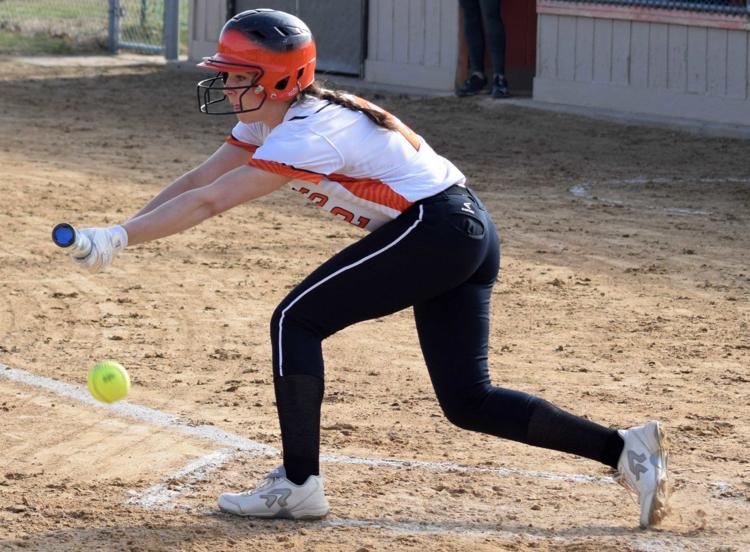 Aby Garbalagtys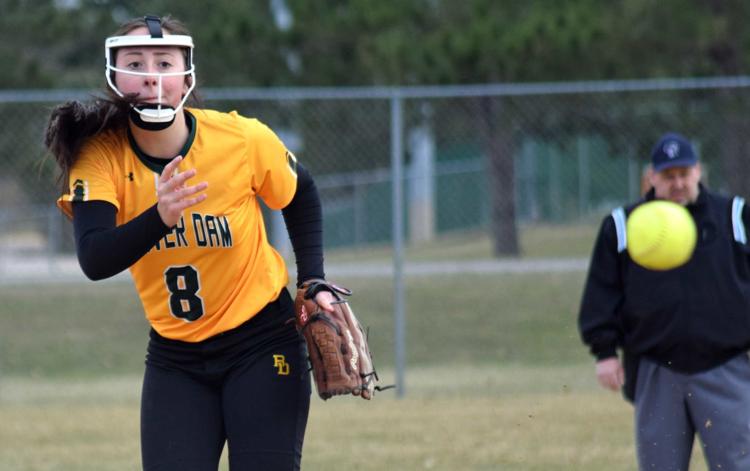 Beaver Dam coach Abby Schmitt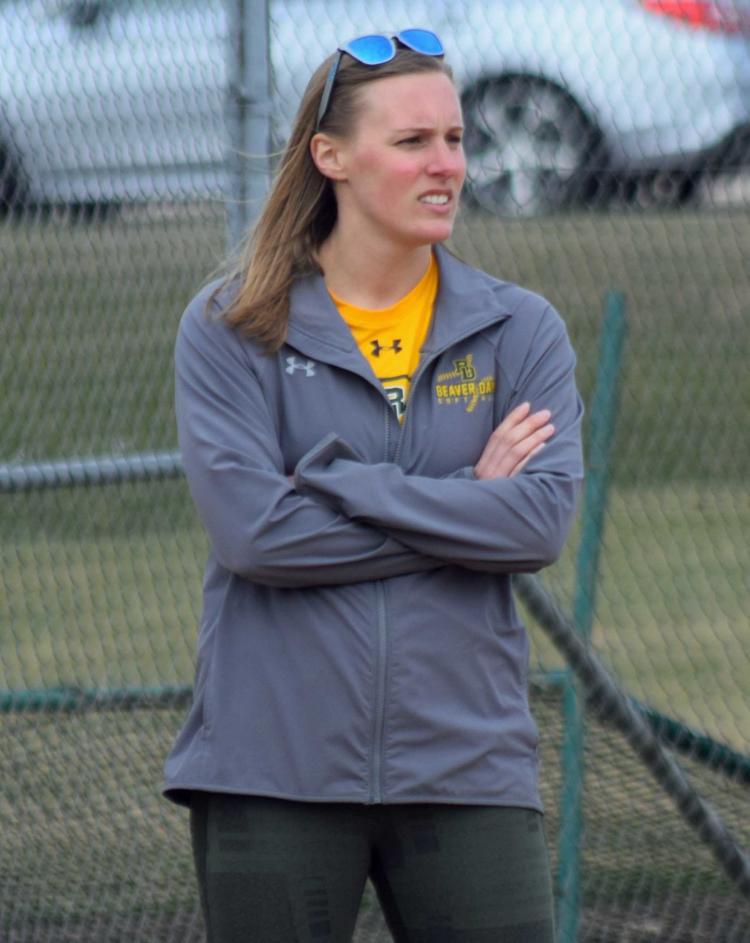 Portage coach Connie Wampler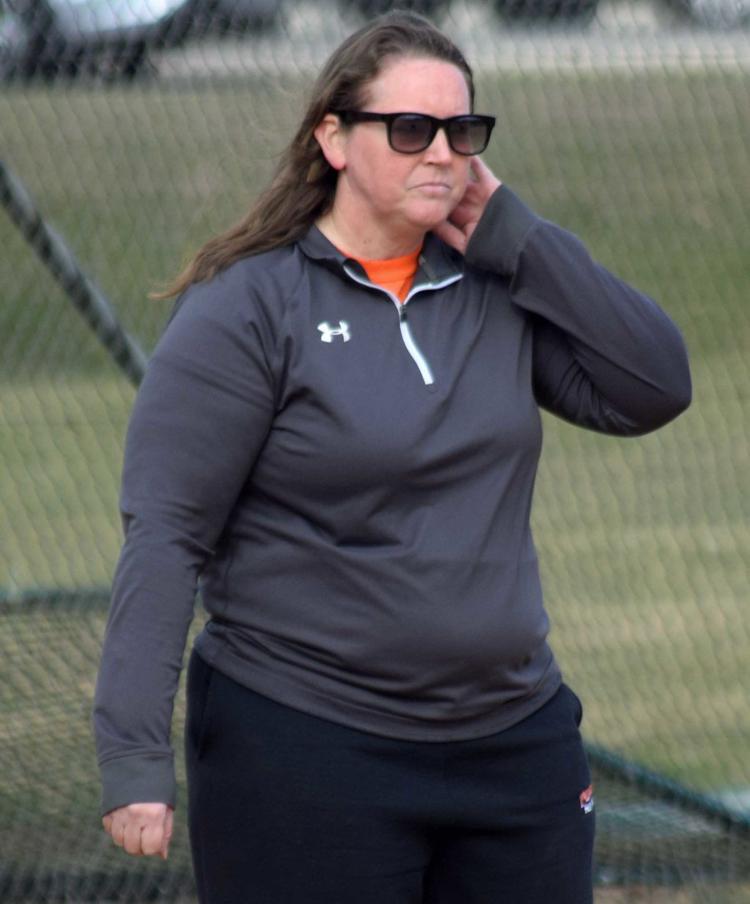 Beaver Dam huddle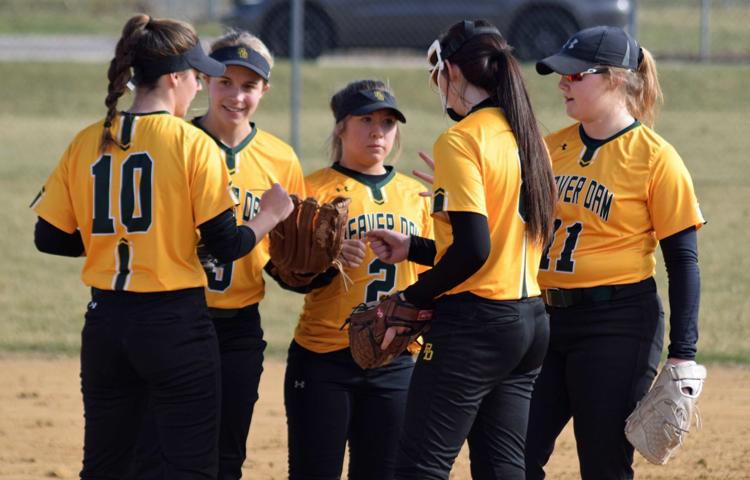 Portage home run