PRAIRIE DU SAC — In dual meets, every point counts and teams need to capitalize on their chances.
The Portage wrestling team was unable to do that Friday night in a 57-10 loss to Sauk Prairie in a Badger North Conference dual meet at Sauk Prairie High School. The Warriors won just three matches and lost the final eight of the night to drop to 2-2 in conference.
"You have to be able to save the extra team point or earn the extra team point and we didn't do a tremendous job of that tonight," Portage coach Shane Haak said. "When you're able to do that, it can put you in the dual towards the end or separate yourself and we didn't do a good job of that."
Portage got off to a good start as it split the first six matches of the night with the Eagles. Freshman Chase Beckett got the Warriors on the board first earning a 7-0 decision at 106 pounds.
Beckett scored a quick takedown in the first period to score a quick 2-0 lead before adding a reversal in the opening seconds of the second period to go up 4-0. From there, he tacked on a takedown midway through the third before being awarded a point for stalling at the final horn to tie the match at 3-3.
Sauk Prairie took the next two matches by pin and forfeit before the Warriors recorded back-to-back wins at 126 and 132. Freshman Seth Williams earned the second win of the night for Portage at 126, holding off Sauk Prairie's Hayden Caygill, 10-5.
Williams took a 4-3 lead in the first period before extending his advantage in the second. After starting down, Williams scored a reversal with 35 seconds left to go up 6-3. Caygill was able to get a reversal of his own in the waning seconds, but it was waved off for an illegal headlock and Williams was given another point to go up 7-3.
With a four-point cushion, Williams worked Caygill to a cradle and added three nearfall points early in the third to take a 10-3 lead before holding on late.
"They've really developed as the year has gone on, too, and their goal is to continue to get better this weekend," Haak said of the freshman pair.
Jessie Tijerina, a junior, rolled his way to a 9-1 major decision win over Sauk Prairie's Adam Nolden. Tijerina built a comfortable 4-1 lead in the first period and went up 5-1 after the second before finishing things off in the third.
Starting on top, Tijerina was able to turn Nolden twice for a pair of nearfall points each time to take a 9-1 lead and finish off the major decision win.
"We look for that from our leaders, especially in team wrestling," Haak said of Tijerina's win and ability to get the extra team point. "That's important and I think it's important for our leaders to be able to lead in that way."
While the three wins cut the Portage deficit to 15-10, the Warriors were kept out of the win column the rest of the way. Sauk Prairie won the final eight matches, including six pins, to seize control.
Aside from the three wins, senior Isiah Miller, sophomore Spencer Andrews and freshman Jovany Angeles battled to decision losses at 285, 145 and 182, respectively, while sophomore John Willis had a hard fought loss at 152.
"I think some of our guys are not going to shy away from anything; they're not going to back down," Haak said. "A lot of guys that I put in the lineup, like Jovany and John, they're going to go out there and it doesn't matter who they wrestle."
Portage is competing in today's DeForest Invite before taking on Waunakee and Reedsburg in a pair of Badger North dual meets. For Haak, the key to rebounding from the loss to the Eagles will be getting back to consistency.
"We want to continue to prepare well and be consistent in our style and the way we want to wrestle," he said. "If we can do that I think we can put ourselves in position to be in some duals."
SAUK PRAIRIE 57, PORTAGE 10
106: Beckett, Po, dec. Uselman, 7-0. 113: Enge, SP, pinned Hibner, 0:33. 126: Williams, Po, dec. Caygill, 10-5. 132: Tijerina, Po, mdec. Nolden, 9-1. 138: Huerth, SP, pinned Arnold, 1:19. 145: Fitzgerald, SP, dec. Andrews, 7-0. 152: Smet, SP, pinned Willis, 3:33. 160: Schaaf, SP, pined Gayton, 2:40. 170: Patterson, SP, pined Bleich, 1:44. 182: Ladd, P, dec. Angeles, 8-2. 195: Hankins, SP, pinned Steines, 0:42. 220: Bierstaker, SP, pinned Stout, 0:42. 285: Warren, SP, dec. Miller, 7-3. 120: Sauk Prairie received forfeit. Matches started at 285.
Jovany Angeles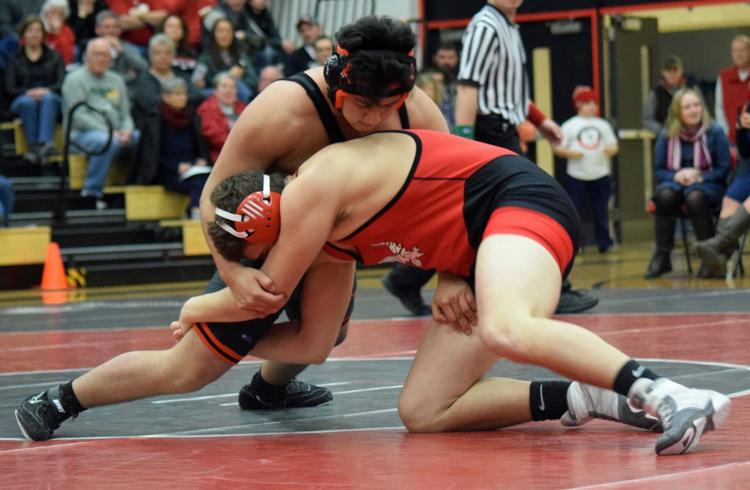 Adam Nolden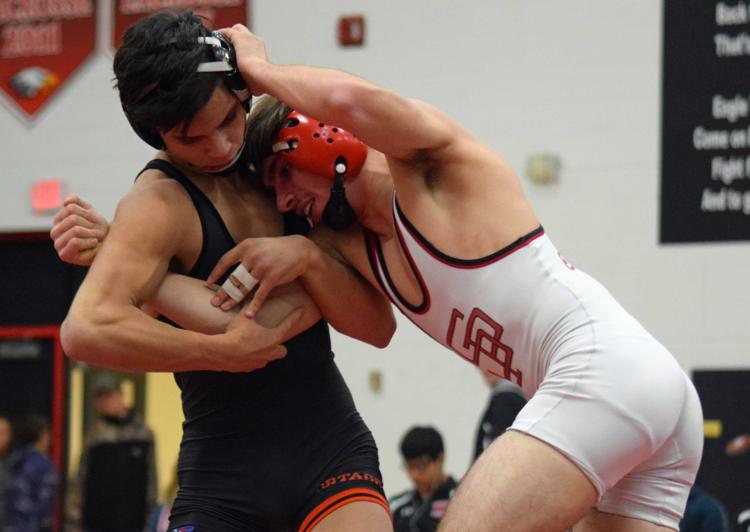 Spencer Andrews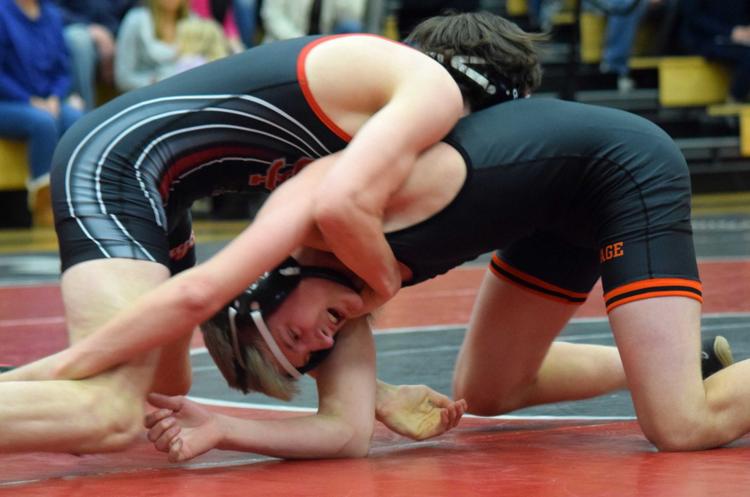 Sawyer Ladd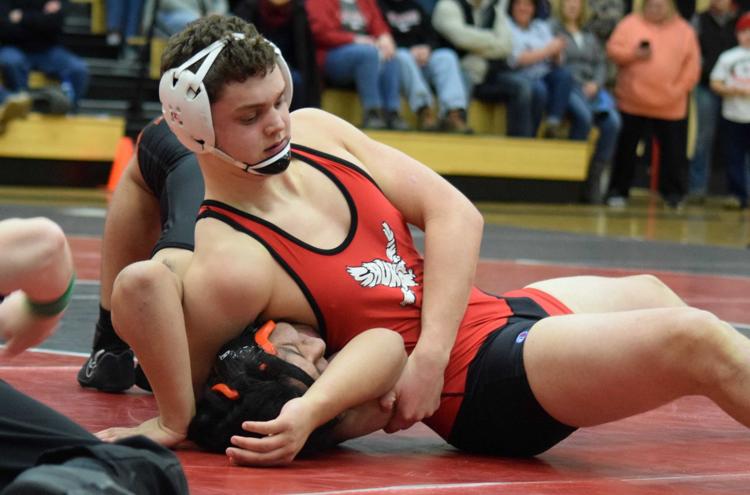 Sam Bleich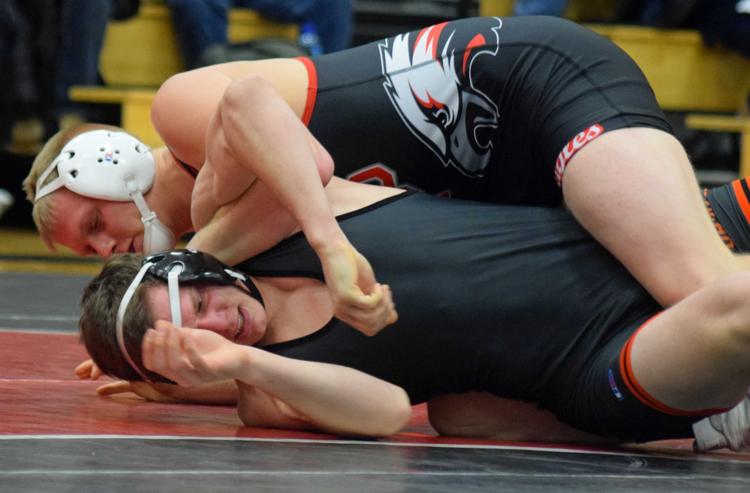 Marcus Hankins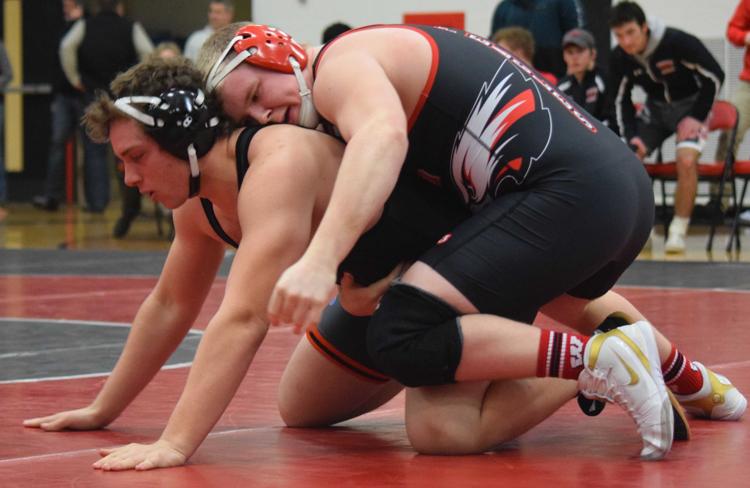 Jessie Tijerina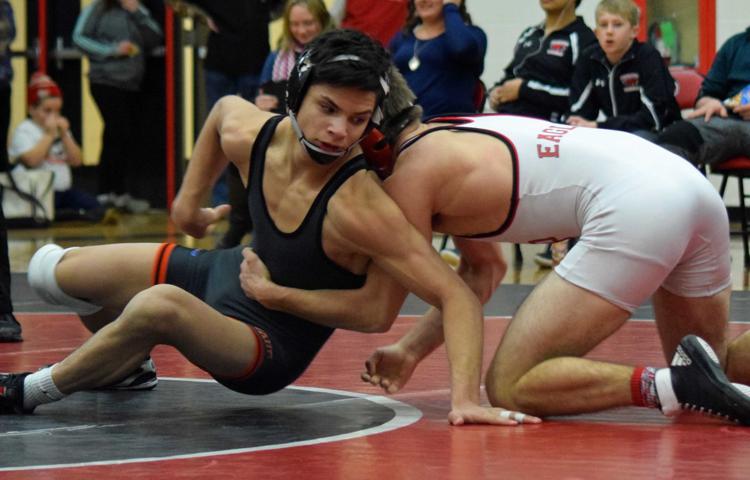 Jo Smet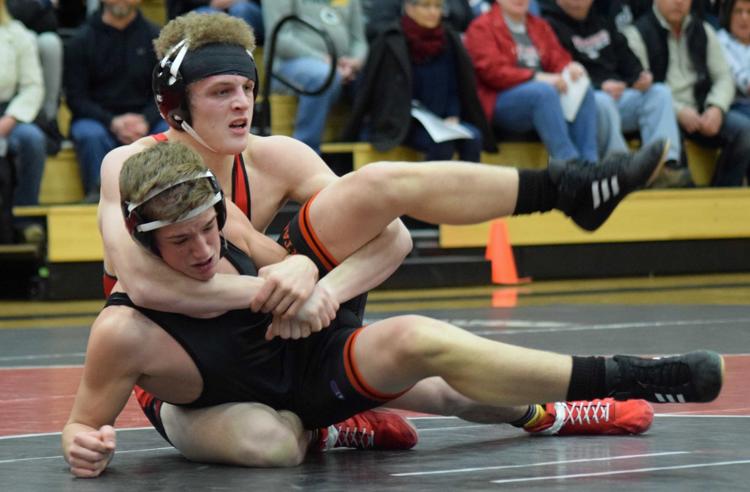 Chase Beckett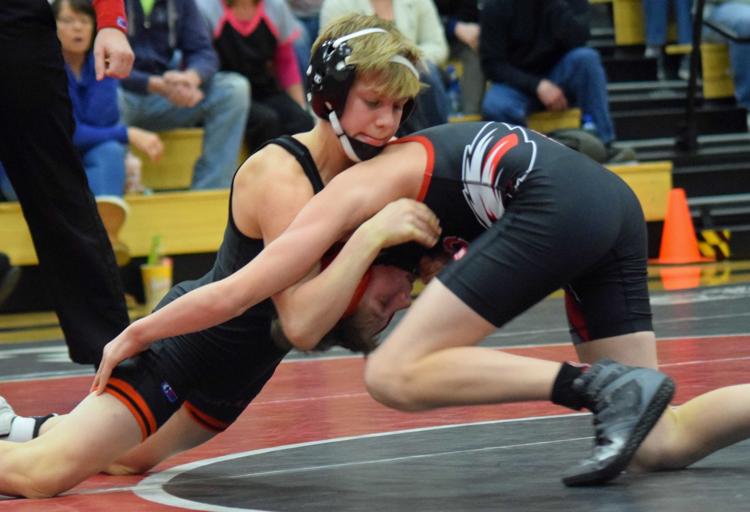 Colton Uselman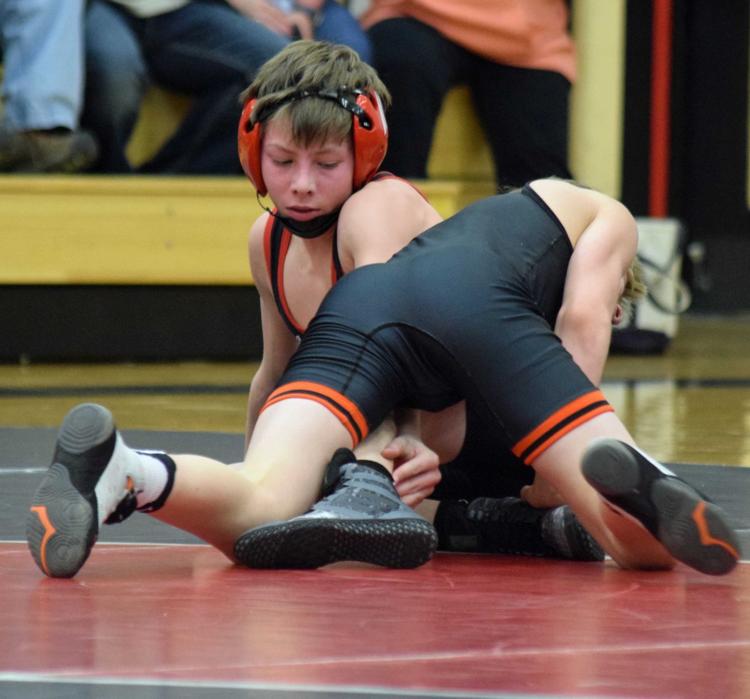 Isiah Miller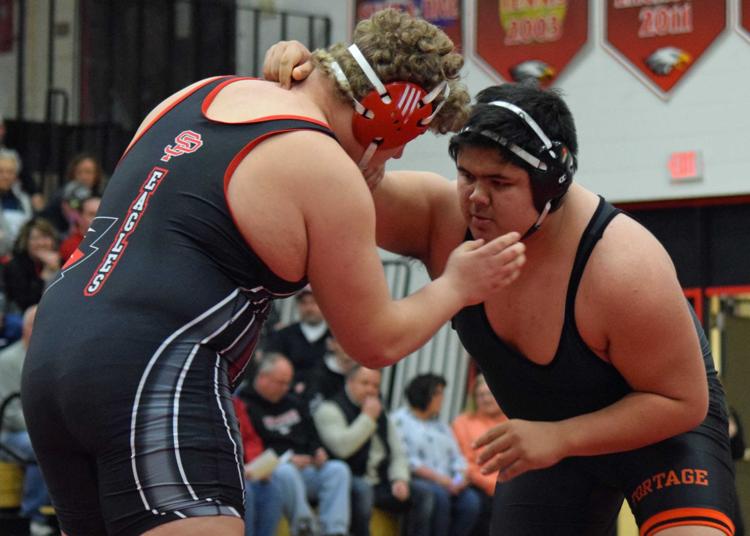 Hayden Caygill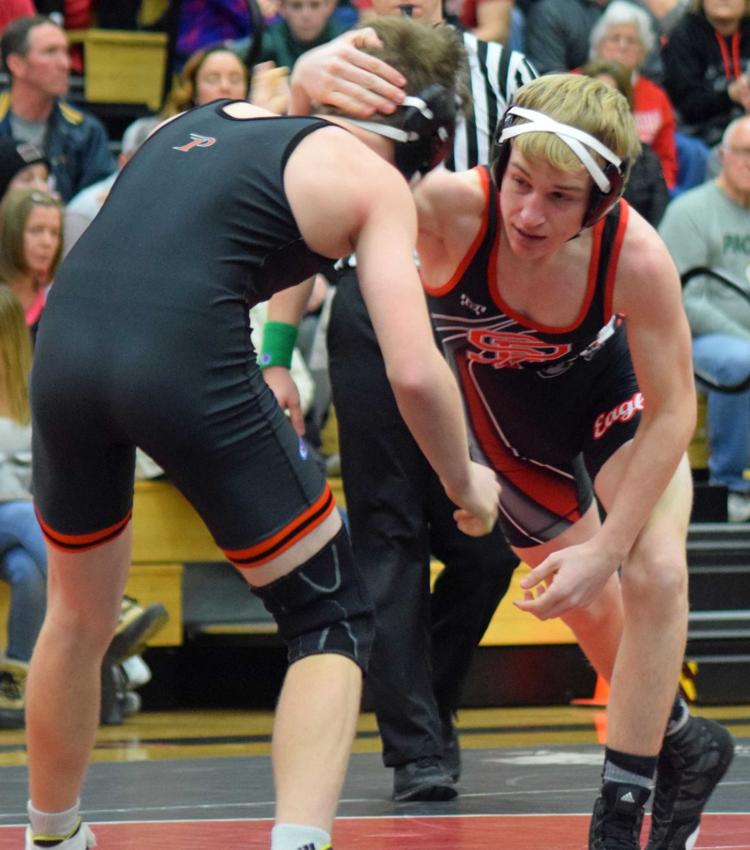 John Willis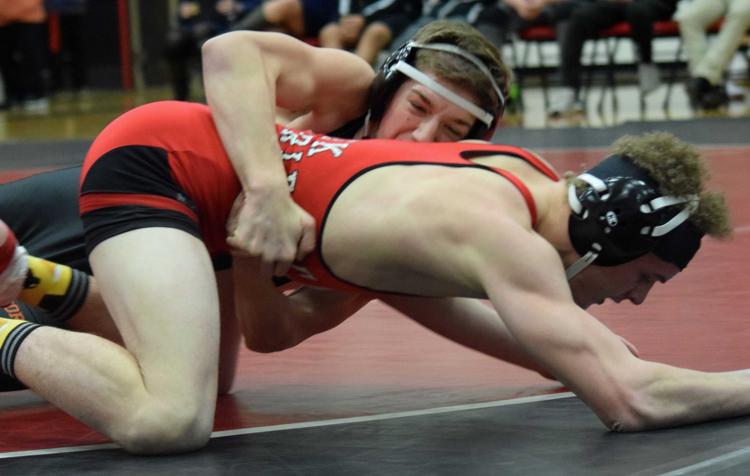 Simon Patterson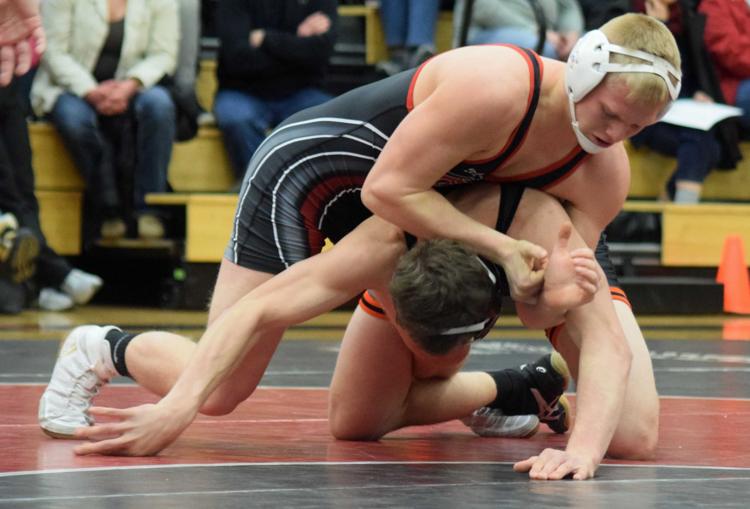 Oz Gayton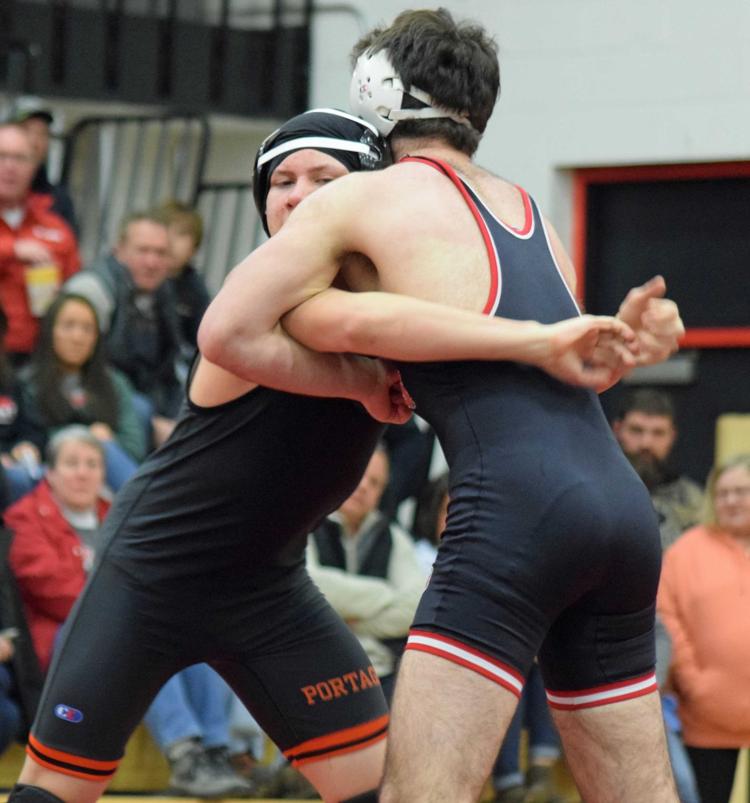 Connor Warren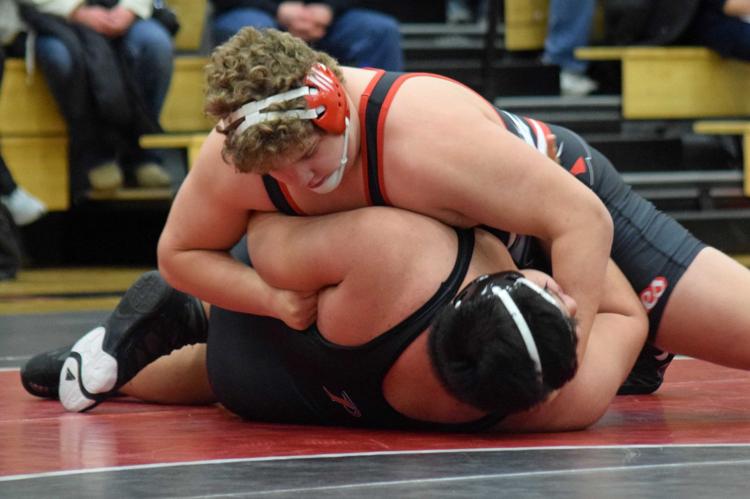 Seth Williams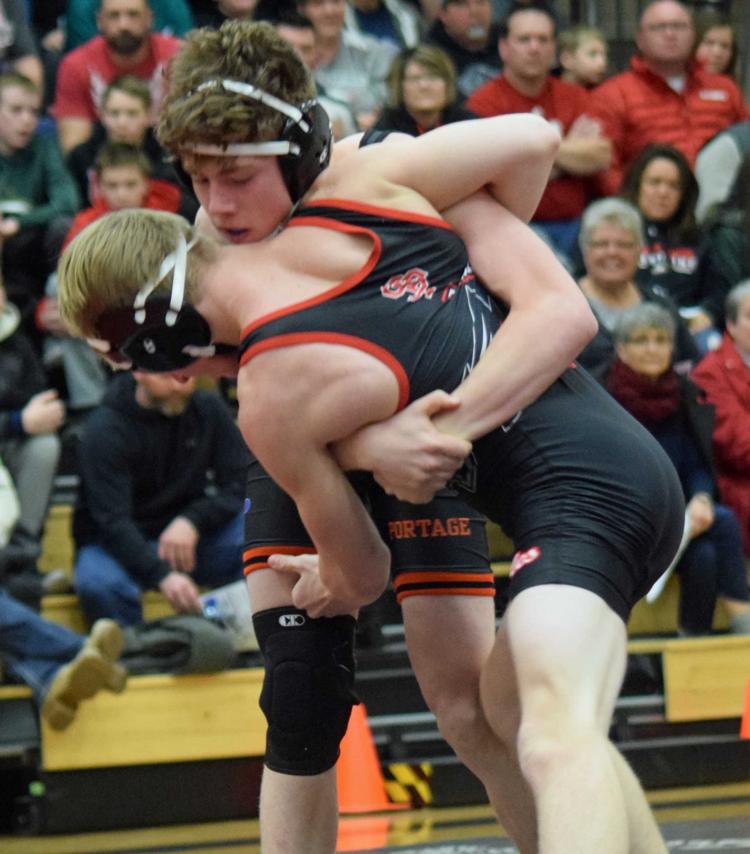 Bryant Schaaf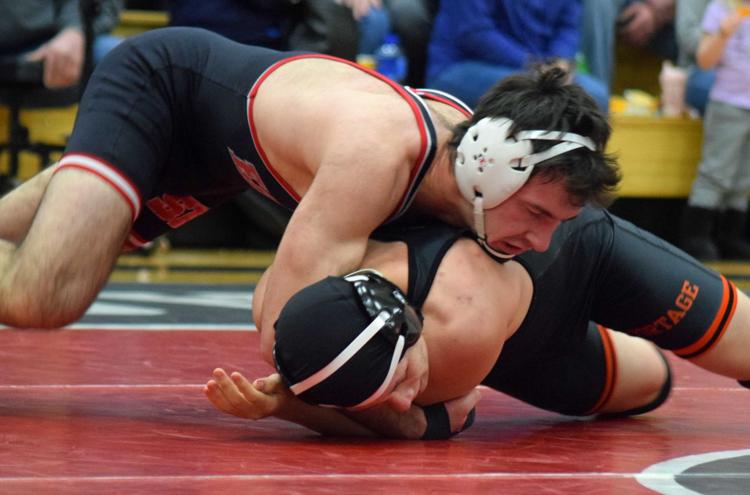 Shane Steines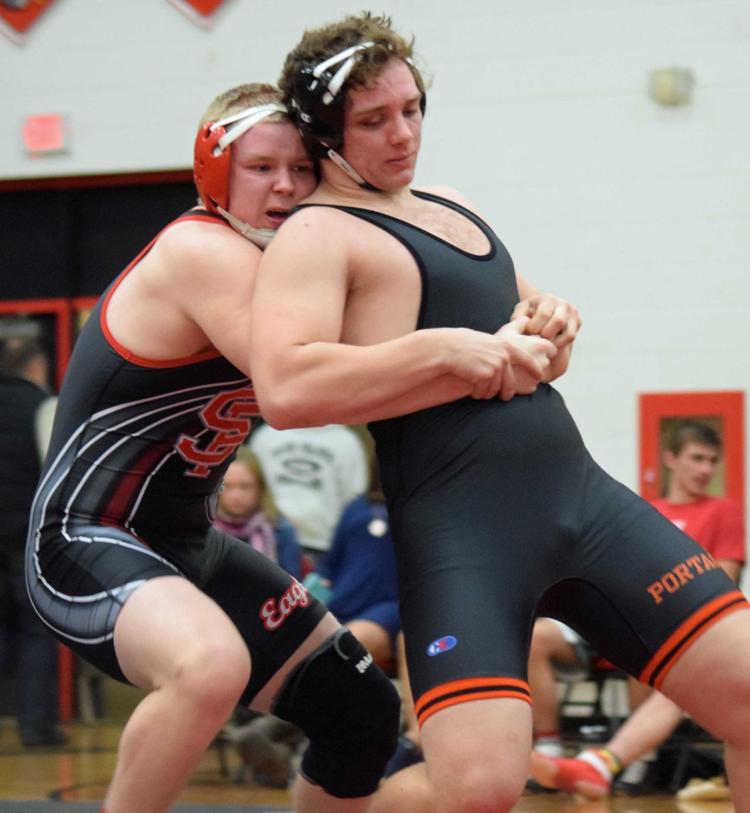 Dylan Fitzgerald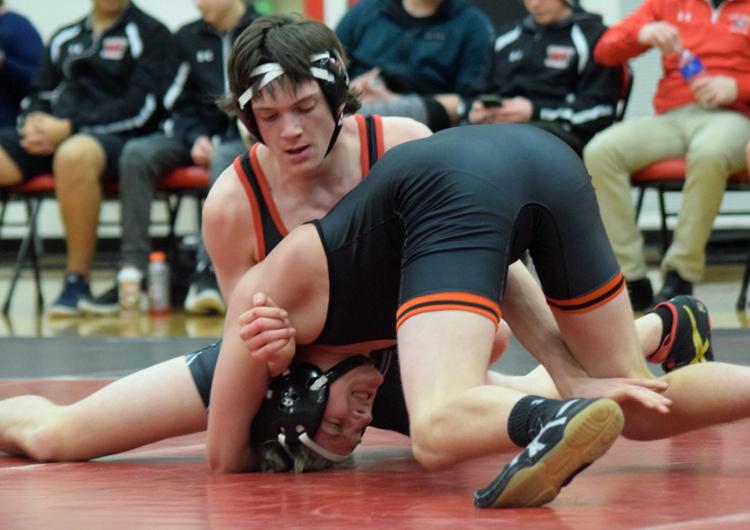 Jesse Huerth and Lowell Arnold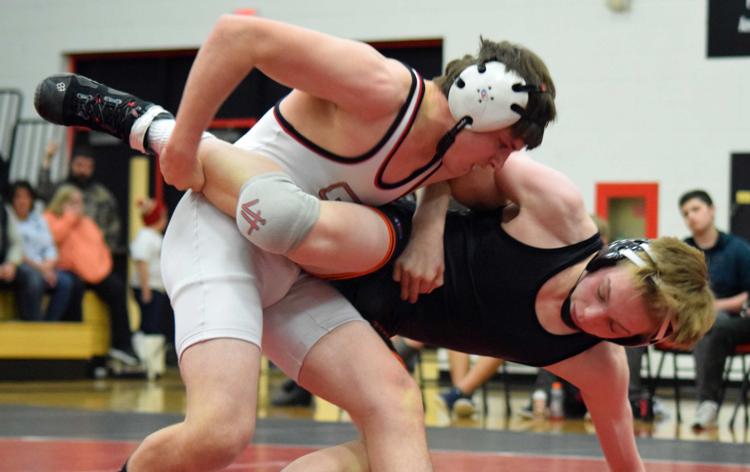 Reece Bierstaker and Jonah Stout