MADISON — Portage's offensive woes returned over the weekend, as the Warriors struggled to get consistent scoring in a 74-49 loss to Oregon in the Badger Conference Challenge on Saturday at Madison Edgewood High School.
Senior Tess Wilson scored a season-high 18 points to lead Portage, which saw a modest two-game winning streak come to an end.
"We made some turnovers and that kept us from getting into a groove on offense, but Oregon for sure shoots well," Portage coach Jessica Howe said. "They have so many weapons."
Those weapons were on display during the first half when the Panthers (9-6) came out of the gates firing on all cylinders. Oregon never trailed as it seemed to make every shot it took in the opening stretch.
Junior guard Izzie Peterson scored Oregon's first eight points of the game as the Panthers took an early 8-2 lead. Portage (6-7) eventually got some momentum, as it cut its deficit to 13-8 with 14 minutes left after back-to-back layups by Wilson.
Portage never got closer the rest of the way, as the Panthers roared back. Oregon responded from the Warriors' push with a 13-5 run of its own, capped by a layup from junior Kaitlyn Schrimpf, to take a 26-13 lead with just under 7 minutes until the break.
The Warriors were hindered by foul trouble, as senior MacKenzie Roth went to the bench after picking up her third foul and junior Brianna Brandner did so after being whistled for the second time.
"I know this group fouls a lot and we've been working hard at being disciplined and moving your feet," Howe said. "Sometimes when you get beat, old habits come out and you end up sitting on the bench and that hurts the team."
Portage was able to claw back within single digits at 28-20 with 5:35 remaining after a putback by Wilson, but Oregon stiffened up and took a 40-27 lead into the break.
Things didn't get much better after the intermission as the Panthers opened the second half on a 20-4 run to seize a 60-31 lead with 10 minutes left to play. The lead grew to as many as 31
Despite a 25-point loss, Howe was pleased with the way the Warriors kept fighting.
"That's the best part of coaching this team: They're hard workers and they never quit," she said. "I'm always excited to go into a game with them."
The Panthers' defensive pressure certainly had something to do with Portage's offensive woes. Oregon applied a halfcourt press, making it difficult for the Warriors to bring the ball upcourt. Howe admitted that while the Warriors worked on it in practice, the Panthers' press "was still really unique and we were uncomfortable with it."
Junior McKena Yelk added 11 points for the Warriors, but she and Wilson were the only two Portage scorers in double figures. Meanwhile, the Panthers had four in double digits, led by junior Liz Uhl's 20 points.
With the team struggling on offense, Howe was happy to see Wilson step up.
"Tess is a hard worker and she's a really great emotional leader," Howe said. "I hope she is able to continue on this level of performance."
That will be needed down the stretch of the regular season as Portage looks to build momentum toward the playoffs. It won't be easy, however, as six of the Warriors' next seven opponents have winning records, starting with a home game against Lodi (9-4) next Tuesday.
"Every game you learn and the girls needed to see that kind of level," Howe said. "We really had to work hard tonight and I'm glad we were able to play them today going into the next weeks because we have a grind here."
OREGON 74, PORTAGE 49
PORTAGE — Roth 2 2-2 6, Wilson 7 3-4 18, Yelk 3 5-6 11, Belleau 0 2-2 2, Nelson 1 2-5 4, Brandner 2 1-2 5, Schwantz 1 0-0 2, Kreuziger 0 1-2 1. Totals 16 16-23 49.
OREGON — J. Statz 2 0-0 6, C. Roberts 2 0-0 4, Schrimpf 5 2-2 14, Kane 1 2-2 4, Uhl 8 0-0 20, S. Roberts 4 2-5 10, Peterson 5 4-7 15, Schwass 0 1-2 1, Spilde 0. Totals 27 11-18 74.
3-point goals — POR 1 (Wilson 1), Or 9 (J. Statz 2, Schrimpf 2, Uhl 4, Peterson 1). Total fouls — P 16, Or 19. Fouled out — Spilde.
Tess Wilson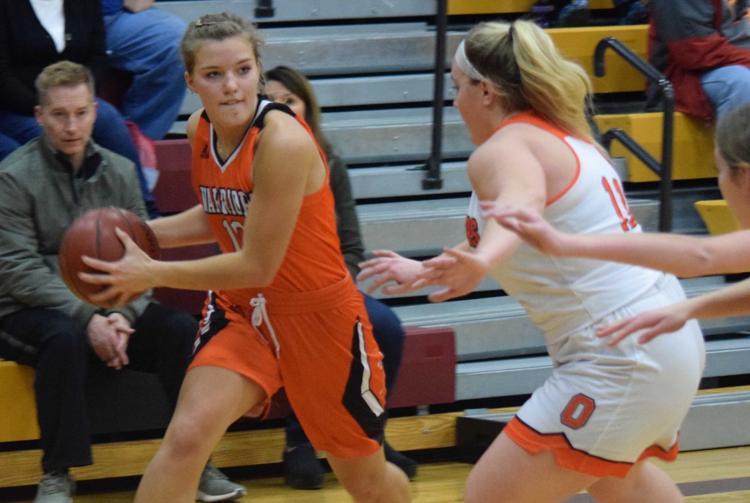 Tess Wilson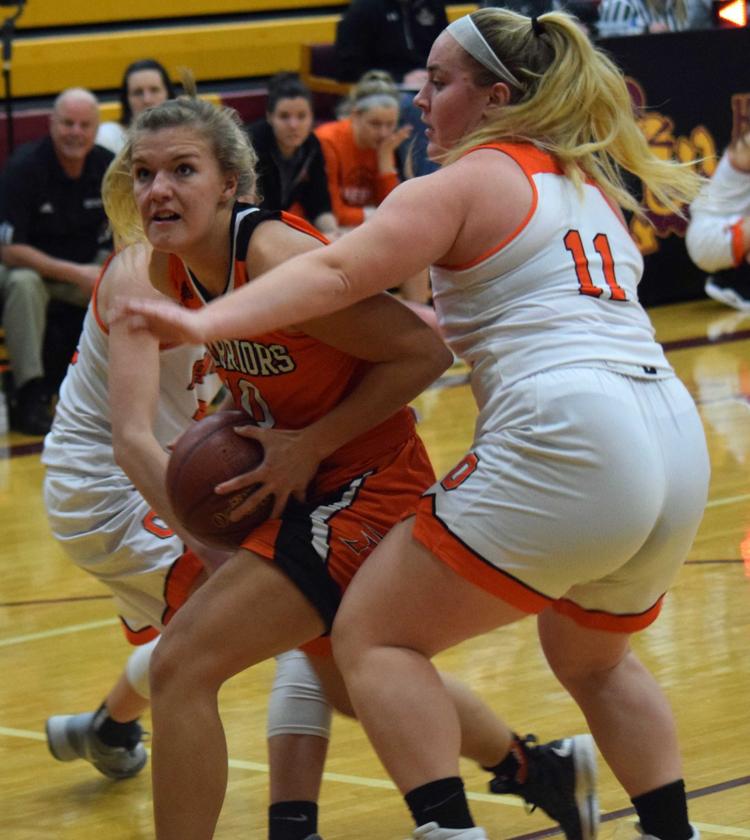 McKena Yelk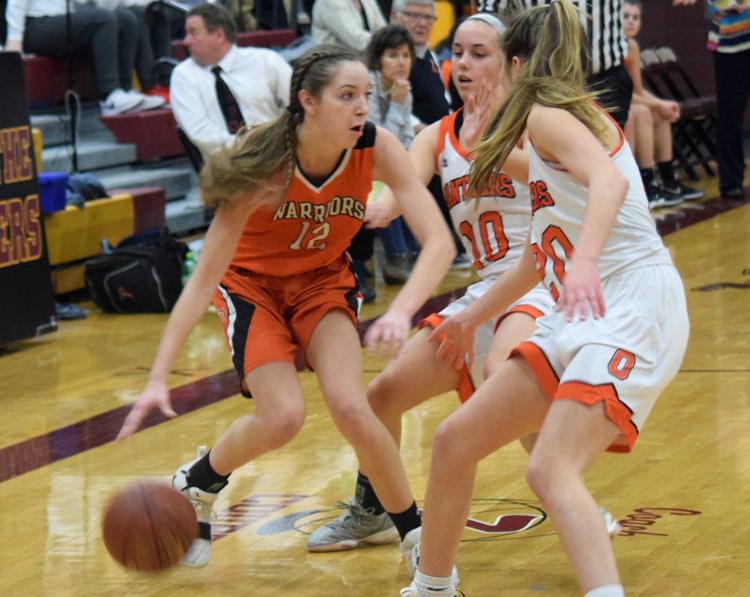 McKena Yelk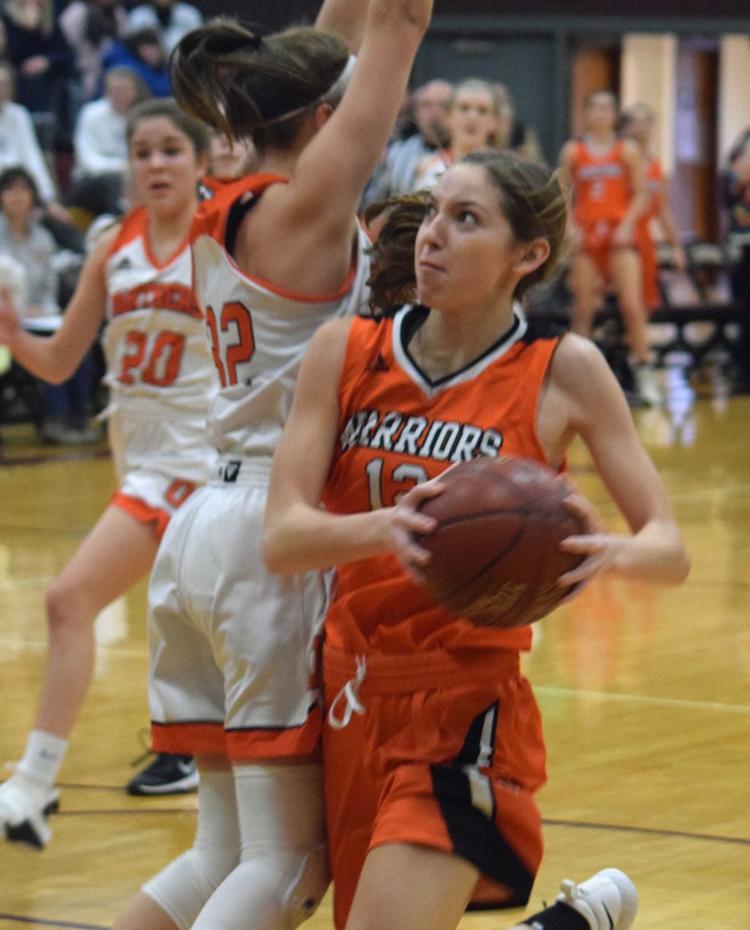 MacKenzie Roth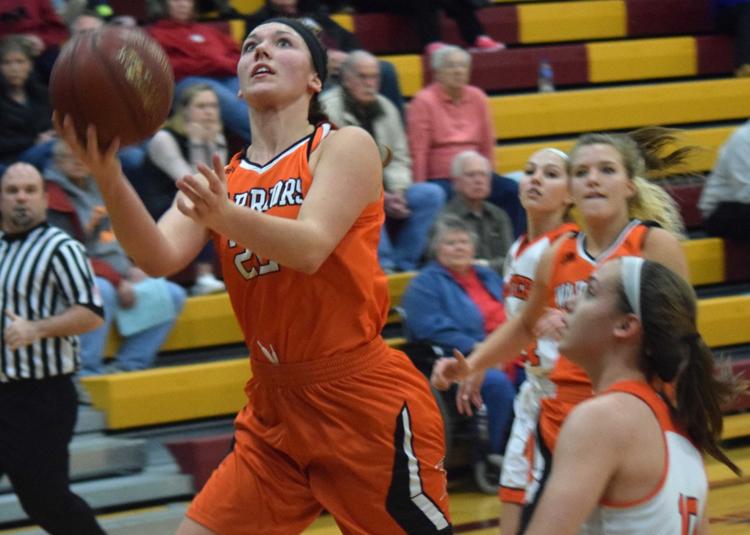 MacKenzie Roth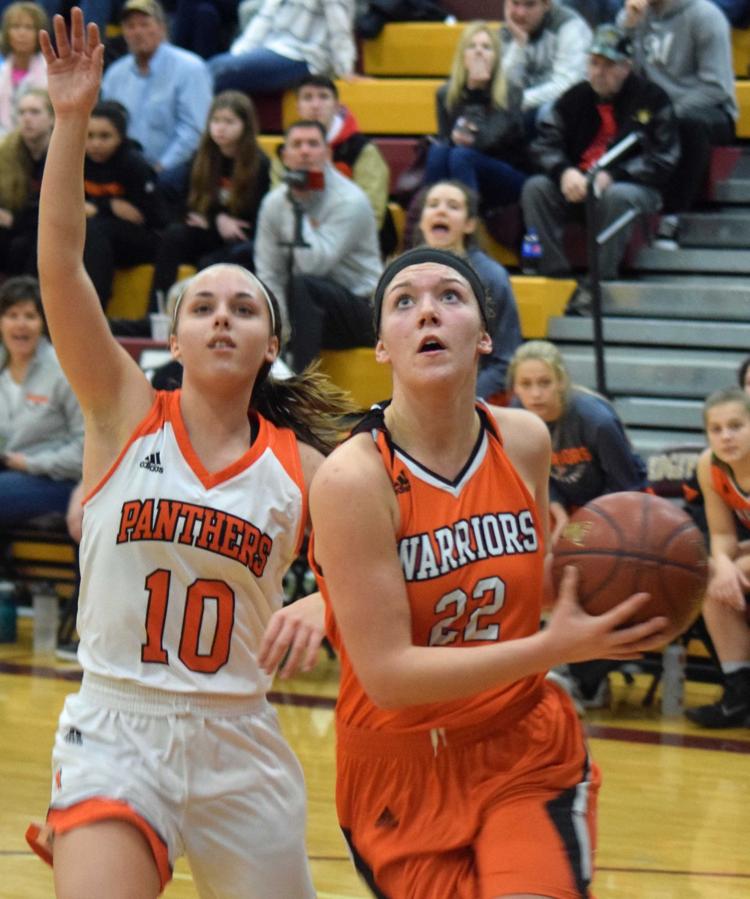 Katelyn Belleau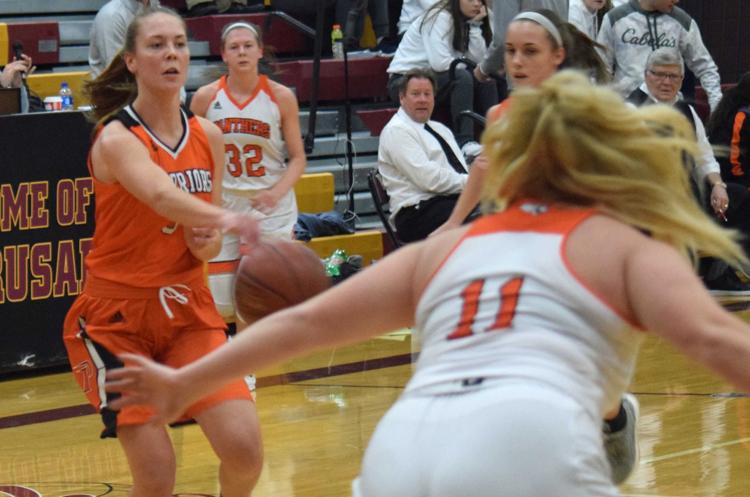 Katelyn Belleau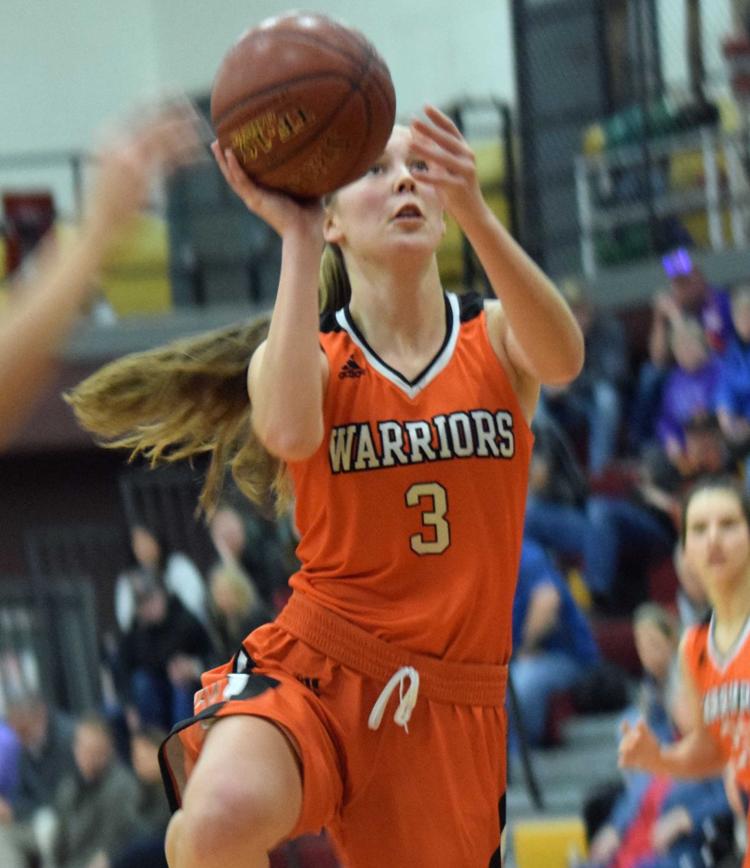 Hilary Nelson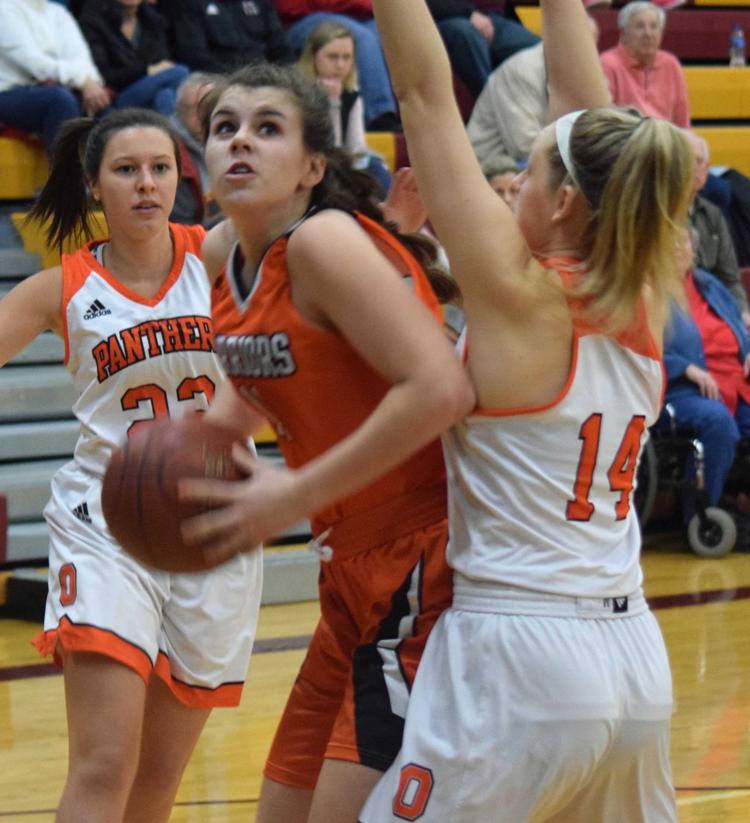 Hilary Nelson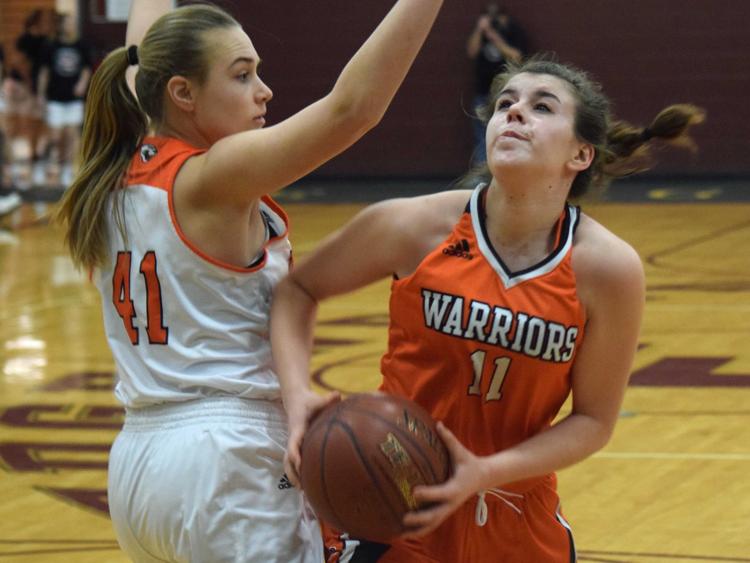 Genna Garrigan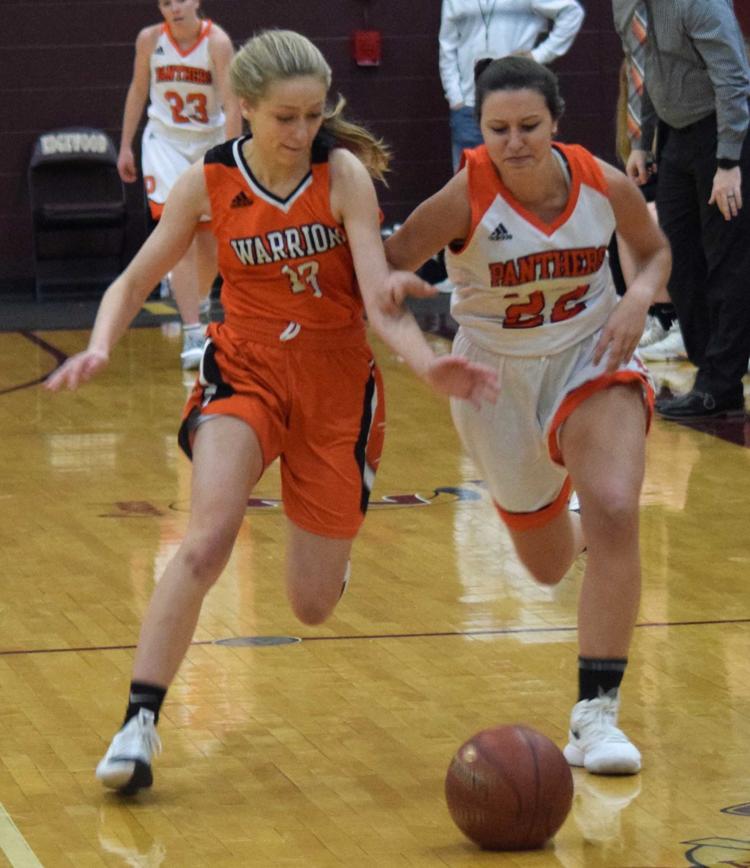 Genna Garrigan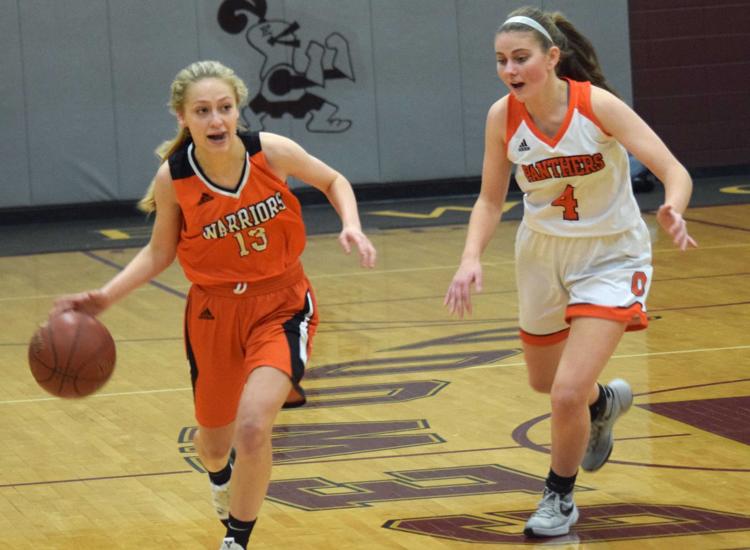 Gemini Schwantz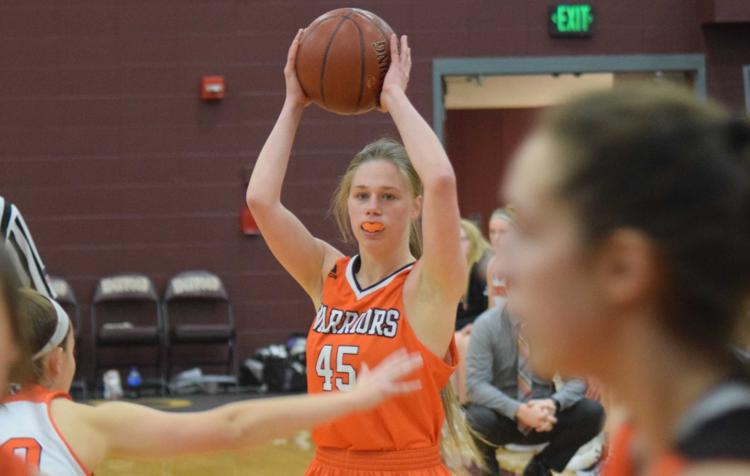 Gemini Schwantz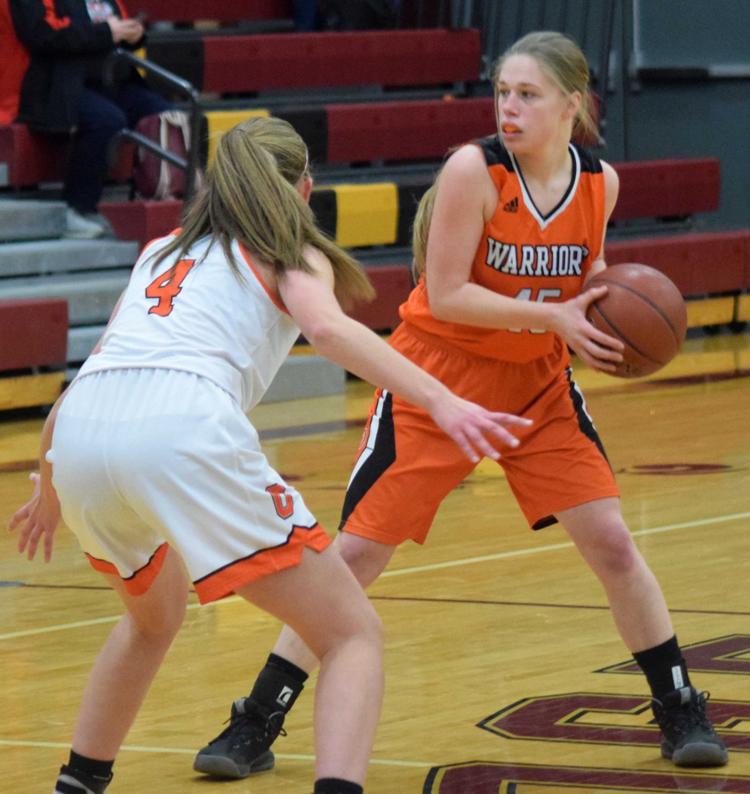 Emma Kreuziger
Emma Kreuziger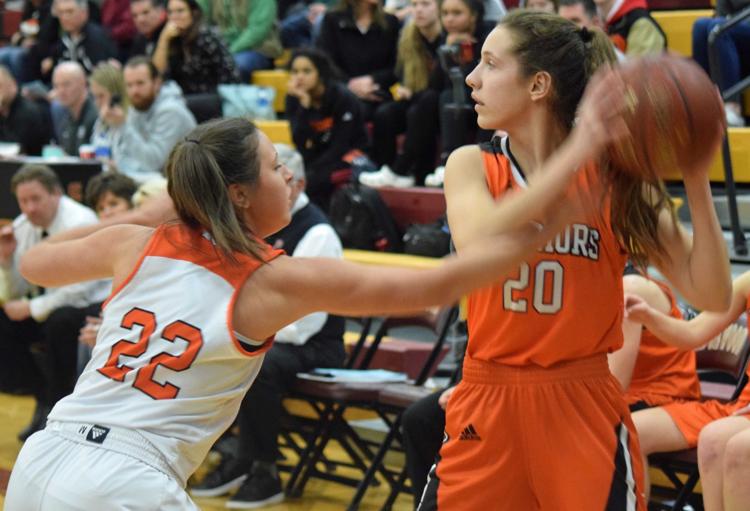 Brianna Brandner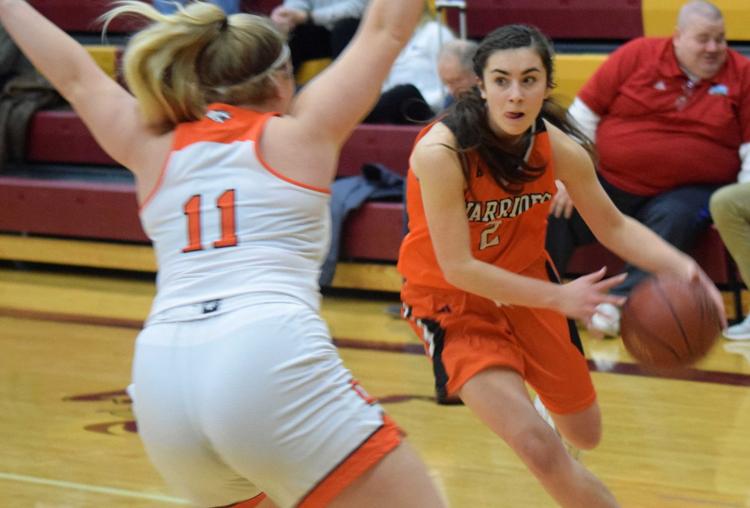 Brianna Brandner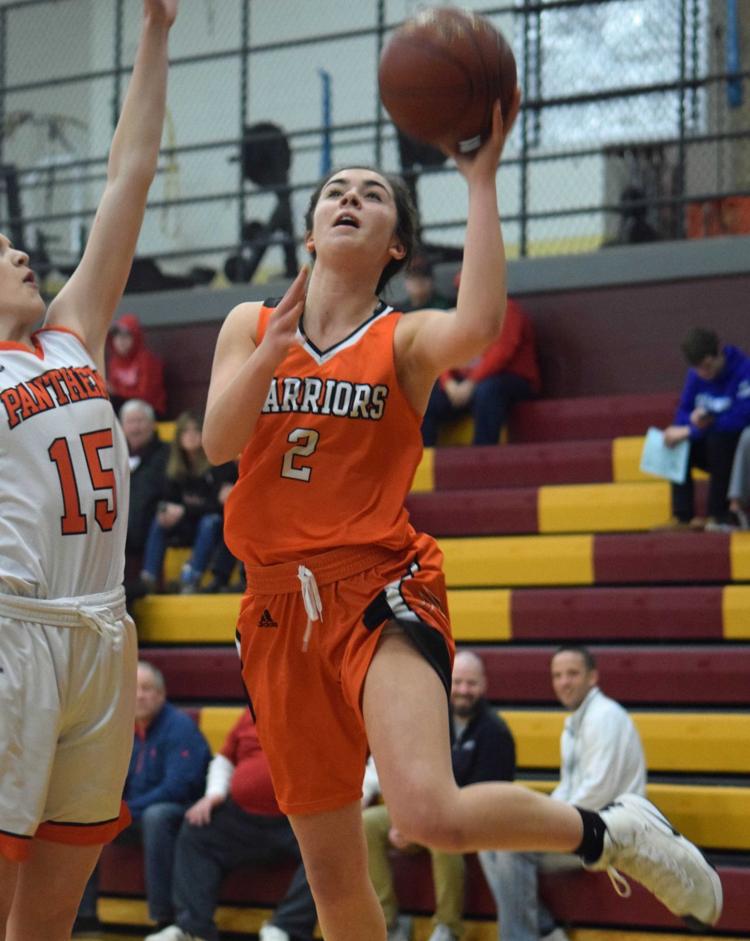 Anika Shortreed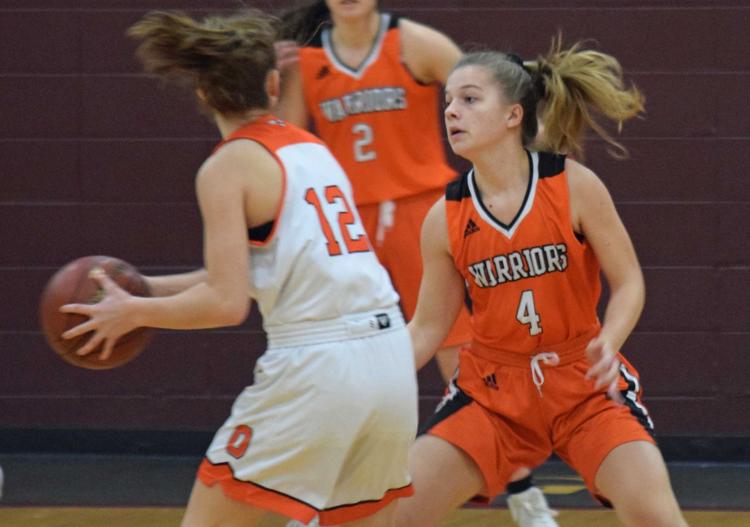 Anika Shortreed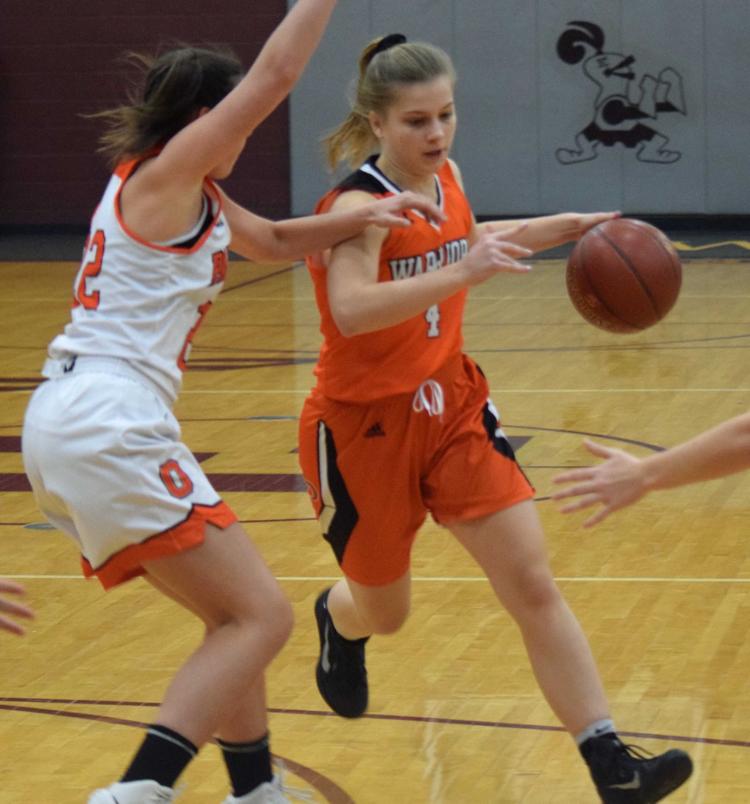 Abby Leeland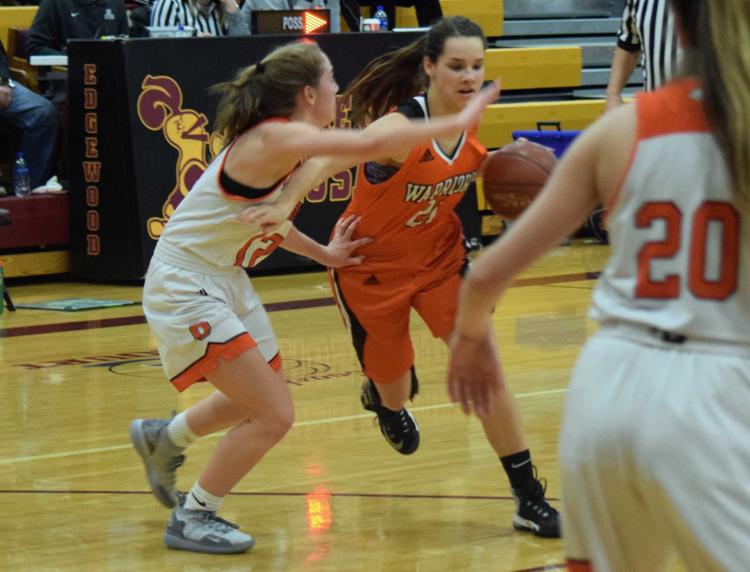 Abby Leeland