Following in the footsteps of a longstanding coach, especially one with the storied career Bob Tomlinson had, can be an imposing challenge.
They're incredibly large shoes to fill and a big shadow to have to step into, but it's a gig that Matt Ramberg is excited to take on as he takes over for Tomlinson this season following the two-time Hall of Famer's recent retirement after 41 seasons leading the Poynette High School softball program.
"He's been a fixture around here for a lot of years and he's been successful, so it's an honor to be able to step in and coach these ladies, but it's also a big role to fill," said Ramberg, who will become just the fourth head coach in Poynette softball history.
While this will be Ramberg's first head coaching job at the high school level, he's no novice in the dugout. Ramberg, who moved to Poynette in 2001, has spent just shy of a decade coaching for the Poynette Crush youth softball program and found plenty of success at the club level.
Among the group's accomplishments was the 16U team winning the 2019 USFA World Series in Panama City Beach, Fla. A majority of that roster was comprised of the Pumas 2018 and 2019 WIAA Division 3 state championship teams.
Ramberg's previous experience on the big stage should help as he takes the reins of the two-time defending state champions.
"I think the success I've had, over the last seven or eight years, will translate to more success in the high school job," Ramberg said. "This program at Poynette has been quite successful, and I guess I would have to say it's one of the better teams in the state the last few years.
"I've been put in some situations over the years when we've always been the team to beat when we've gone places, and I don't think that's going to change at all. I think when Poynette steps on the field, we're going to get everyone's best."
As much success as the program has had recently, including a current 53-game winning streak starting in the 2018 state championship run and spanning 2019's 30-0 campaign, this year's pack of Pumas aren't as well versed in the varsity game.
According to Ramberg, just one returning player has true varsity experience while the majority of the 14-girl group will be underclassmen with four freshmen and four sophomores teaming up with two juniors and four seniors.
It's given Ramberg a fresh start in grading the team's strengths and weaknesses.
"They're all at a different skill level, so that will be a new challenge for me, but we played in some big tournaments and I've coached against some really good teams around the country," he said. "I think that helped prepare me, maybe, for this moment, but there's still a lot to learn when it comes to high school softball."
It's a feeling his predecessor shares.
"He's been around the game for must be 10 years, and he's learned a lot about the game and will do a good job. You never know it all; I don't know it all and I'm always looking for somebody who does," Tomlinson said.
While he's stepping away from his head coaching position, Tomlinson said he will stay around the diamond and is willing to help out the Poynette program in any way Ramberg needs. That help is definitely welcome.
"This would be a much harder transition if Bob wasn't around for me," Ramberg said. "He always answers my calls, is down working on the fields for me and he's been a lot of help. I believe we'll still see him at a lot of softball games this spring."
The new man in charge will also have plenty of returning experience alongside him in the dugout. Assistant coaches Sean Mackey and Erin Barnharst return after aiding Tomlinson in recent years, including a dozen years by Mackey. The staff is also bringing former Lake Mills head coach Julie Knuteson into the fold.
Barnharst was a three-time All-State honoree under Tomlinson and helped Poynette to its first state title in 1998 and a runner-up finish in 1999, while Knuteson also starred in black and orange under Tomlinson.
"He's got assistant coaches with a lot of assistant coaching experience, an assistant coach with head high school coaching experience, and so he's got a great staff," Tomlinson said.
For Ramberg, the biggest task facing that group will be preparing a rather inexperienced group for what is sure to be a grueling season. When things get underway on April 19, the Pumas will embark on a sprint of a regular season, with 22 games in just six weeks.
Whether or not the team can extend the program's winning streak doesn't rank high on Ramberg's priorities — a list that begins with actually getting the team ready to go.
"We do have quite a few talented players, but just getting them prepared for eight weeks of softball that's condensed down, playing two or three games a week and then finding time to work on what we need to work on, is a lot," he said. "We're just trying to leave that first game seeing what we need to work on to move to the next game, and just continually trying to get better the rest of the way."
Regardless of the final outcome this season, Tomlinson and former players are excited to see Ramberg take over the reins.
"I think it's special we have a Poynette experienced coach that's taking over Bob's place, instead of somebody outside of town," said Casey Fountain, a 2020 Poynette grad. "I think that it'll be very impactful to their success, and Matt is a great coach so I think that'll be great."
GALLERY: Poynette softball wins program's 5th state title
Poynette celebrates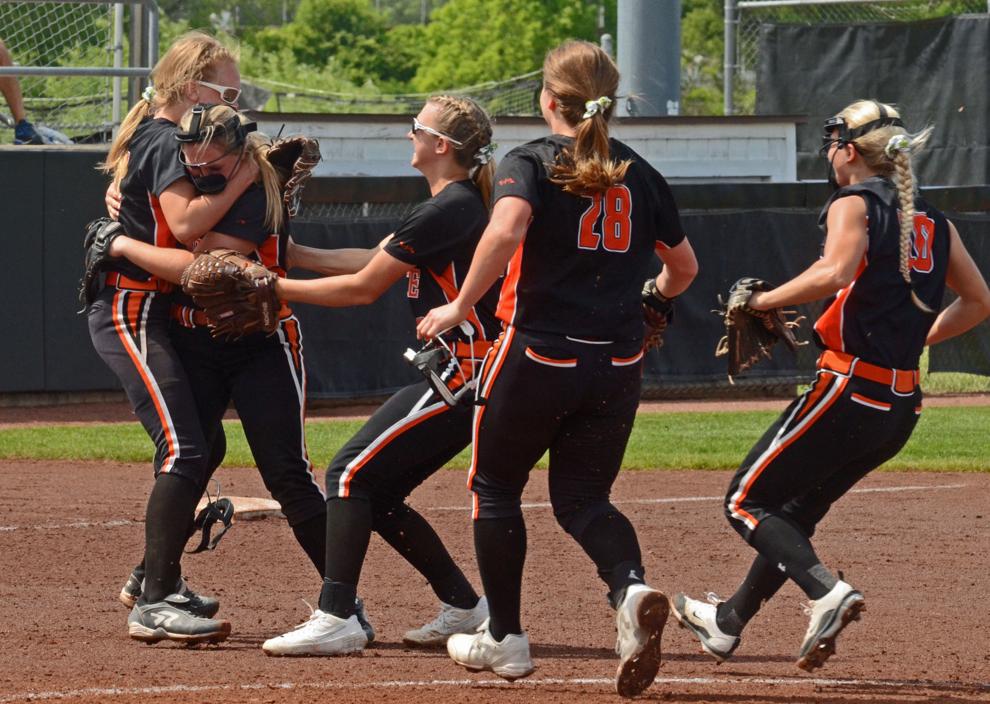 Lucy Cuff bunt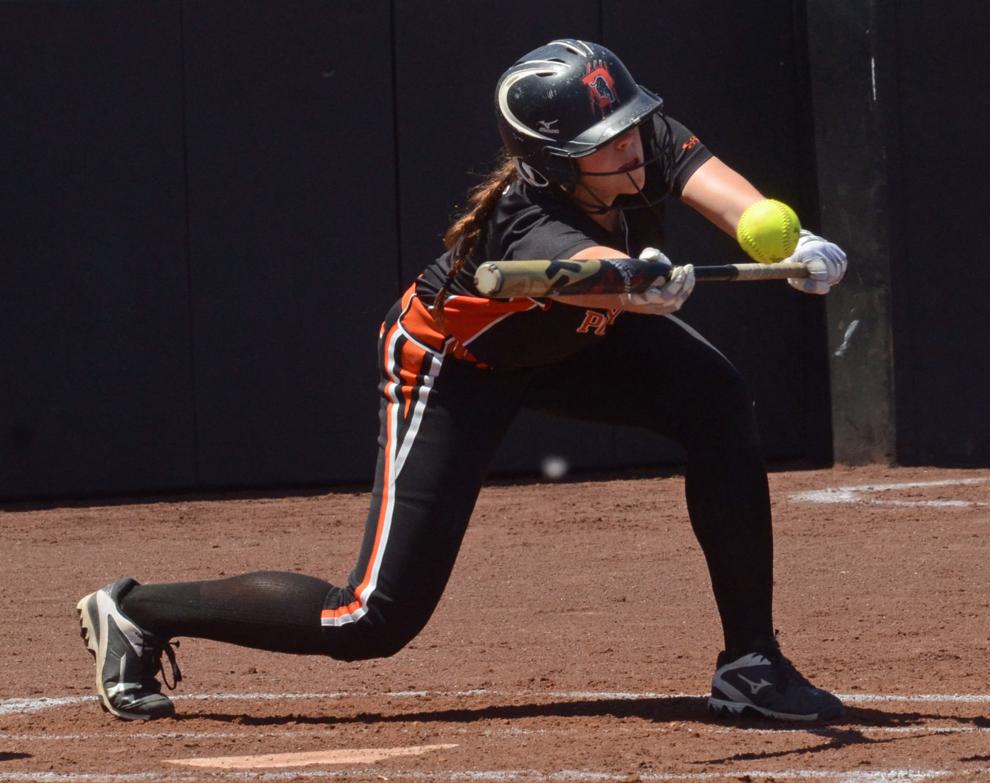 Fountain leaps
Fountain double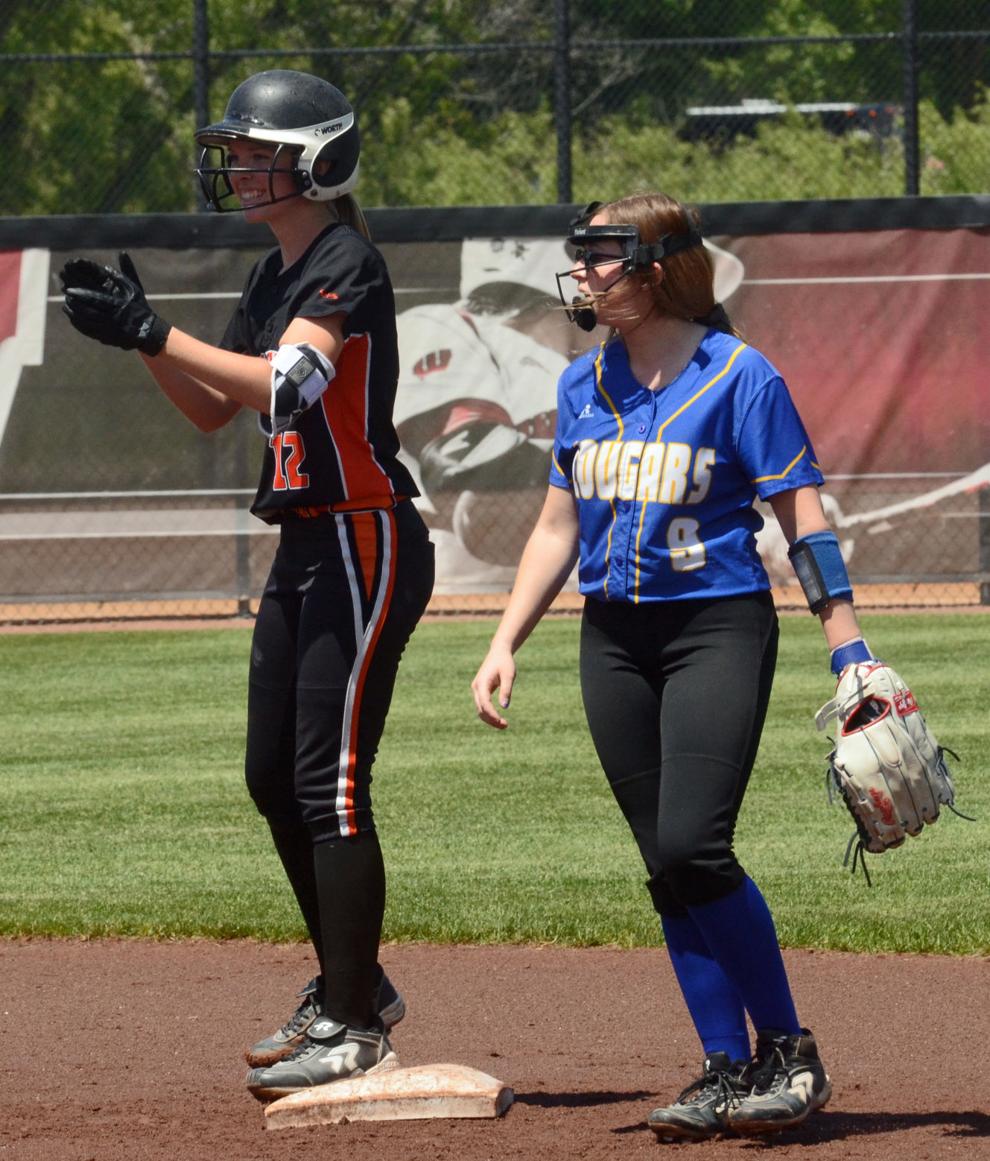 Poynette's Casey Fountain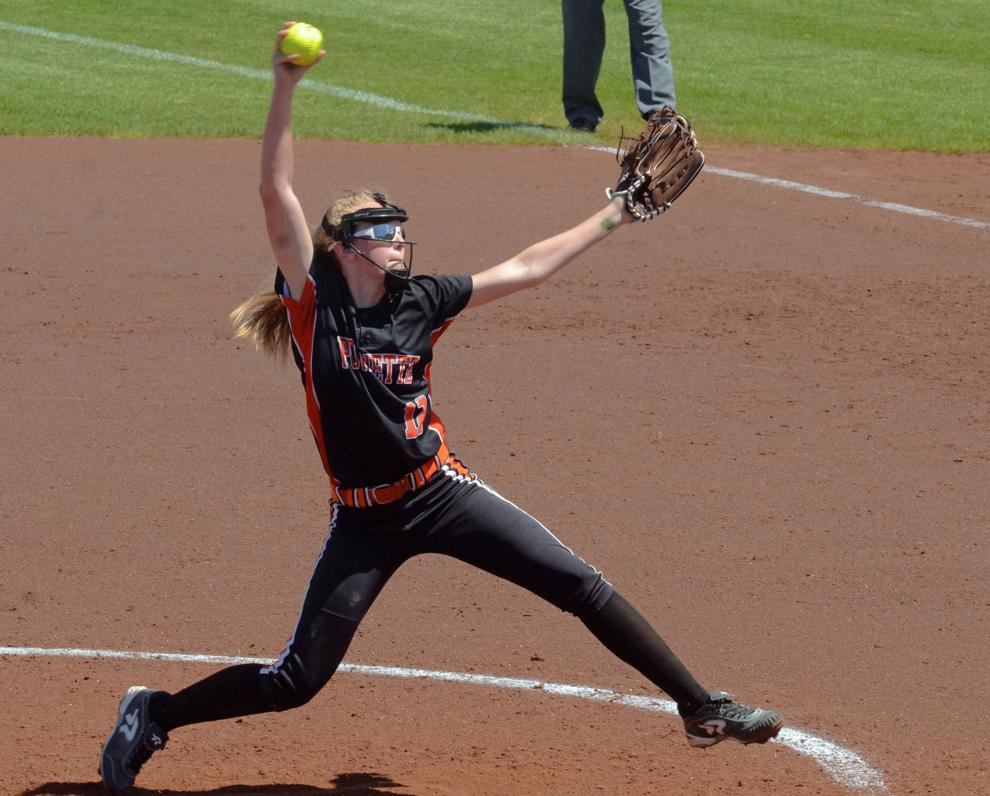 Genz and Hellenbrand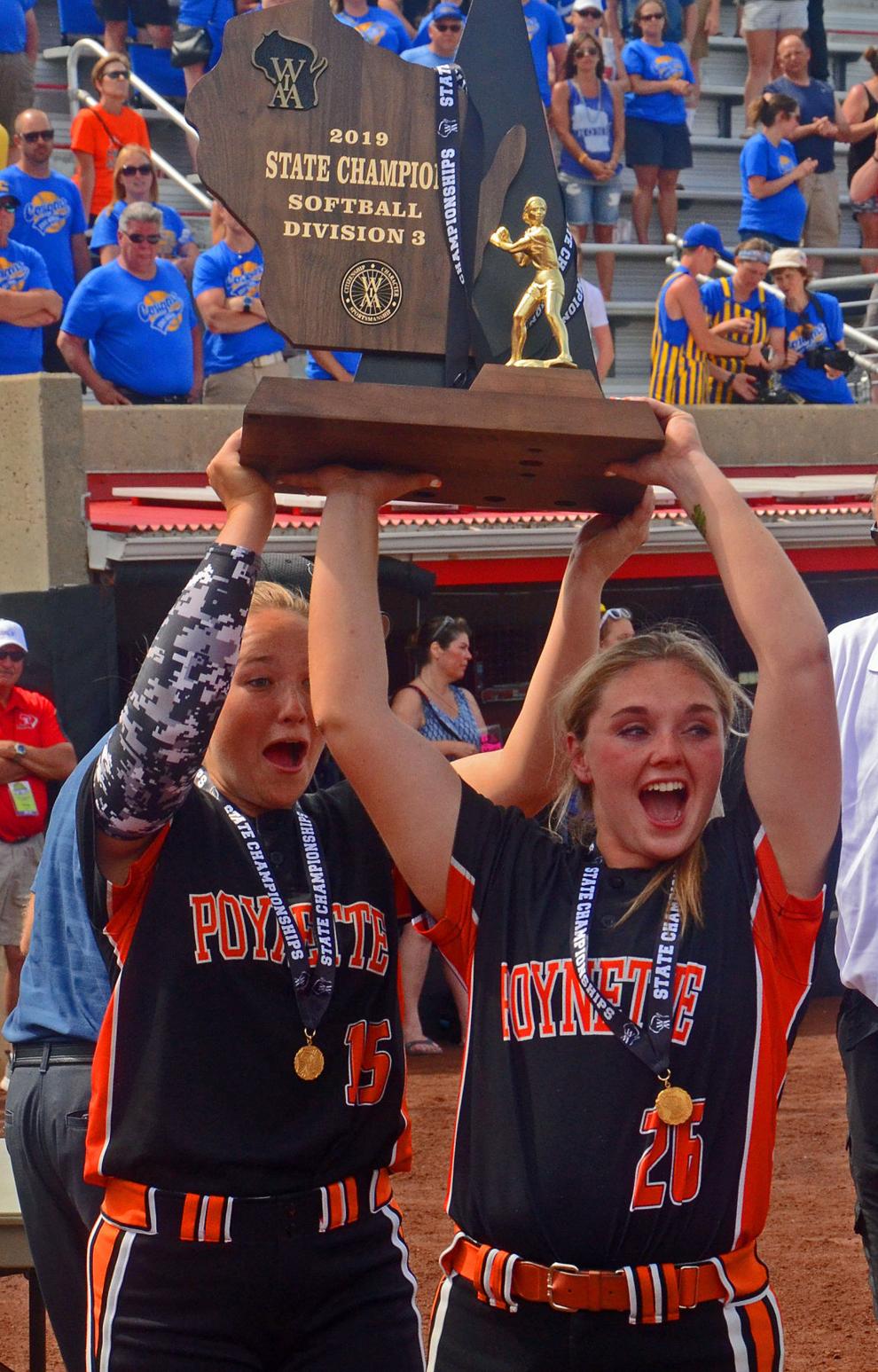 Hellenbrand and Fountain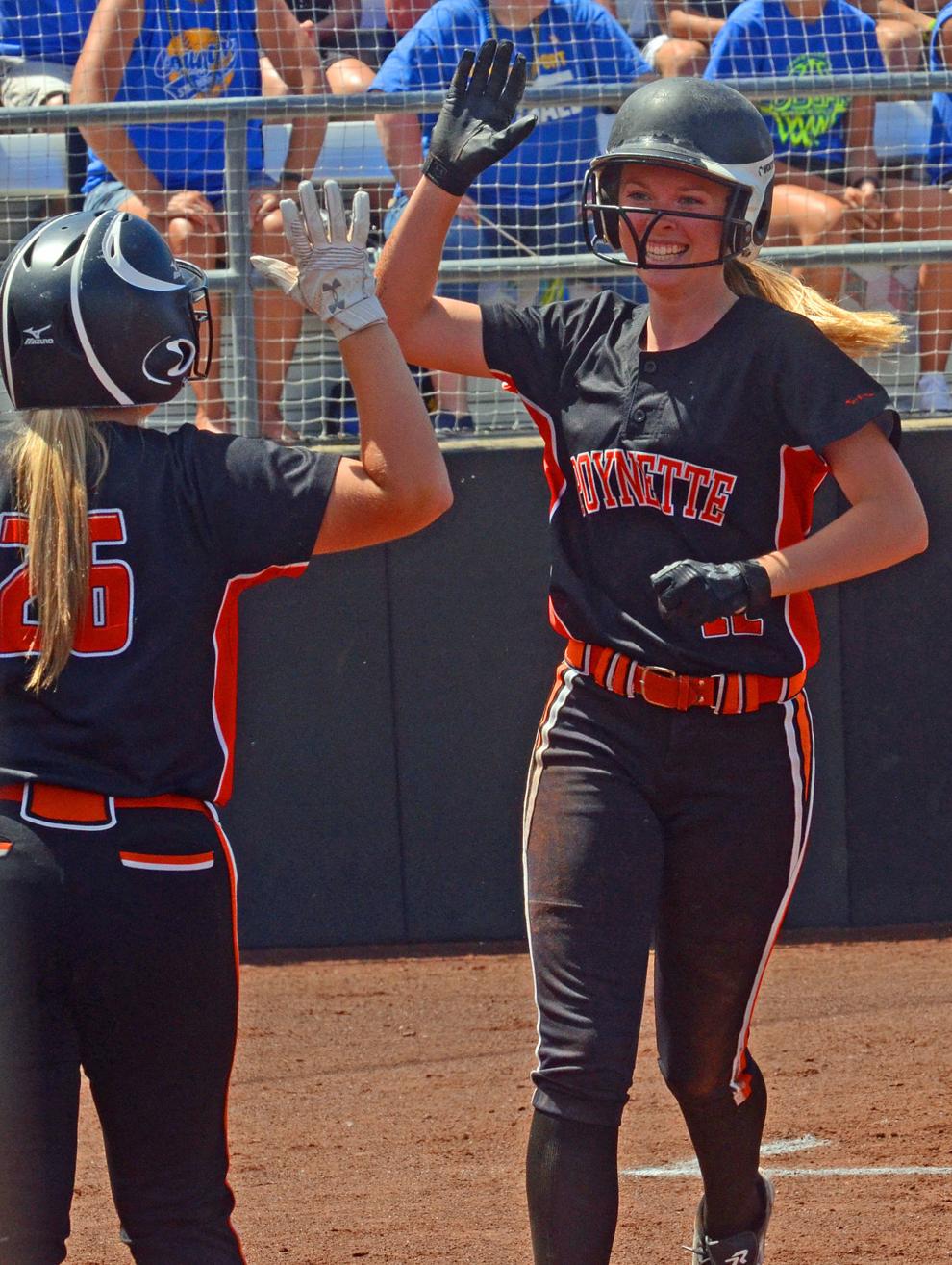 Hellenbrand and Fountain celebrate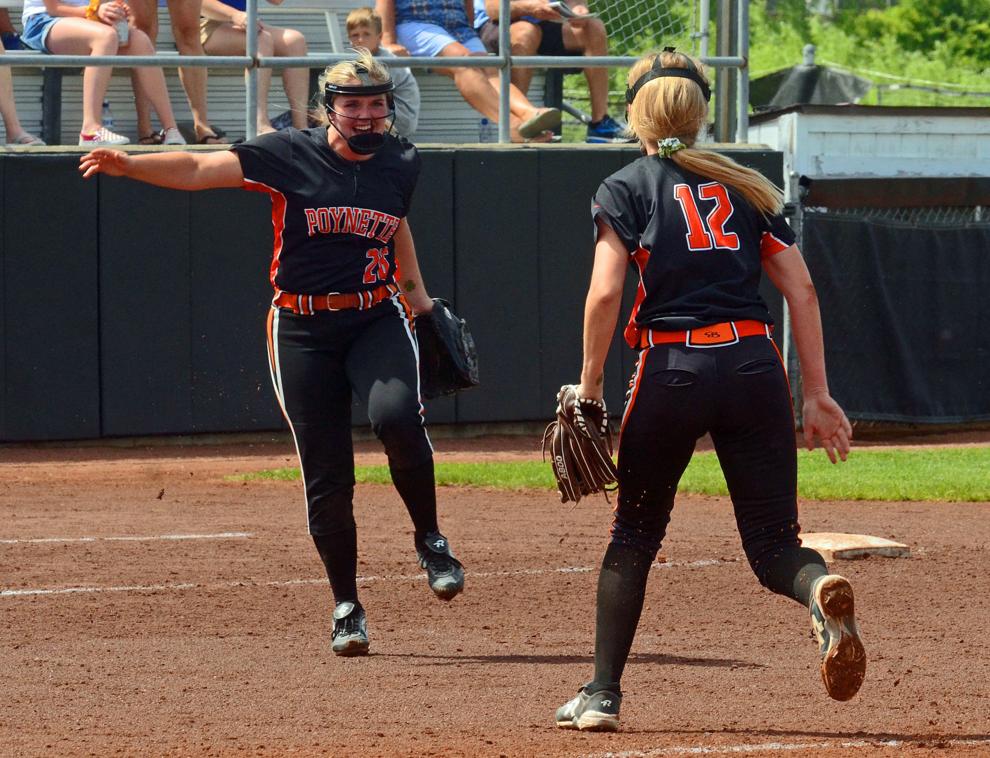 Brianna Kowald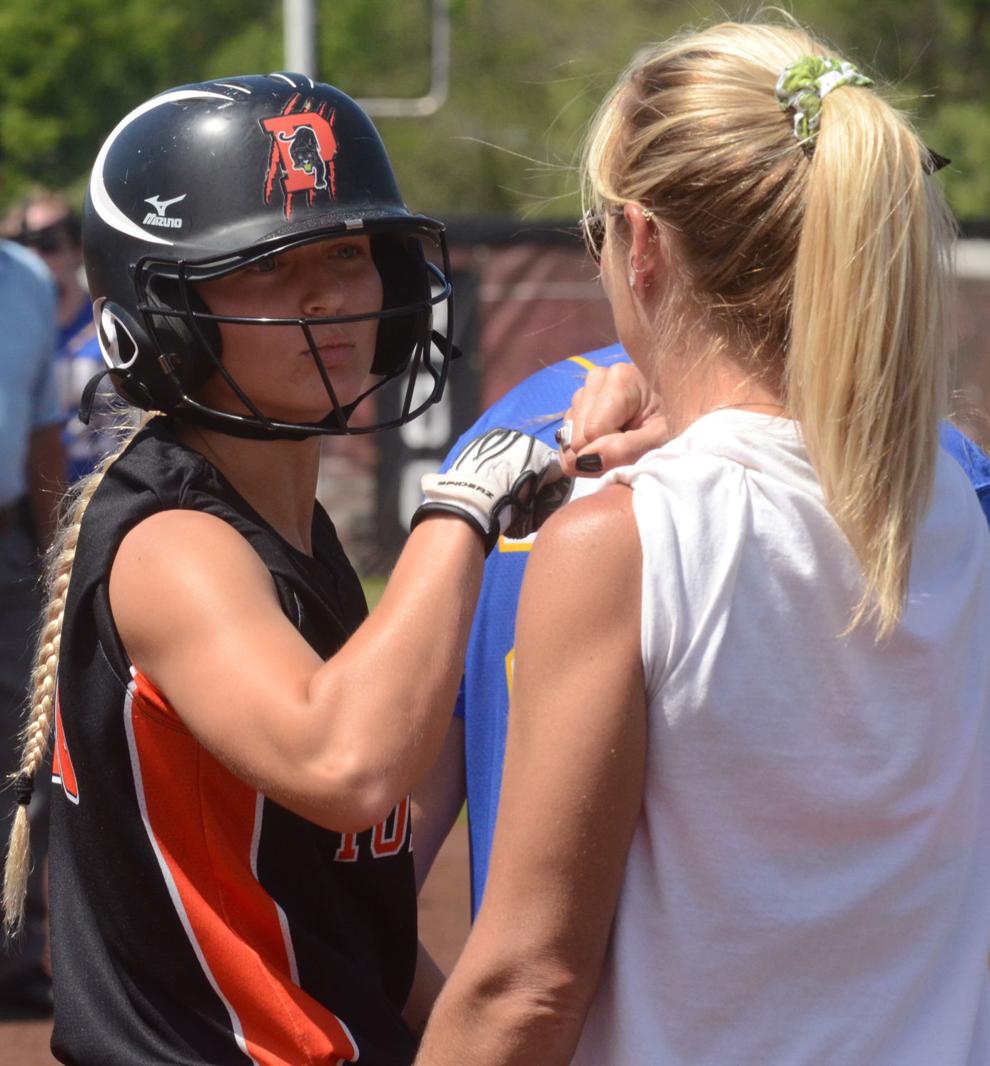 Poynette Pumas celebrate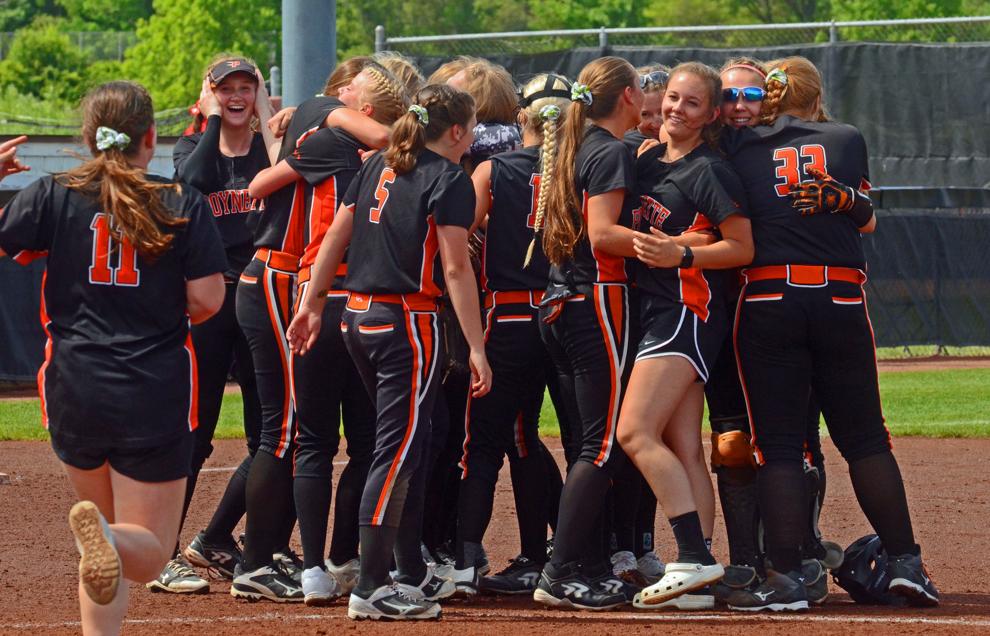 Poynette team photo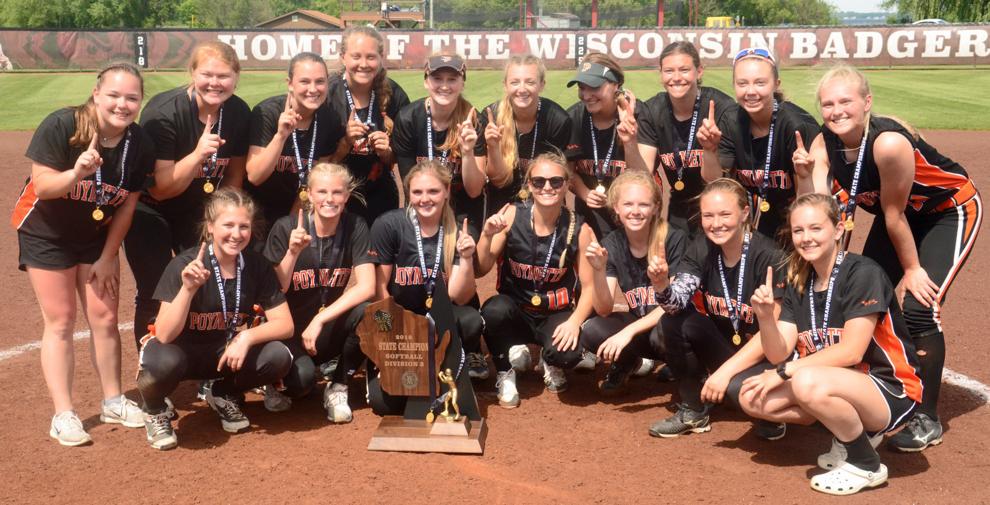 Tomlinson and LaBlanc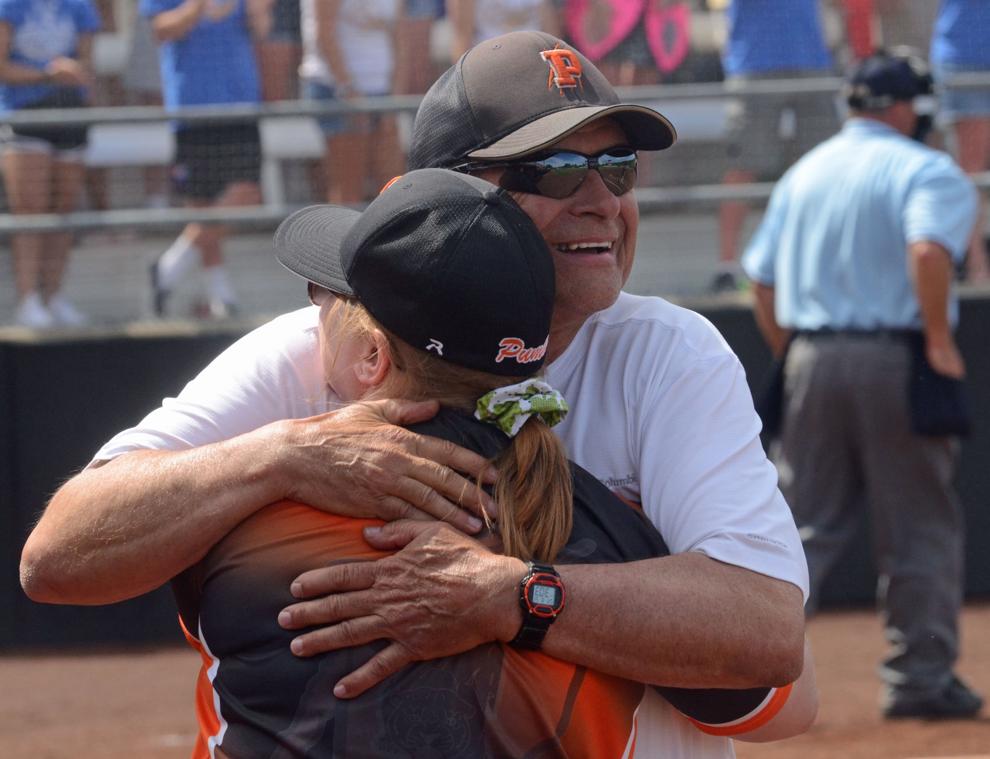 Poynette hoists trophy
Poynette trophy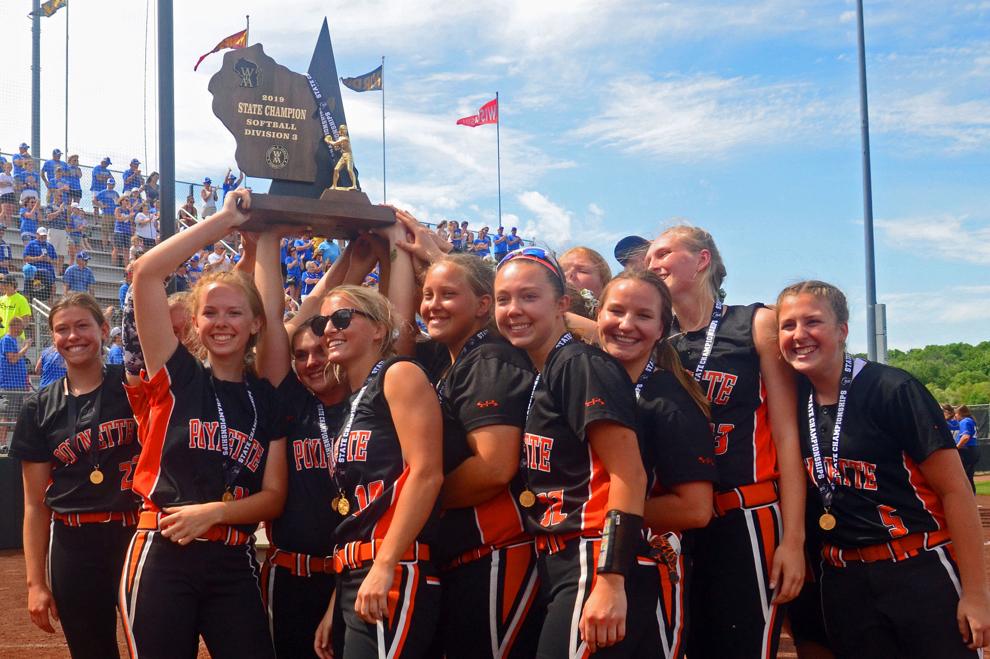 POYNETTE WINS NO. 5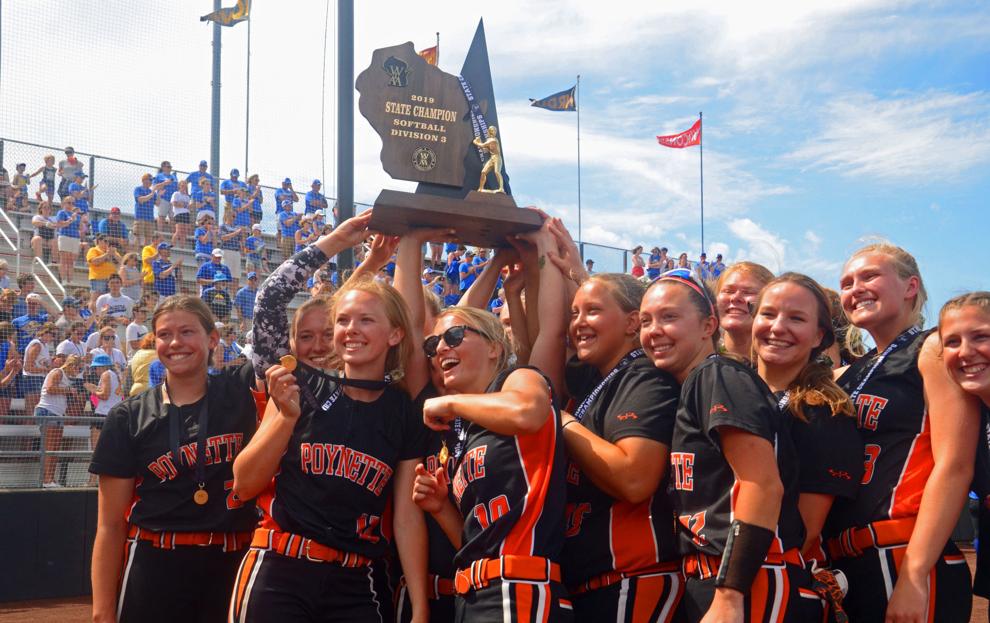 GALLERY: Poynette softball blanks Prescott in a WIAA Division 3 state semifinal
Poynette celebration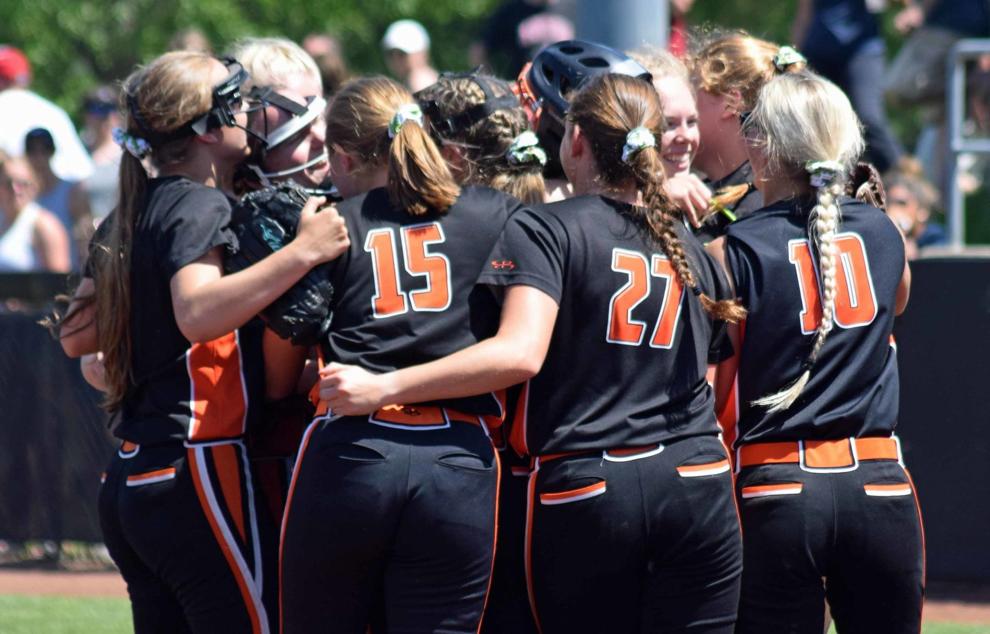 Ashley Hellenbrand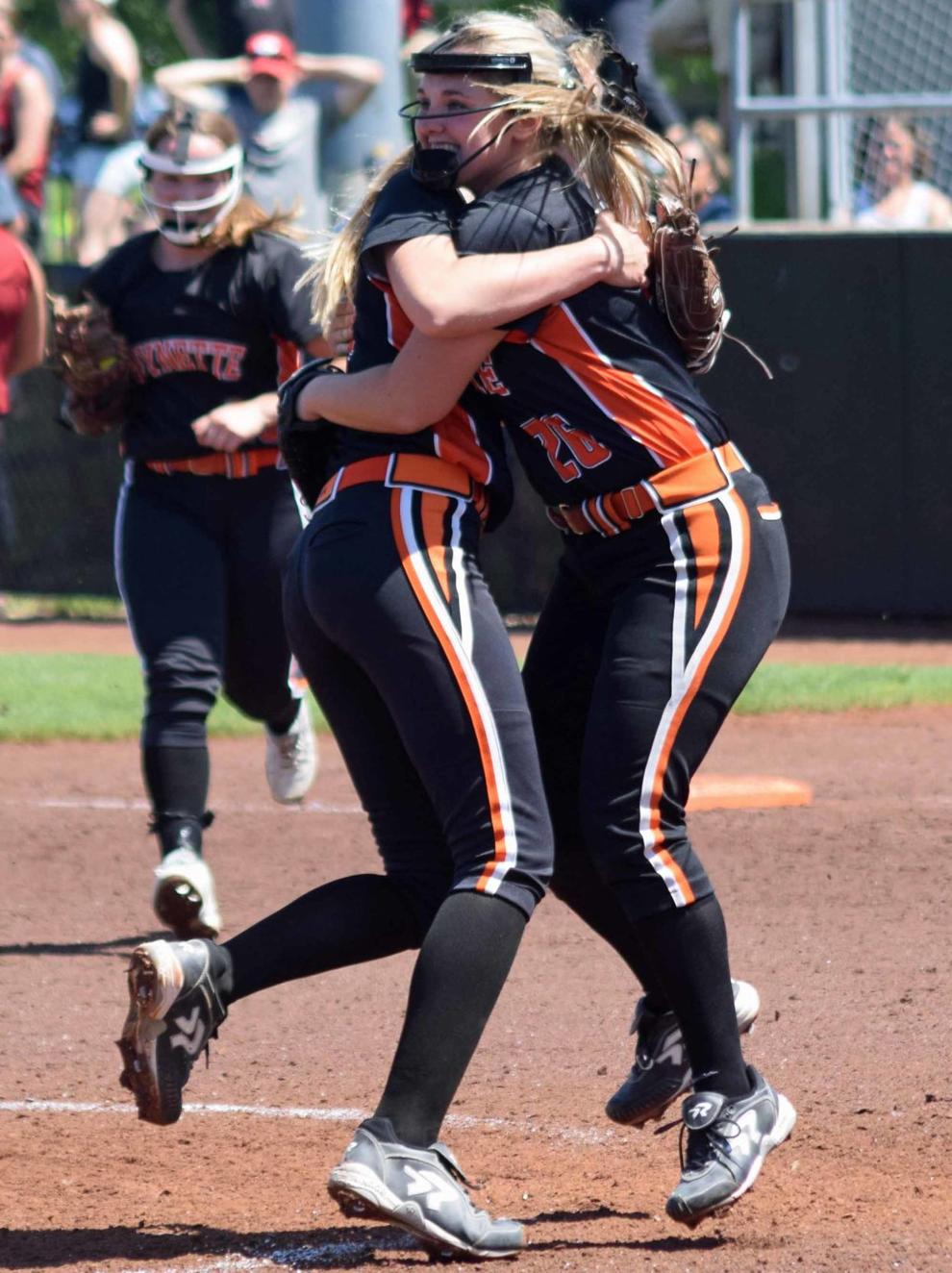 Casey Fountain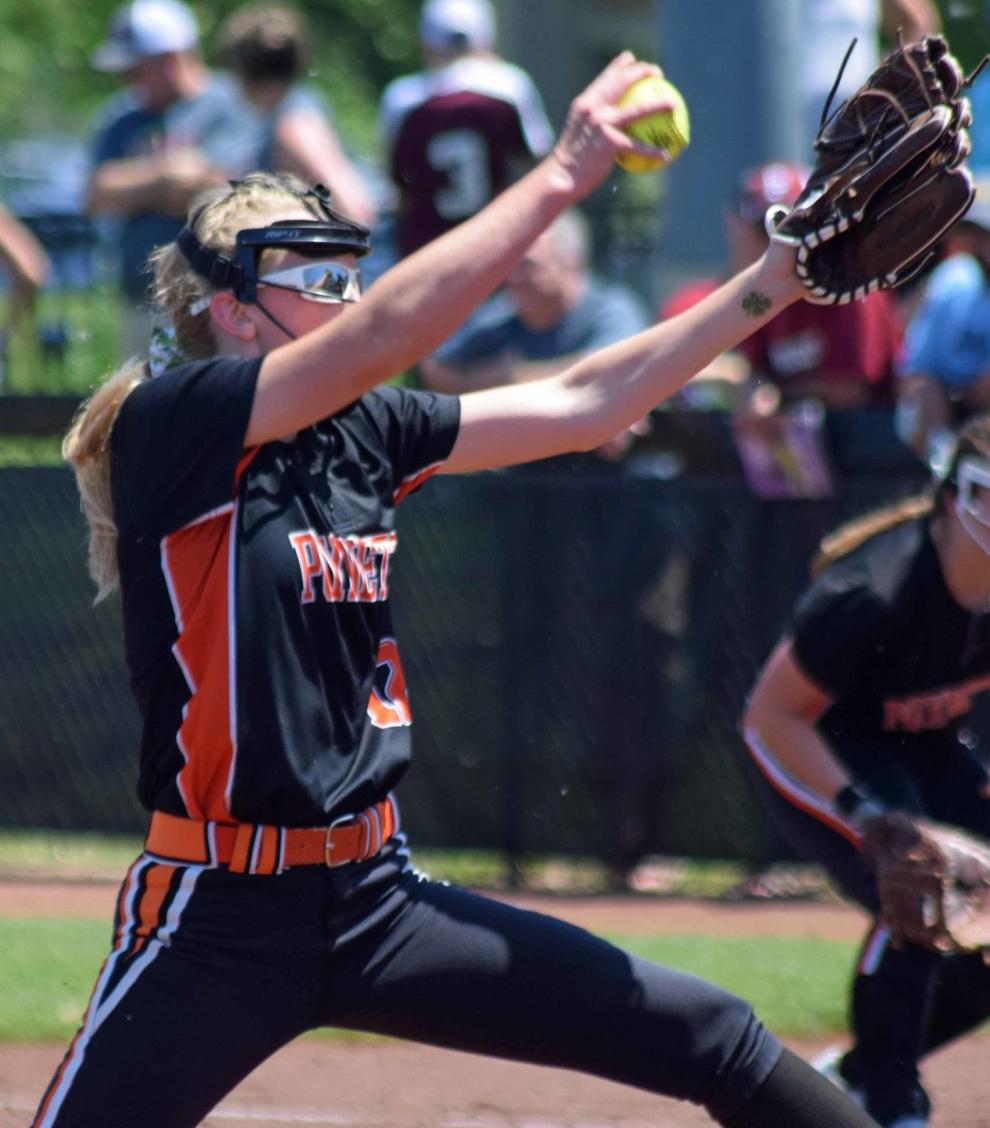 Brianna Kowald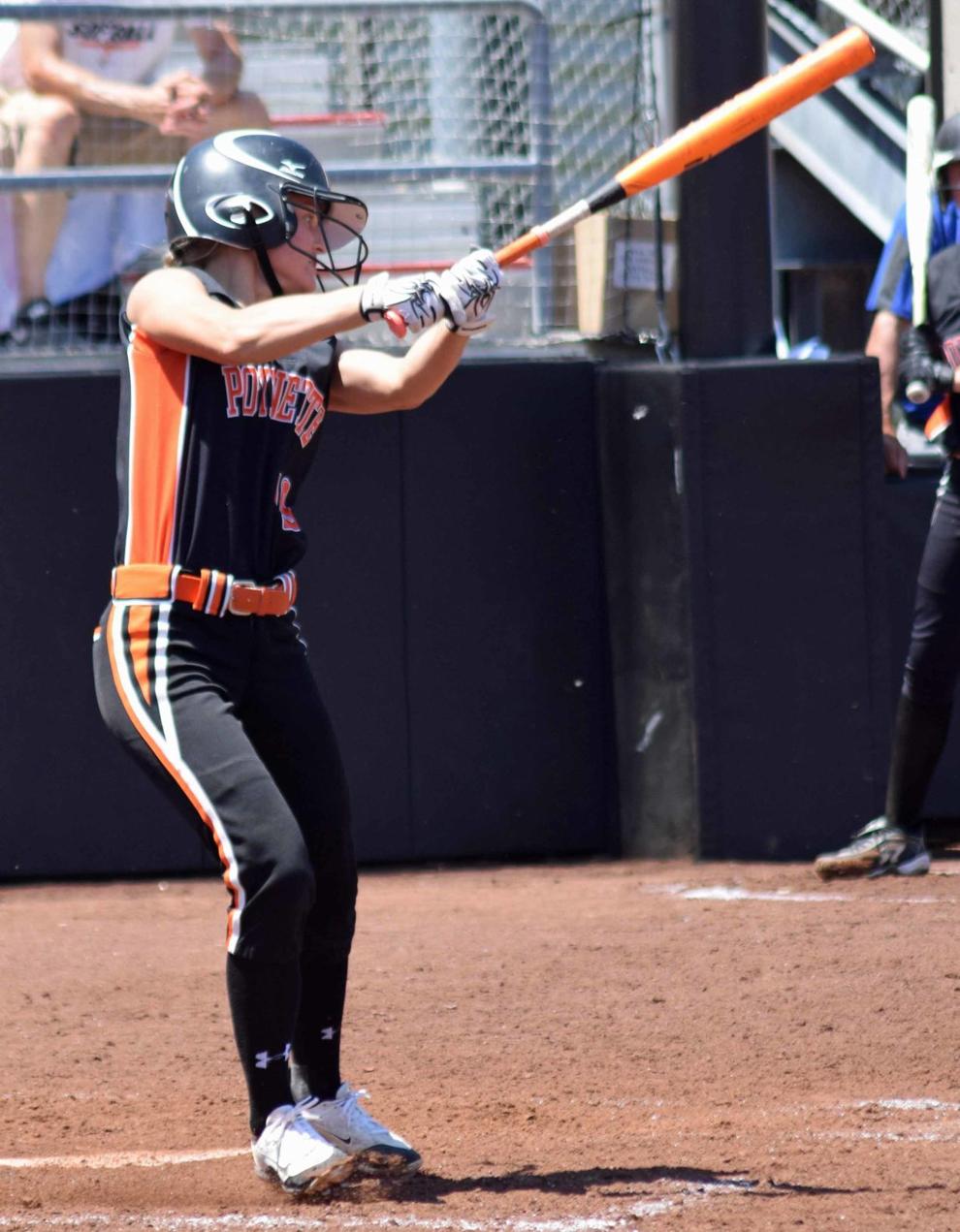 Peyton Kingsland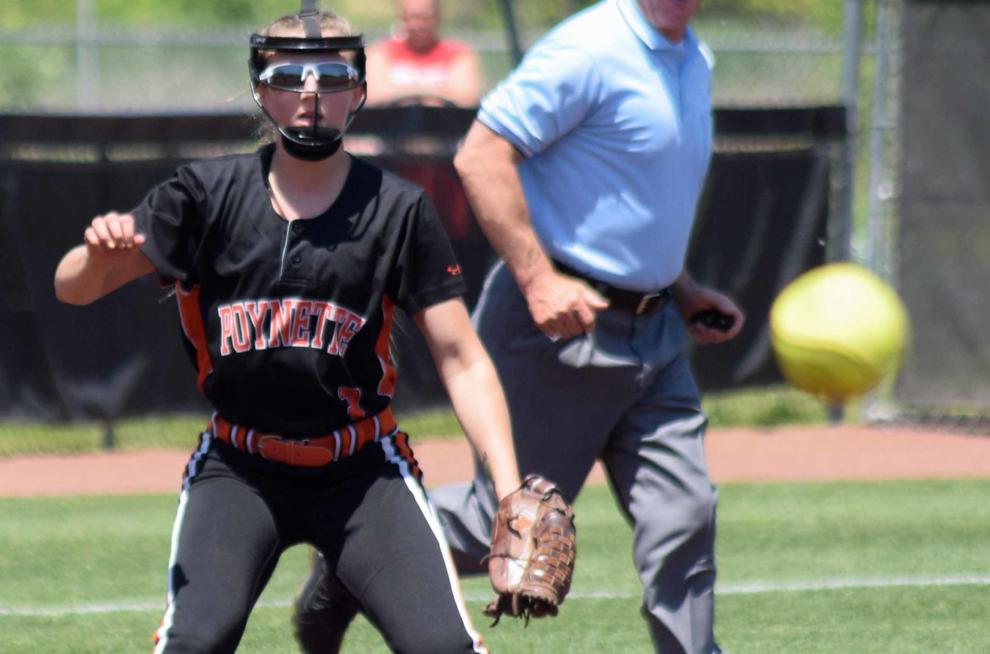 Lucy Cuff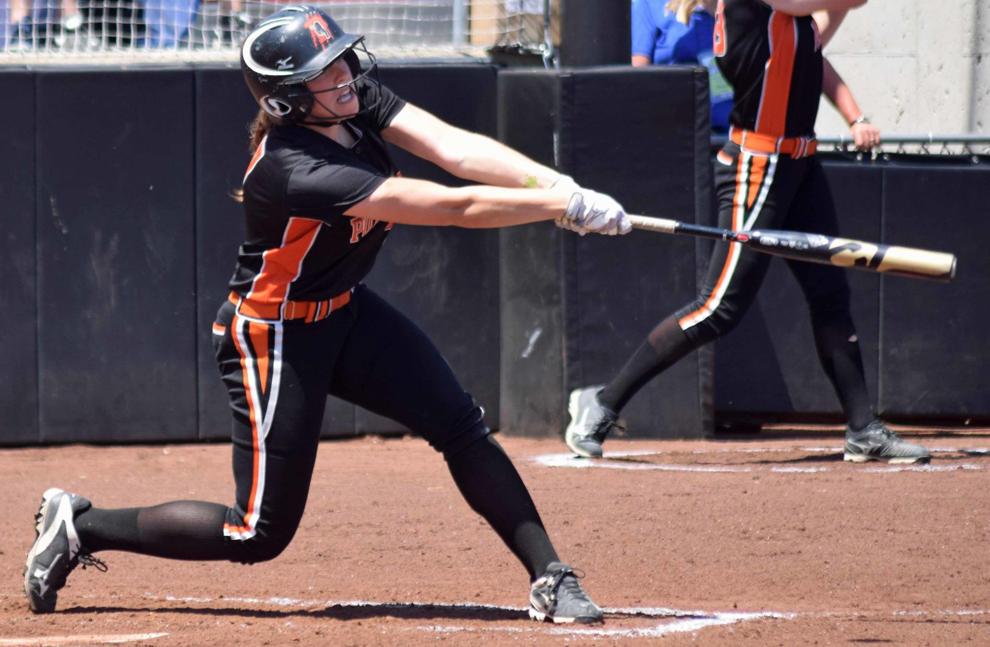 Molly Anderson
Mara Millard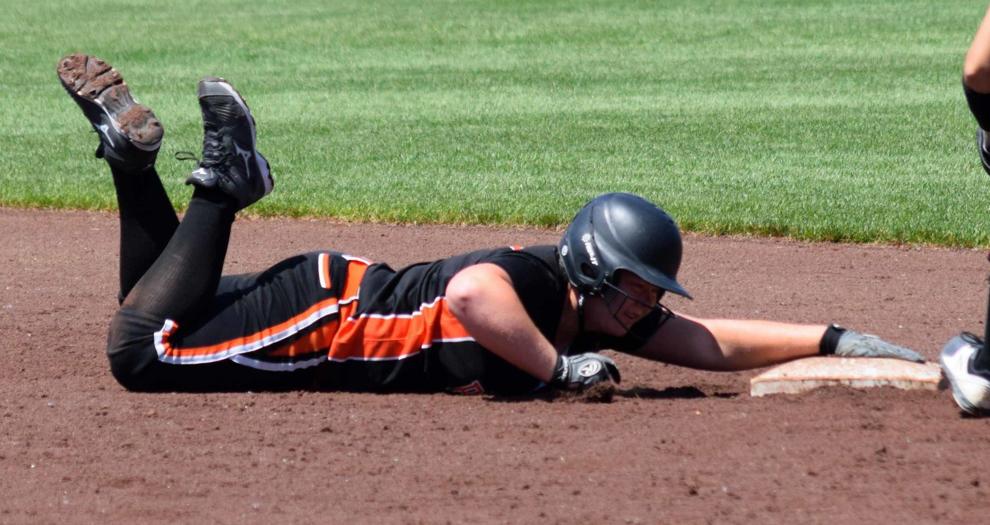 Brianna Schulz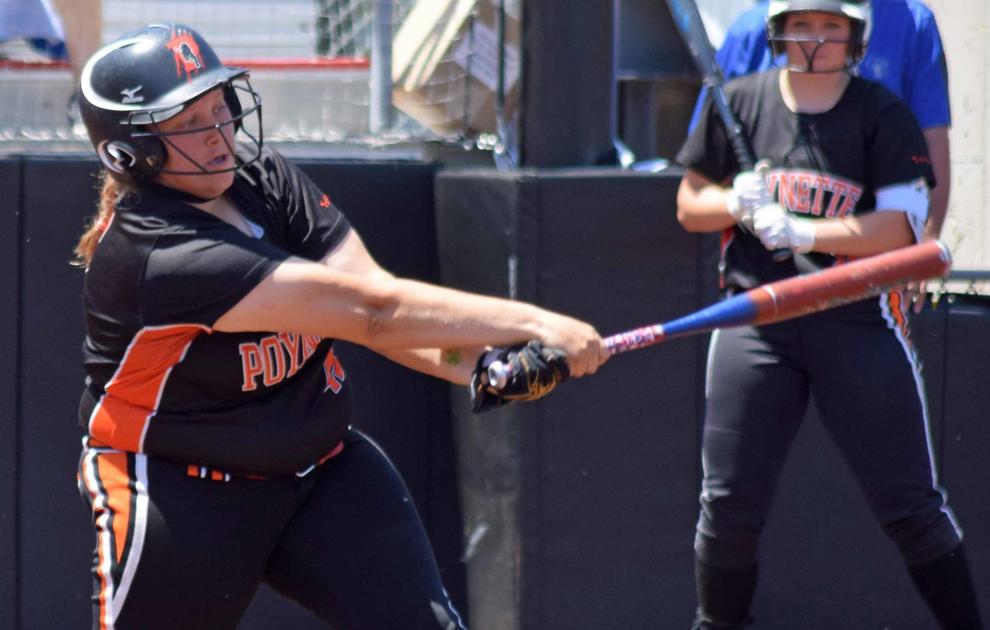 Morgan Jones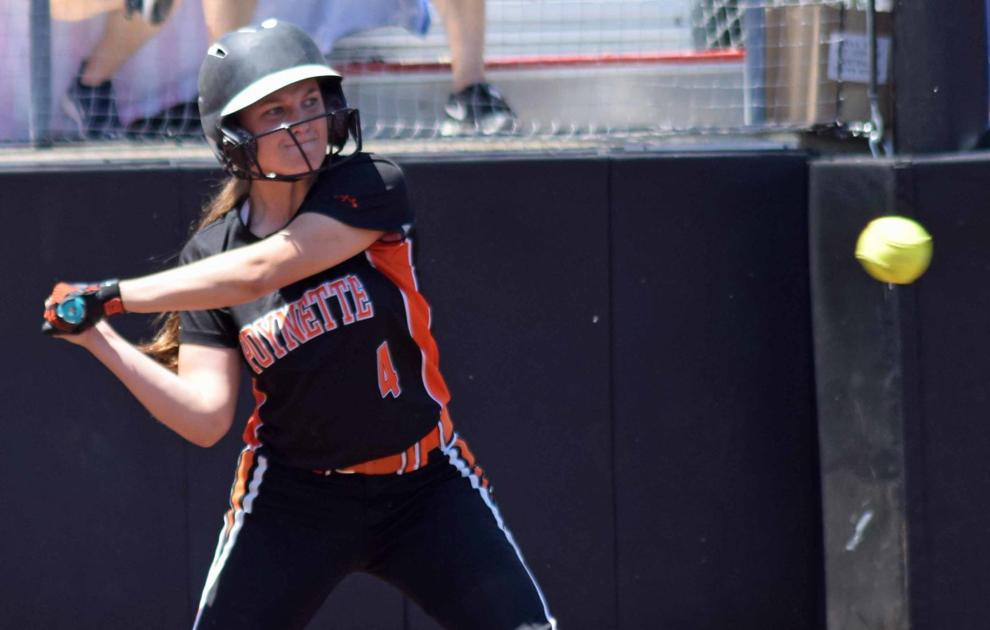 Zoie Ramberg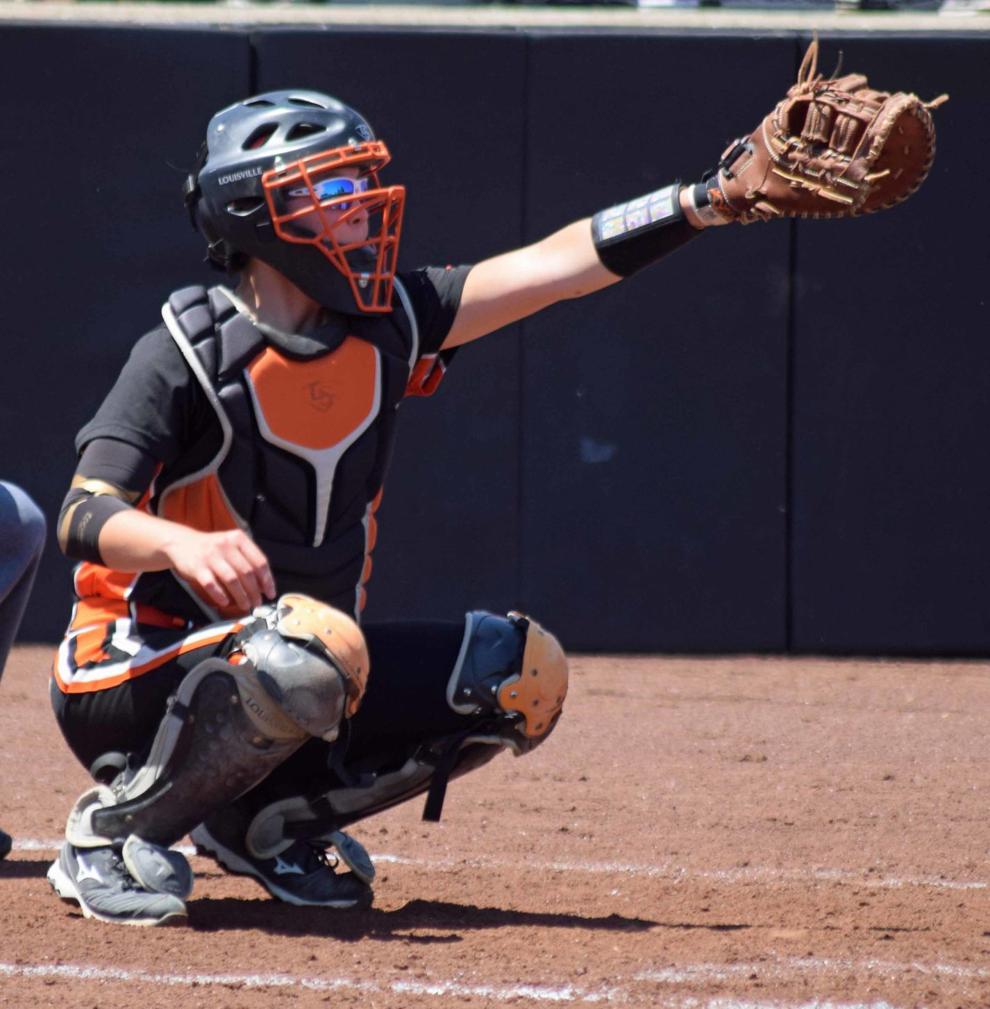 Abigail Genz and Lizzie Schwenn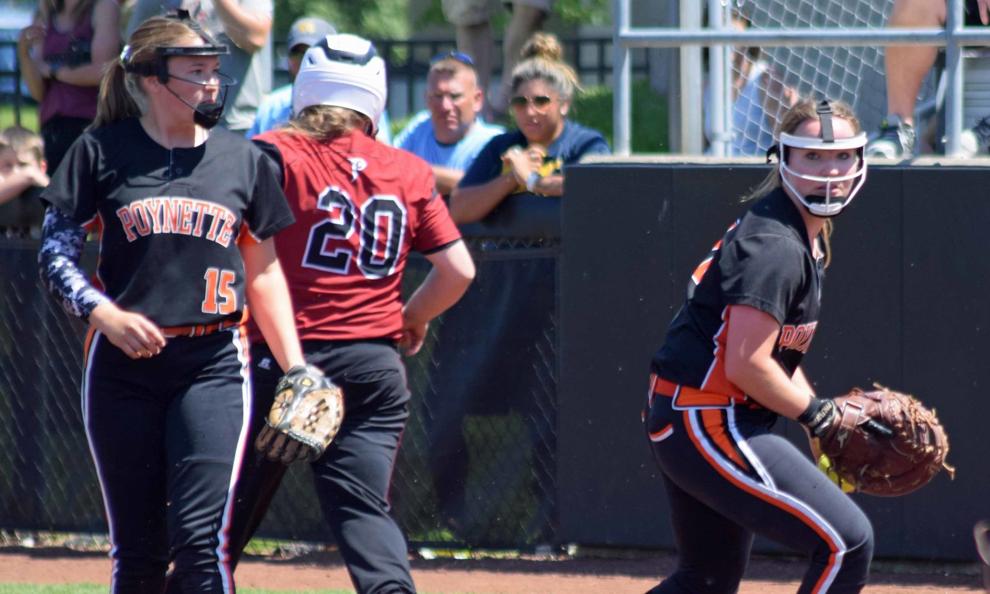 Morgan Jones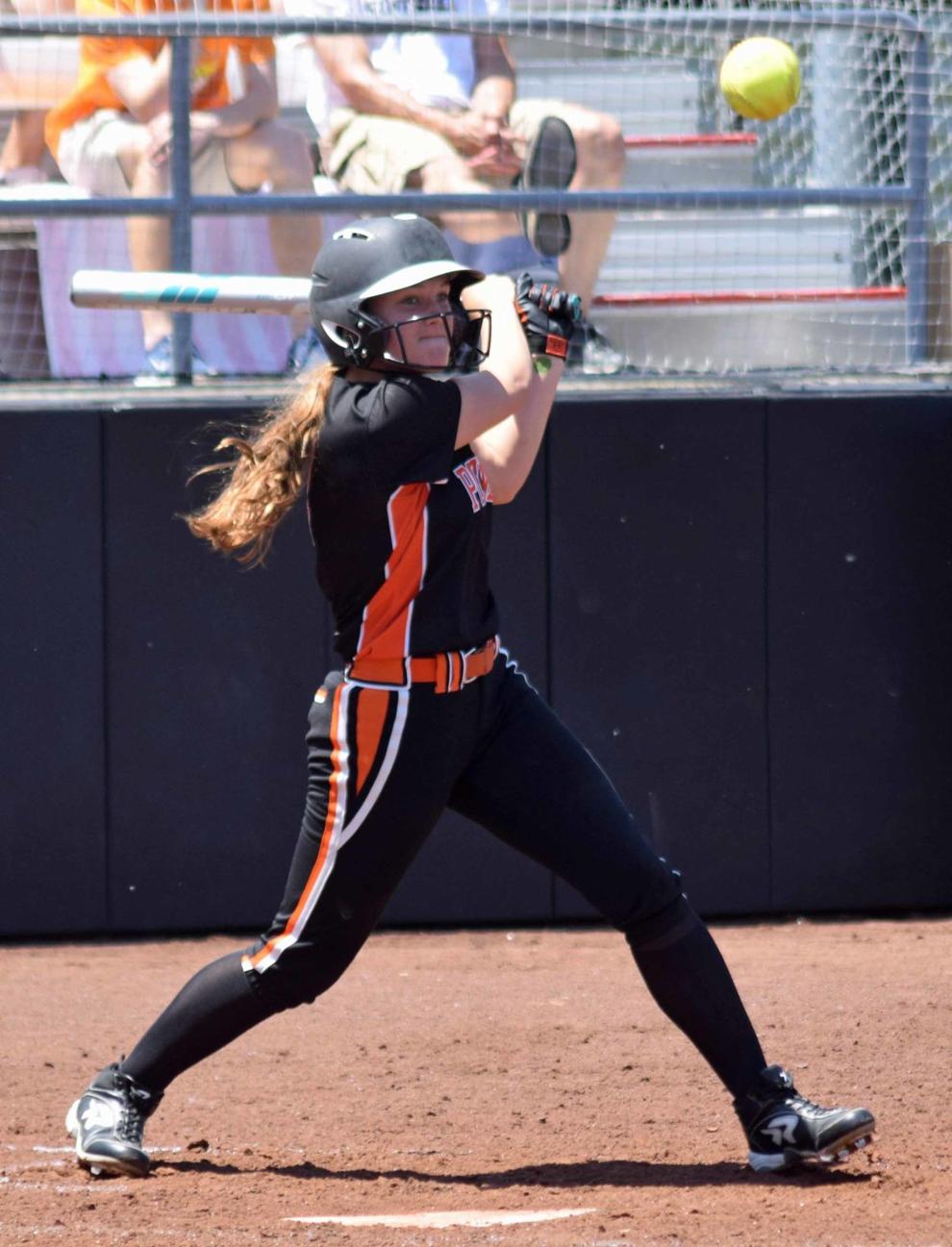 Mollie Blochwitz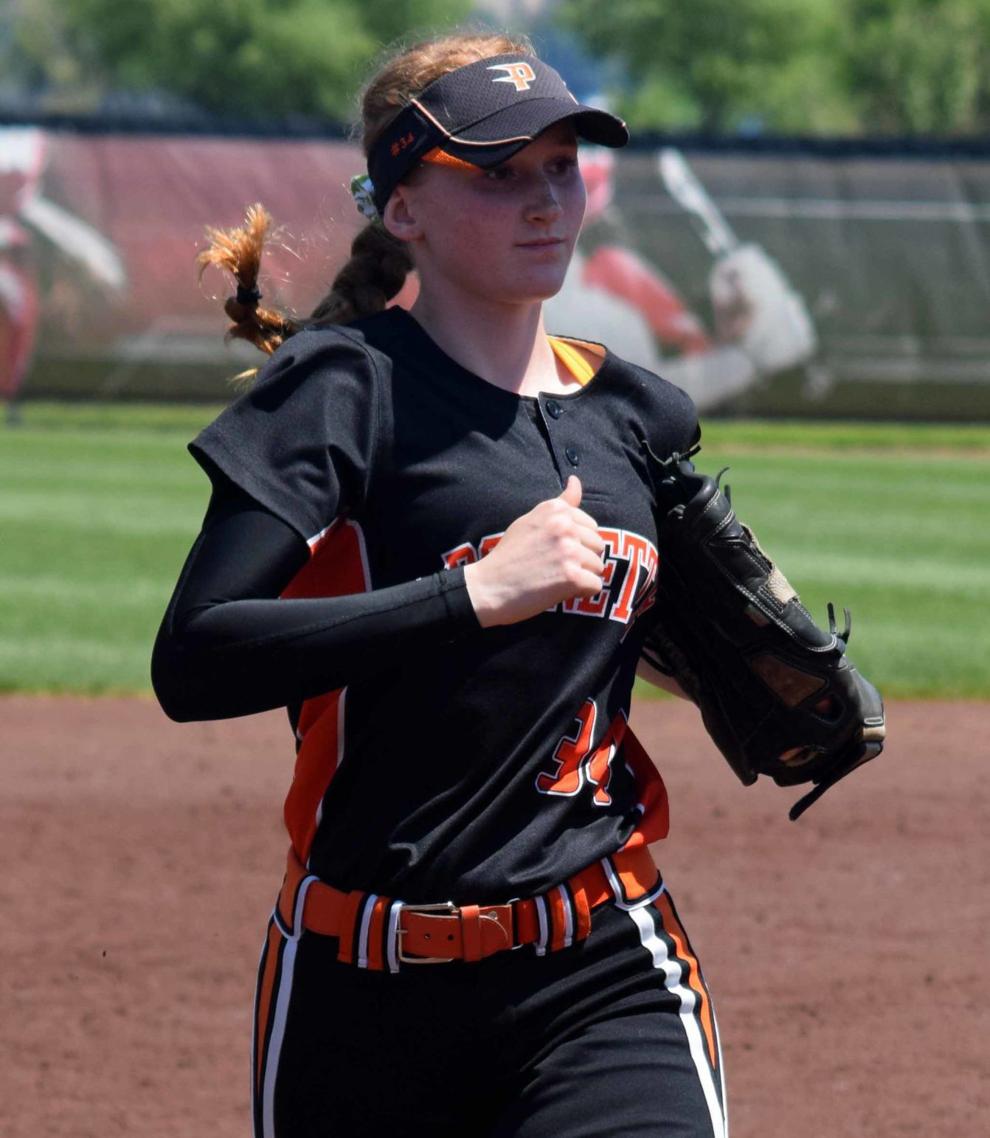 Poynette fans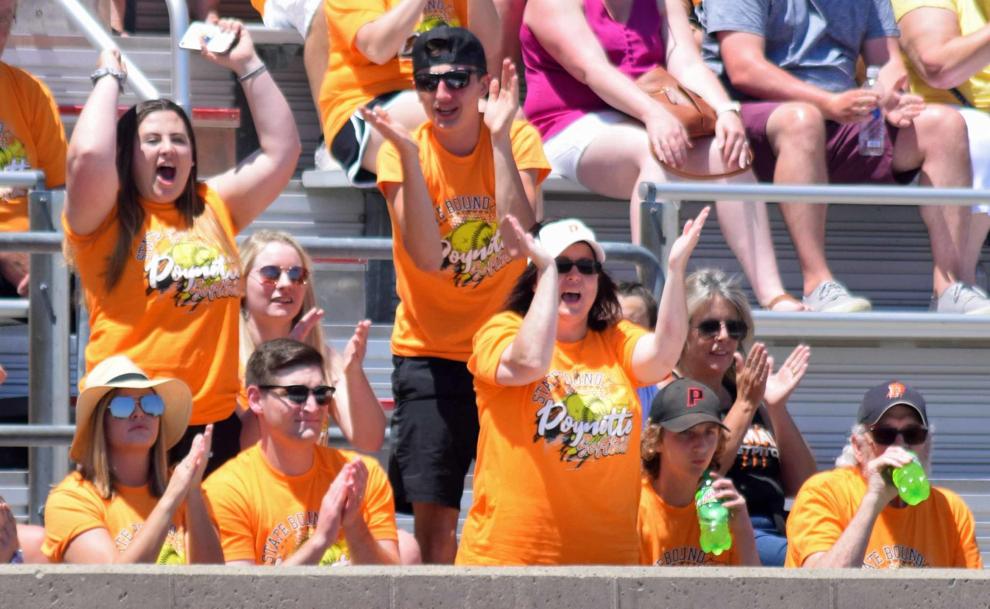 Poynette coach Bob Tomlinson, Brianna Kowald and Casey Fountain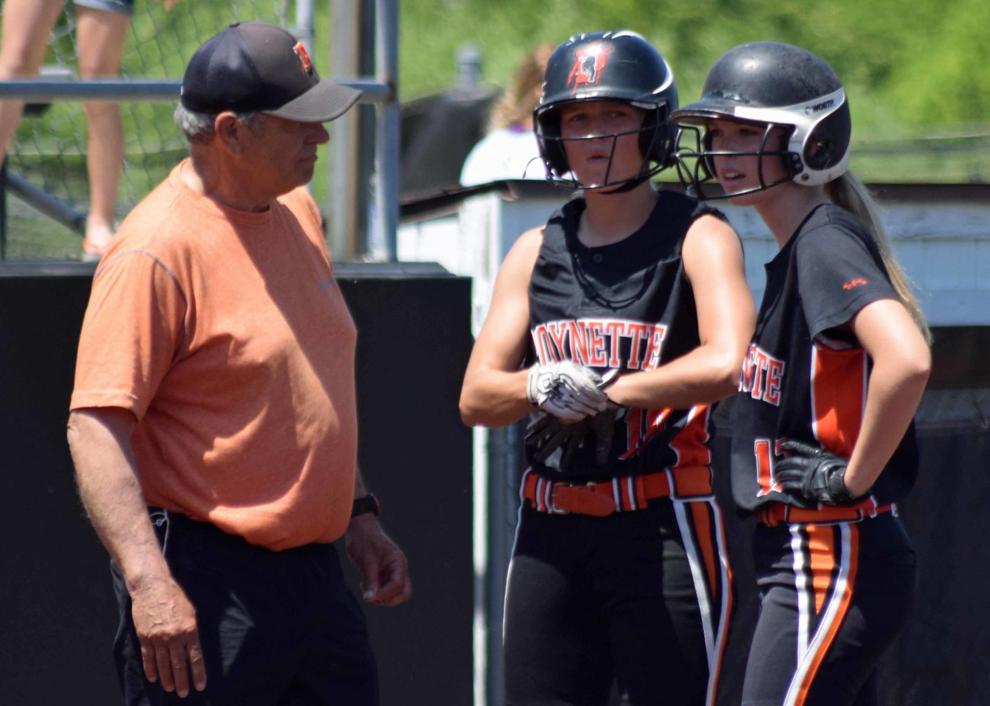 Ashley Hellenbrand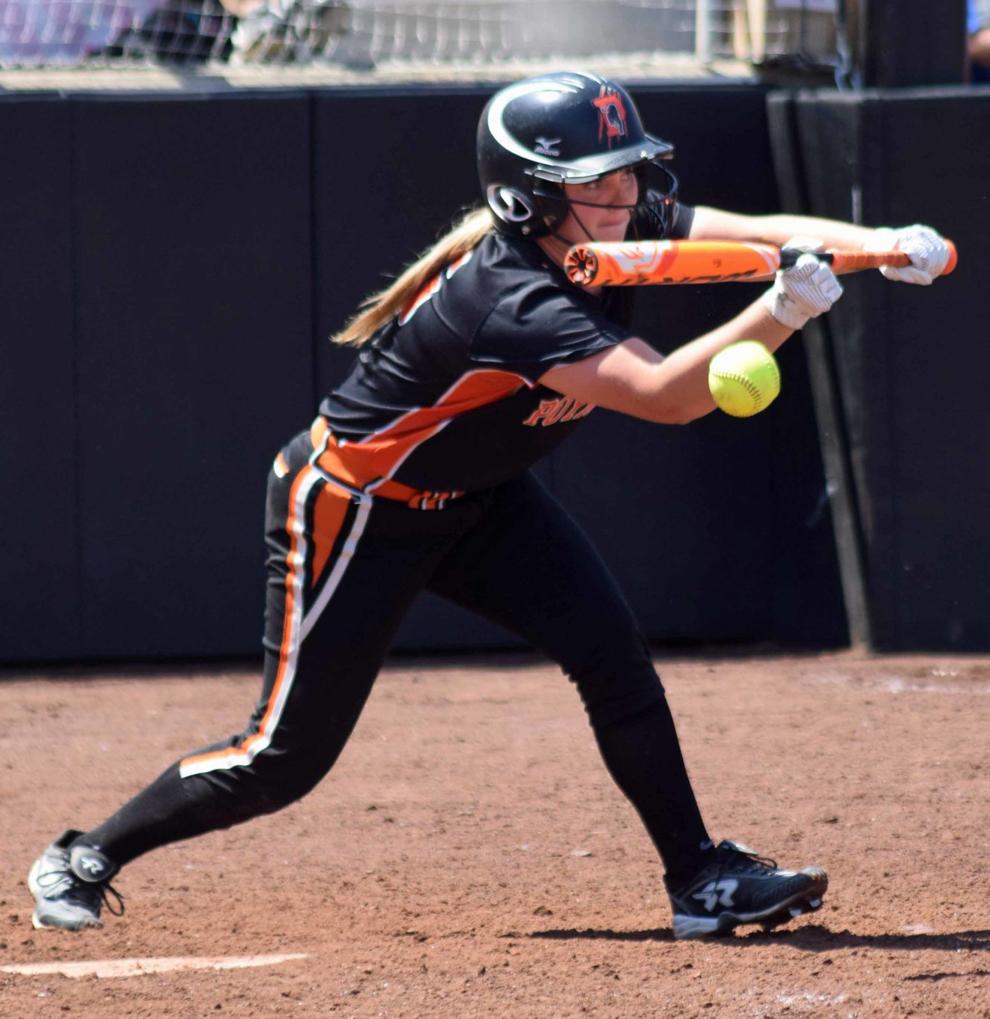 Brianna Kowald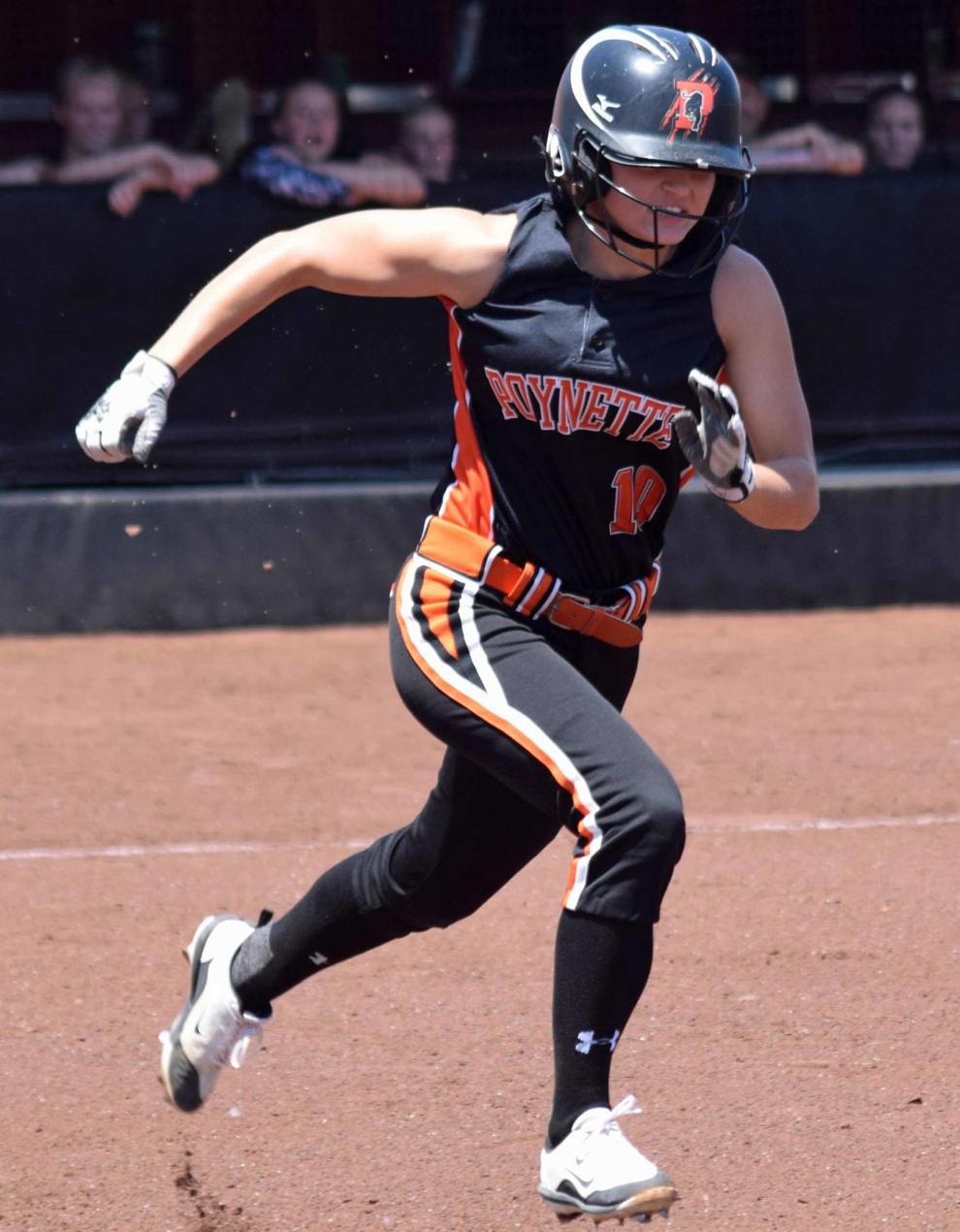 Brianna Schulz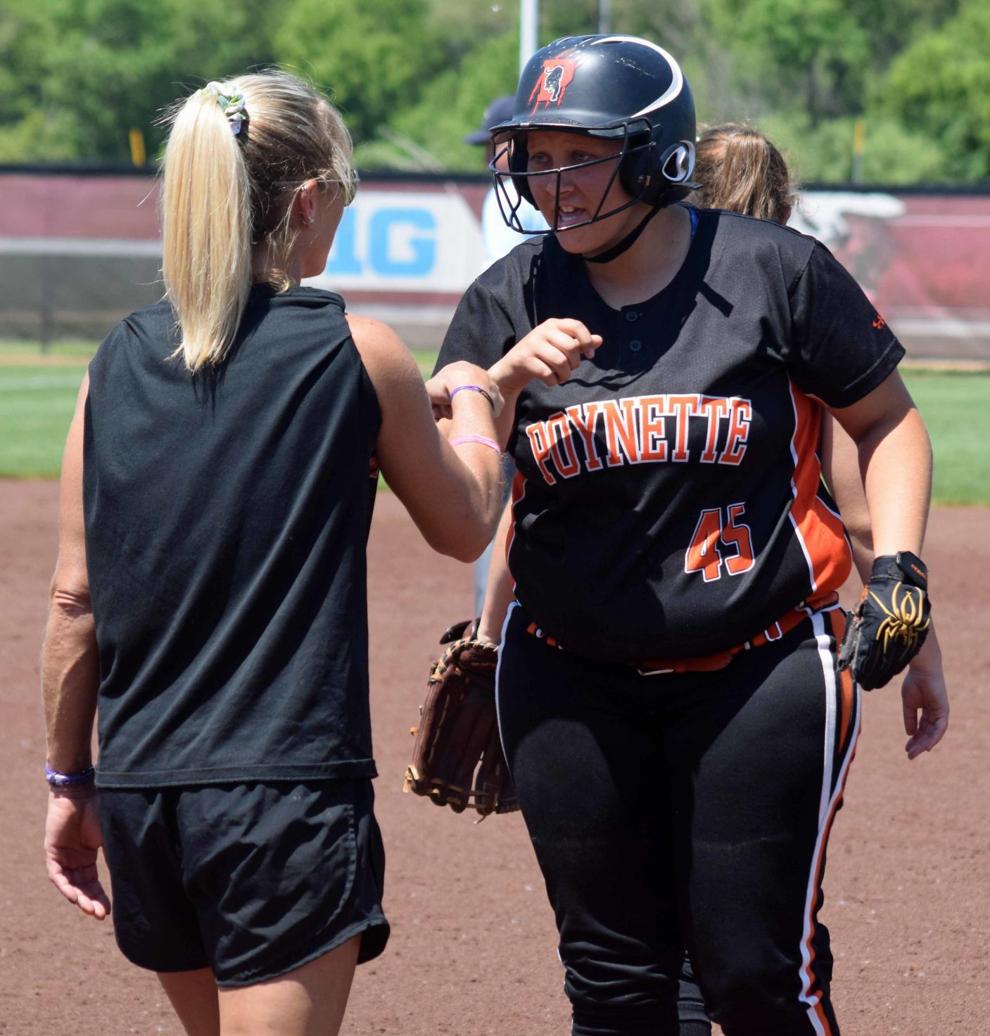 Casey Fountain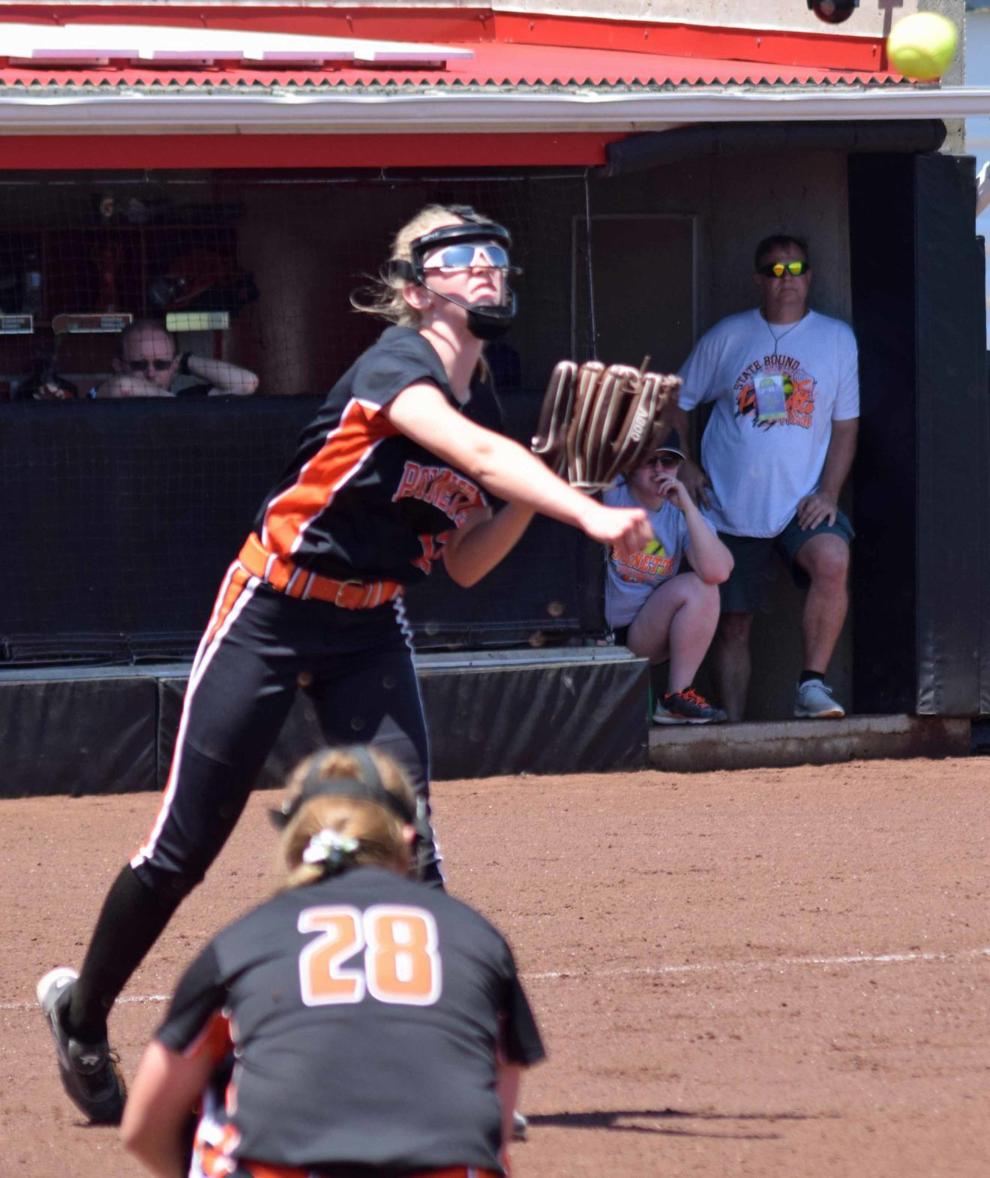 Lizzie Schwenn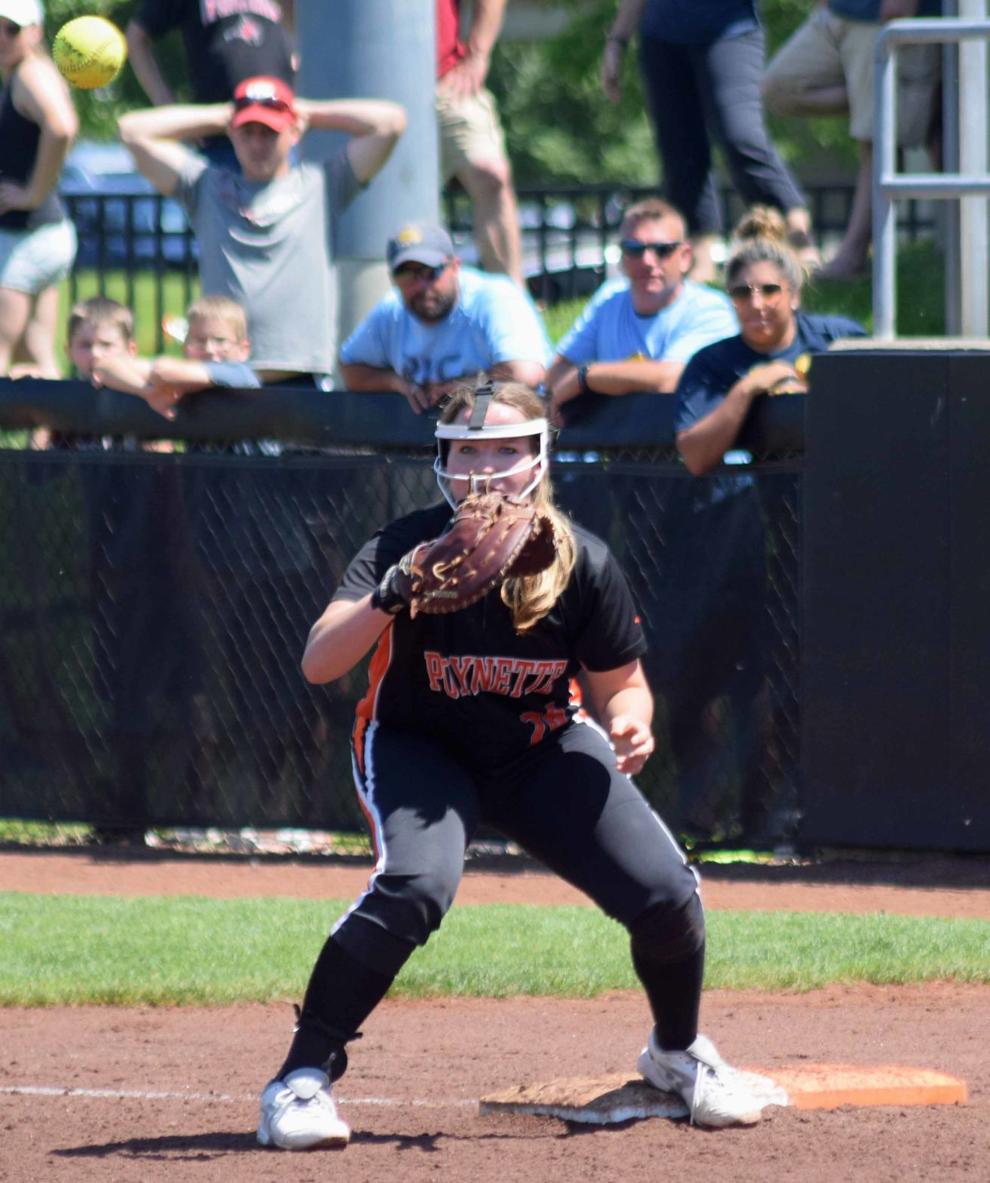 Lucy Cuff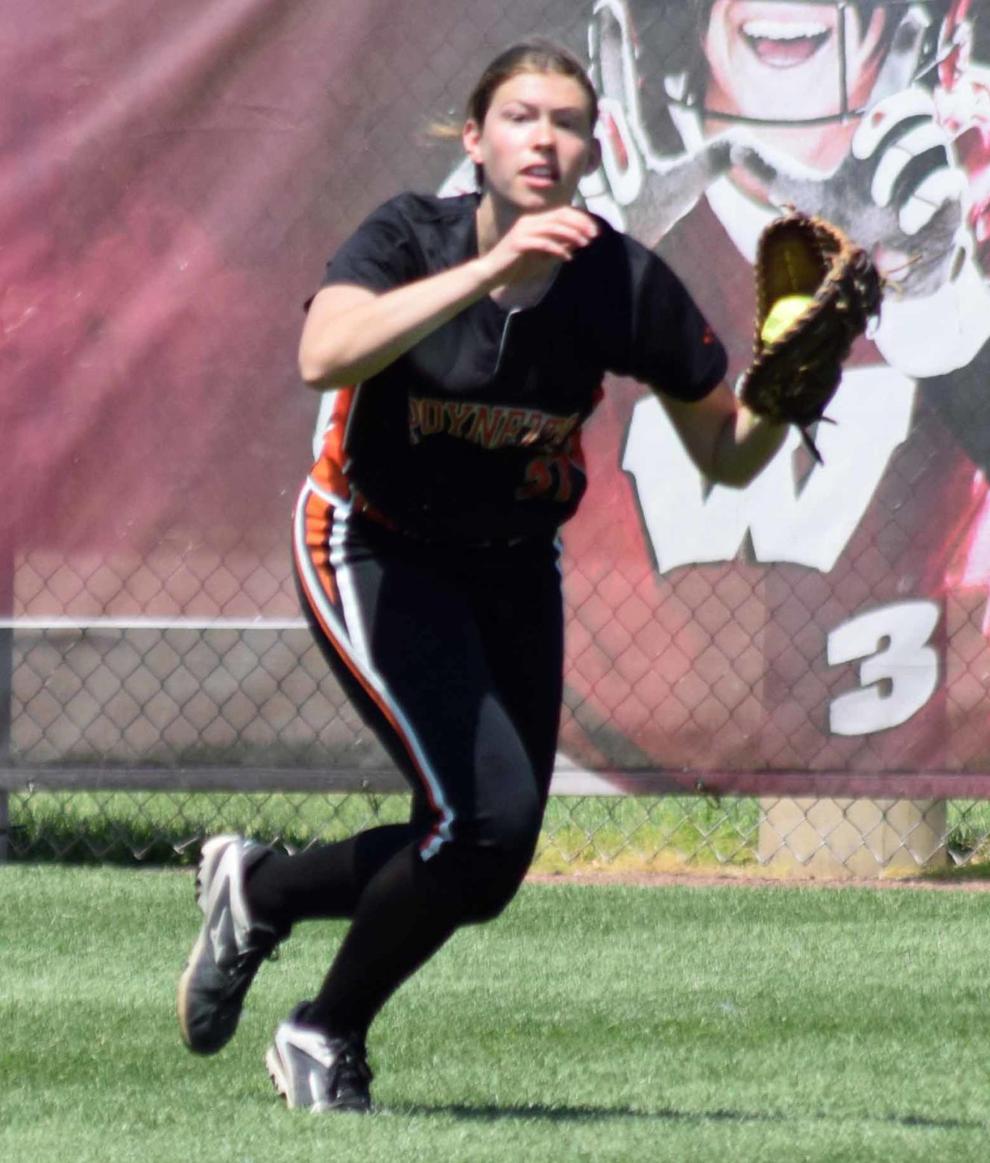 Mara Millard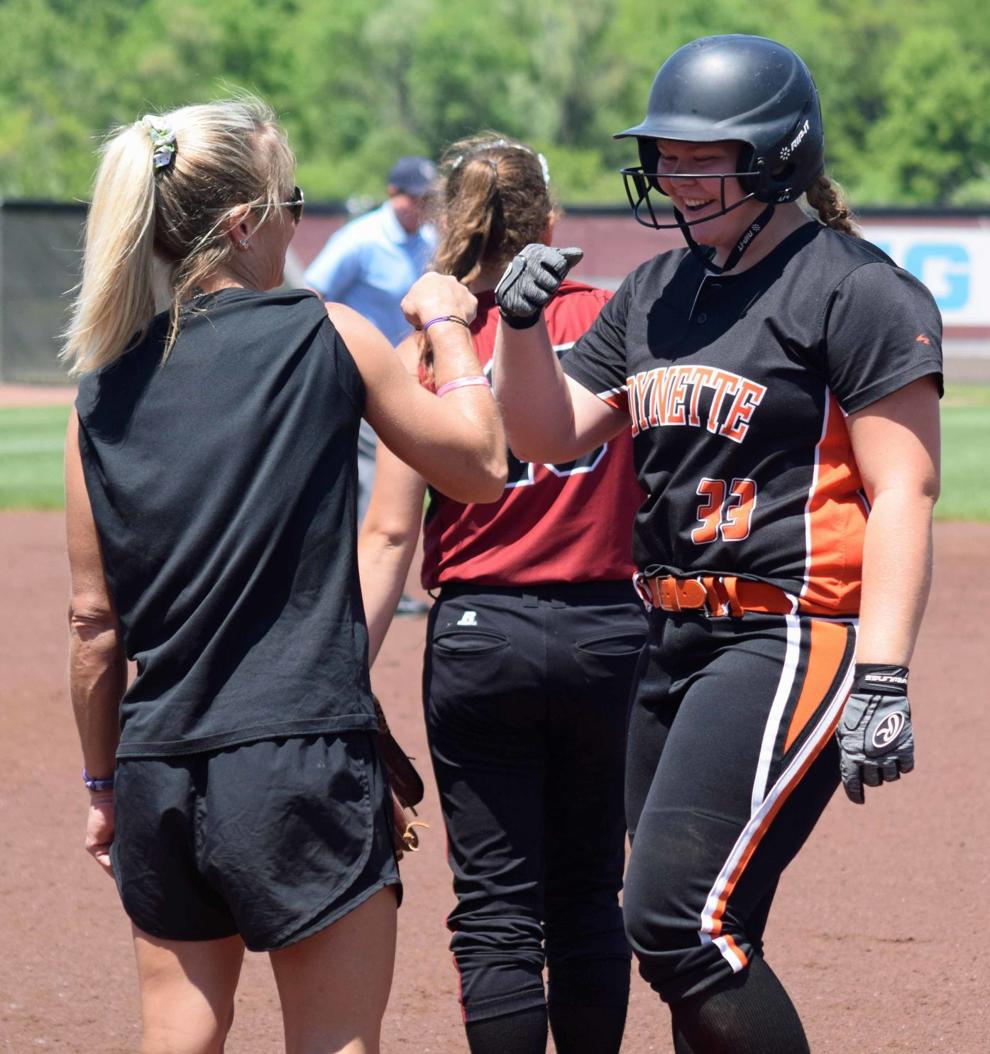 Peyton Kingsland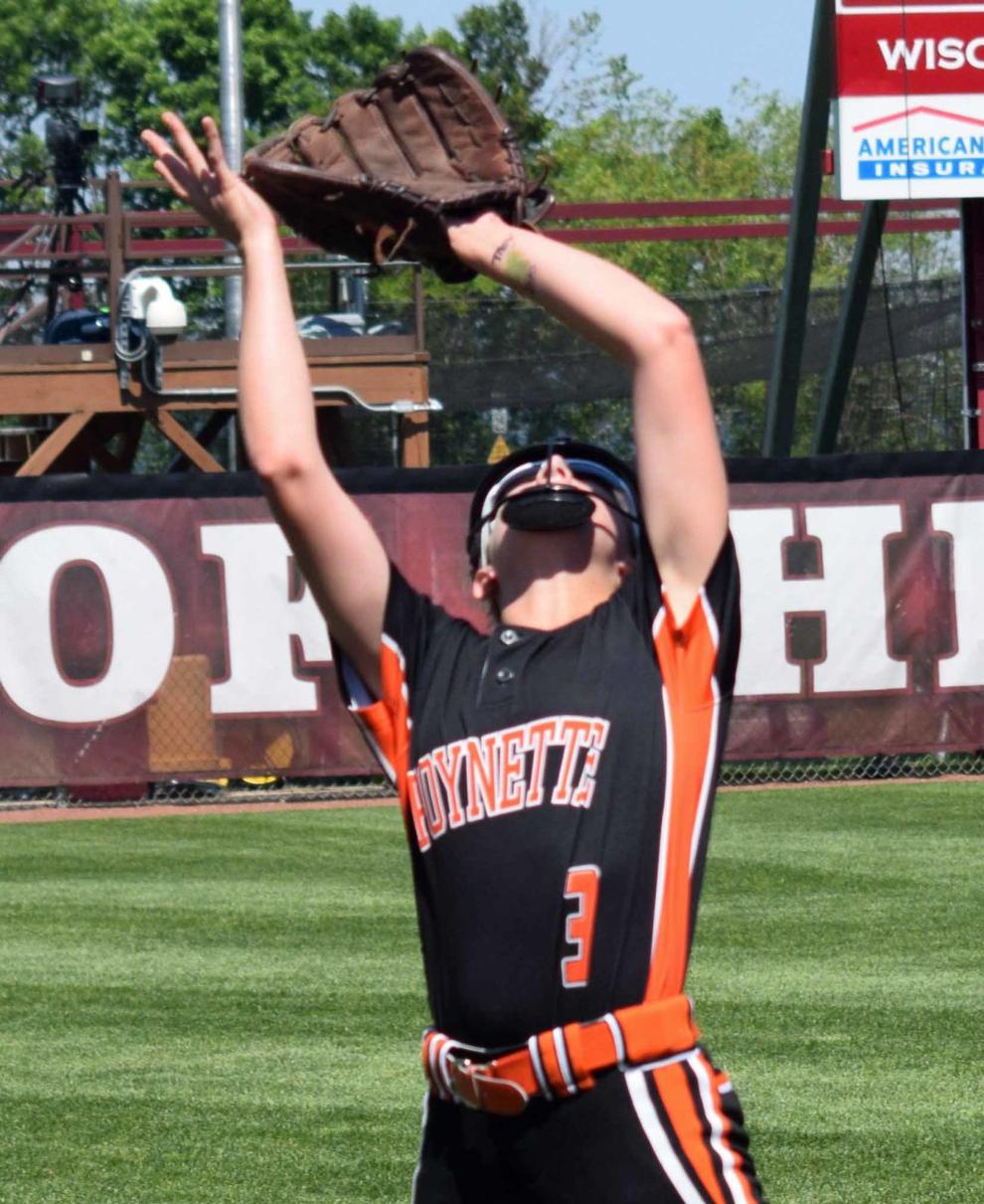 Molly Anderson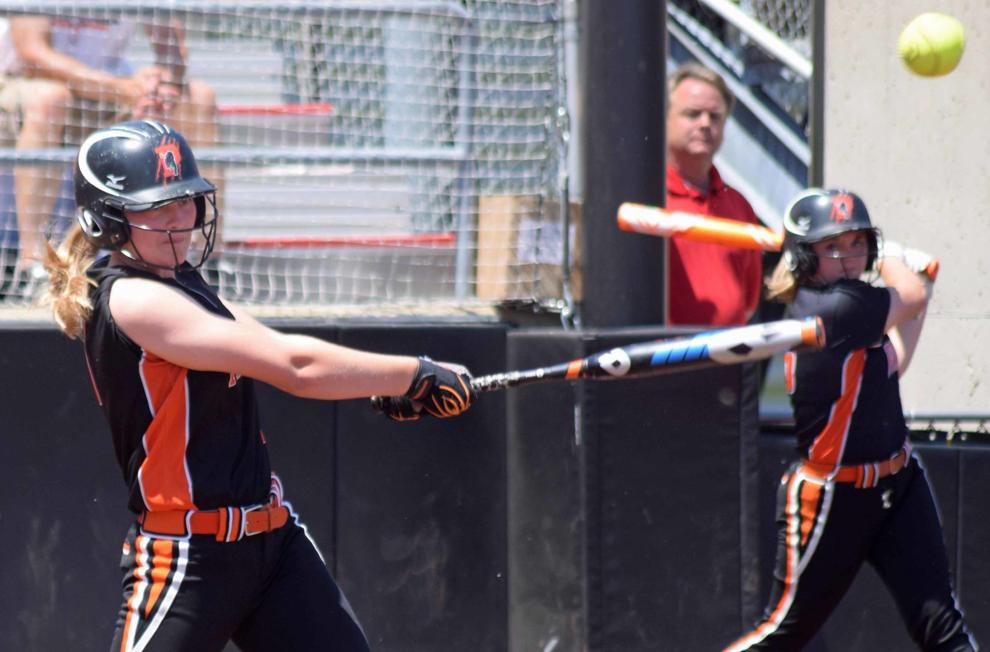 Mollie Blochwitz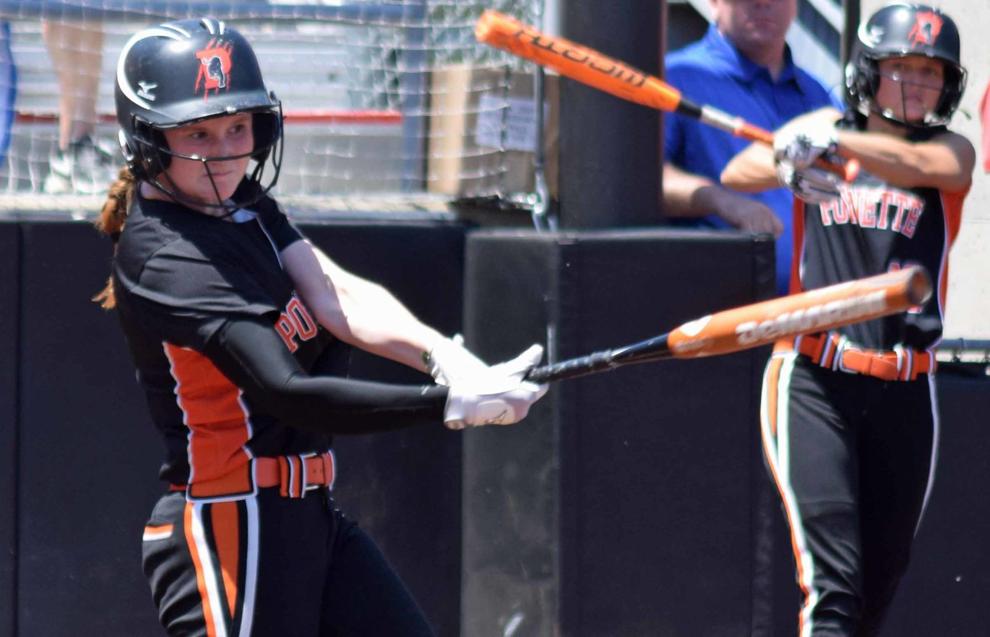 Zoie Ramberg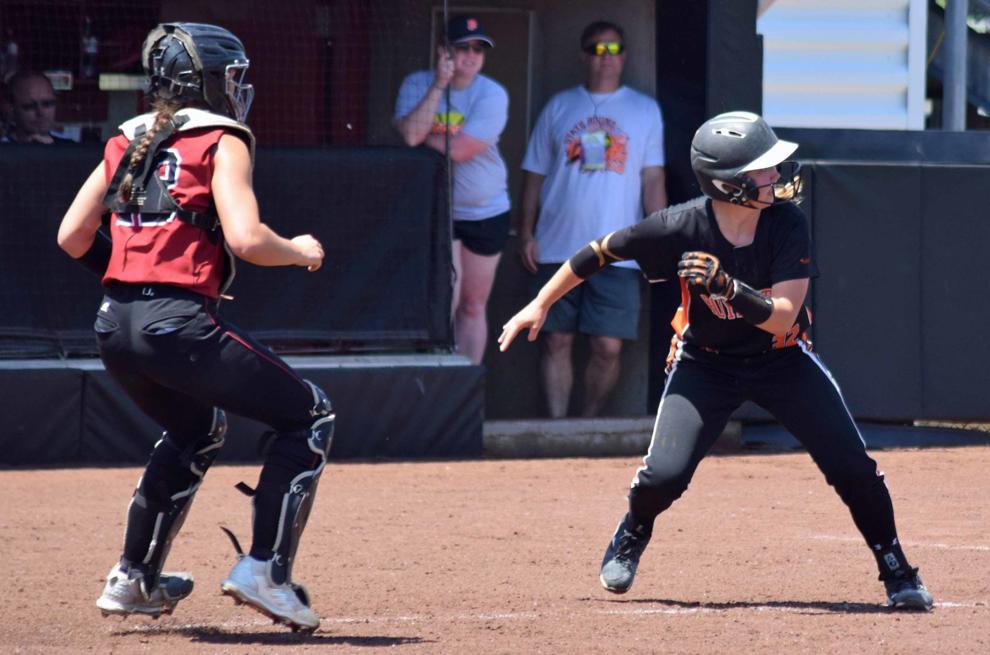 Poynette fans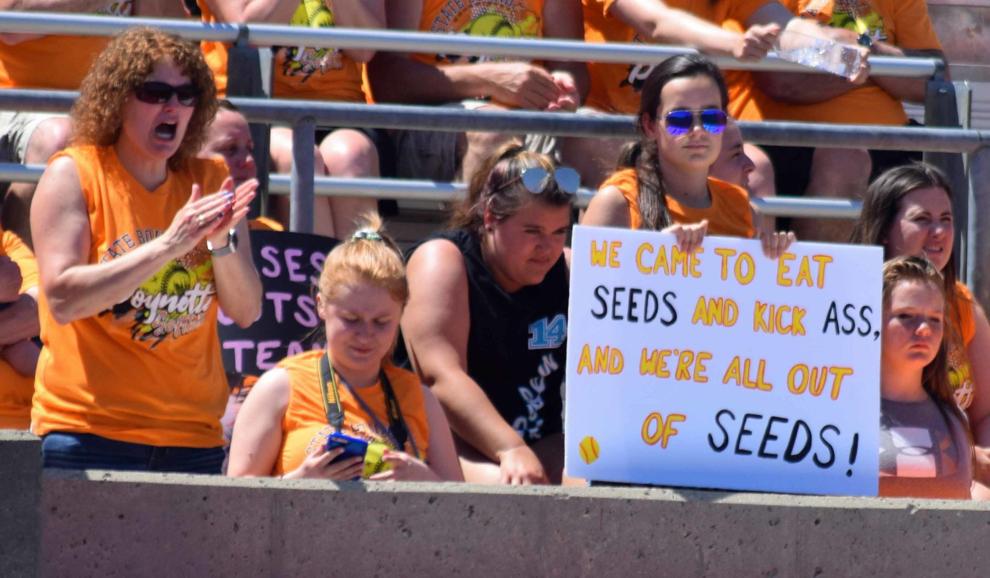 Poynette assistant coaches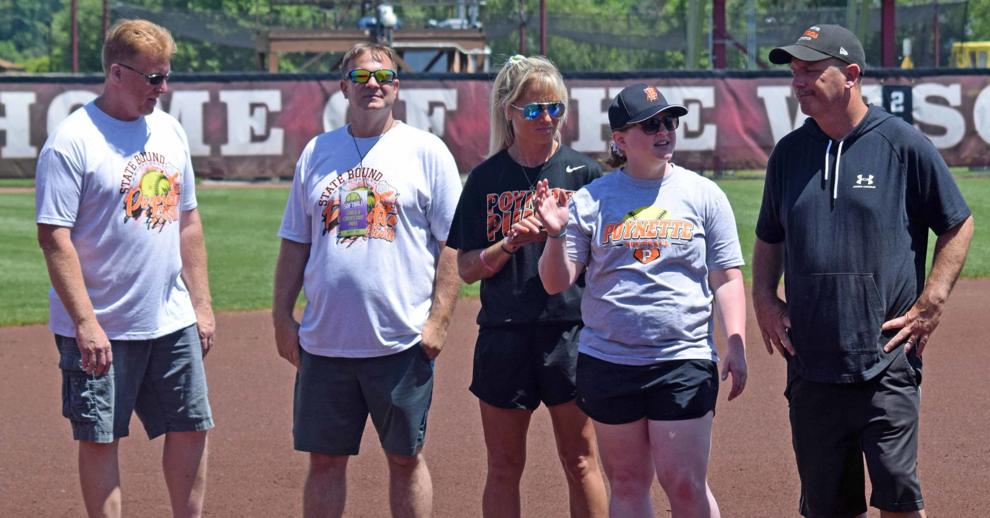 Poynette coach Bob Tomlinson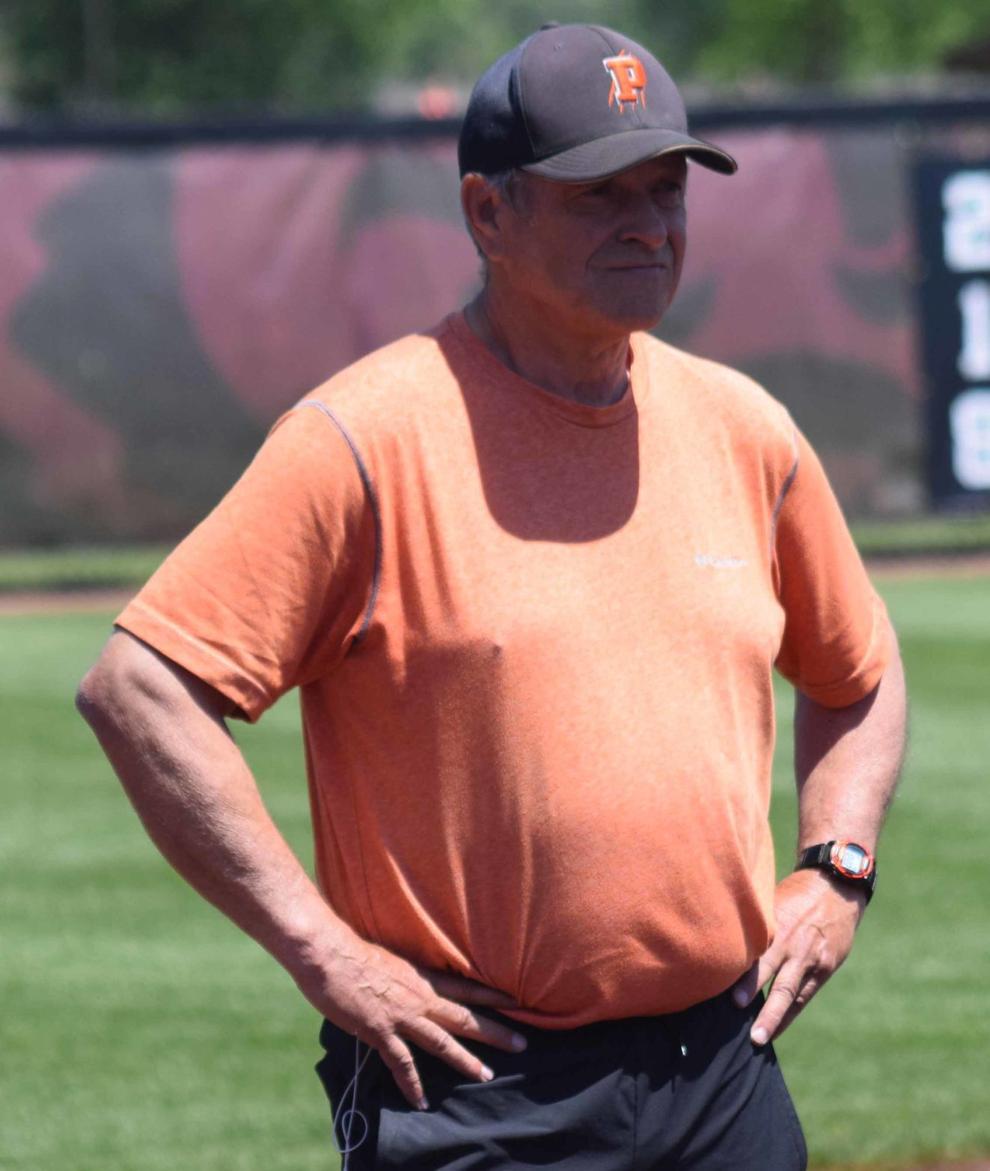 Follow Sean Davis on Twitter @SDavis_PDR or contact him at 608-745-3512.