MAUSTON — When the opportunity to compete in the Woodside High School Summer League arose for the Portage baseball team, it competed with one thing in mind: win the regular season league title.
After accomplishing that last week, the Warriors turned their sights on the Summer League Tournament championship. Those title hopes fell just short Thursday, as Portage's offense cooled off in a 5-0 loss to Viroqua in the championship game of the three-day season-ending tournament at the Woodside Sports Complex.
Portage earned its place in the championship game with a dominant 14-3 win over Milwaukee Pius in the morning's semifinals, but couldn't keep the bats going against the 138ers.
"I guess it was just really special getting one last shot with the guys because we didn't get a regular (high school spring) season," senior Colton Brandsma said. "The 10-game season at Woodside was huge, and with the tournament, I'm glad we got a shot at the championship game. It was just a shame we couldn't pull it off."
"We did the pitching and everything we needed to do, and sure enough, we put ourselves in a position to win it and we got beat by a very good team. I don't think we're kicking around here going 'We lost to a mediocre team,'" Portage coach Mike Hemming added.
The Warriors had a difficult time solving Viroqua starter Clayton Slack. The righty kept Portage off balance all day with a mix of pitches, coupled with a fast-paced delivery and side-arm motion.
Slack scattered just five Portage hits throughout the complete game win while allowing just two walks with seven strikeouts. Both Hemming and senior Matthew Miles admitted Slack, the 138ers normal starting shortstop, was unlike any other pitcher the Warriors had faced this summer.
"(The other pitchers) were usually medium speed I'd say, and this guy was a lot quicker than they were," Miles said.
"He plays with a sense of 'I'm pretty good,' and he backs it up," Hemming added. "You just had that feel that we were going to have to get a bit of a break, and they made good plays too. Sometimes that's just the way it is."
Portage had two runners reach base in the same inning just twice over the course of the seven innings, including in the opening frame. Senior Brett Walker and Miles hit back-to-back singles with two outs in the first inning, but senior Logan Carlson grounded out to Slack to end the threat. Meanwhile, Portage starter Ethan Bauer kept the 138ers quiet the first two innings, but ultimately Viroqua's bats started to boom.
The 138ers batted around in the third frame, pushing across four runs on six hits. Viroqua tallied half of its hits in the inning, all singles, including a string of four consecutive liners back up the middle from its Nos. 1-4 hitters.
"The bottom line is yes, they hit the ball," Hemming said. "We didn't have any errors or anything that caused that to happen, and it was just one of those deals where they had that inning and they were on the ball."
Viroqua, which was playing in its 51st game of the season, tacked on another run in the fourth. After designated hitter Phil Ott hammered a triple to the right field wall, he later trotted home on an RBI single up the middle by lead-off man Griffin Olson.
Portage kept the 138ers from any further damage however, as Brandsma turned an unassisted double play to end the inning. After both teams stranded a runner on second in the fifth, Brandsma again kept Viroqua from padding its advantage with another unassisted double play in the sixth.
"They were crushing it up the middle, so I had the shift on and one of them was right over second base. Luckily I had the shift on was right there to make the play," he said.
Portage again stranded a pair of runners in the home half of the sixth and were retired in order to close things out in the bottom of the seventh. Miles went 2-for-3 at the plate and fanned three in four innings of relief work, while senior Ryan Schultz had a double to lead Portage.
While he wishes the end result was different, Brandsma said he wouldn't change many things about this season with his fellow classmates.
"We had a lot of, I guess, hype around our class because we had obviously a lot of seniors. And just getting out on the field and showing what we're made of is huge for us," he said. "It was great to get on the field with the boys."
VIROQUA 5, PORTAGE 0
Viroqua;004;100;0;—;5;12;0
Portage;000;000;0;—;0;5;0
Pitchers (ip-h-er-bb-so) — V: Slack (W; 7-5-0-2-7). Por: Bauer (L; 3-7-4-0-0), Miles (4-5-1-1-3).
Leading hitters — V: Zemla 3x4, Ott 3x3, Olson 2x4, Bohmkamp 2x3. 2B — Zemla. 3B — Ott. P: Miles 2x3. 2B — Schultz.
Warriors power past Popes
Portage emphatically punched its ticket into the championship game with a 14-3 win over Milwaukee Pius in five innings in the semifinals on Thursday morning.
The Warriors seized control in the second inning and never looked back after losing an early lead. Brandsma started the semifinal match-up off with a bang, belting a solo home run down the left field line for a quick 1-0 lead.
Pius answered back with two runs in the bottom of the opening stanza on a two-run single by Josh Treffert, but the Warriors quickly counterpunched.
Portage responded with three runs, all with two outs, in the top of the second to reclaim the lead for good. After a groundout and a fly out, Schultz worked a full-count walk before senior Brooks Schrank singled to left to put a pair on. A wild pitch put both runners in scoring position and set the table for senior Delnato Sheppard Jr.
Sheppard Jr. dropped a bunt single down the third base line to score Schultz, and the ensuing errant throw to first allowed Schrank to also come across for a 3-2 lead. Sheppard Jr. scooted to second on the play and later scored when senior Kendal Thomson reached on an error for a 4-2 advantage.
"Dale Sheppard being in the 10 hole; a lot of times, people say your No. 10 hitter in terms of production (is low). In that game, he had three runs scored, two hits and two RBIs," Hemming said. "He was a kid that really stood out."
After tacking on two more runs in the fourth, the Warriors blew things open with eight runs in the fifth. Portage took advantage of five walks and had three hits, punctuated by a bases-clearing two-out double by Walker, for a 14-2 lead. Walker then shut the door after allowing a run in the bottom of the inning.
Walker scattered five hits with two walks and five punchouts in the complete game outing, while Miles and Sheppard Jr. each had two hits, including a double by the former, in the victory.
Thursday's win along with the loss to Viroquad runs Portage's overall record on the summer to 13-2, with a trip to Badger North Conference foe Beaver Dam on tap for Tuesday.
"I'll take that and I think they will too," Hemming said.
PORTAGE 14, MILWAUKEE PIUS 3 (5)
Milw. Pius;200;01;—;3;5;2
Pitchers (ip-h-er-bb-so) — Por: Walker (W; 5-5-3-2-5). MP: Dahlstrom (L; 3-5-2-3-0), B. Doherty (1.1-1-5-5-4-0), Treffert (0.2-3-5-3-1).
Leading hitters — Por: Miles 2x4, Sheppard Jr. 2x2. 2B — Walker, Miles. HR — Brandsma. MP: Rademan 2x2.
Andy Mittlesteadt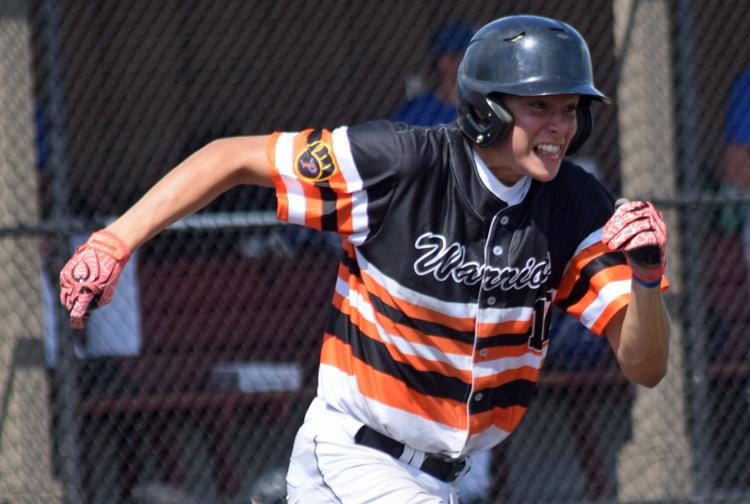 Brett Walker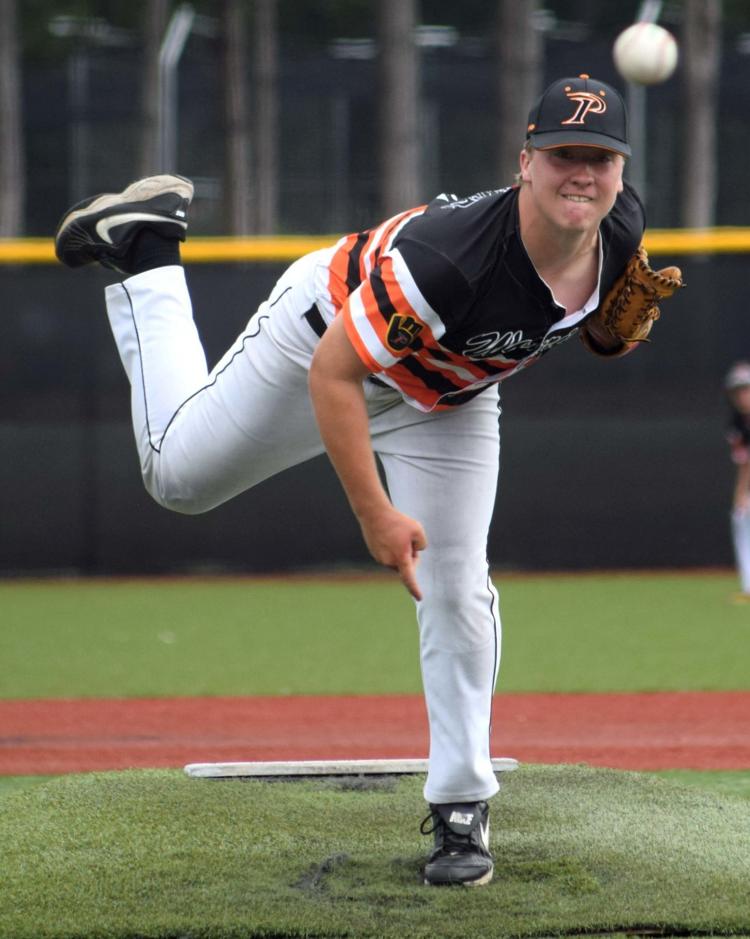 Brooks Schrank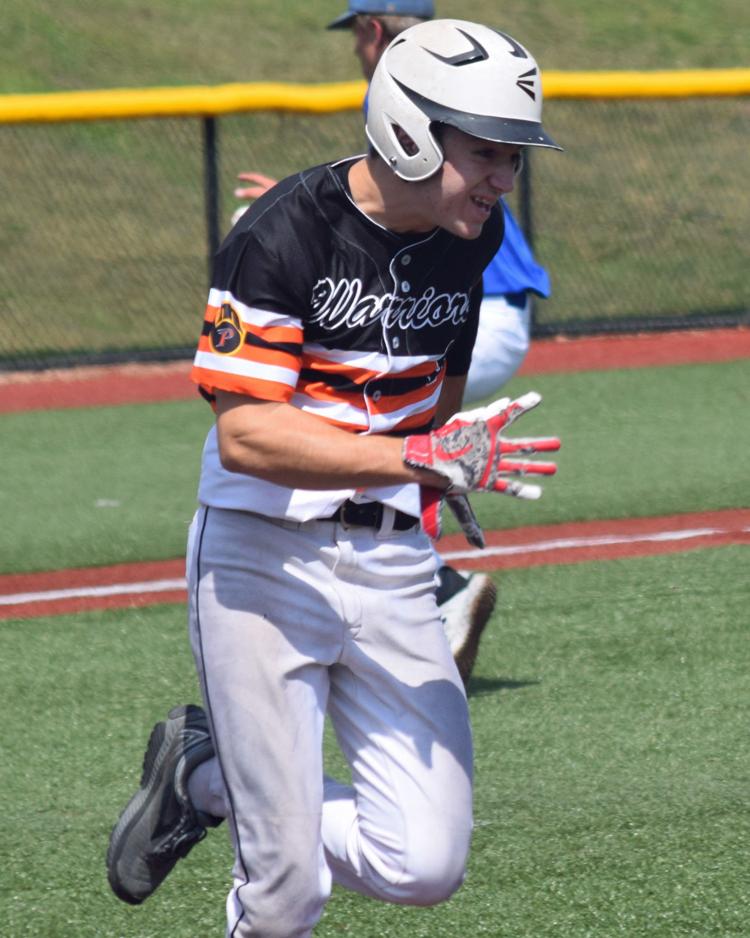 Colton Brandsma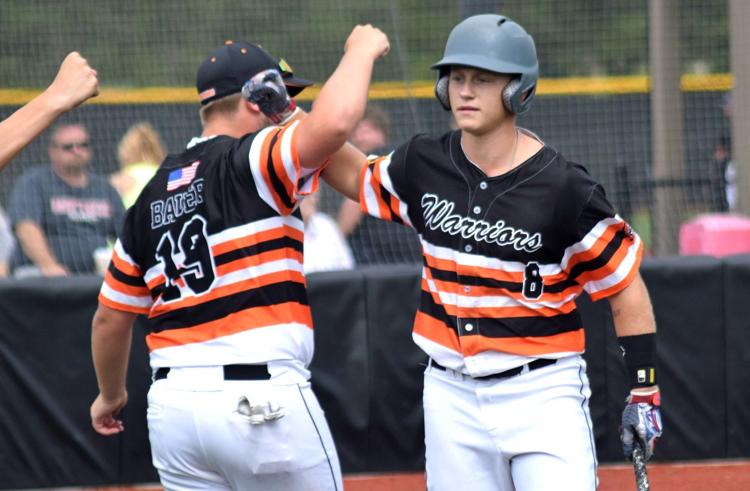 Delnato Sheppard Jr.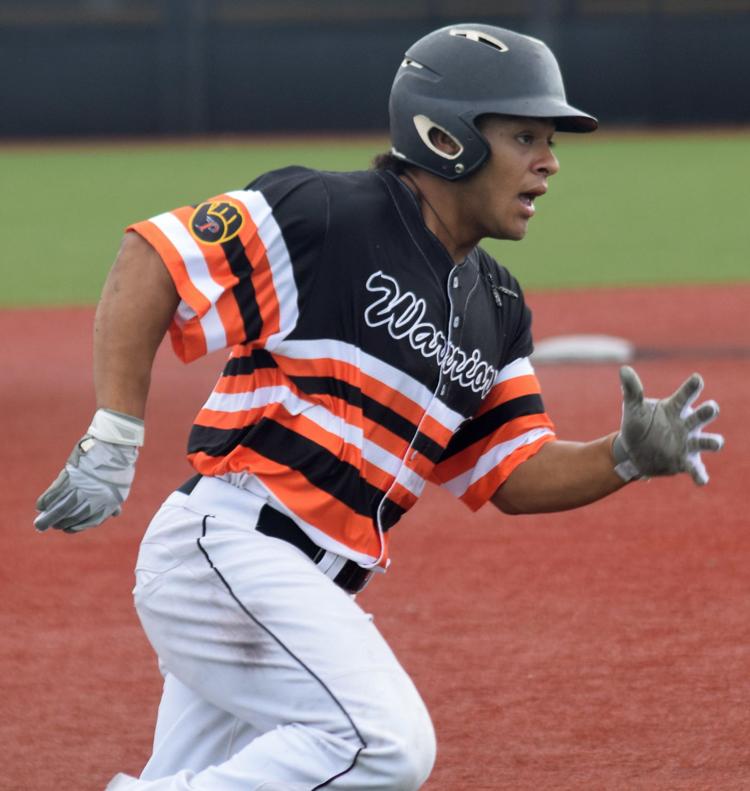 Ethan Bauer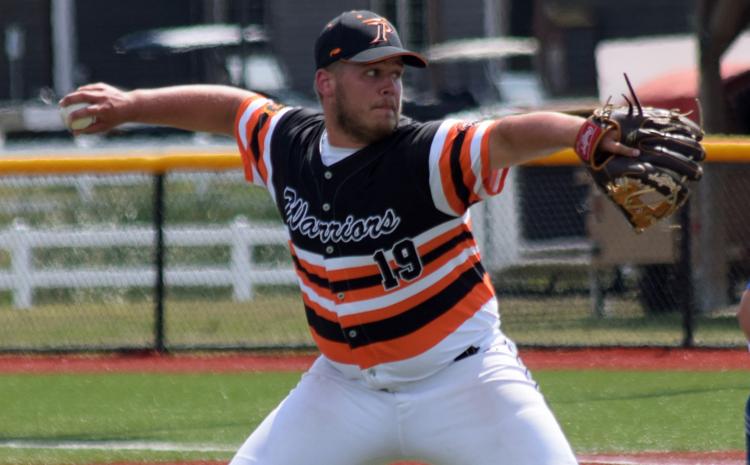 Kendal Thomson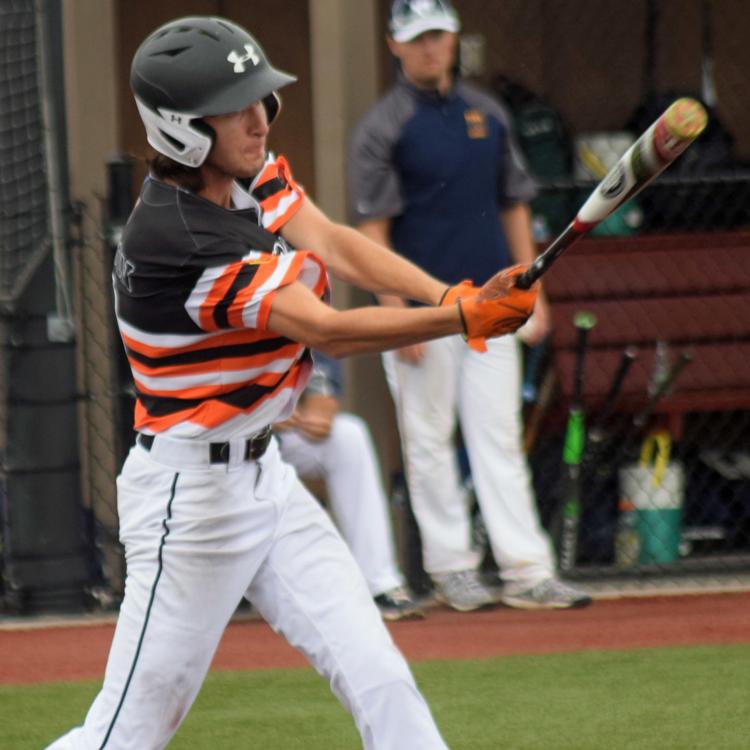 Logan Carlson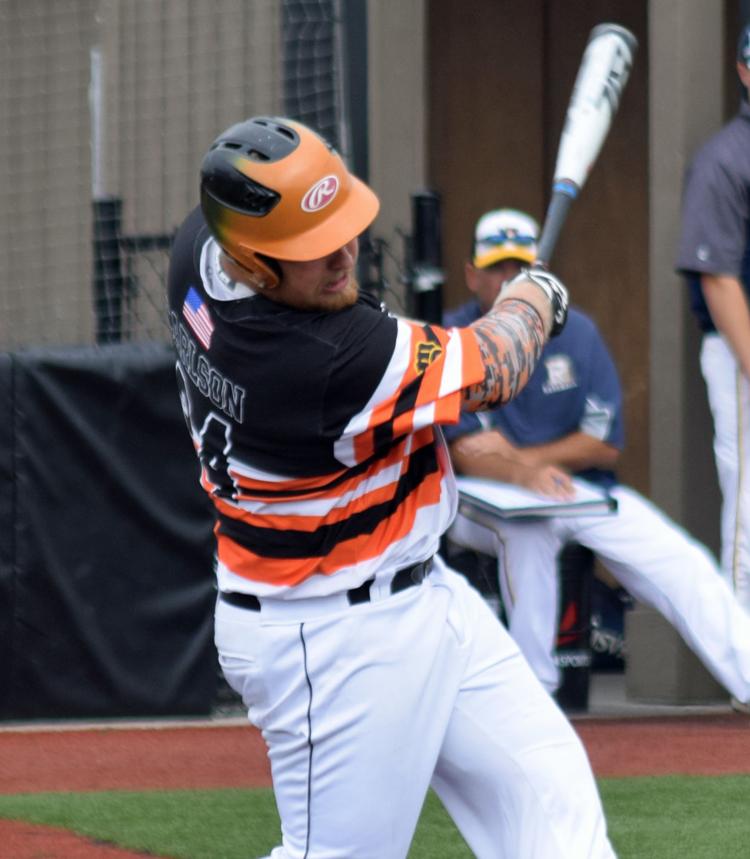 Matthew Miles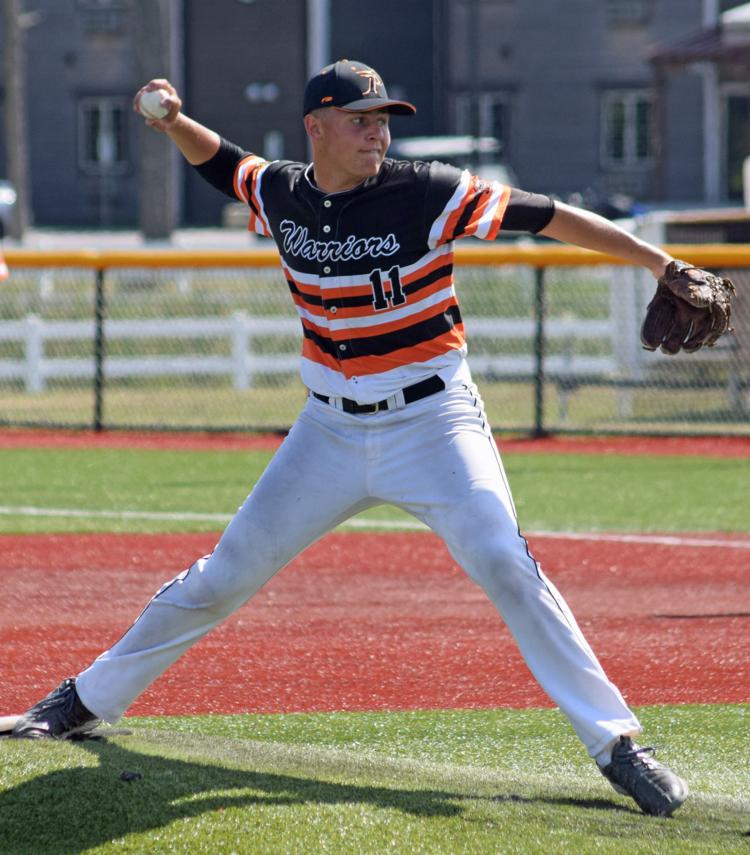 Ryan Schultz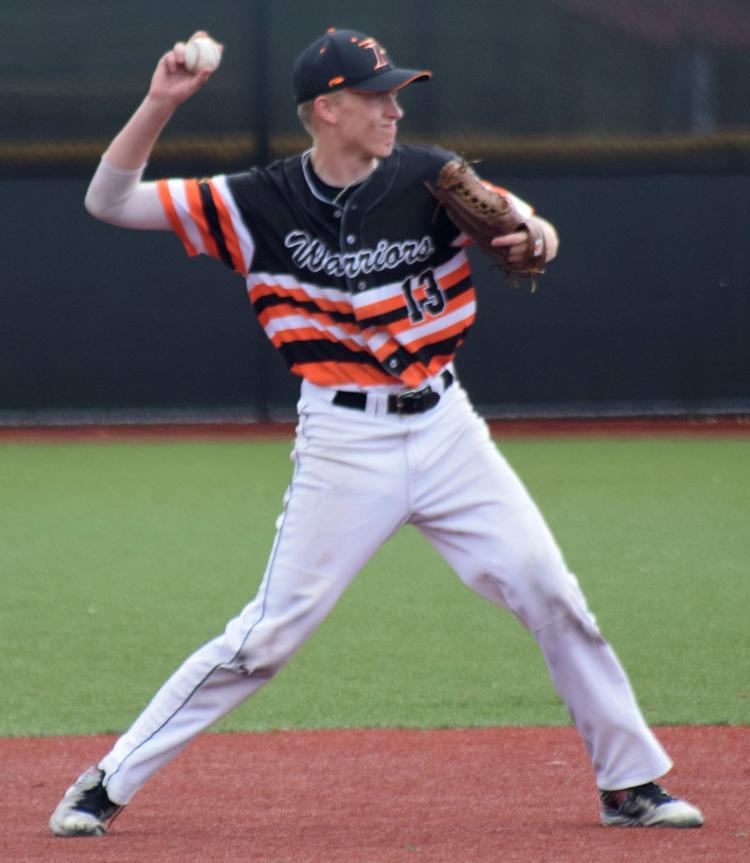 Andy Mittlesteadt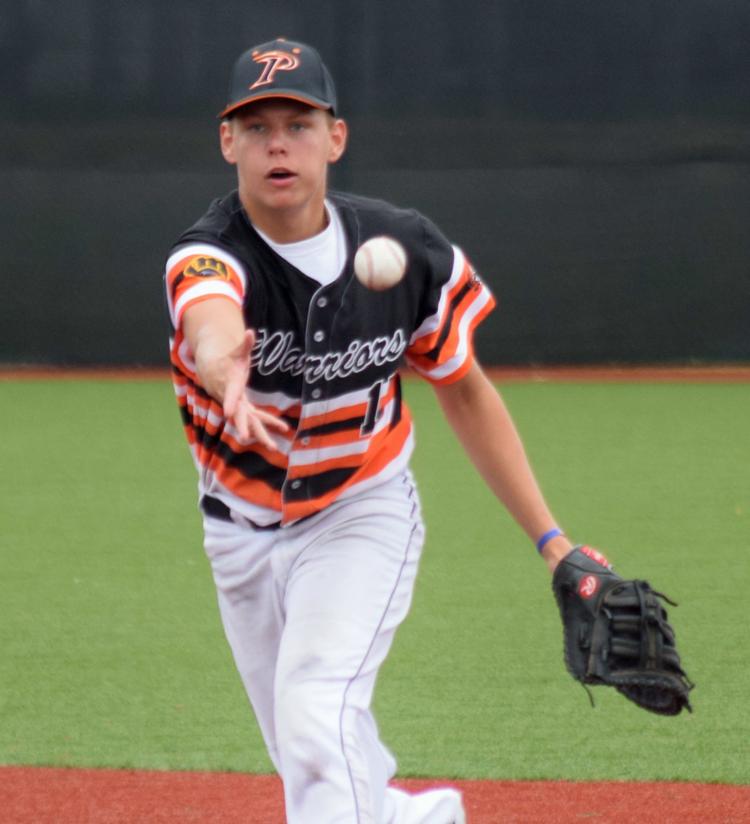 Brett Walker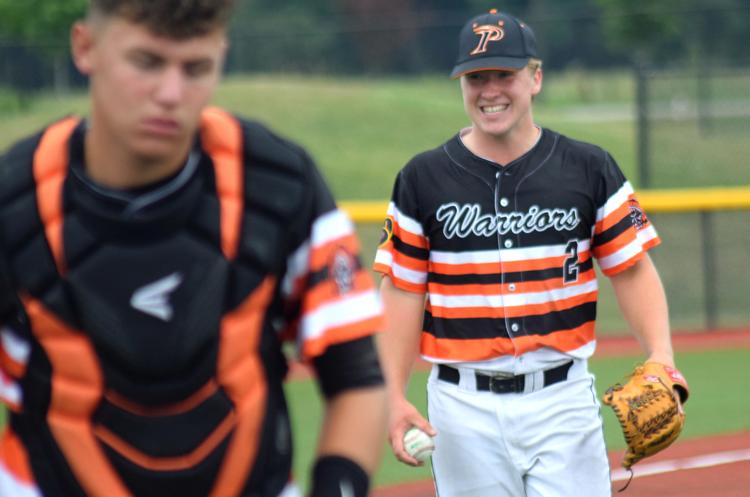 Brooks Schrank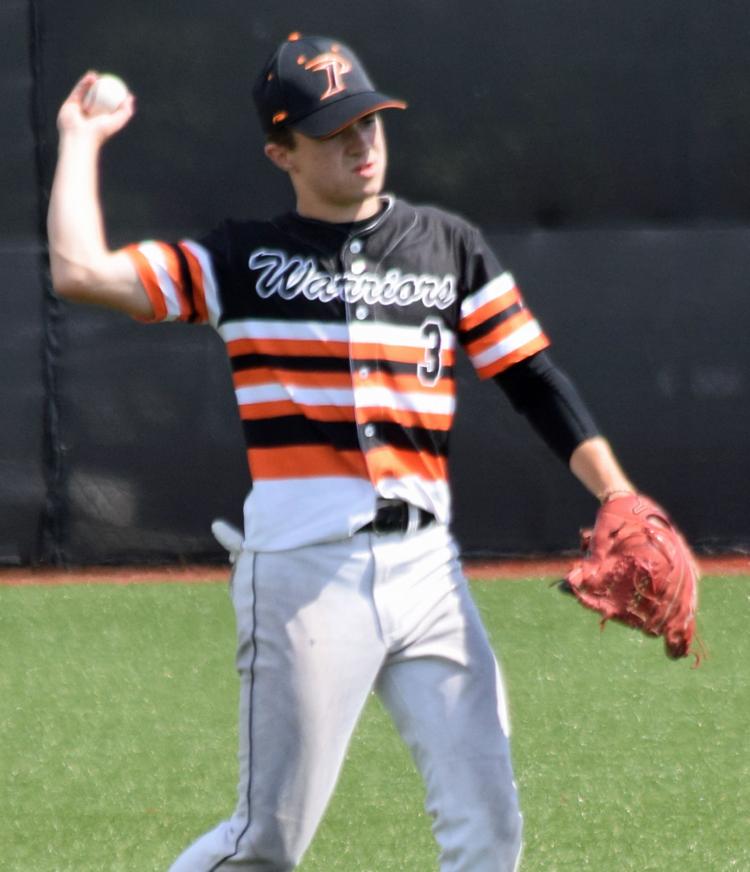 Colton Brandsma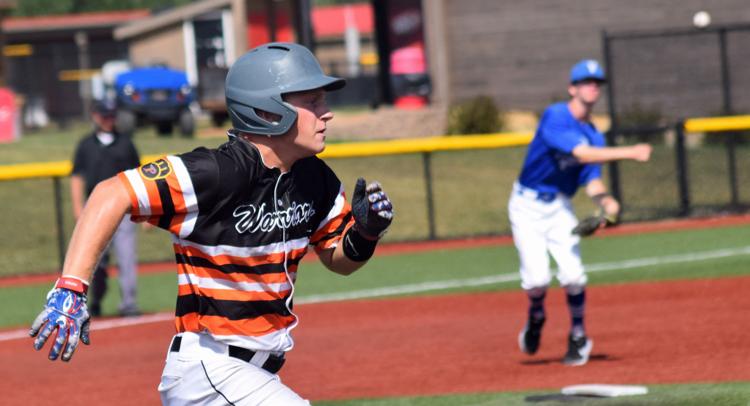 Delnato Sheppard Jr.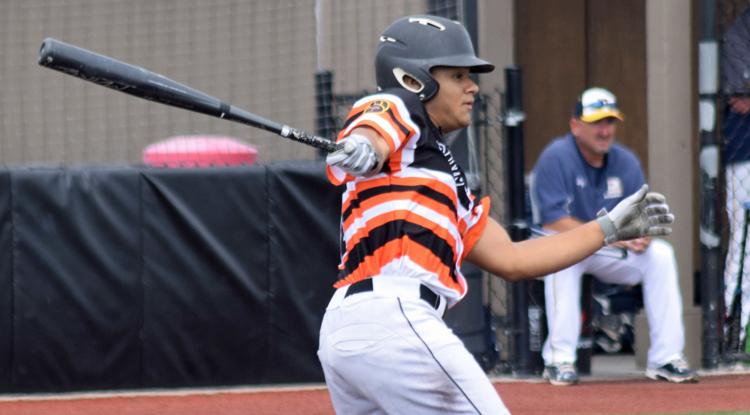 Ethan Bauer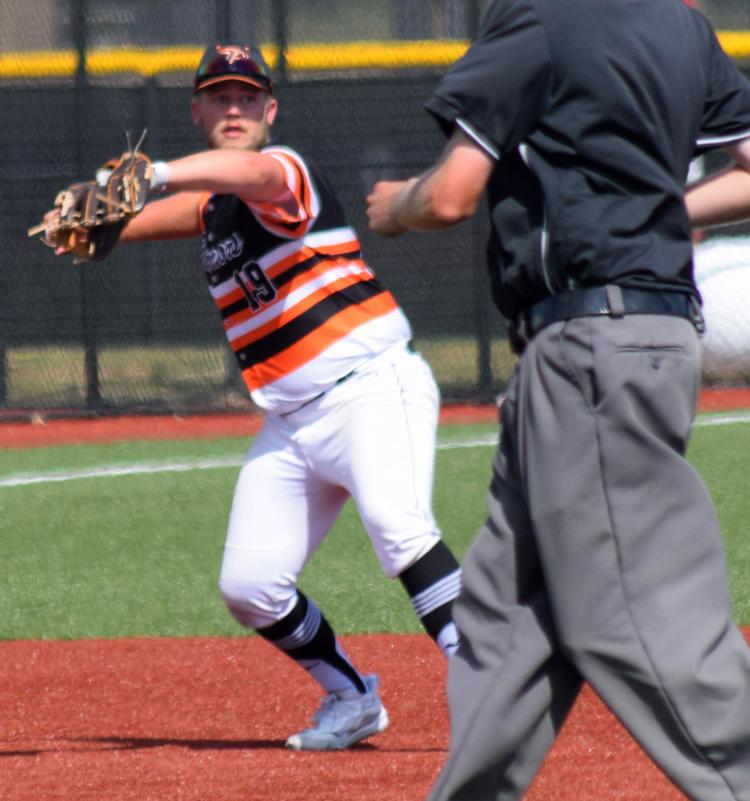 Kendal Thomson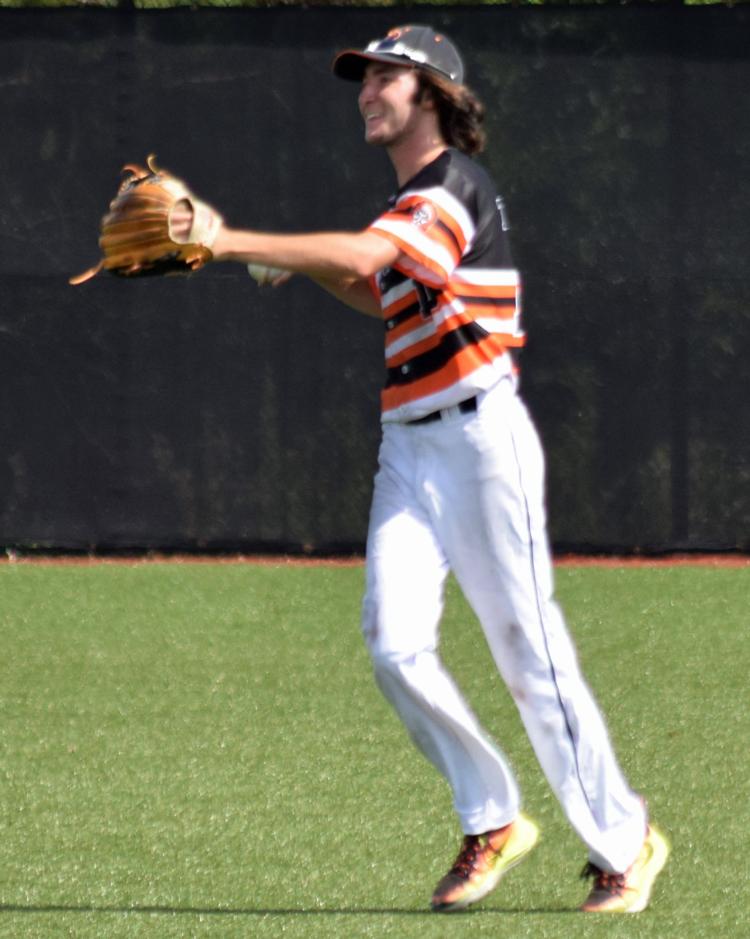 Logan Carlson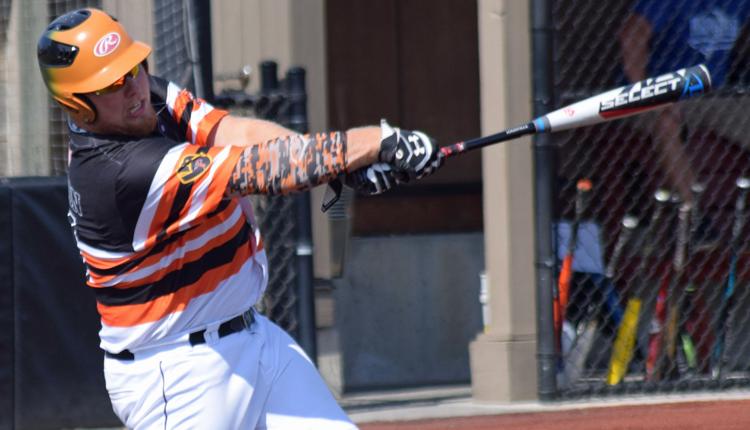 Matthew Miles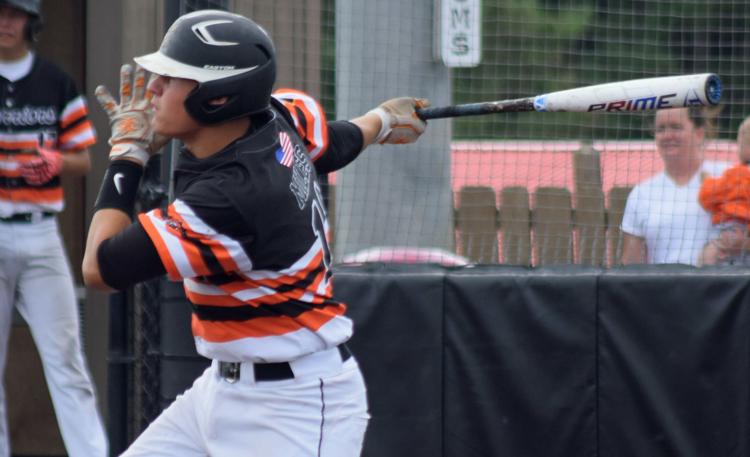 Ryan Schultz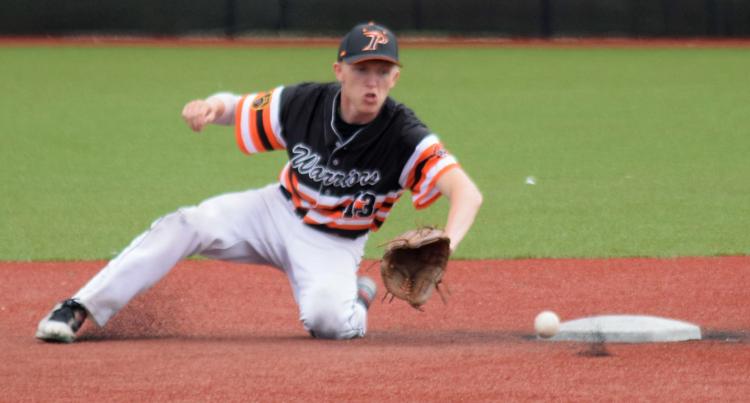 Andy Mittlesteadt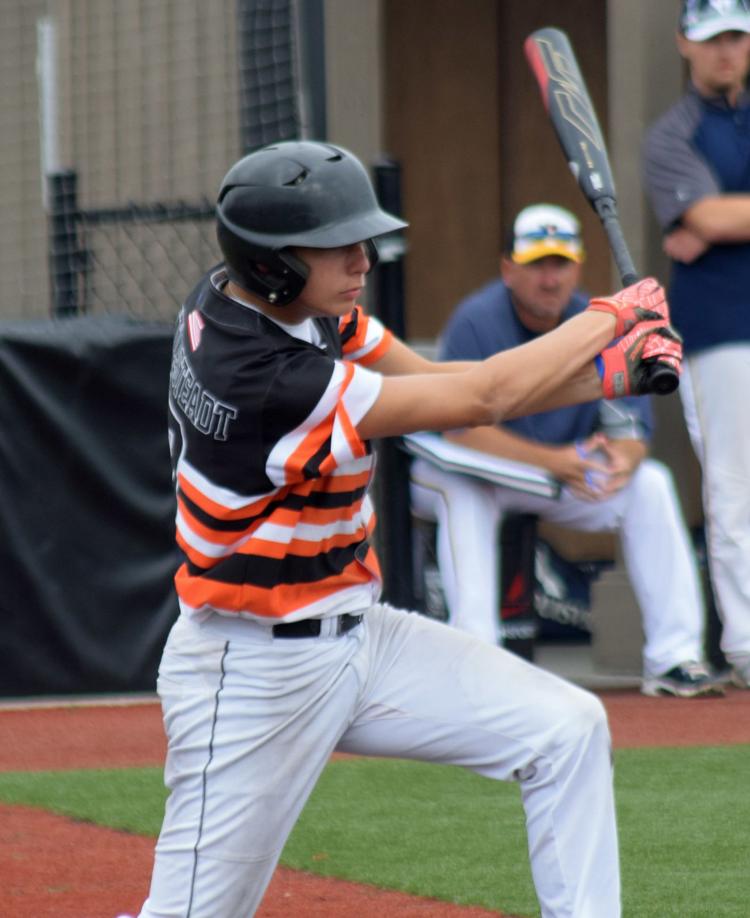 Brett Walker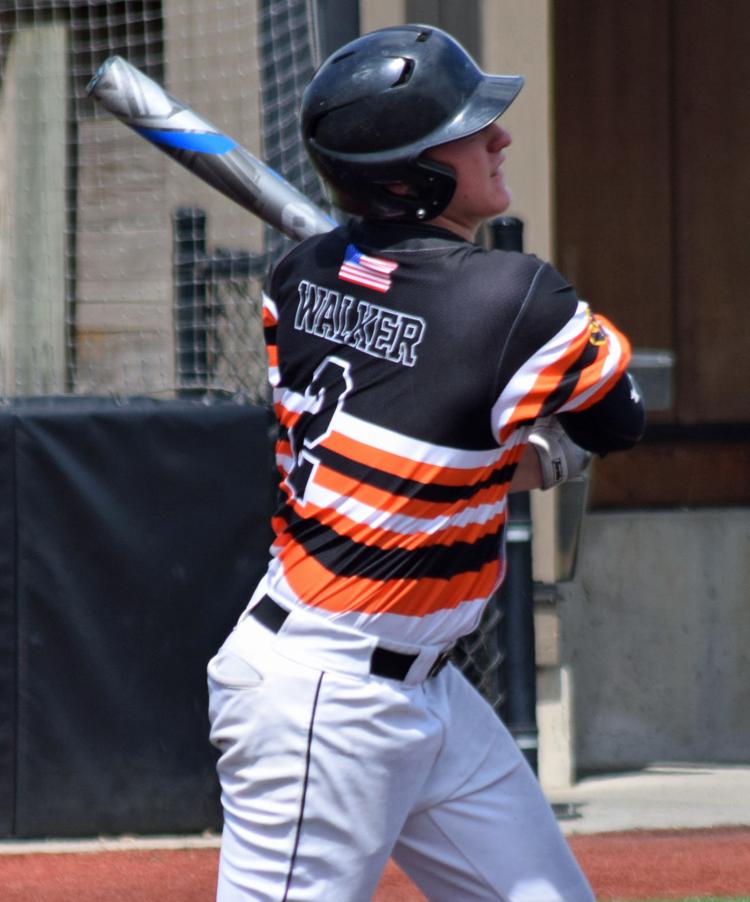 Brooks Schrank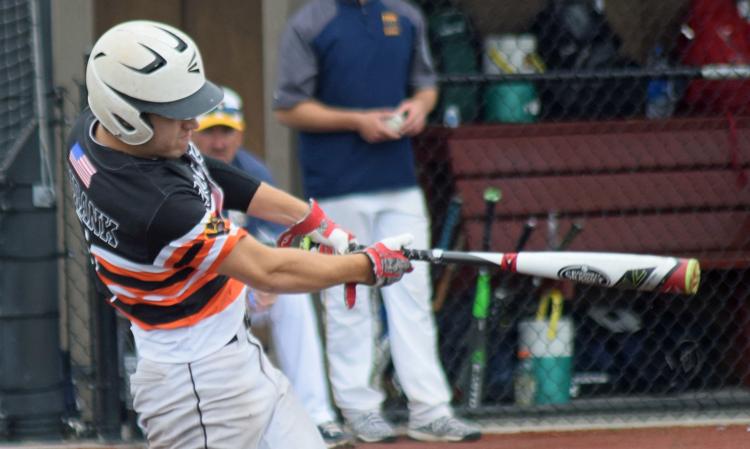 Colton Brandsma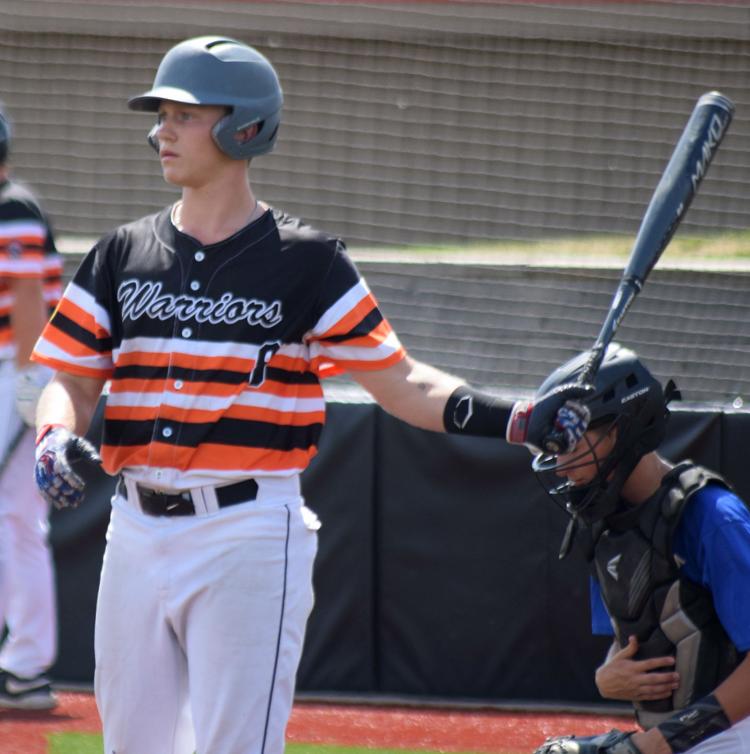 Delnato Sheppard Jr.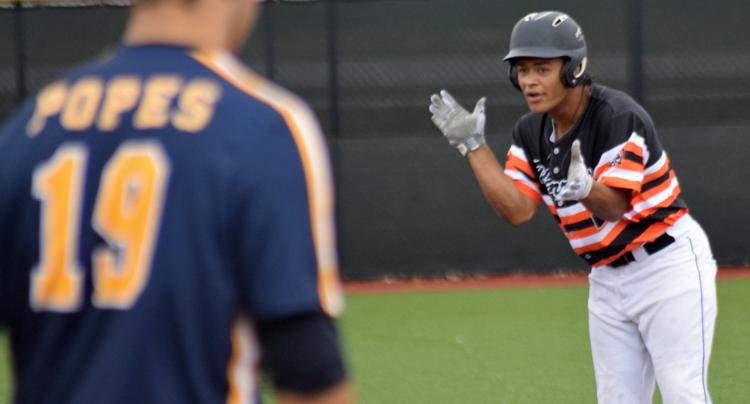 Ethan Bauer
Kendal Thomson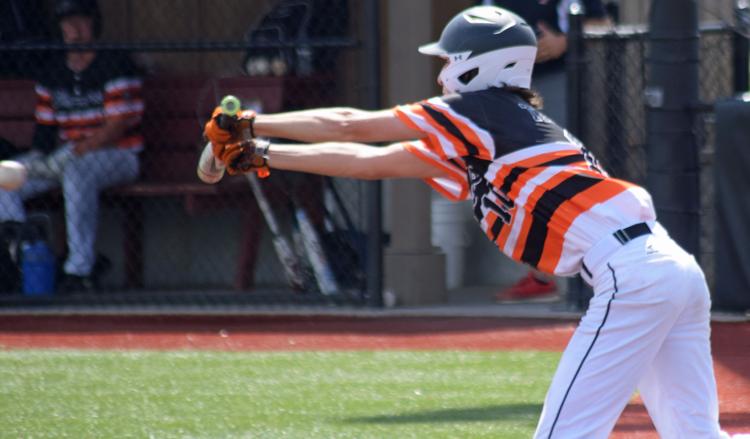 Logan Carlson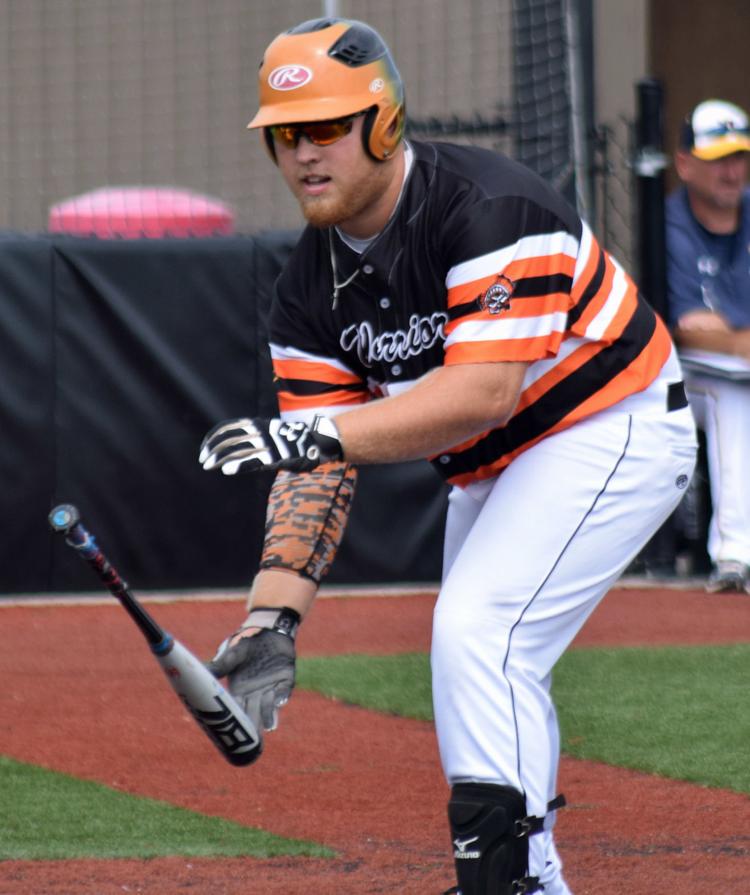 Matthew Miles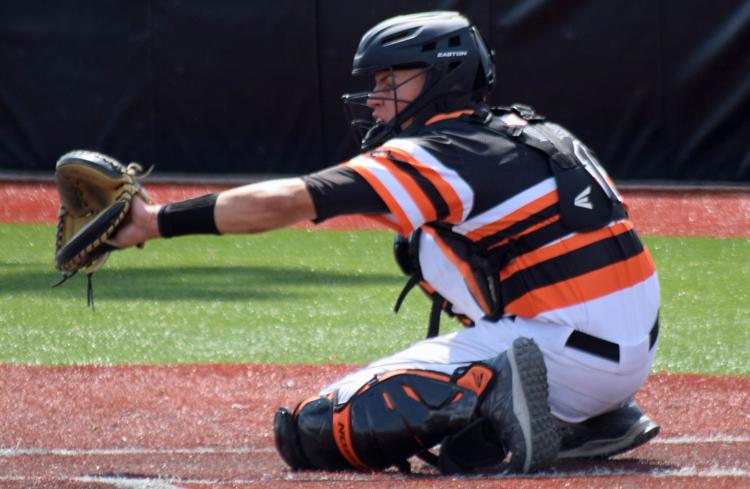 Ryan Schultz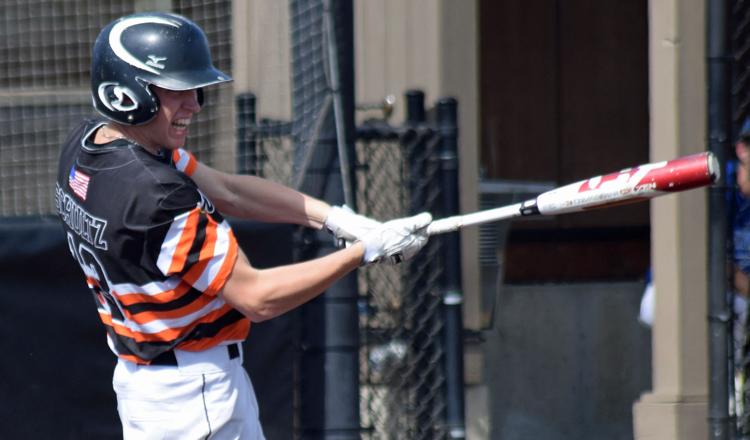 Follow Sean Davis on Twitter @SDavis_PDR or contact him at 608-745-3512.
Be the first to know
Get local news delivered to your inbox!