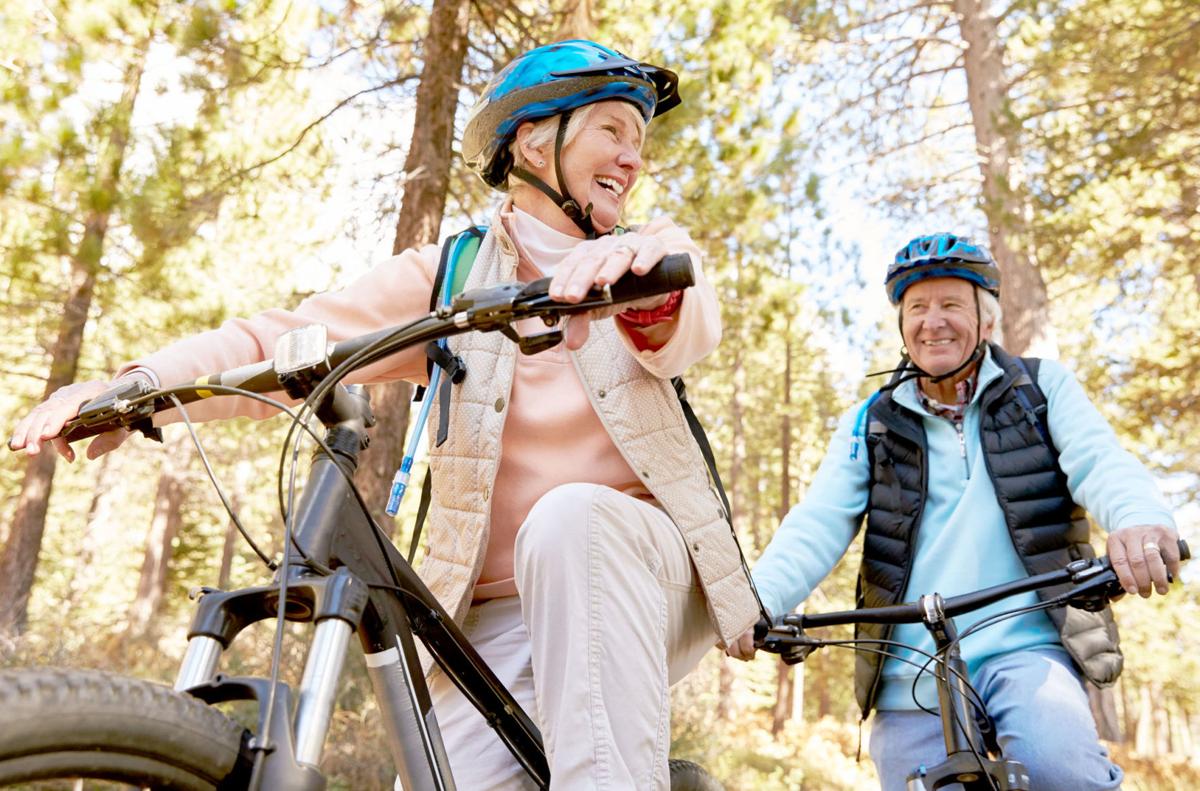 PRAIRIE DU SAC — Worried that diabetes may be in your future? Prevent T2 class can reduce your risk.
Maintaining a healthy weight and eating right is a constant struggle for many people, and only gets worse as we get older because our metabolism changes. One indication that you might need to adjust your physical activity and eating habits is having a high blood glucose level, which could mean you have prediabetes.
Having prediabetes means your blood glucose (or blood sugar) level is higher than normal, but hasn't yet escalated to type 2 diabetes.
If you fall under any of these categories, you may be at a higher risk for prediabetes and type 2 diabetes:
Overweight
45 years of age or older
Have an immediate family member with type 2 diabetes
Physically active fewer than three times a week
Had gestational diabetes (diabetes while pregnant)
Adopting healthy eating habits, increasing daily physical activity and making other lifestyle changes can help you maintain a healthy blood sugar level. Unfortunately, without these lifestyle adjustments, 15-30 percent of people with prediabetes will develop type 2 diabetes.
Sauk Prairie Healthcare's Prevent T2 lifestyle change program is a part of the National Diabetes Prevention Program and is proven by the Centers for Disease Control and Prevention (CDC) to prevent or delay type 2 diabetes for high-risk patients.
To participate in this program, you must:
Be overweight (body mass index of 24 or higher, 22 if Asian)
Have no previous diagnosis of type 1 or type 2 diabetes
Have established risk factors for developing type 2 diabetes, or have been diagnosed with prediabetes within the past year or previously diagnosed with gestational diabetes
The Prevent T2 lifestyle change program consists of 28 sessions to help you start and sustain the proper means to prevent or delay type 2 diabetes. The program will provide you with a welcoming group setting and lifestyle coaches who will help you determine changes that work for you, support you in meeting your goals and keep you motivated throughout your journey to a better lifestyle.
Kristin Baltz, Prevent T2 coordinator at Sauk Prairie Healthcare, explains the two parts of the program. During the first half of the program, you will learn to:
Eat healthy without giving up the foods you love.
Add physical activity to your life, even if you don't think you have enough time.
Deal with stress in a healthier way.
Cope with challenges that can derail your hard work — like how to make healthy choices while eating out.
Get back on track if you stray from your plan, because everyone slips now and then.
In the second half of the program, you will enhance the skills you've learned so you can maintain the changes you've made. These sessions will review important ideas such as tracking your food and physical activity, setting goals, staying motivated and overcoming barriers, all while introducing new ideas. The lifestyle coach and small group will continue to support you.
Build your health & fitness knowledge
Sign up here to get the latest health & fitness updates in your inbox every week!