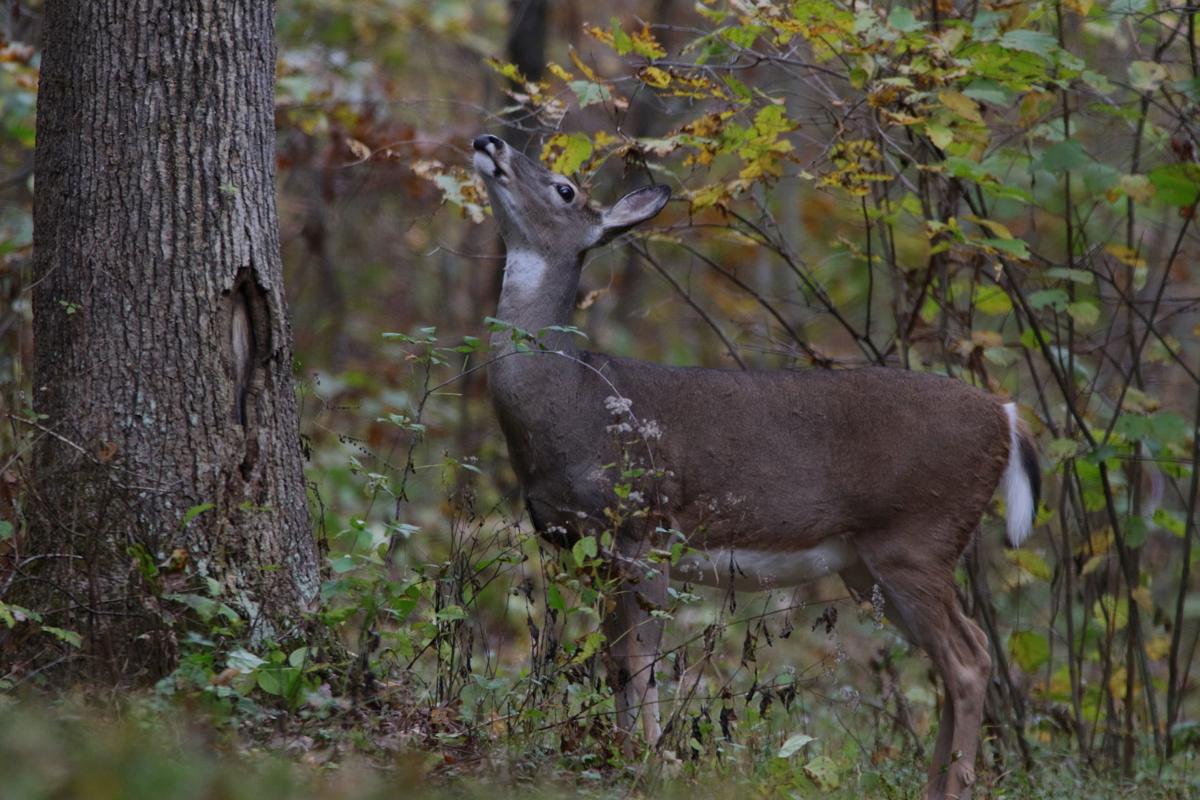 Deer hunters, and those indirectly connected with this nine-day outdoors extravaganza, sometimes get too serious and tense about the episode and fail to have fun and relax during the season, which ends Sunday.
Looking at the season, rules, regulations, disappointments, missed opportunities and turf tussles, in a not-so-serious vane may bring about a more pleasant moment carrying throughout the season, and beyond.
Putting words in a deer's or hunter's mouth in a photo cartoon is one way to introduce this feat. Just trying humor may help too.
You have free articles remaining.
Instead of sketching a cartoon, there are dozens of real situations coming forth from time in a blind, tree stand or occupying a cold stump. Many deer actions are poorly understood, but this time hunters have a chance to speak for the animal in a light vein.
In this accompanying image an antlerless deer is caught staring up a white oak bole seeing an occupied tree stand. To the deer, the blaze orange clothing is only shades of gray, not orange, but surely she senses danger from this hunter.
"Oh, @#$$#, now what? Mom never told me there would be situations like this, but then she died young," the deer's scripted bubble would state. "Maybe he's asleep or didn't see or hear me. Should I bolt, sneak away, or just call it a good life?"
Look on the lighter side now and then, even during activities that can at times be dangerous, tense and test one's patience.
Be safe outdoors and take time to slow down, smell the fresh air of decomposing leaves, and do something good for someone else who may be having a not-so-fine day.
Jerry Davis writes daily Deer Trails 11 times during the nine-day, gun deer season. This is the eighth column. Reach out to him at sivadjam@mhtc.net or 608-924-1112.