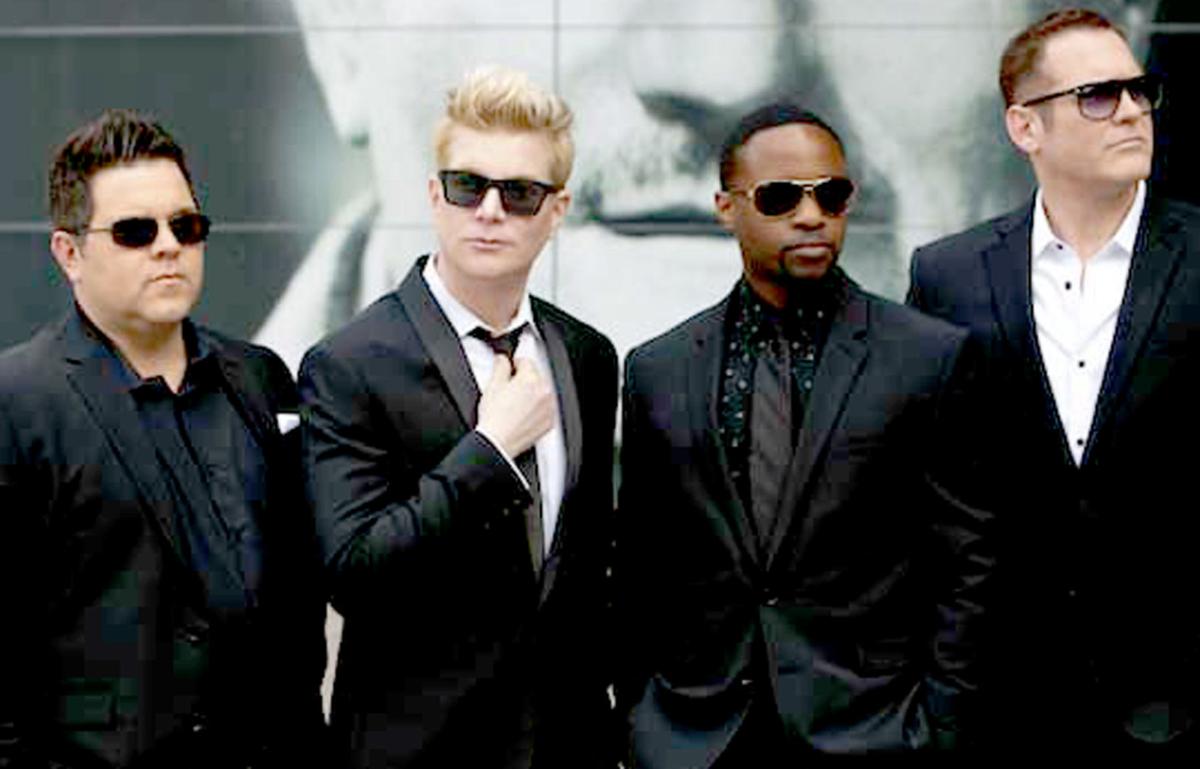 Tonic Sol-fa remembers the days it spent convincing people that a cappella is a viable genre of music.
A new landscape saves them considerable time.
"People would have this preconceived idea that our music belonged in a barber shop, and we always had to explain to them what the music was," bass singer Jared Dove said. "It's not an uphill battle anymore."
The Twin Cities quartet, established in 1995, performs Saturday at Portage Center for the Arts, where traveling fans will be just as likely to fill the seats as locals.
"Now there are people who follow us around and they come to multiple shows," Dove said. "A lot of people, especially students in music programs, they'll approach us because they want to share their skills. People become inspired to try the music for themselves after watching us, and I think that's really cool."
That enthusiasm is a regular reminder of how things have changed in 25 years, Dove said. The lack of understanding about a cappella seemed to diminish along with the growing popularity of TV talent shows and the 2012 theatrical release of the film, "Pitch Perfect," he added.
Tenor Greg Bannwarth believes the popularity of the genre is here to stay.
"It's special because the music is so different from everything else that's out there," Bannwarth said. "There's just something about the human voice and when we put (voices) in harmony, you don't get the same type of feel from instrumentation. It's such a versatile instrument."
You have free articles remaining.
Averaging 10 to 15 shows per month, the quartet shares with audiences a mix of covers and originals, including songs from the genres of rock, pop, gospel, rap, country and more. Covered artists include Michael Bublé, Elvis Presley, The Beatles, Drake, Josh Turner, Bryan White and Marty Robbins.
For Saturday, Bannwarth looks forward to performing "Cry Me a River" — a classic big band song they picked up for their sets only recently.
"Making a big band song work for a cappella — that's been interesting," he said with a laugh. "We're always trying out new things."
According to its website, Tonic Sol-fa is an Emmy Award-winning group that's released more than 15 albums with national appearances in Newsweek, Country Weekly and MediaStyle magazines, NBC's "Today Show" and more. The quartet, which independently produces its own holiday tour each year, prides itself on providing entertainment that's suitable for anyone, no matter their age or interests, Dove said. In their first trip to Portage, attendees should also expect plenty of audience interaction and humor "between the lines."
"The whole show is upbeat and you'll see us messing around, ribbing on each other," Dove said. "We've just been very fortunate to have a wide age range of people to our shows.
"We hear consistently from families that this is only music they can all agree on, and we wear that as a badge of honor."
Follow Noah Vernau on Twitter @NoahVernau or contact him at 608-695-4956.