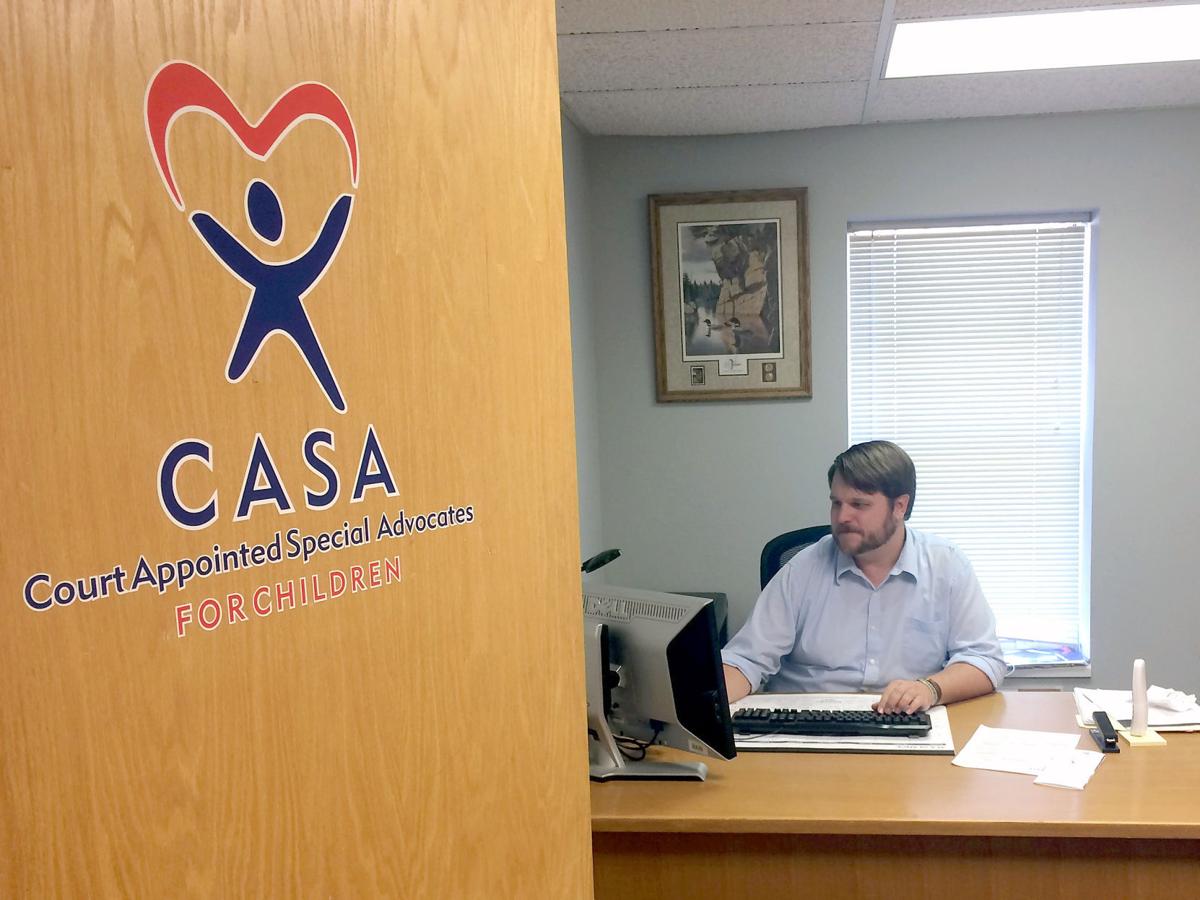 "Volunteers needed" is the chief message from the new executive director of Columbia County's reconstituted Court Appointed Special Advocates program.
He hasn't pinned the message on random walls or doors — not yet — but Darryl Teske said this week he'll do whatever it takes to get community members involved.
Volunteers serve as the "eyes and ears of the court" in cases involving children, Teske said. The local program is back after it ceased in 2013 due to lack of funds.
"We want volunteers, and we'll also utilize people who can't commit to full-time volunteering," he said.
Teske will seek 30 or more volunteers over the next several months for the nonprofit organization that helps abused or neglected children. The program was revived in June with a 3-year grant for $40,000 annually from Lenz Charitable Trust. Teske was hired a month ago and will begin training volunteers in January.
Those interested in learning more about the program can attend an open house from 3-6 p.m. Nov. 16 in the lobby entrance of Cochrane Court at 311 E. Wisconsin St. in Portage, where the nonprofit reopened its offices in Suite 207-F. Programming involving speakers and a ribbon cutting is planned for 4 p.m.
"From a personal level, these folks get the chance to work with and advocate for a child who, through no fault of their own has been put through a system," Teske said.
With direction from a program volunteer, children have a better chance of becoming aware about all the programs available to them.
Teske is a Mauston native who most recently worked for the Christian organization Strong Missions in Costa Rica, coordinating trips and translating for people who traveled there to help. Strong Missions helps Costa Rican children living in poverty.
"It's nice to still be focused on children and families," he said.
Teske has been meeting with judges and those involved in Health and Human Services, among other entities, to reinstate the program in the judicial process.
"Although the name says Columbia County, we're supported through grants and donations," Teske said. "People sometimes think it's a county program, but it's not. We work alongside them, support them, but we are separate."
Fundraising will be a big part of Teske's role, along with recruiting and training volunteers.
What do they do?
Twenty-two new Children in Need of Protective Services petitions were filed in Columbia County in 2016, highlighting the local need for the program's services, Teske said.
Each month, program volunteers write reports for judges, ensuring that families are following court orders, CASA board leader Sue Bradley said in June. Depending on the case, judges will order program volunteers to get involved with a child, including their parents and other family, teachers, social workers and others, visiting the child at least once a week.
The program has been effective at helping parents meet the needs of their children, Bradley said.
In January, local volunteers will undergo 30 hours of pre-service training, which will teach them how to spot signs of abuse and neglect, among other skills. Volunteers will be assigned cases immediately after the training class, Teske said. More classes will be held in 2018.
Volunteers will be assigned up to two children at a time, depending on their workloads and schedules.
The numbers
More than 900 CASA programs exist across the country, including 12 in Wisconsin.
The local program started in Columbia County in 1996 but existed as a two-county program — Columbia-Sauk CASA — from 1998 to 2013. Sauk County revived its own program about a year ago, Bradley said.
In Wisconsin, more than 6,000 children are in foster care and family court systems, according to CASA materials provided by Teske. Across the U.S., about 700,000 children will find themselves in foster care or family court systems this year. Last year, about 77,000 CASA volunteers helped 250,000 children.
The average time a child spends in foster care is 20 months, changing homes three times during that period, CASA reports. But children who receive help from CASA are more likely to find permanent homes, are half as likely to re-enter the foster-care system and more likely to succeed in school.
Follow Noah Vernau on Twitter @NoahVernau
Be the first to know
Get local news delivered to your inbox!