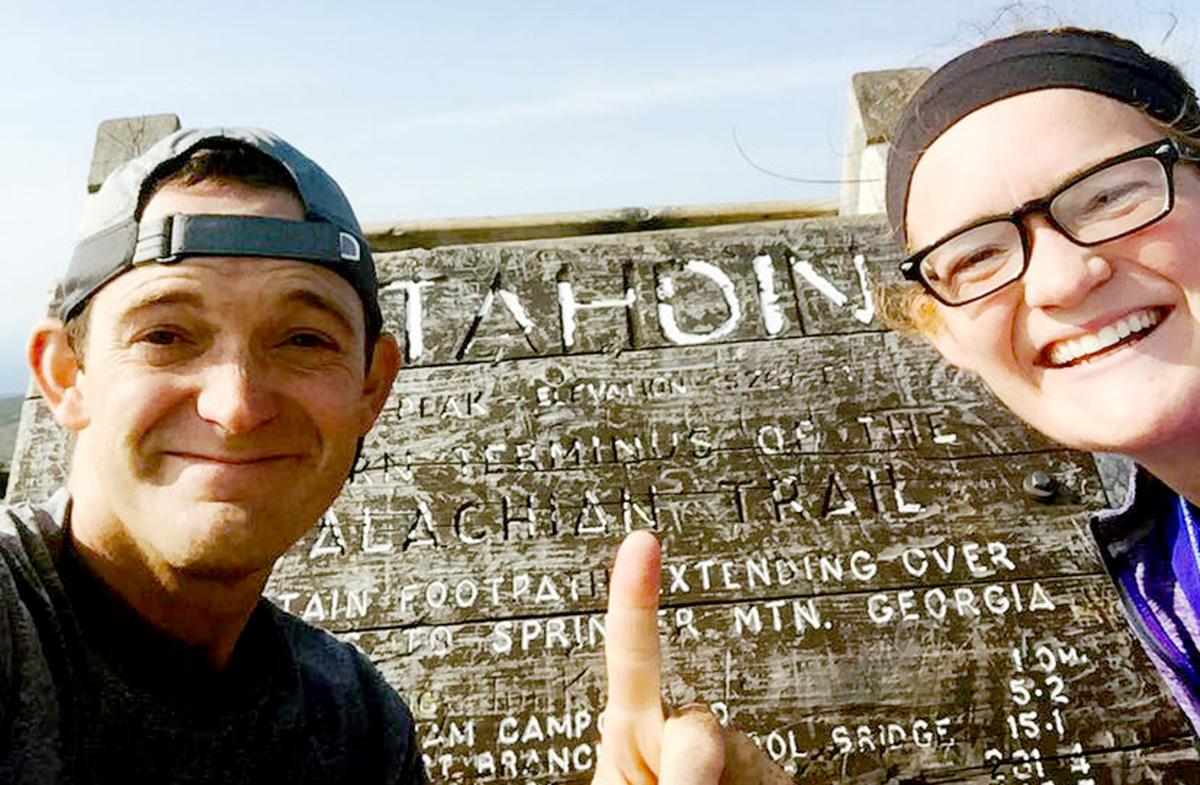 So what was the high point of your weekend?
Portage High School alumnus Josh Sanders and his sister Lindsay Sanders of Michigan set the U.S. high-pointing world speed record Sunday evening, completing a mission to stand atop all 48 contiguous states faster than anyone who tried before them.
The duo topped the previous record by about four and a half days after climbing to the summit of Mount Katahdin in Maine to complete all 48 states in 19 days, 7 hours and 37 minutes.
"We're thrilled, and it's nice to say we're a world record holder," said 33-year-old Josh Sanders, an entrepreneur who graduated from PHS in 2000. "It just goes to show you that the hard work paid off."
The previous record was held by Jack Meyer of Great Britain, who set the record in 2006 at 23 days and 19 hours.
They began on June 23, ascending to the top of Mt. Rainer in Washington and Mt. Hood in Oregon on the same day. In total, the duo climbed more than 280 miles and drove for another 14,000 to break the record.
"The vertical gain (in the first 10 days) was the equivalent of hiking Mount Everest from base camp to summit five times," Josh said.
Lindsay Sanders, 23, is a teacher and track coach at School Craft High School in the Kalamazoo, Michigan area.
On the long drive home from Maine on Monday, Lindsay said the siblings felt a profound sense of relief.
"It's great to be done," Lindsay said. "There's less pressure, less urgency, so now we get to relax.
"I'm going to hug my mom."
Josh grew up in Richland Center before moving to Portage for his junior and senior years of high school and now lives in Grand Rapids, Michigan.
You have free articles remaining.
Summits in Montana and Wyoming posed the biggest challenges, Josh said. "Those are the two hardest points to get to. They're very remote, very rugged, and when you get to the peak through the marathon of hiking, the conditions snow-wise are a little unsafe, to put it nicely.
"I don't think either of us was quite prepared for how bad the conditions would be up there."
At one point during the climb in Montana, Josh said, a boulder dislodged on either side of him demanding quick action.
"I literally jumped it," he said. "If I didn't, I would be dead."
At 1,951 feet, the highest point in Wisconsin is at Timm's Hill in Ogema, a trip to the northwoods that proved memorable for Josh.
"I consider myself a Wisconsinite much more than any other state," Josh said. "We did the Wisconsin fight song (at the top)."
The pair trained for 15 months before undertaking the mission, preparing themselves for the high altitudes and nonstop pace by working out for one to three hours daily, Josh said.
The two traveled with their father and a family friend, so overcoming the logistics of having four people in a van for nearly three weeks was quite a challenge, too.
With the exception of sleeping for eight hours under the stars in Wyoming, Josh said they did all of their sleeping in the van.
"The first thing I'm going to do when I get home is crawl in my warm bed and get on a mattress," he said. "We're fed, showered and clean, but I'm going to sleep it off for a good day when I get home."
Lindsay said while cramming four people in a van is a struggle, the experience helped to strengthen her relationship with her brother and father.
"I'm so honored to have been on this trip," she said. "Josh and I have grown so much together.
"Through planning, hard work and countless hours, these ordinary people were able to accomplish something extraordinary."
To learn more about the Sanders' feat, visit great48.org.