Cold weather is good news for Cascade Mountain and area skiers.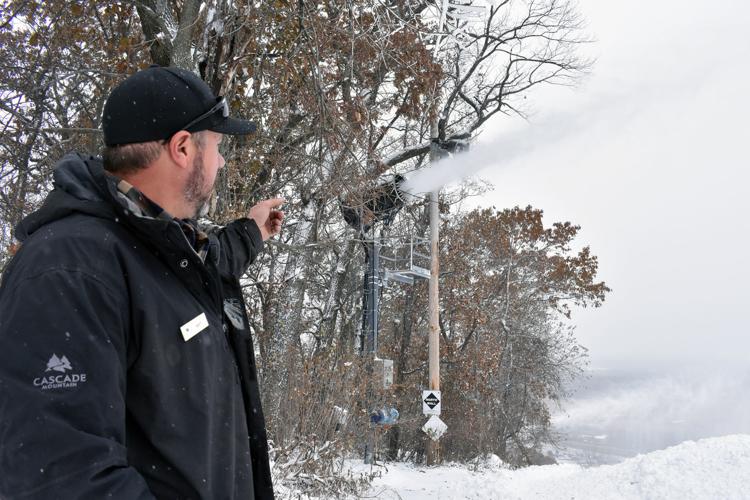 The Portage ski hill will be open from 9 a.m. to 4:30 p.m. Saturday and Sunday thanks to single-digit temperatures that have so far helped Cascade to produce more than 20 million gallons of snow.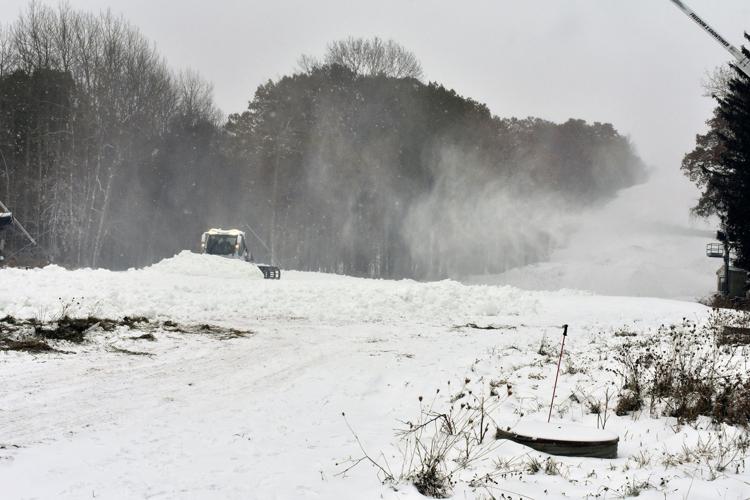 Cascade Mountain expects to open again with the same hours on Nov. 23 and 24 and stay open every day beginning Friday, Nov. 29.
"I've been here 21 years and have never seen an early November like this," Cascade Mountain Manager Matt Vohs said of the cold weather. "It gave us a lot more work to do, right away."
Director of Operations Jamison Vaughn said Cascade should have 14 trails open for Saturday and Sunday — double the amount it typically provides in soft openings.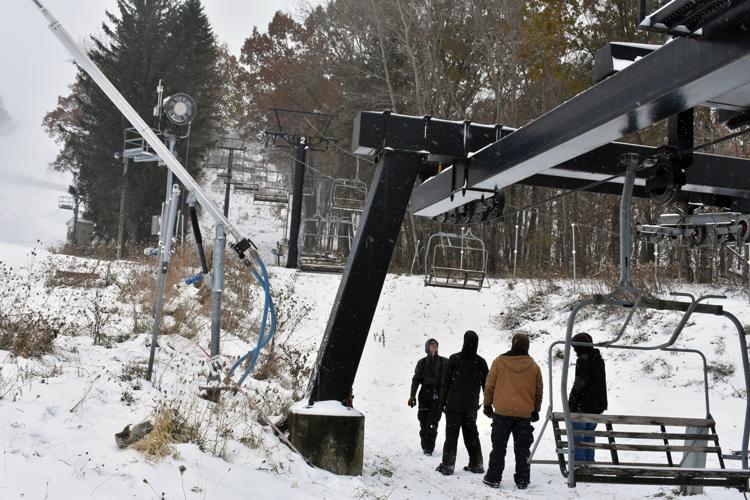 "This is a very uncommon November for Wisconsin," Vaughn said of Cascade snow-making that involves nearly 500 snow guns. "We've been making snow for eight days and this weather is outstanding for it."
Cascade Mountain has 47 total trails and will likely produce more than 100 million gallons of snow throughout the winter, Vaughn said.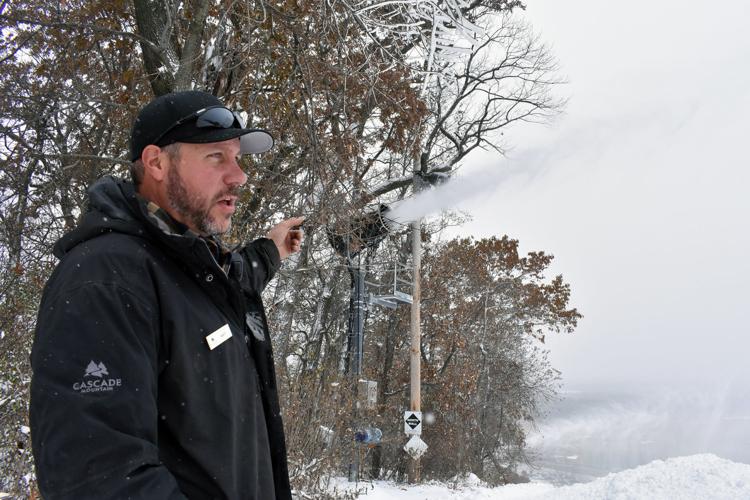 The ski hill employs 350 seasonal employees and 120 volunteers with the ski patrol.
"We anticipate a big season," Vohs said while standing next to an SMI Super PoleCat — a snow gun that uses 150 gallons of water, per minute, to generate snow for Cascade's main trails. "I think the early snowfall and cold weather has piqued a lot of people's interest. We've had more phone calls and inquiries on social media than ever before."
You have free articles remaining.
Keep reading for FREE!
Enjoy more articles by signing up or logging in. No credit card required.
Vaughn said the vast majority of snow at Cascade right now is man-made, noting that early snowfalls earlier this year have mostly melted away. "The cold temperatures are what really helps us. You can pretty much make as much snow as you want in this kind of weather."
'Great start' for Devil's Head
Devil's Head Resort in Merrimac announced it will be open from 10 a.m. to 10 p.m. Friday, Nov. 29, 9 a.m. to 10 p.m. Saturday and 9 a.m. to 9 p.m. Sunday that weekend. It will likely repeat that schedule the following weekend and then stay open every day beginning sometime in mid-December, depending on the weather, Marketing Director Alex Stoick said.
Devil's Head features 32 trails, seven lifts and two conveyor belts for beginners.
"This is a great start to the season," Stoick said of cold weather and snow-making efforts involving 350 snow guns. "We're a full resort with a hotel, restaurant, bar — everything you need.
"We've been very fortunate with this weather, and we're making a ton of snow."
Christmas Mountain Village
In Wisconsin Dells, Christmas Mountain Village hopes to be open for skiers in late November or early December, employee Maddie Hanson said.
According to its website, Christmas Mountain features 16 downhill runs.