COVID-19 has cancelled and changed an innumerable amount of things this year and now even Santa Claus won't be able to make his annual visit to Chandler Park in Pardeeville to meet children among the light displays.
While Santa can't be there because his visits with children wouldn't be following proper social distancing guidelines, he has sent a sleigh in his place to make sure families can still make memories.
Organizer Linda Possehl said families can choose their comfort level as they take part in the annual Chandler Park Holiday Lights display and the sleigh can be used as a backdrop for memorable photos.
"The nice thing about this event, COVID-wise, is that you can do whatever level you feel comfortable at," Linda said. "You can just drive through the park if that's what your comfort level is, you can park and walk around the park."
Santa's sleigh will be set up near the park's concession stand near the basketball courts and the outfield of the park's baseball diamond.
The organizers disagree on how many years they have hosted the annual event.
"My wife says six, I say seven," Phil Possehl, who usually dons the big red suit, said with a laugh.
Regardless, they agree it has grown from its humble beginnings of recycled holiday decorations no longer fit for proud display in lawns and fraying electric cords. Phil hauled a trailer full of extension cords around Chandler Drive as members of the Pardeeville High School student council connected lights to cords and adapters while others set up Christmas figures and measured the distance between trees.
They are ahead of their intended schedule after more help than usual from volunteers, Phil said. Work over just one weekend, Nov. 7, covered what would usually take two weekends.
Pardeeville High School student council members have never volunteered before, or had a display in the lights show, advisers Crystal Huset and Amber Houslet said.
Roughly 17 students trudged out to the park Saturday morning, facing a cold wind and sporadic rain drops to help with preparation for the light display. They also set up their own display. It included a light up palm tree and standing flamingos.
"I think we just didn't have a 'thing,' before" Huset said, referring to the flamingos.
The display goes along with the organization's fundraiser of "flocking around town" to ensure socially distancing while raising money and placing flamingos around town. The fundraiser began in September and has become their theme this year.
Houslet said their schedules due to COVID-19 cancellations have allowed for their group to help set up for the first time, something that other student organizations like Pardeeville FFA and the high school SkillsUSA group have done in past years.
"The kids thought it would be something we could do that's socially distanced, but still promote community and community service and help bring a little joy when there's not a whole lot of joy going around right now," Huset said.
Though Santa won't be available to hear requests, the organizers have made a change to help children ask for an item they would like or just to wish St. Nick well. Linda said a mailbox will be set up in the park where children can drop letters. If they include their name and an address, she said Santa promises to write back.
Possehl said he'll miss talking with children this year.
"We always say our reward for all the work of putting the lights up is doing the Santa (routine) because we get to see all the kids' smiles, reactions and laughter," Linda said.
Linda usually serves as Mrs. Claus and daughter Casey plays an elf during the weekends of the lights display. It will still be lit up daily from dusk to 1 a.m. from Nov. 28 through Jan. 1 as in previous years.
Despite the hindrance of COVID-19, Phil said the displays placed by community organizations have grown. They will have four new stations this year, he said.
Though they usually solicit donations with letters, the organizers said they are not seeking them this year due to the economic hardships caused by COVID-19.
"We understand the financial hardships this year and we'd like families to come out and make memories and have fun without worrying about the cost," Linda said.
If someone wants to donate while they visit, there will be a dropbox in the park.
"Everybody is struggling to begin with, so we're not actively searching for them," Phil said. "It's one of those things; if they want to, they can. If they don't, that's fine also. Just come through, have fun and enjoy the lights."
Editor's Note: This article was updated Nov. 17 to reflect that Pardeeville FFA is one of the groups that helps set up displays annually in the park. 
Chandler gallery -- Ho Ho Ho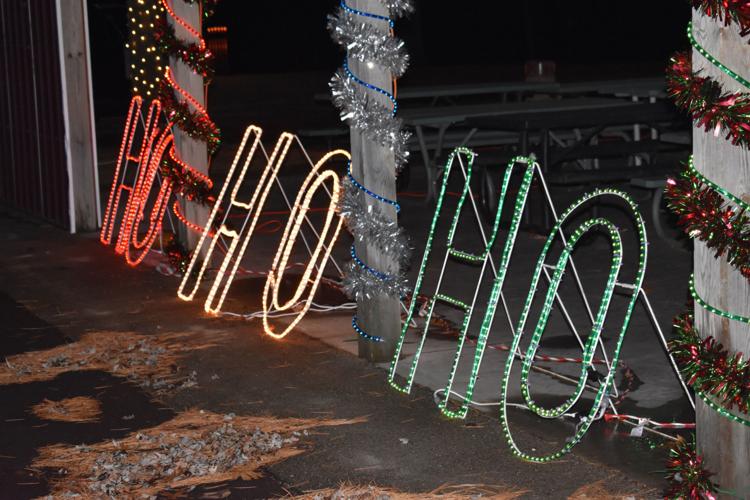 Chandler gallery -- patriotic tree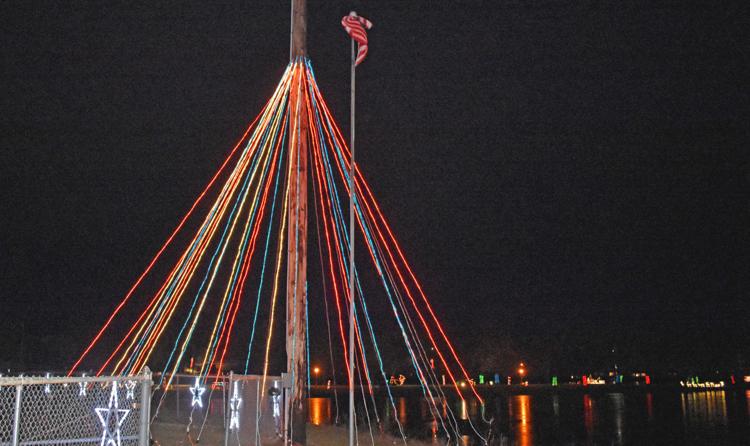 Chandler gallery -- cookie and cocoa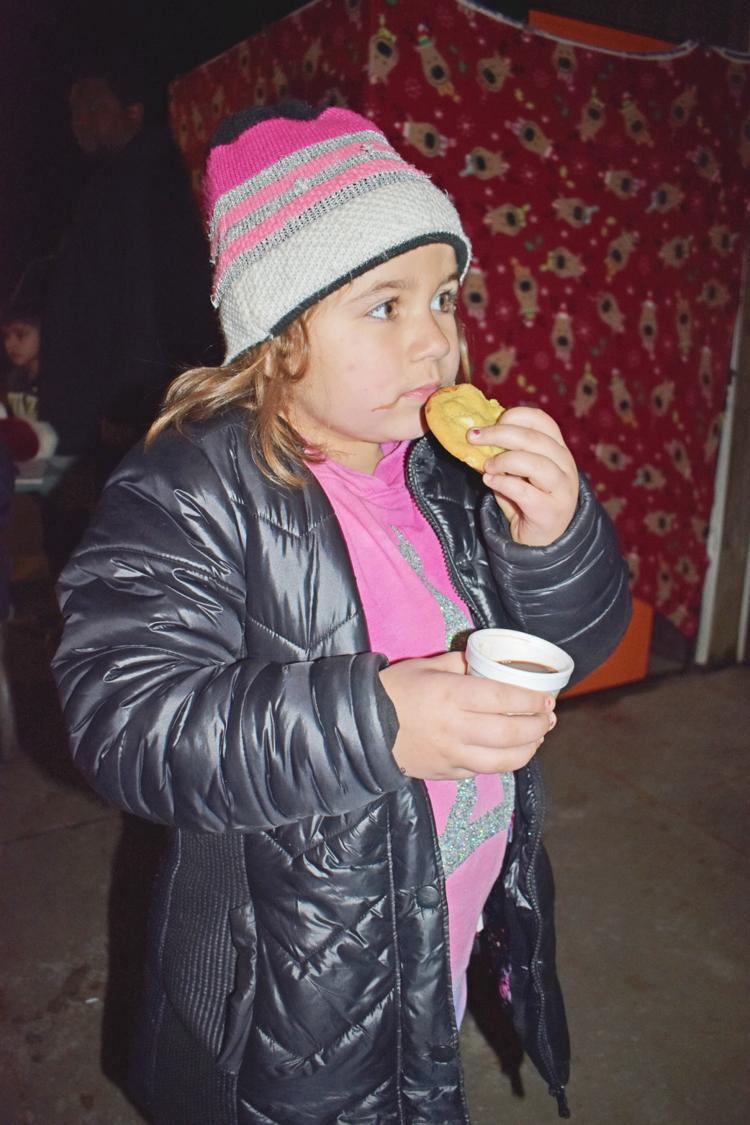 Chandler gallery -- lighted path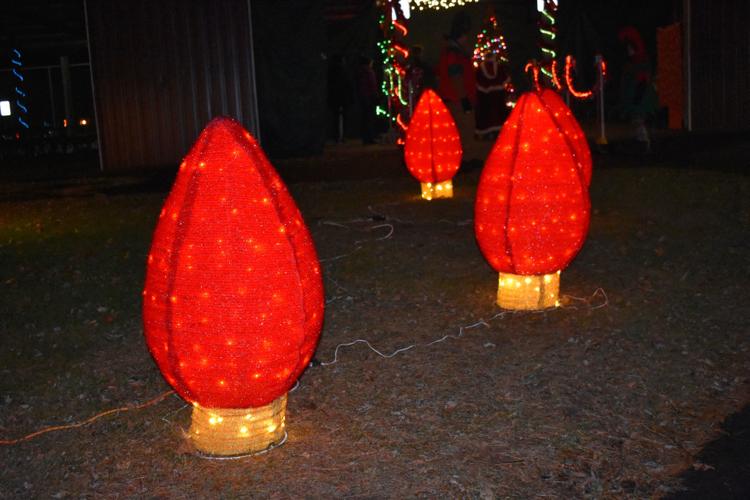 Chandler gallery -- lakeside moose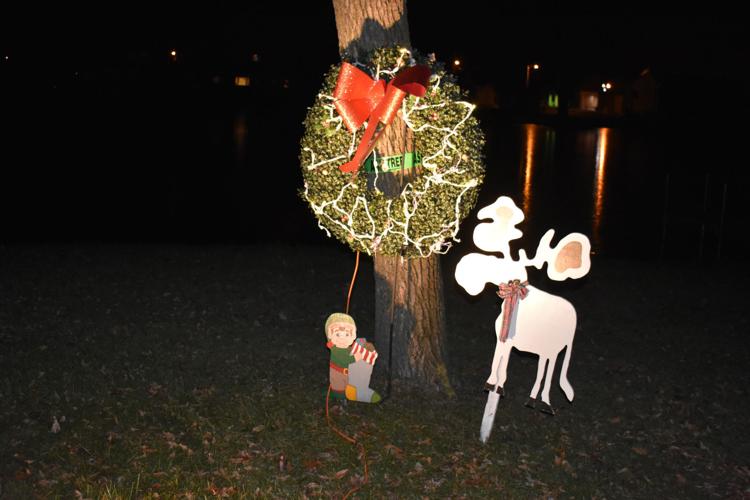 Chandler gallery -- ornaments for sale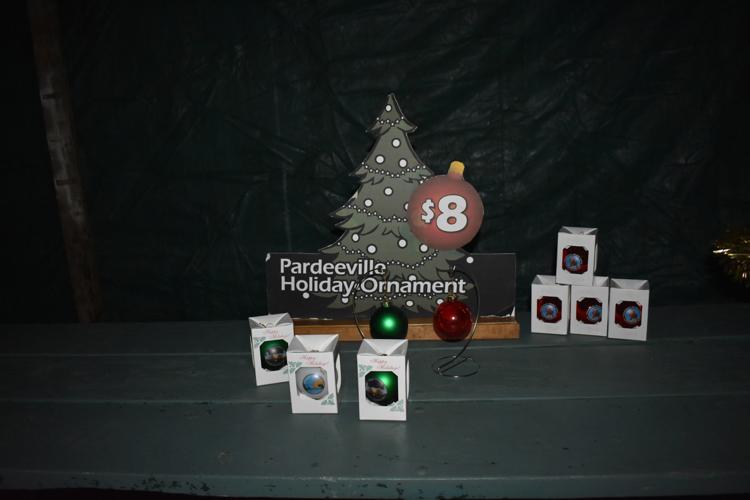 Chandler gallery -- Mrs. Claus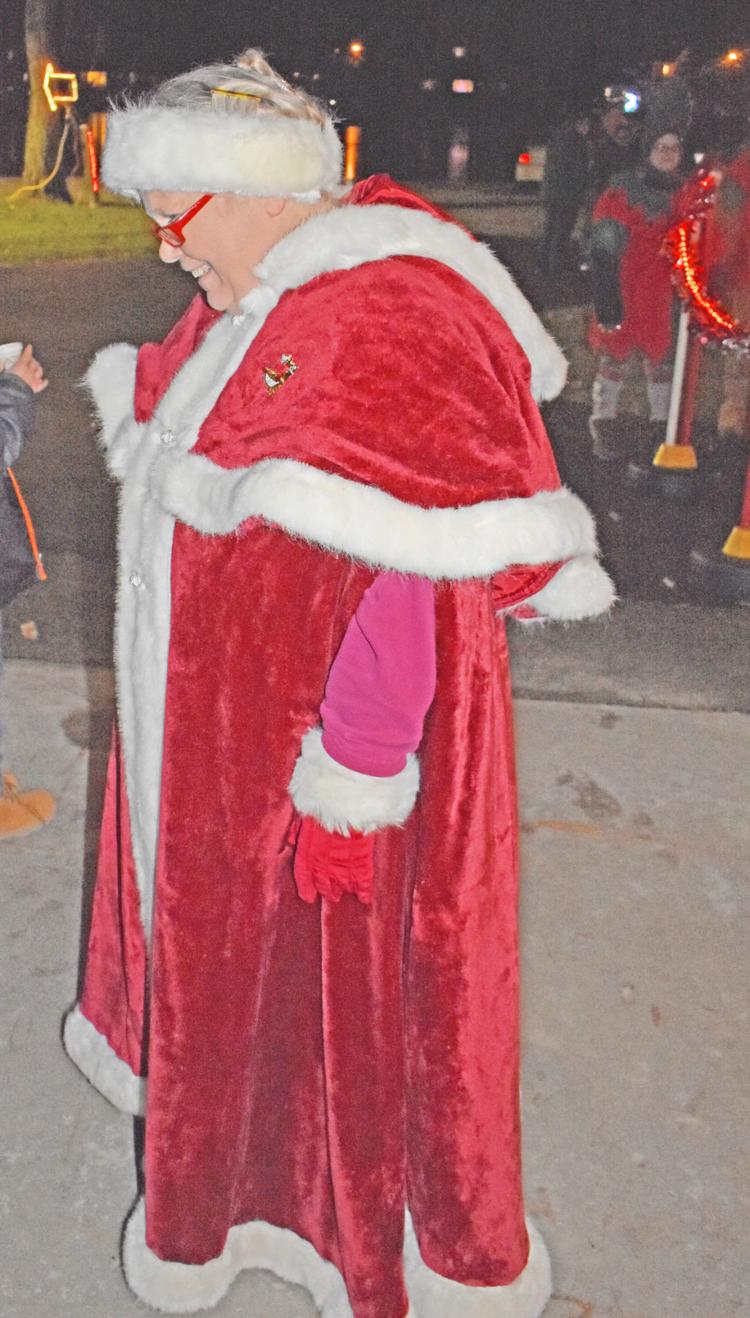 Chandler gallery -- sleigh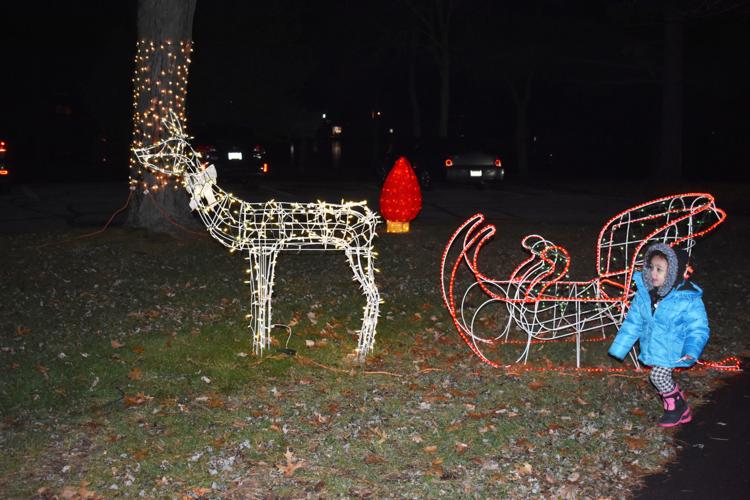 Chandler gallery -- gifts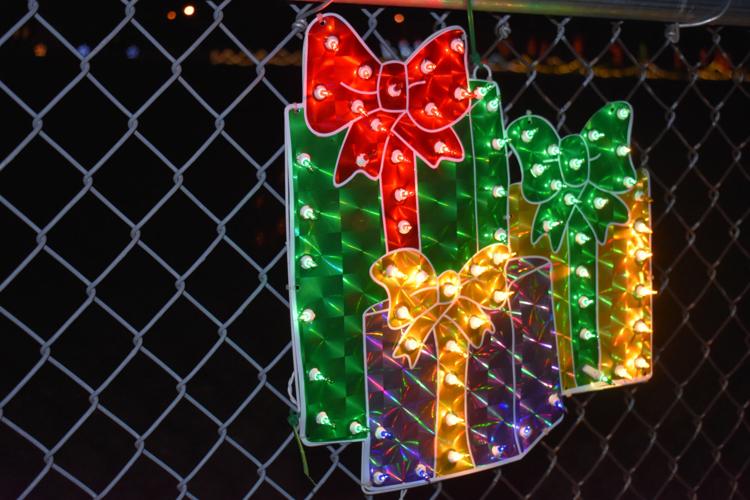 Chandler gallery -- firefighters' display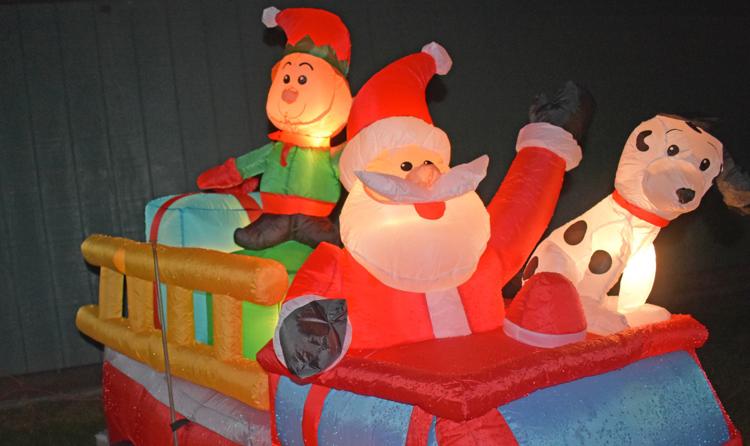 Chandler gallery -- snowflake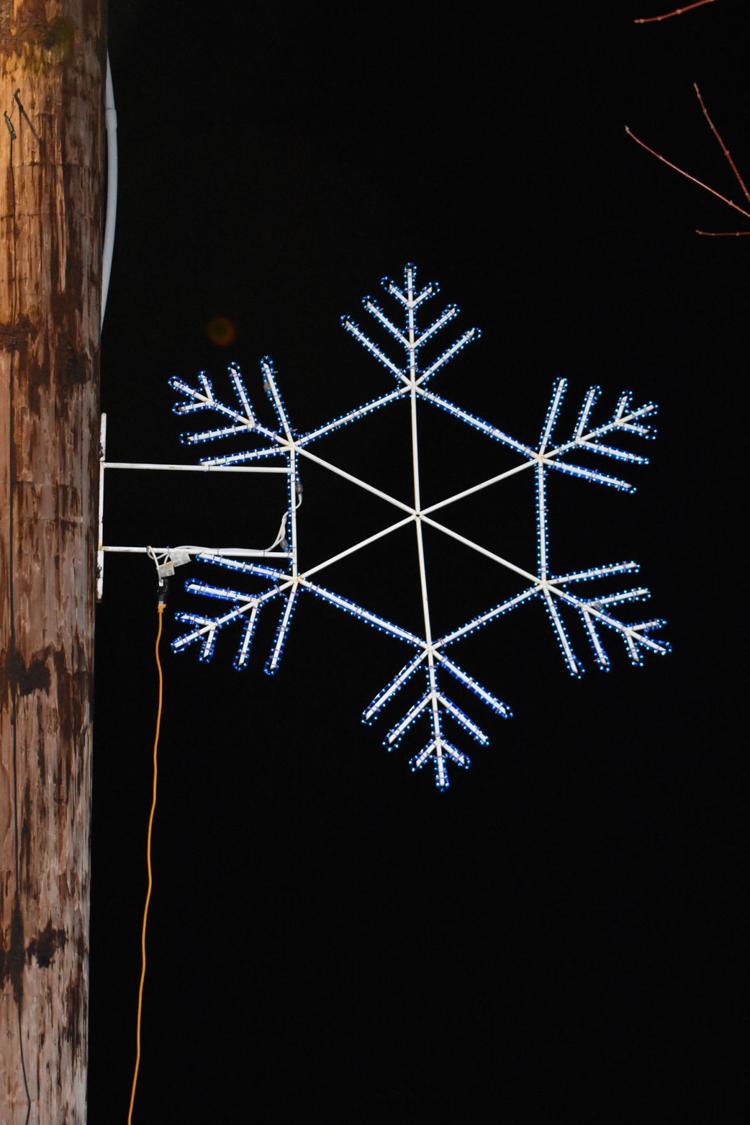 Chandler gallery -- veterans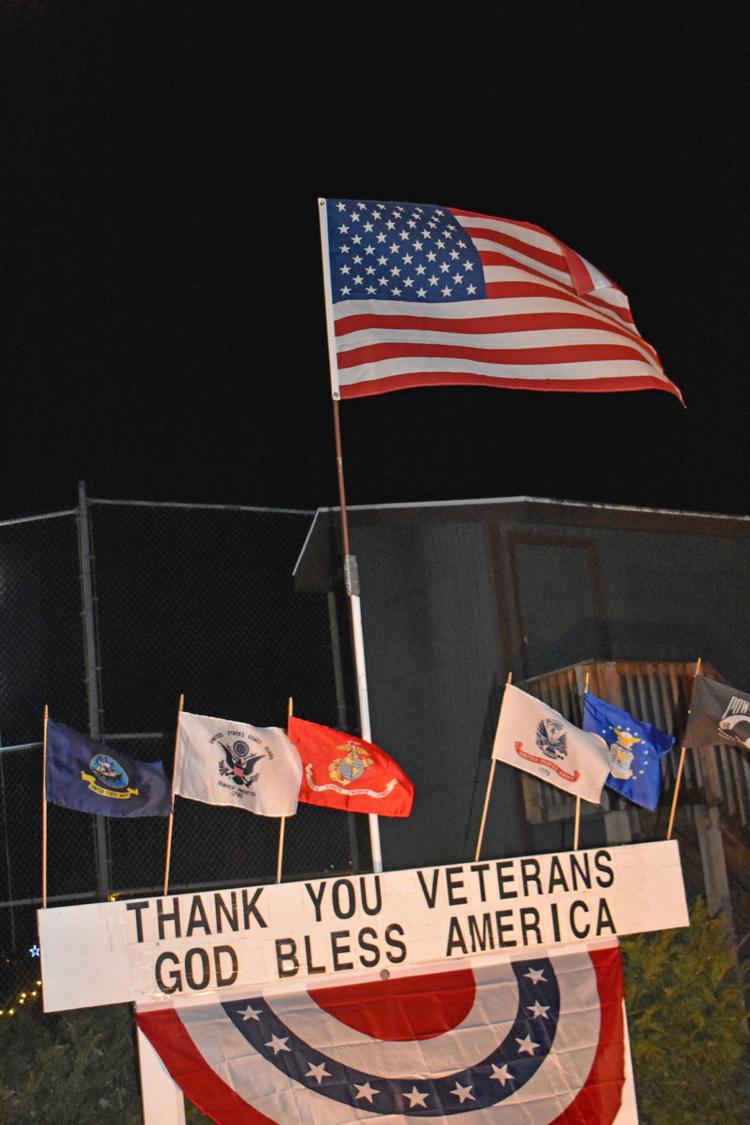 Chandler gallery -- backstop angel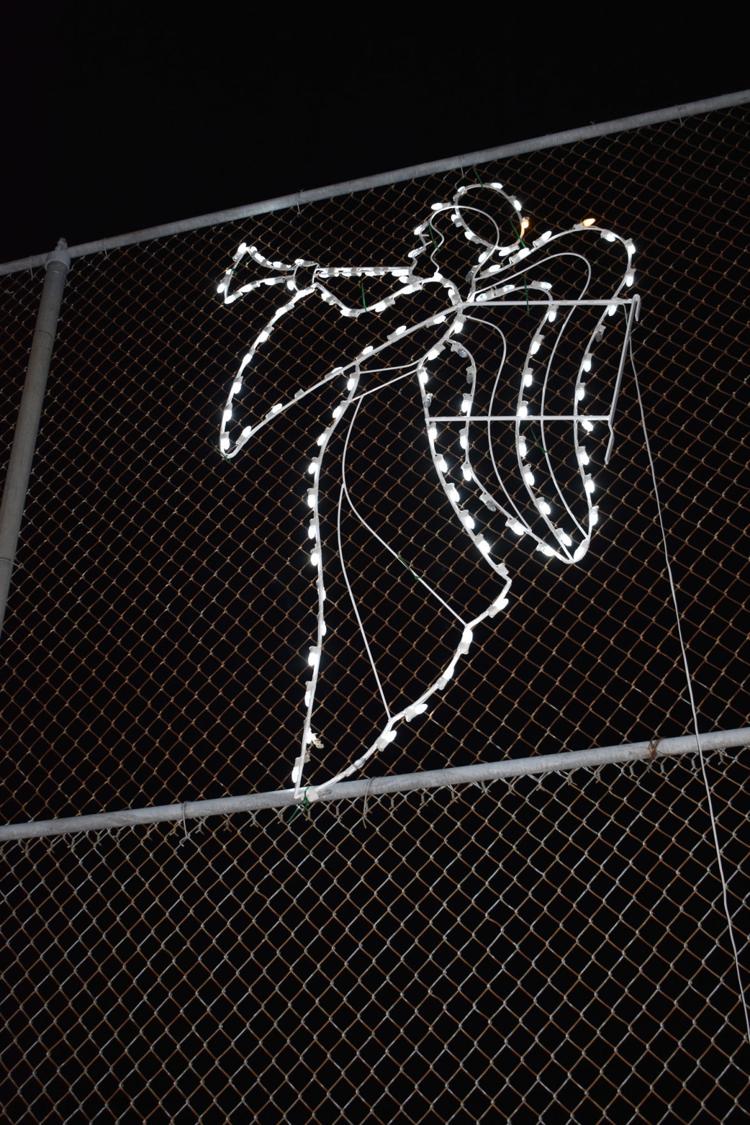 Chandler gallery -- dancing deer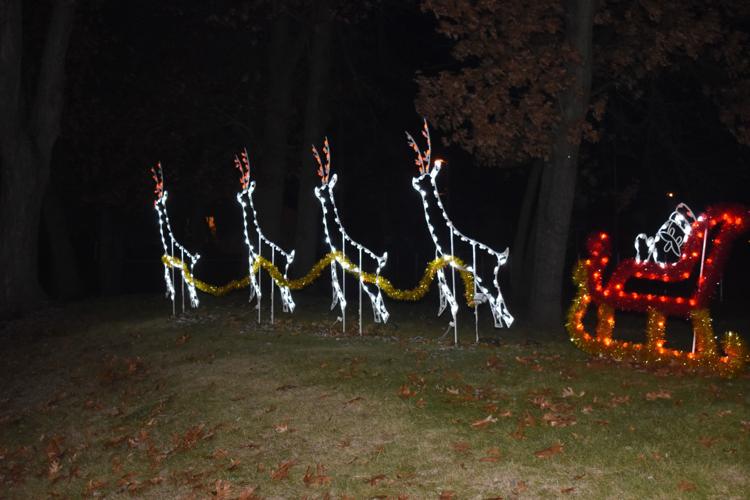 Chandler gallery -- bear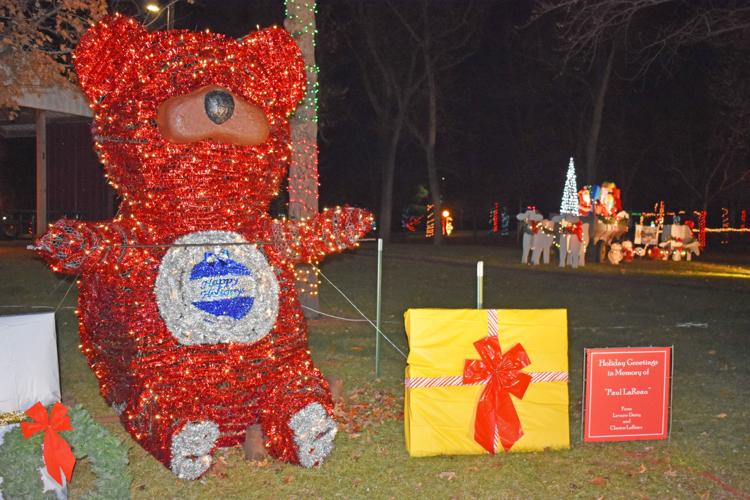 Chandler gallery -- FFA country Christmas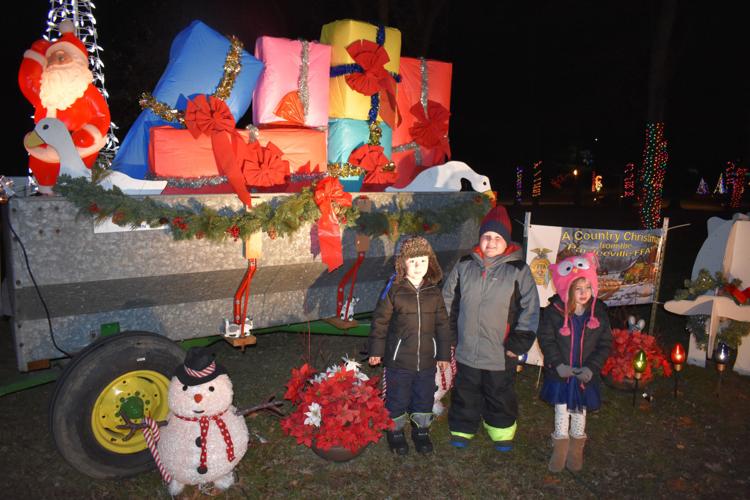 Chandler gallery -- gone fishin'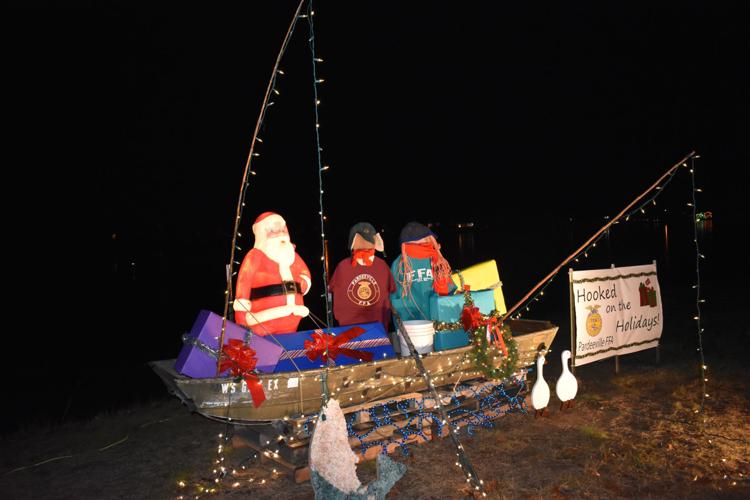 Chandler gallery -- polar bears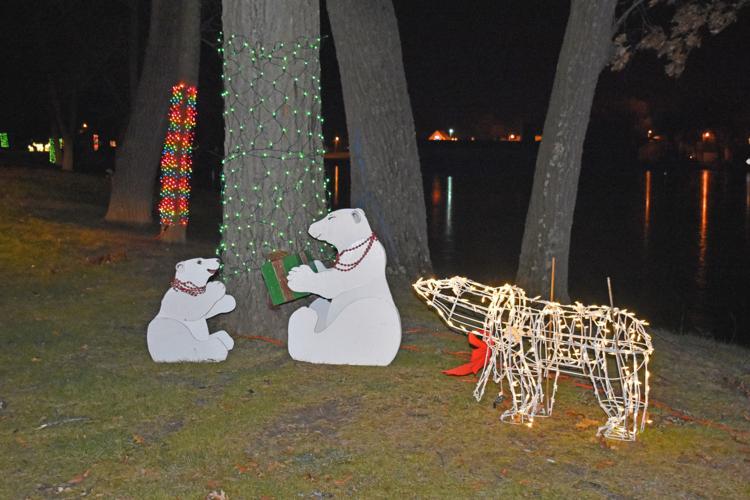 Chandler gallery -- Friends of the Library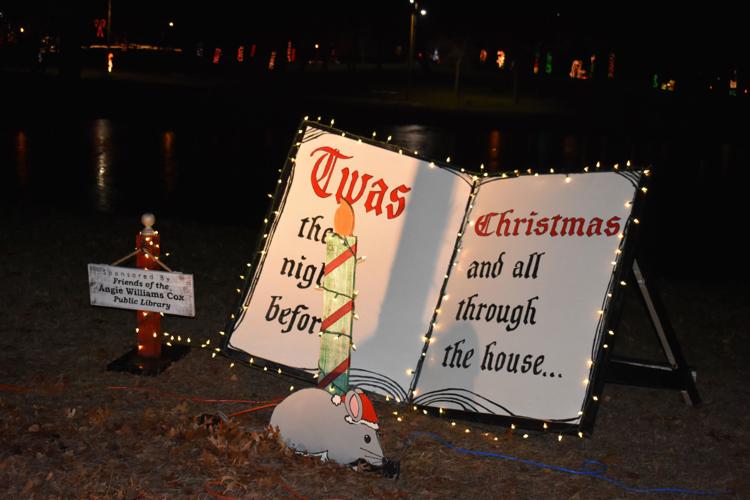 Chandler gallery -- dragon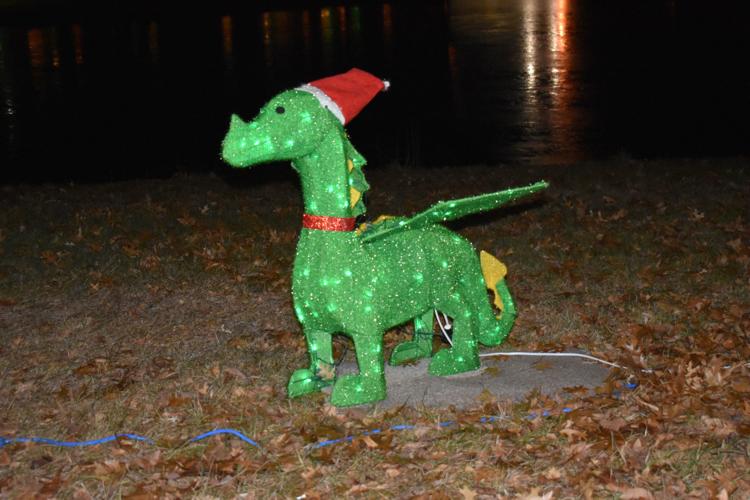 Chandler gallery -- watermelon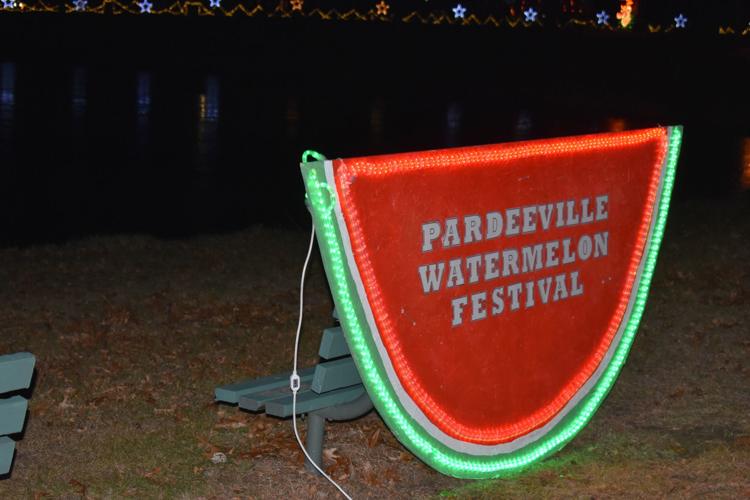 Chandler -- frog pond panorama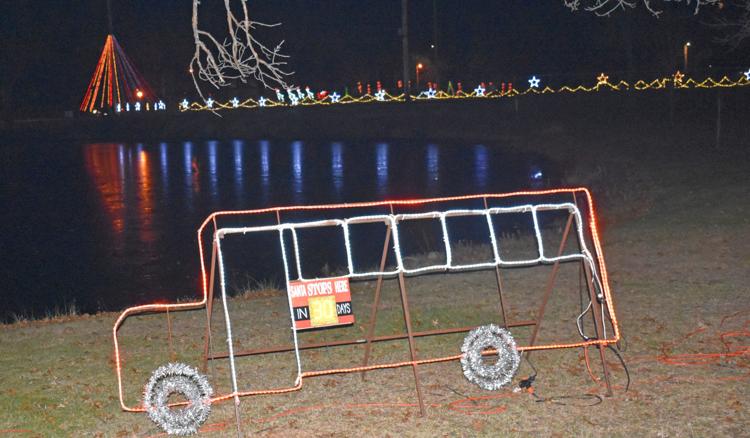 Chandler gallery -- United Methodist Church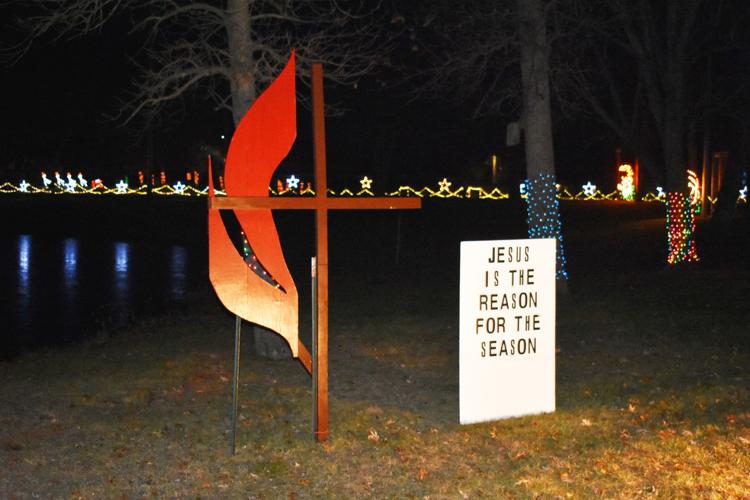 Chandler gallery -- Lions' igloo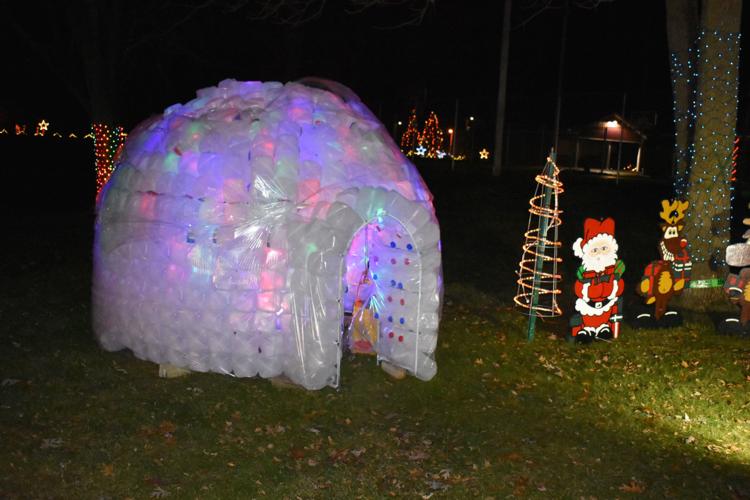 Chandler gallery -- Elmo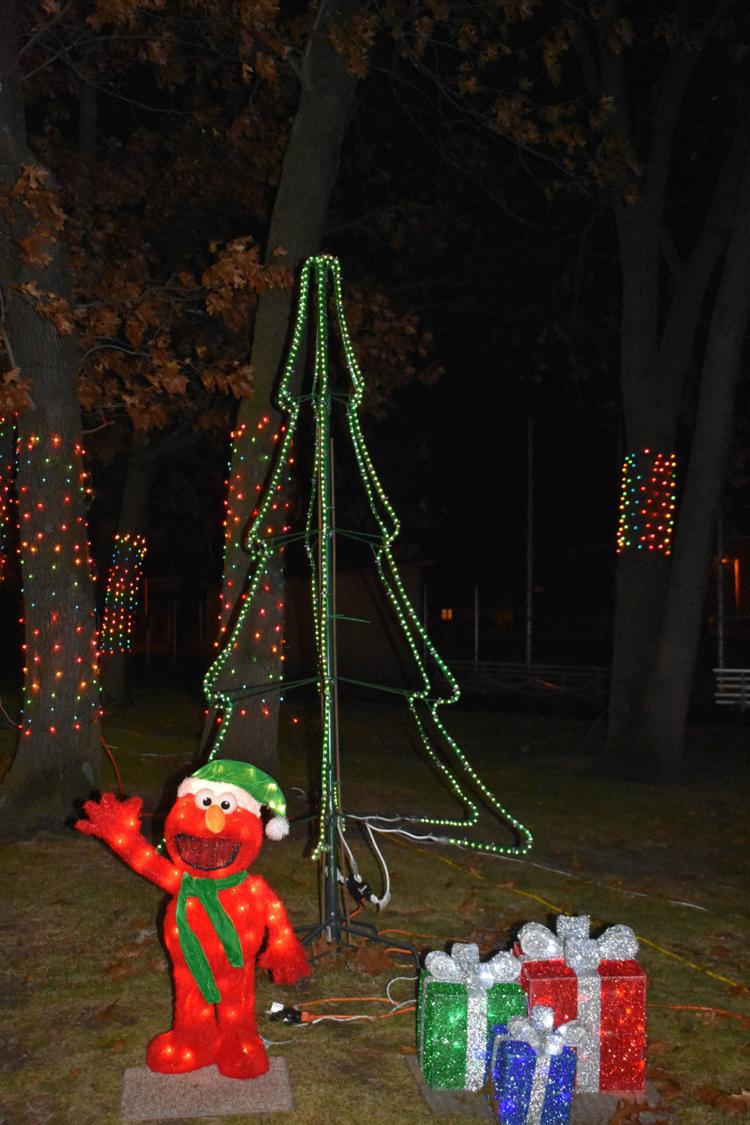 Follow Bridget on Twitter @cookebridget or contact her at 608-745-3513.
Be the first to know
Get local news delivered to your inbox!