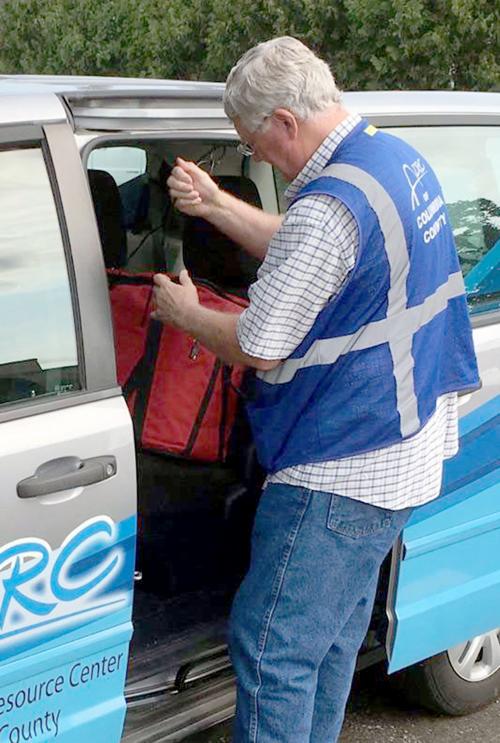 The Columbia County Aging and Disability Resource Center is holding a month long non-perishable food drive for home-bound senior citizens.
The aim is to provide supplemental food for participants of their home-delivered meal program, when the program is not operating due to inclement weather throughout winter.
The program, which delivers hot meals to home-bound residents, is unable to operate and deliver food when schools in the county are closed for weather-related reasons, due to department policy.
"If the schools are closed, our meal services are closed," said Becky Mulhern, ADRC director. "It's because we go very rural, we have a long range. We aren't going to send someone into the rural county where they could be put in danger."
The donated food items will be packaged and given to the meal program's approximately 150 participants for what Mulhern calls "blizzard meals," which are meant to be stored and used by participants on days the program is unable to deliver meals.
You have free articles remaining.
"We have found that a majority of the people we deliver to, this is the only food they eat all day," said Mulhern. "If we have to close, they may not have any food available. Since we are now the only home-delivered meal option in our county, it's really important for us that we get enough that everyone has a couple of blizzard meals."
Last year, schools and county buildings closed a total of nine days in late January and early February.
Volunteer drivers for the program will be delivering the donated items to participants at the start of the new year.
The ADRC recommends donating items with a longer shelf life, such as low-sodium soup, canned meats, fruit and pudding cups, pasta meals, beans, veggies and crackers. Mulhern also said cash donations to purchase additional food items are welcome.
Donations can be dropped off at the Columbia County ADRC office, the Columbia County Courthouse and Administration Building, the Wyocena Health Care Center and the Sheriff's Office, through Dec. 30. The ADRC will also be available to pick up large donations.
"Everyone that has received a meal has said they appreciated it very much," said Mulhern. "Some of them may have family that visits on the weekends and can bring them food, but a majority of them don't have that. So they appreciate having something where they know they will have a meal."
Be the first to know
Get local news delivered to your inbox!