After almost five years and more than $46 million, Columbia County Board Chairman Vern Gove added an exclamation point – 56 of them, to be exact – to the county's biggest-ever building project.
Wednesday's monthly County Board meeting consisted almost entirely of Gove awarding plaques to county officials, county employees, Portage city officials, state officials and others whom he deemed instrumental in the project's completion.
At $19 per plaque, that came to $1,064 from a project that's about $500,000 over budget.
But Gove said it was the least the recipients deserved, to mark a milestone in Columbia County's history and to acknowledge some of the people who helped bring it to fruition.
"We've got a lot of hardware to give away tonight," he said.
The official capacity of the County Board meeting room in the year-old Administration Building, 112 E. Edgewater St., is 200 – and that's about how many people filled every available seat on Wednesday.
Not all of the recipients were present to receive one of the 56 plaques laid out on a table.
But Mark Aquino, the Wisconsin Department of Natural Resources secretary's director for southern Wisconsin, was present to receive his plaque and hear Gove praise the DNR for its role. That included a partnership with the county and the city of Portage to dredge the Portage Canal in the vicinity of the new Administration and Health and Human Services buildings, and securing access to canal-side property to build the trestles for the covered walking bridge connecting the Administration Building on the canal's north side and the HHS Building on the south side.
The city of Portage officials receiving plaques, included Administrator Shawn Murphy, Public Works Director Aaron Jahncke, Mayor Rick Dodd and Dodd's predecessor, Bill Tierney.
"I don't think it's any secret that, before this, the relationship between the city and the county was less than collaborative," Gove said.
Tierney said the collaborative effort in the building project benefits everyone.
"This means a lot to the city of Portage and to Columbia County," he said.
Most county department heads received a plaque, as did several other supervisory county workers, including three from the Building and Grounds Department.
Columbia County Sheriff's Deputy Max Jenatscheck got a plaque, and praise from Gove, for his input in the design of the courthouse renovation.
Other recipients included representatives of Potter Lawson, the Madison design firm that managed the building project, and J.H. Findorff and Sons, the firm that oversaw the construction.
One of the Findorff employees who got a plaque was Matt Giessel of Portage, who in June 2016 had some of his wedding photos taken in front of the under-construction Administration Building.
When Gove presented a plaque to Emma Wood – a sophomore at Edgewood College in Madison, who participated in the County's Future Leaders Active in Government program as a Portage High School student – he said he wasn't just thanking her for being a speaker at dedication ceremony.
He also sought to hold her to a promise he said she made during her FLAG term, to someday run for County Board.
In a related matter, Gove also had, for former Supervisor Andy Ross of Poynette, the customary plaque of appreciation given to anyone upon leaving the County Board. Ross resigned last month, after serving on the board since 2002 and being County Board chairman from 2012 to 2014.
Ross's farewell to the board on Wednesday included a pitch for public service.
"Local units of government – this is where the work gets done," Ross said. "It's something everybody should consider doing. The length of time you do it is less important than that you step up."
July 2016 -- admin framework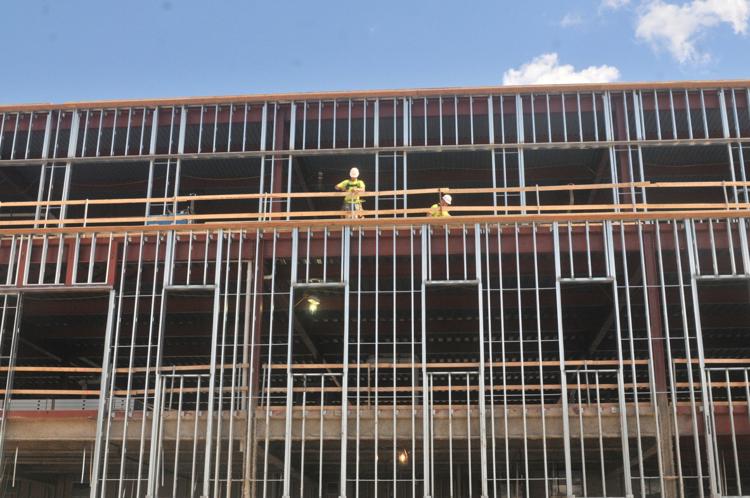 Nov. 12, 2014: $46 million decision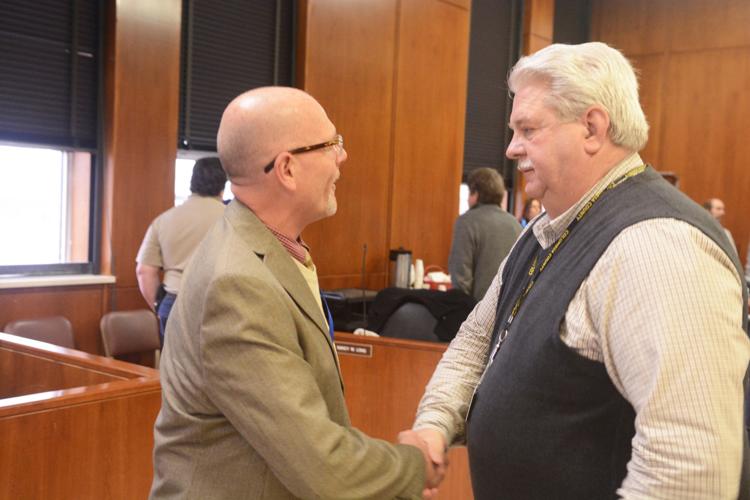 November 2014 -- Ad Hoc Building Committee appointed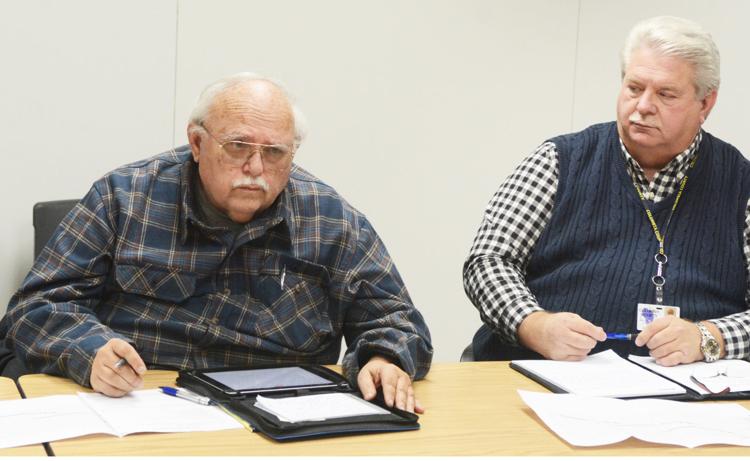 February 2015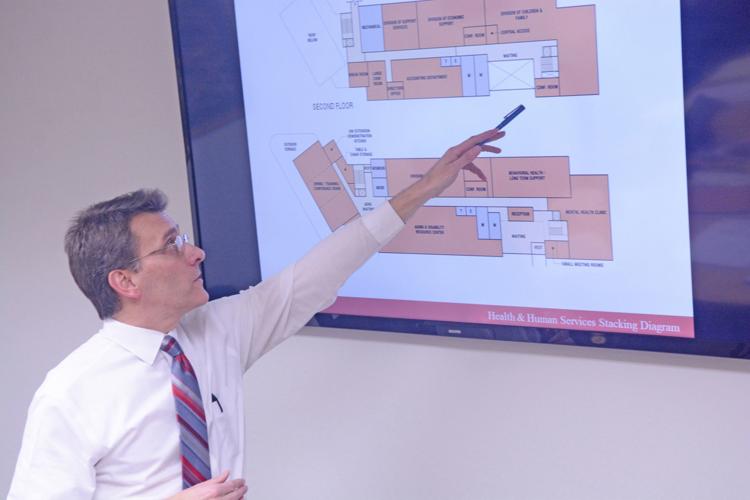 2015 building plans Teitgen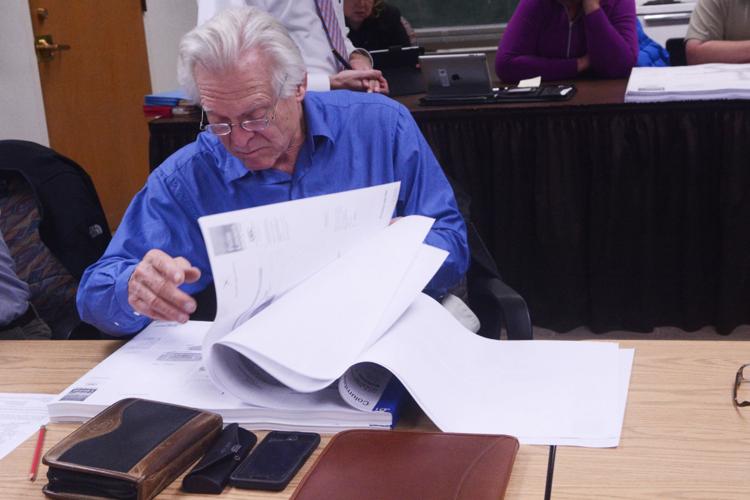 January 2016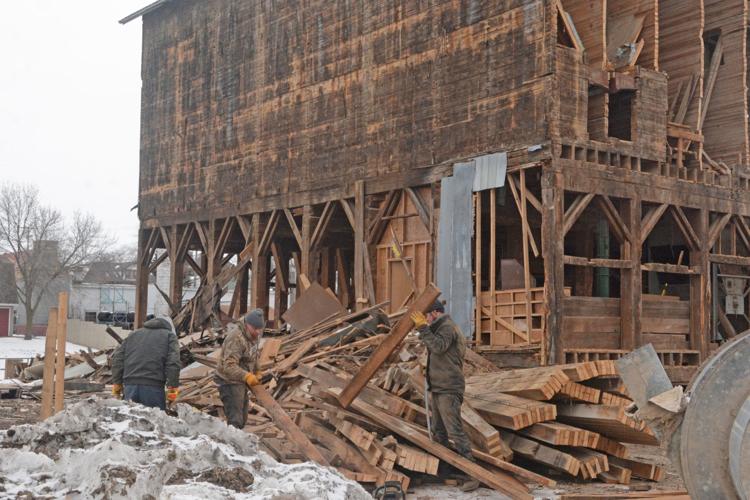 March 16, 2016 -- ground is broken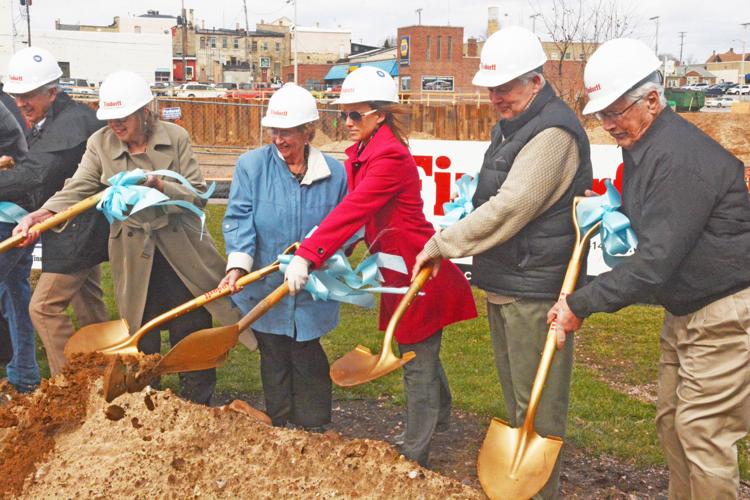 May 2016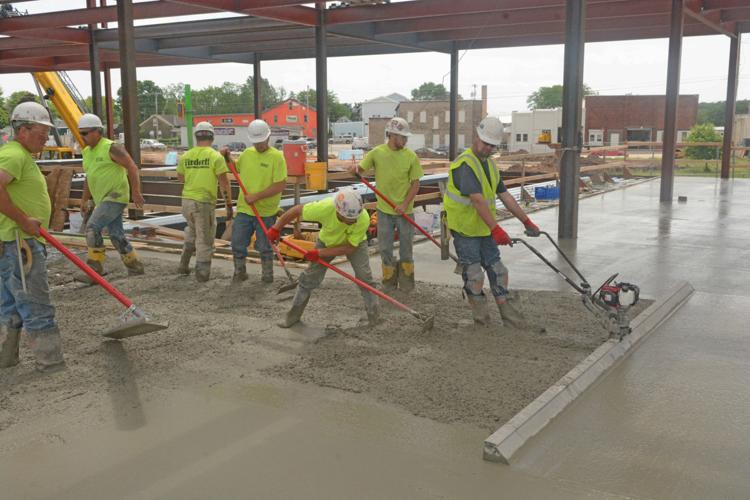 June 2016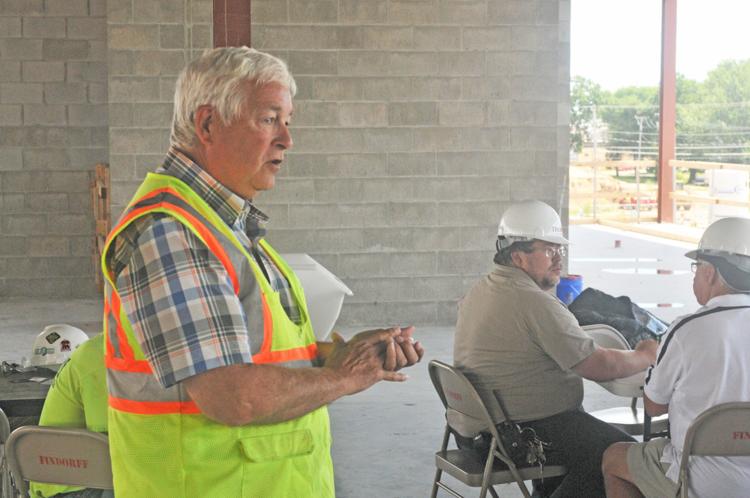 July 2016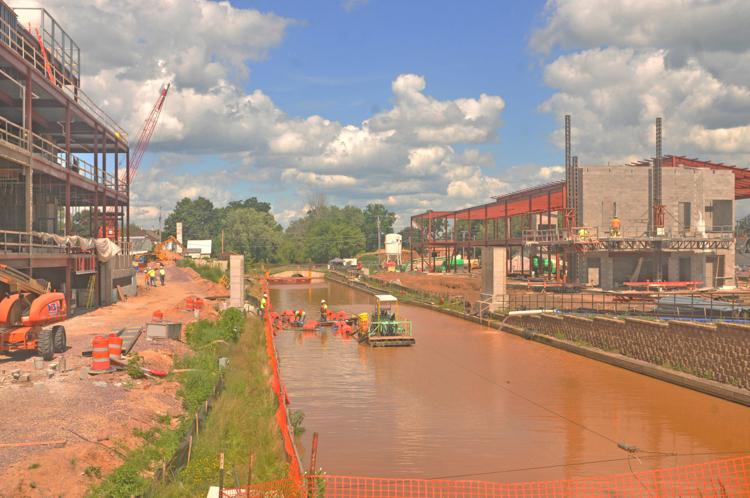 September 2016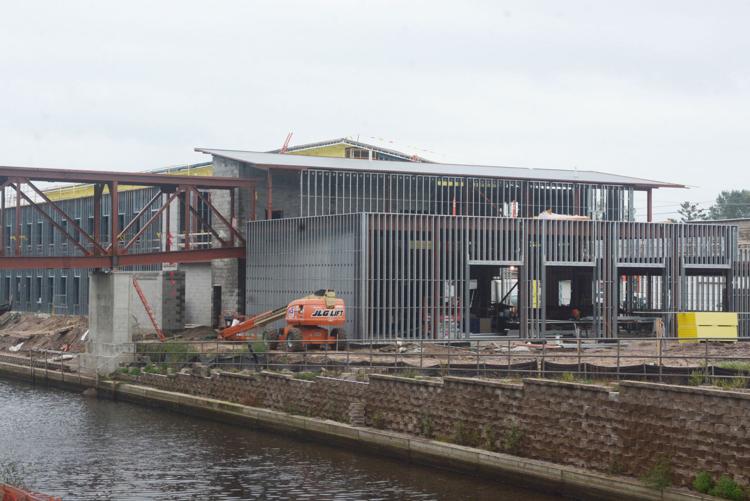 October 2016
Mid-October 2016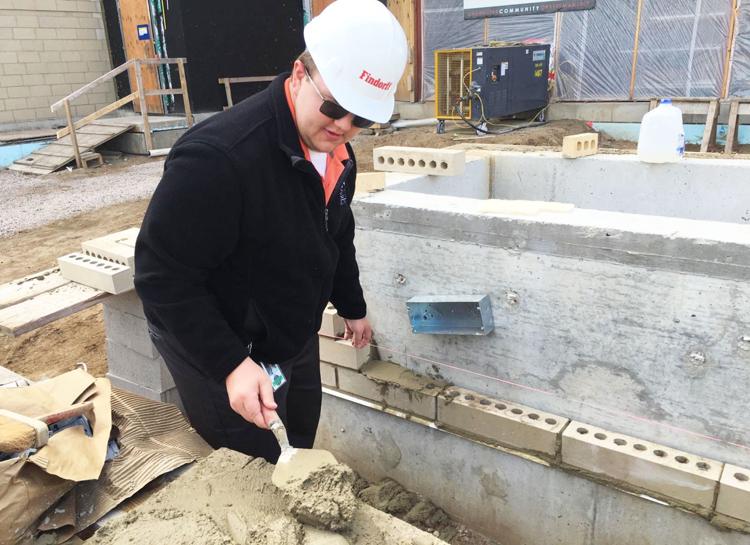 March 2017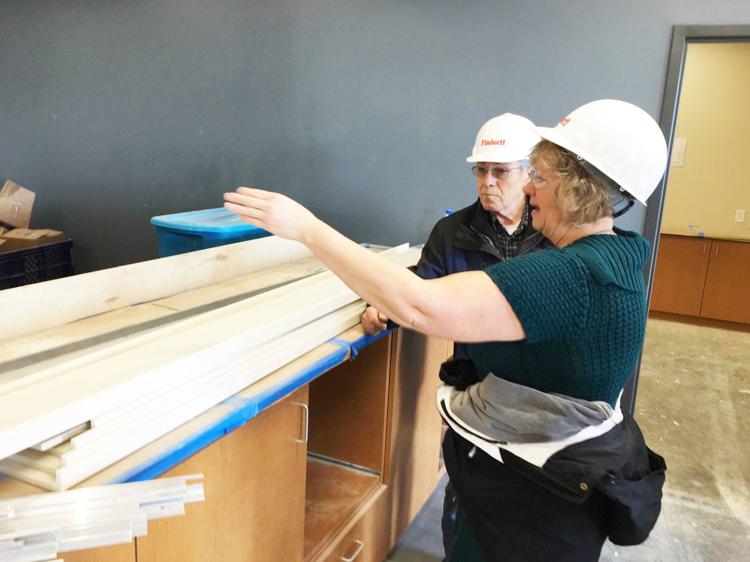 May 2017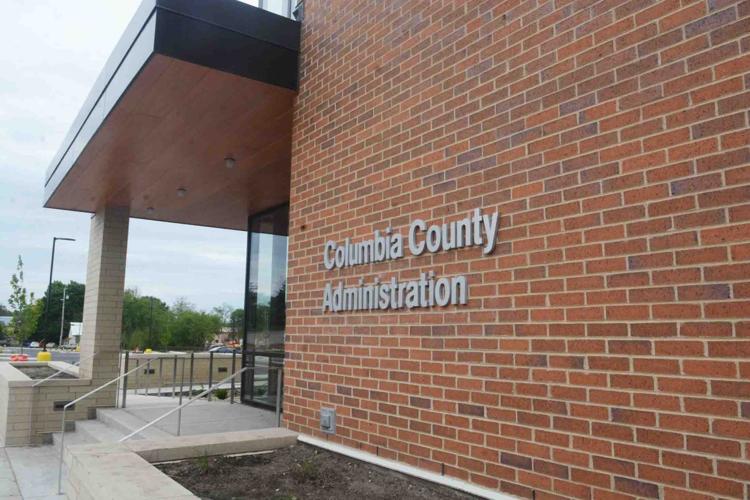 June 2017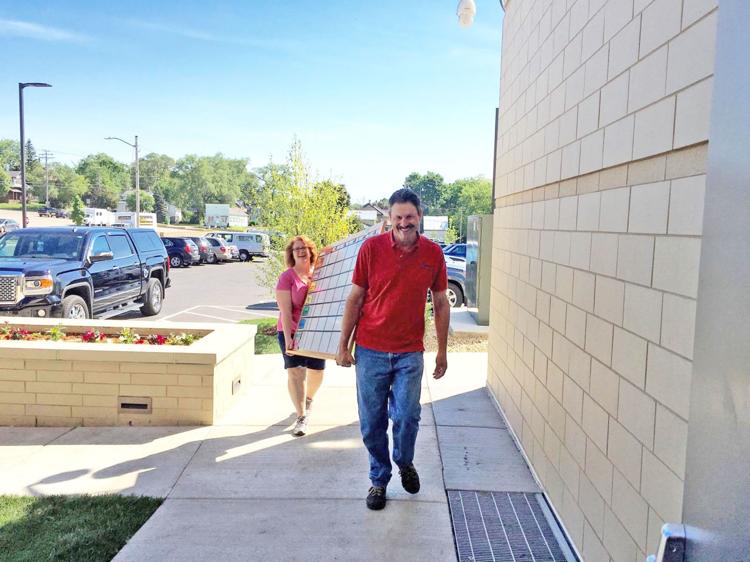 June 2, 2017 -- first meeting in new Admin Building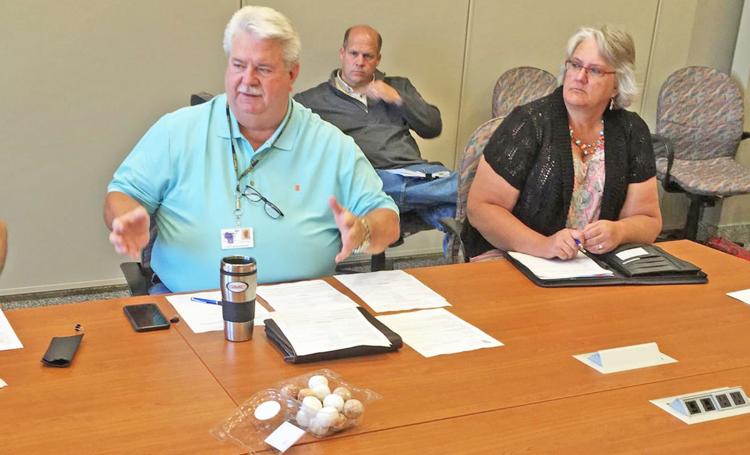 June 2017 -- Intercounty Coordinating Committee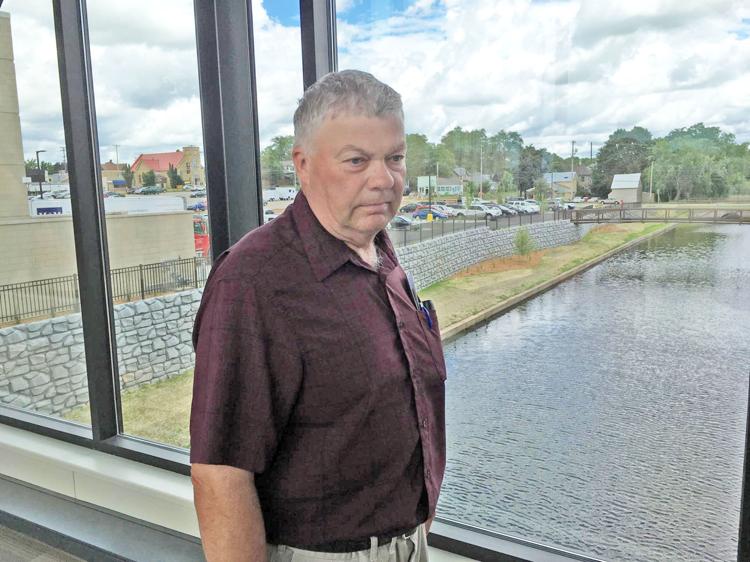 June 21, 2017 -- pre-meeting party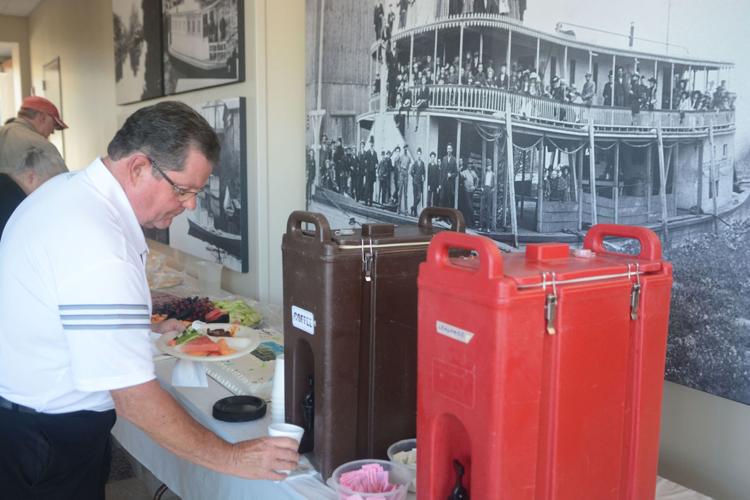 June 21, 2017 -- color guard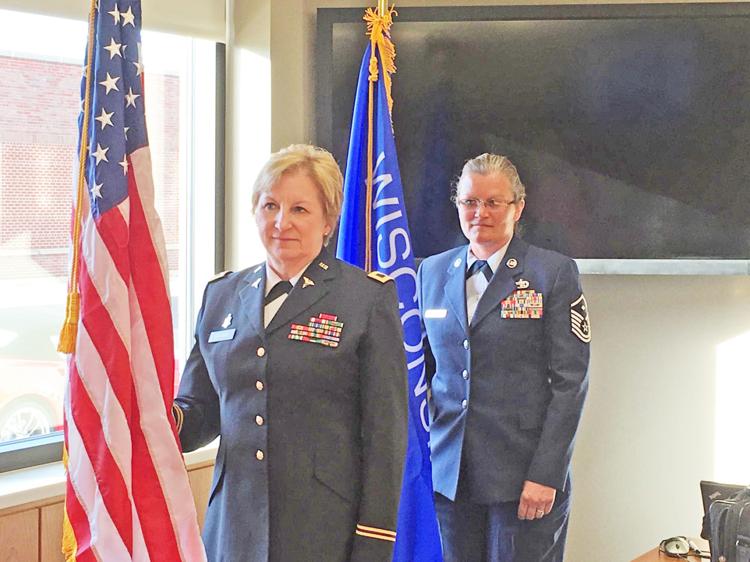 July 2017
September 2017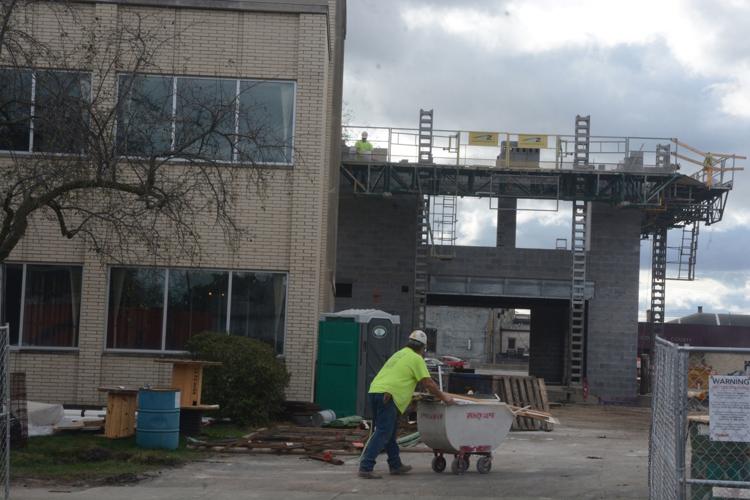 October 2017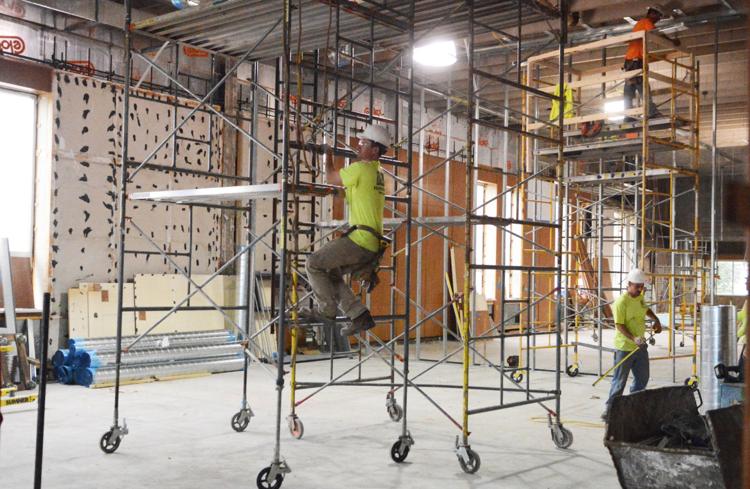 October 2017 -- Pufahl in former County Board meeting room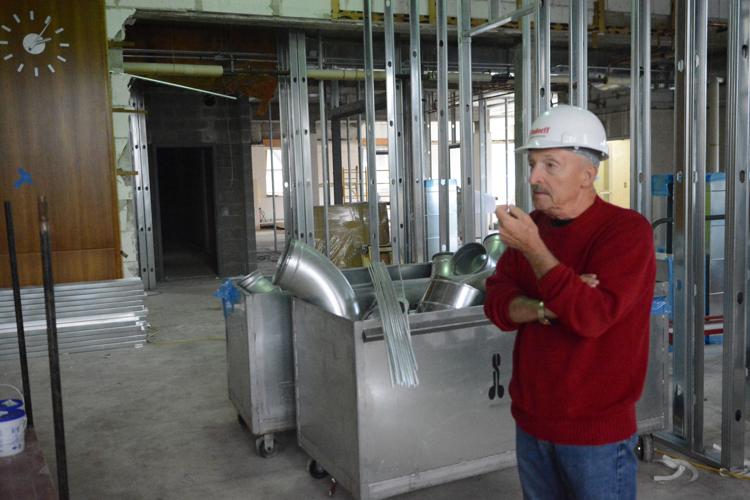 January 2018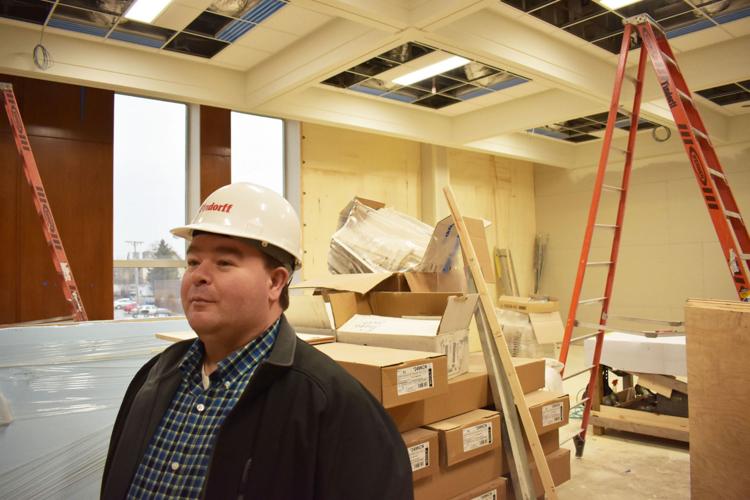 January 2018 -- Tanner Davis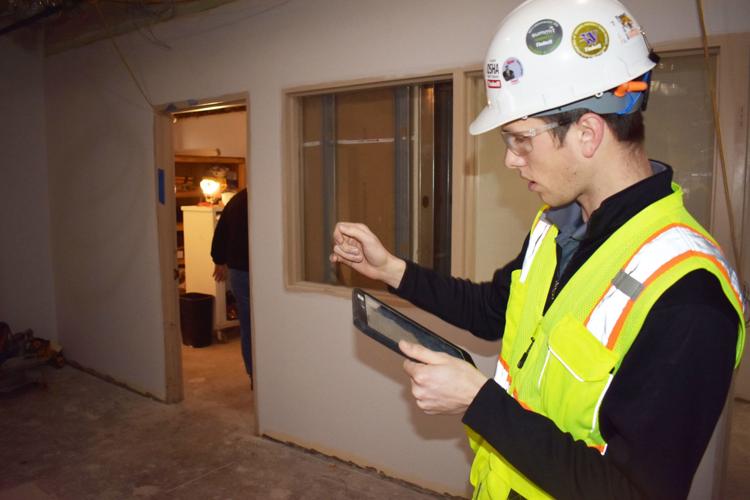 February 2018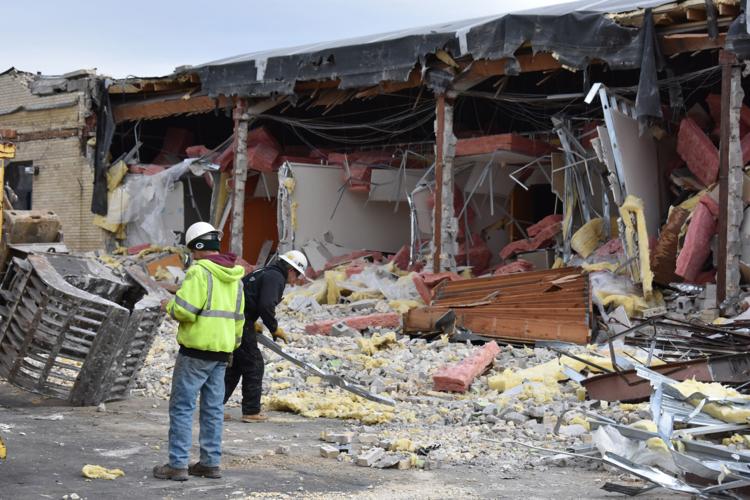 June 2018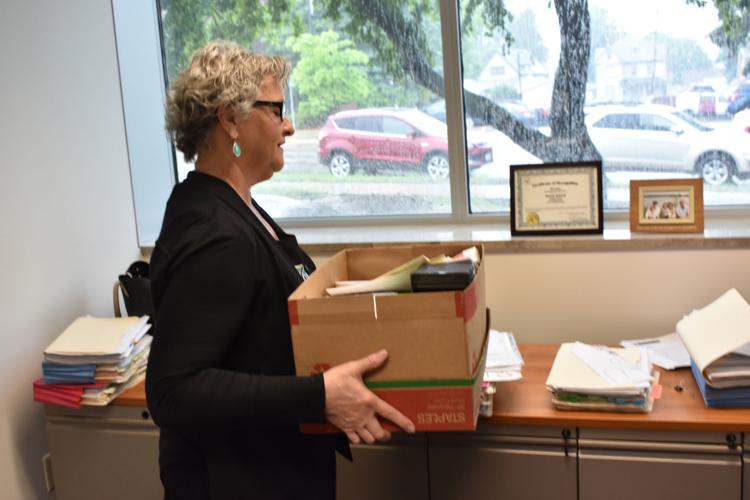 June 2018 -- HHS move-in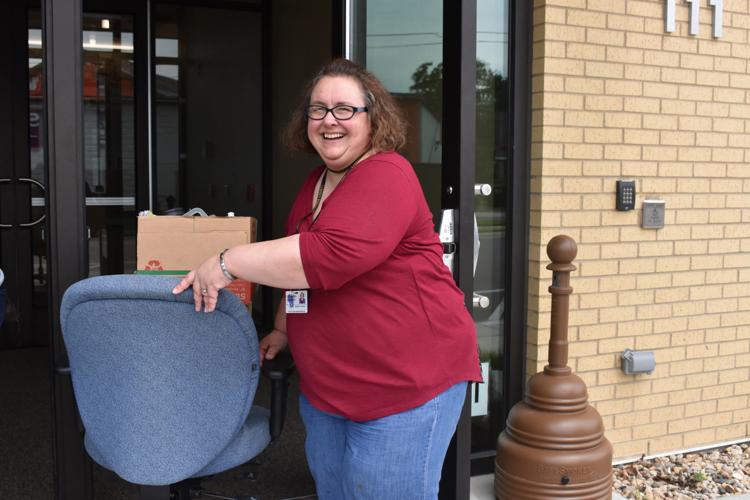 June 2018 -- Elder Abuse Awareness Day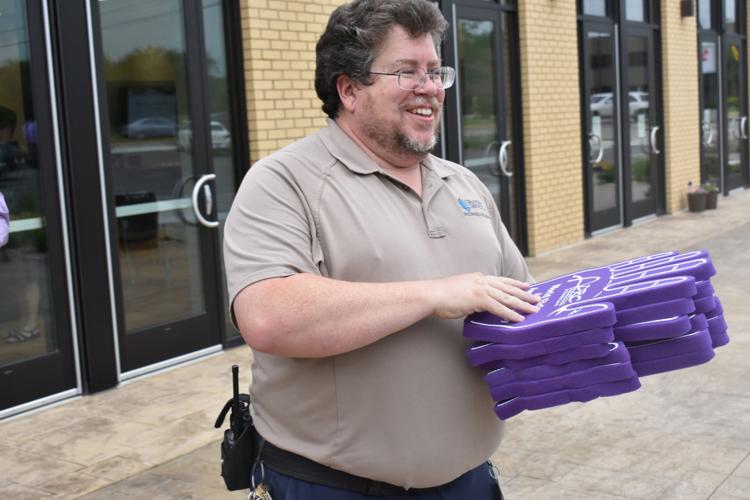 July 2018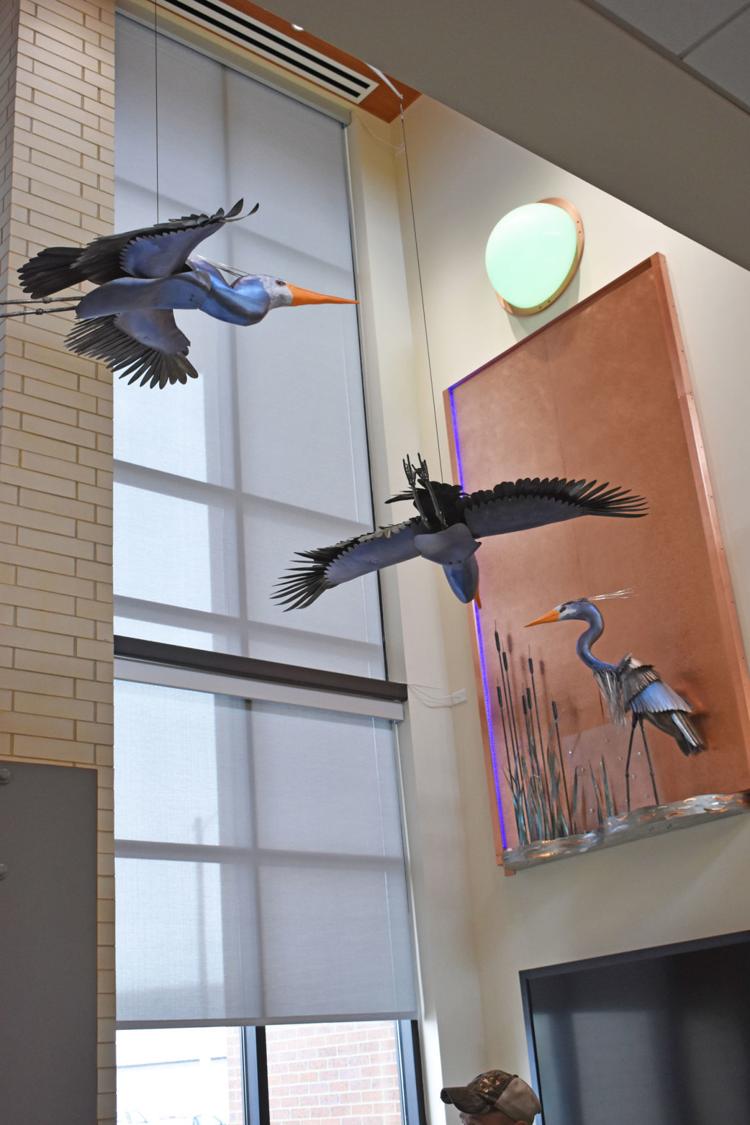 Columbia County dedication Admin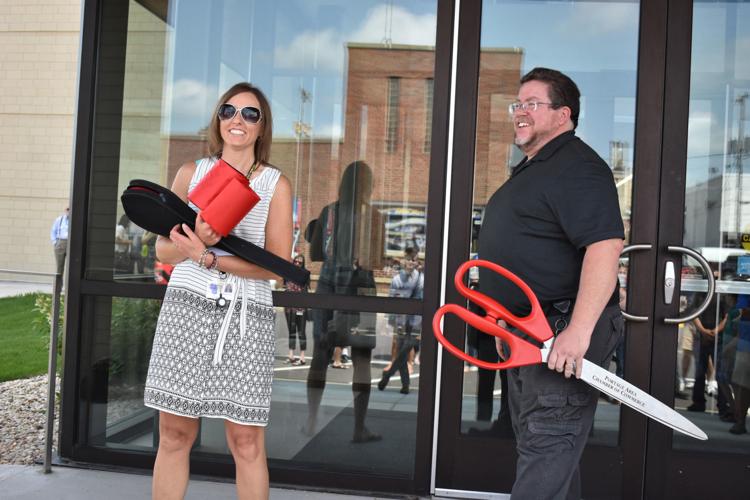 Columbia County dedication hearing room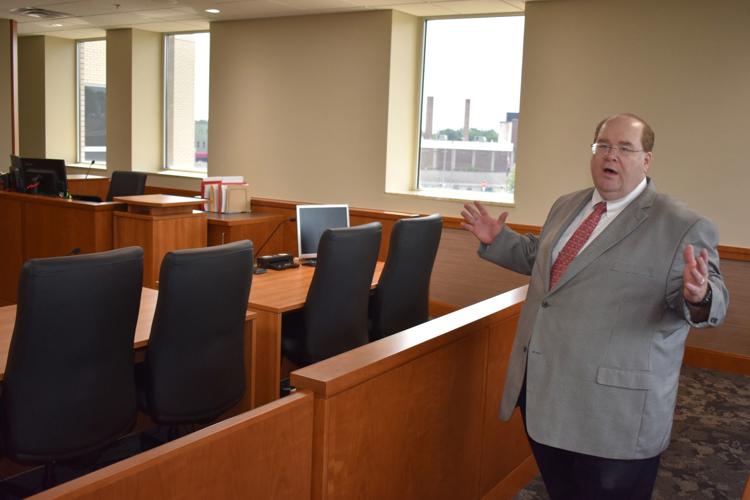 Columbia County dedication HHS ribbon-cutting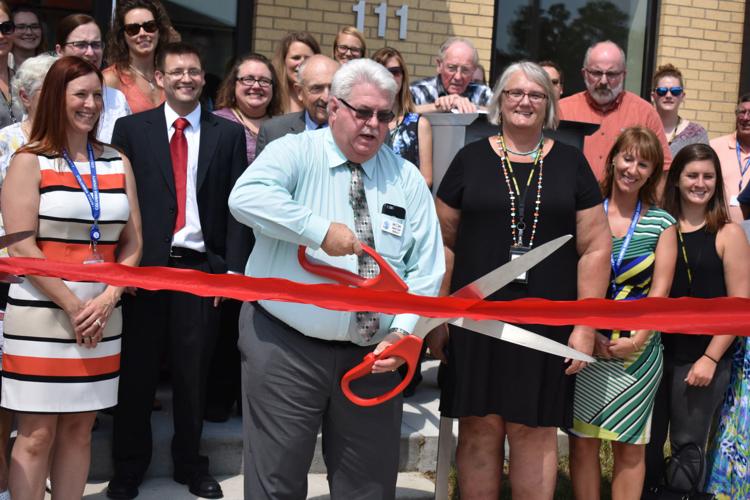 Columbia County dedication Teitgen et al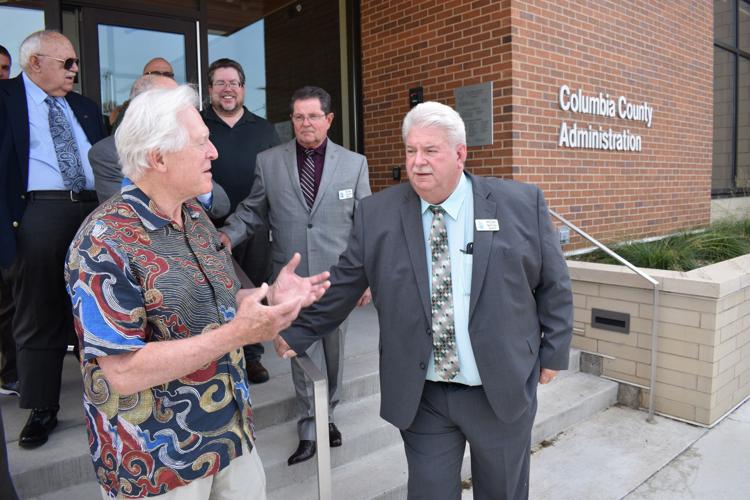 Columbia County dedication Hutler and Tramburg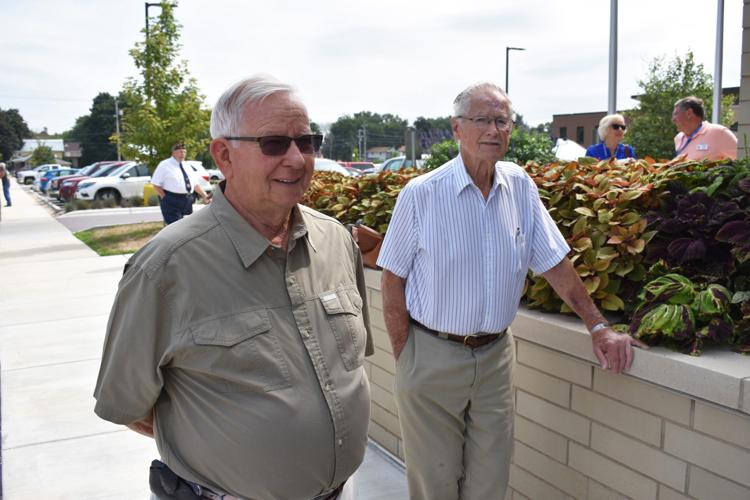 Columbia County dedication panel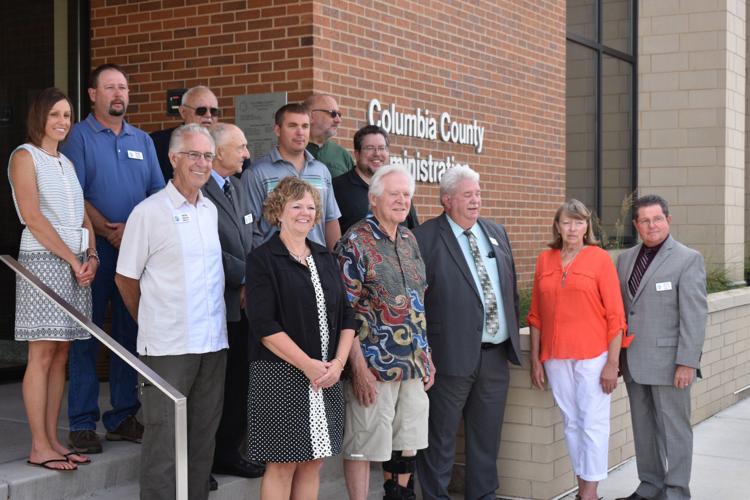 Columbia County dedication supervisors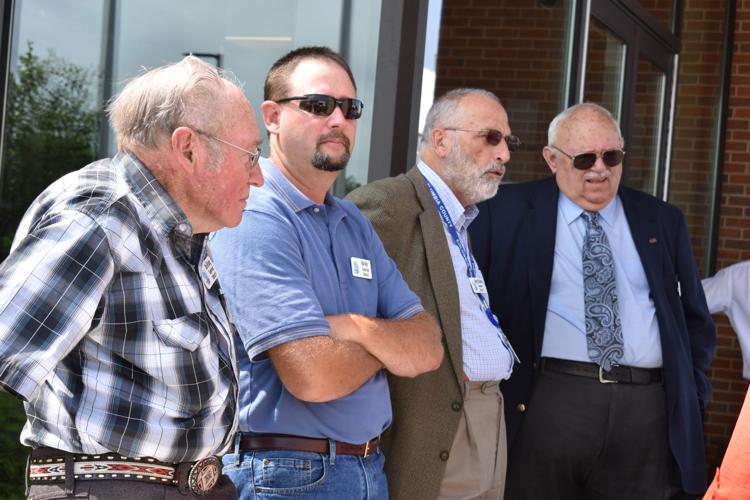 Columbia County dedication conversation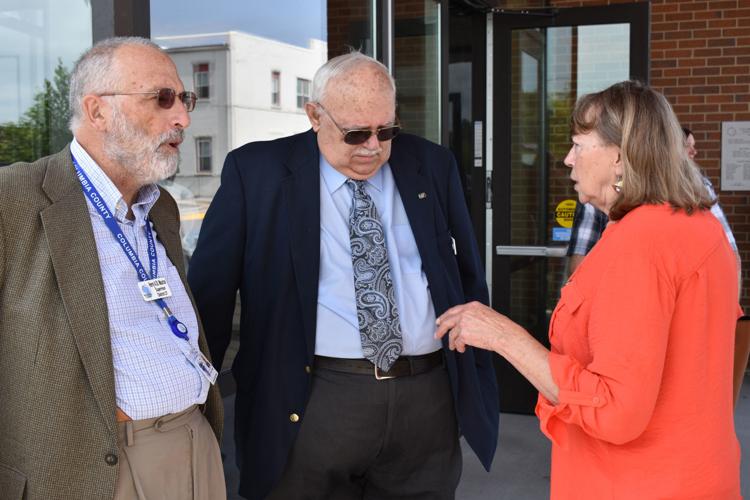 Columbia County dedication senior supervisors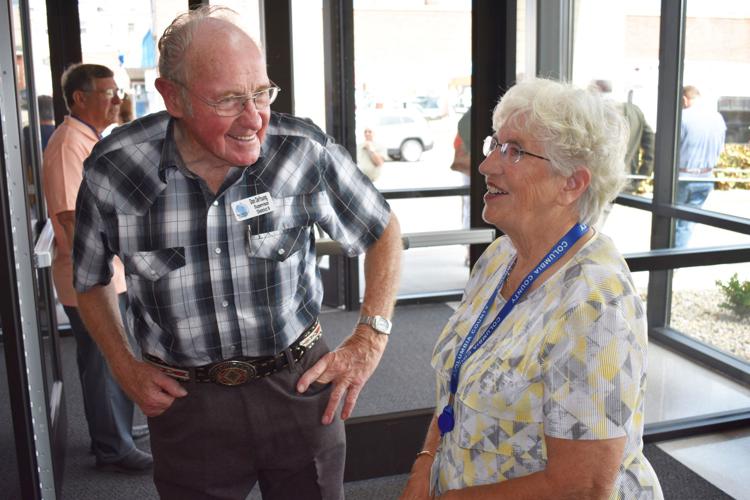 Columbia County dedication hallway chuckle
Columbia County dedication Hartman and Drews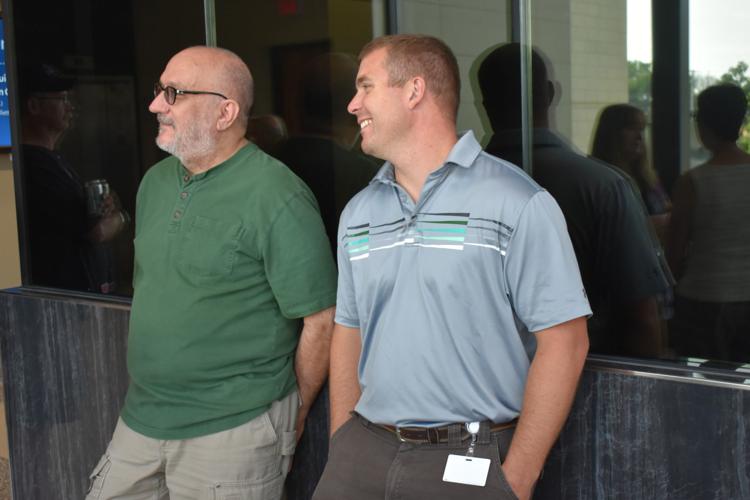 Columbia County dedication Robson and Blair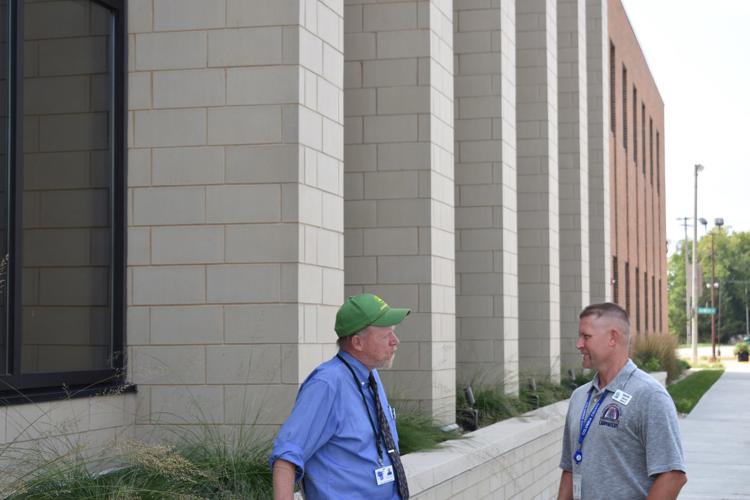 Columbia County dedication speakers dais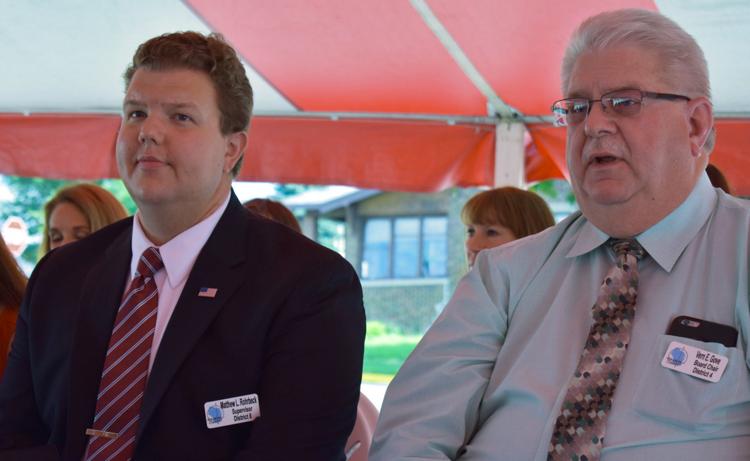 Columbia County dedication Borgkvist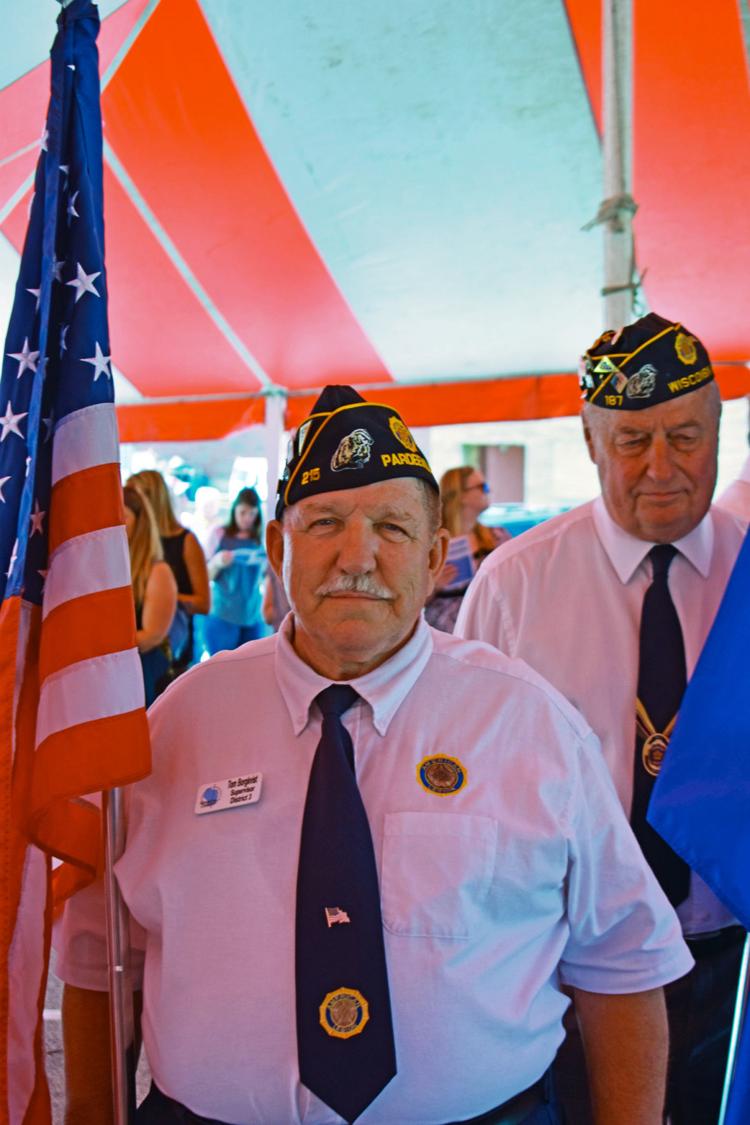 Columbia County dedication crowd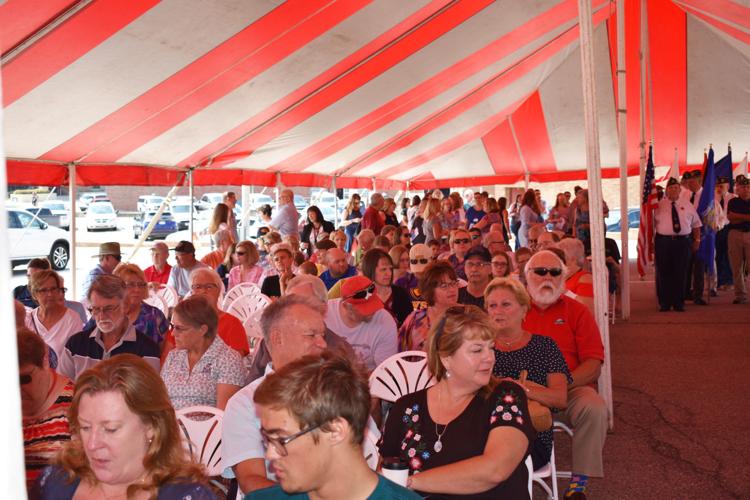 Columbia County dedication invitation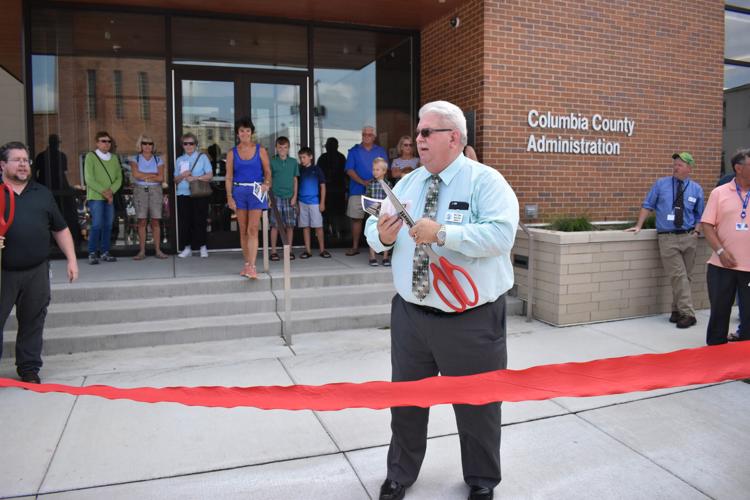 Columbia County dedication Dodd and Hutler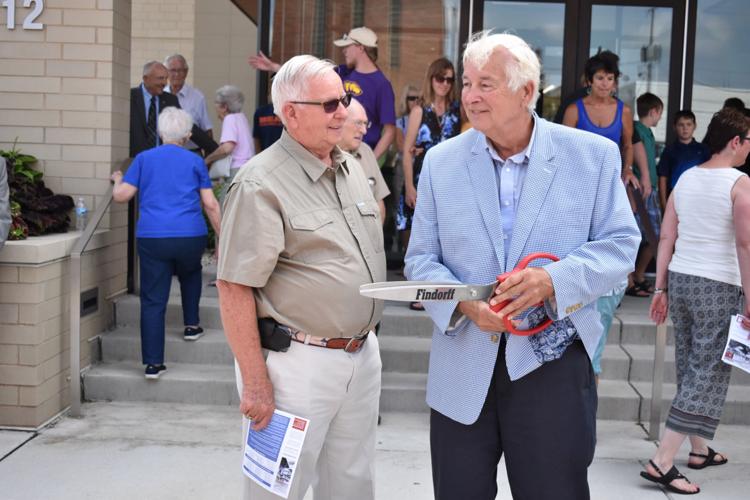 Columbia County dedication Beck-Engel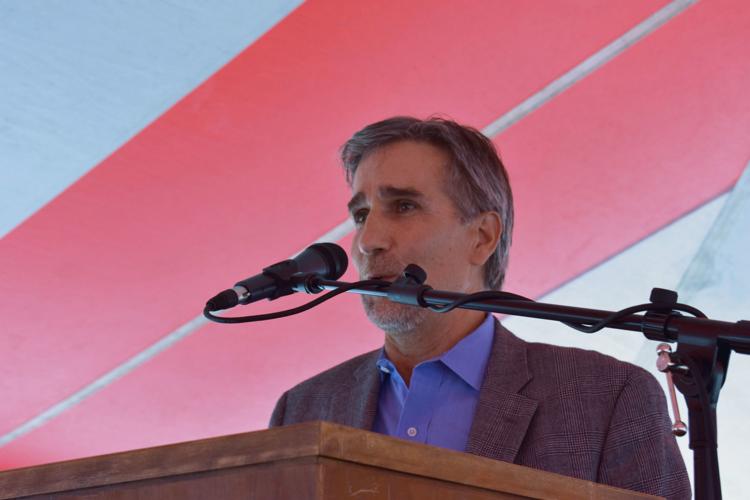 Columbia County dedication Manske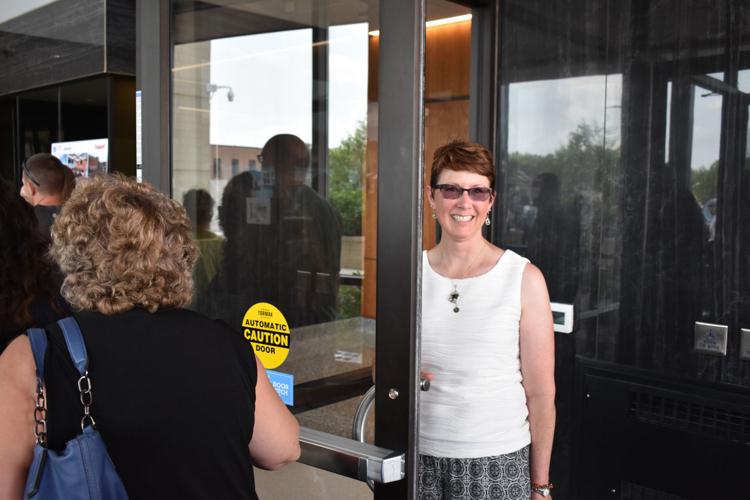 Columbia County dedication bridge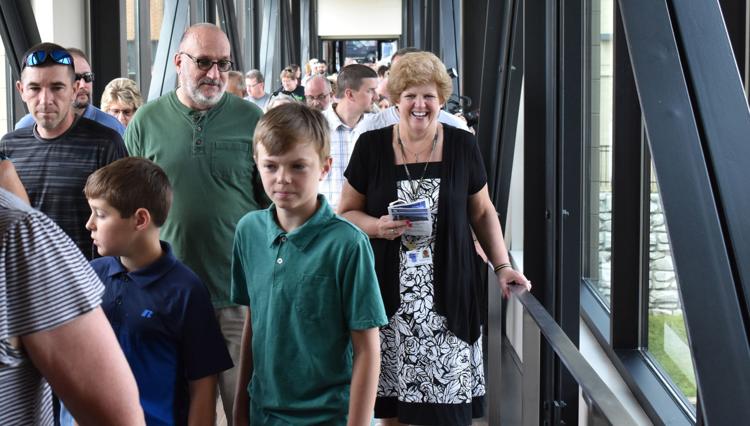 Columbia County dedication artist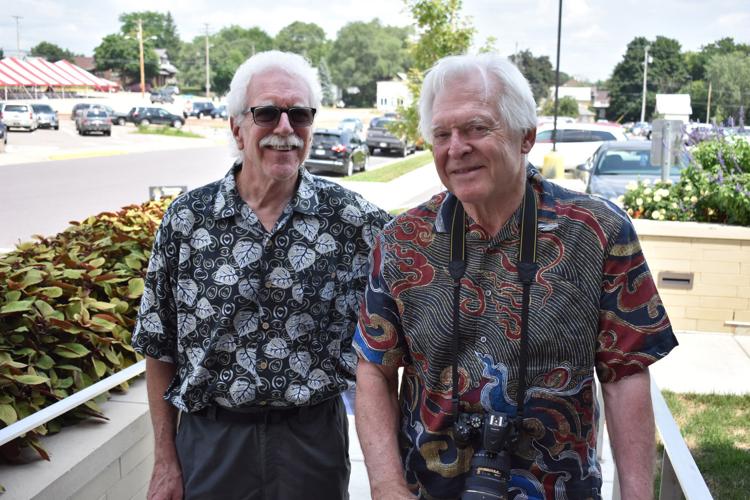 Columbia County dedication Justice Kelly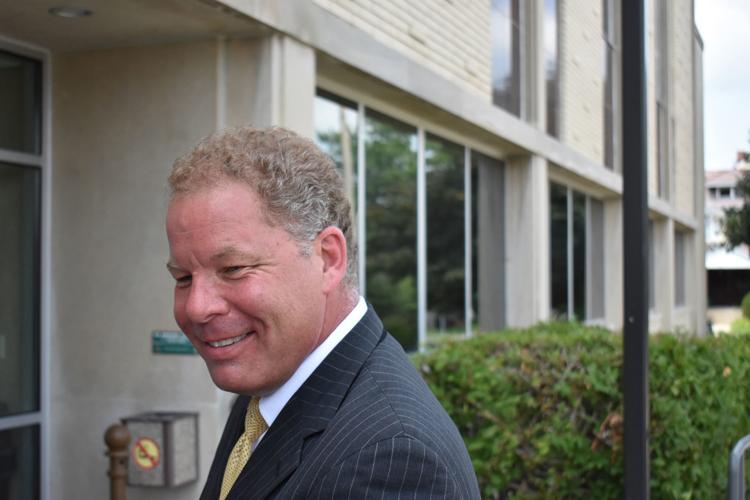 Columbia County dedication K-9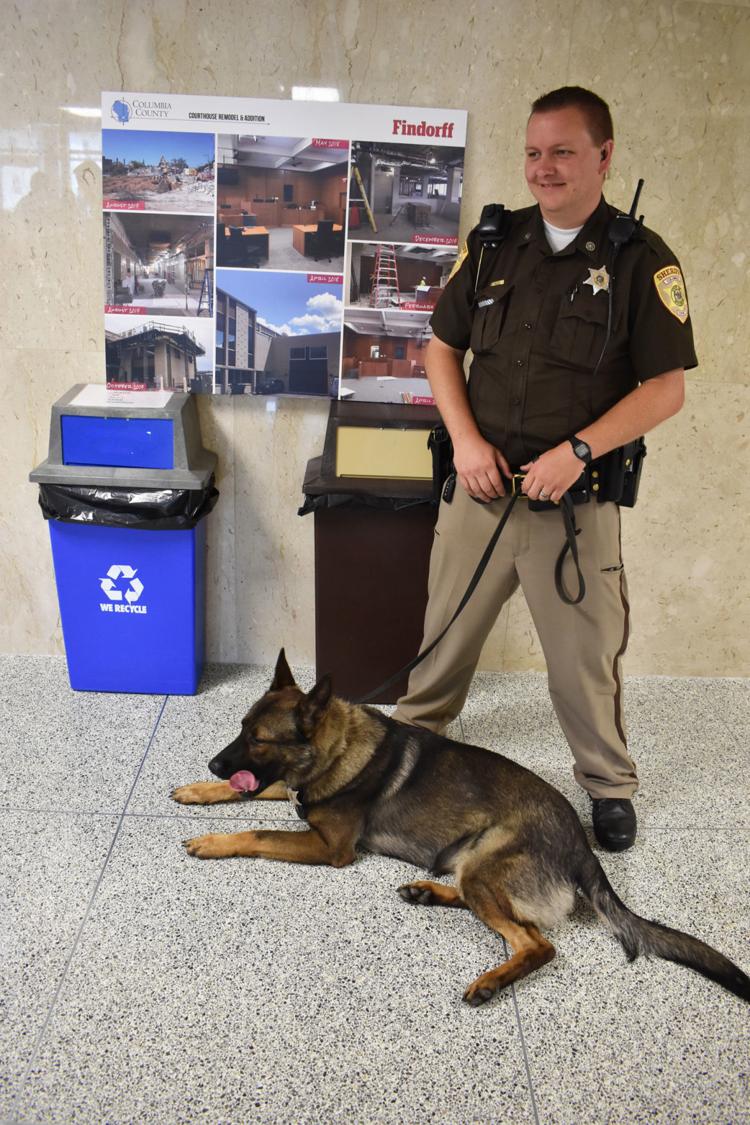 Columbia County dedication child support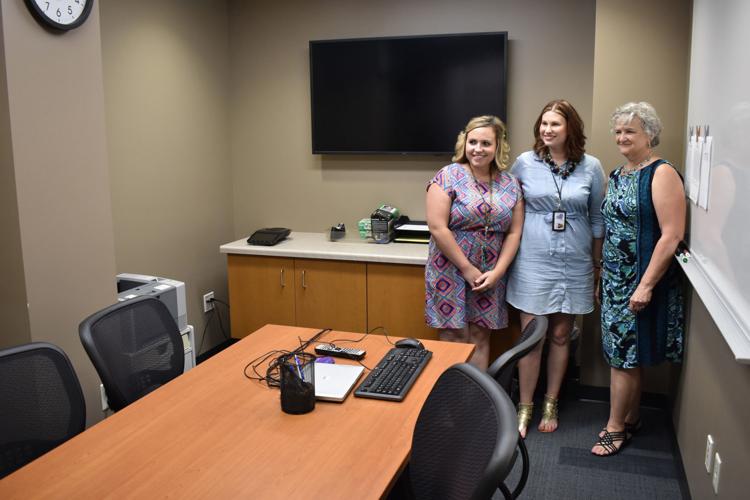 Columbia County dedication jury room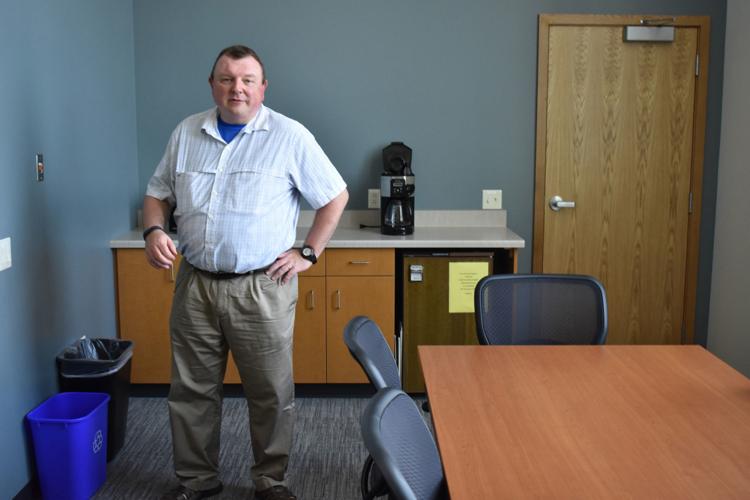 Columbia County dedication chambers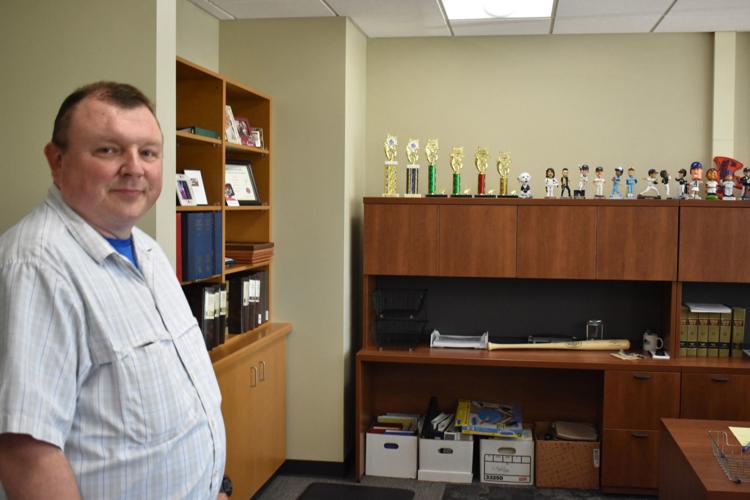 Columbia County dedication bat
Columbia County dedication Voigt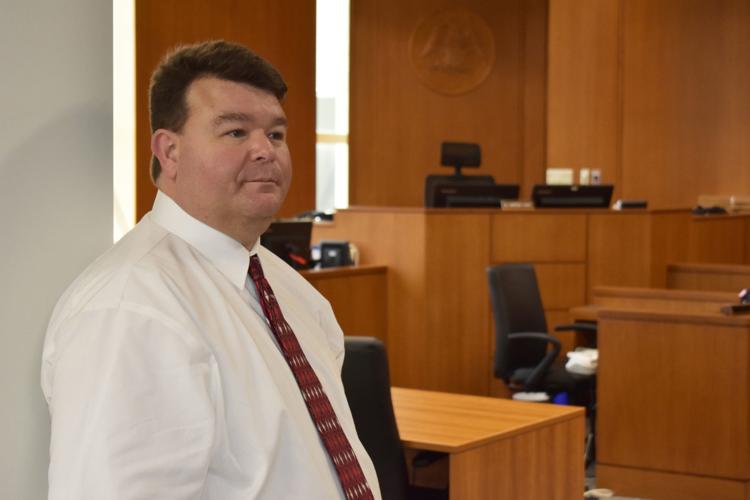 Columbia County dedication Koch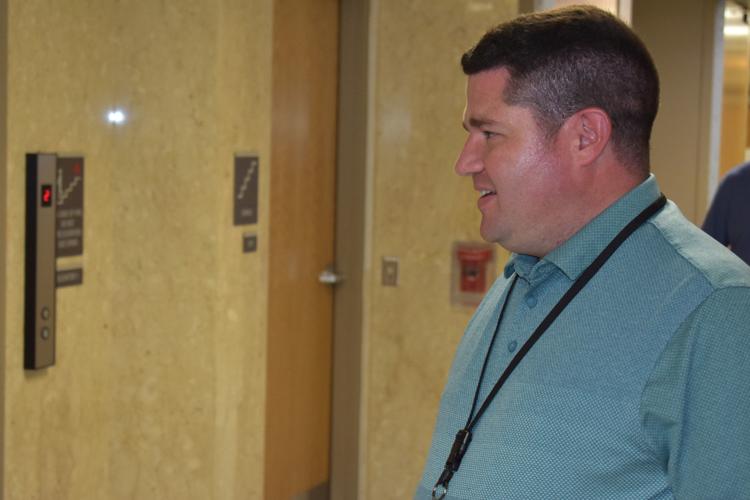 Columbia County dedication Davis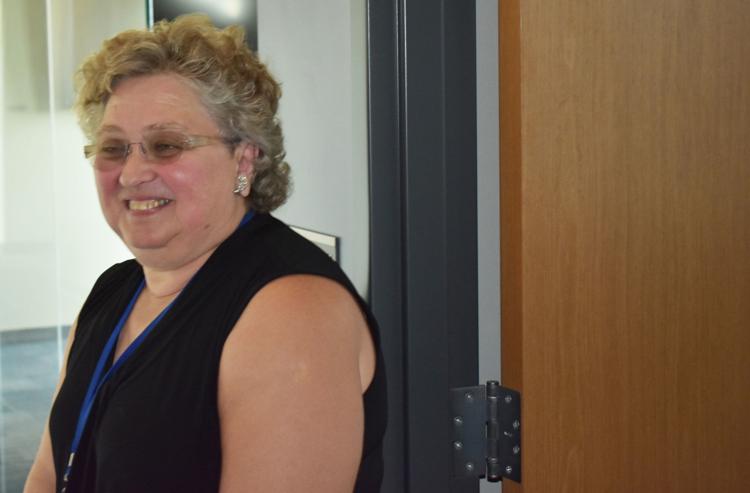 Columbia County dedication Calkins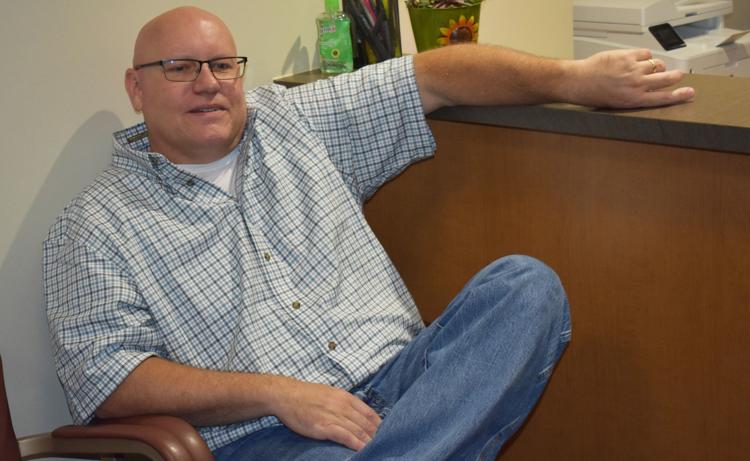 Columbia County dedication Day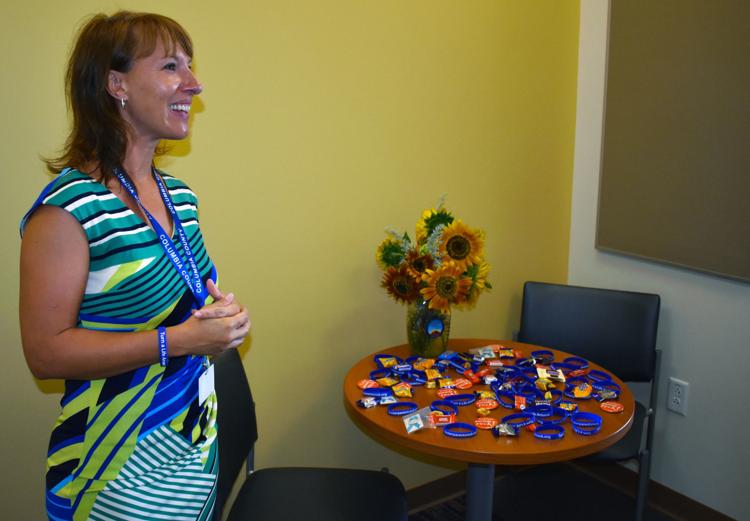 Columbia County dedication visitation room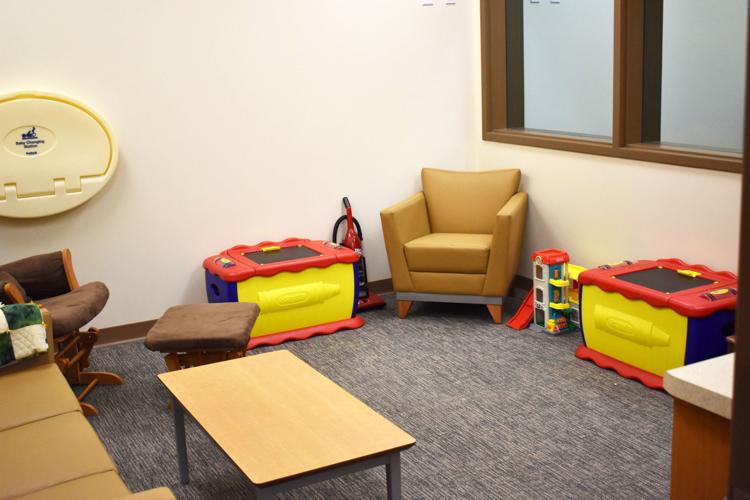 Columbia County dedication herons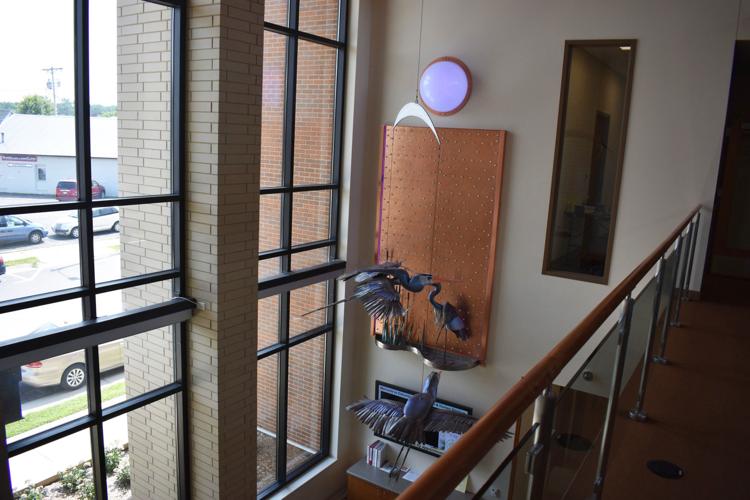 Columbia County dedication HHs lobby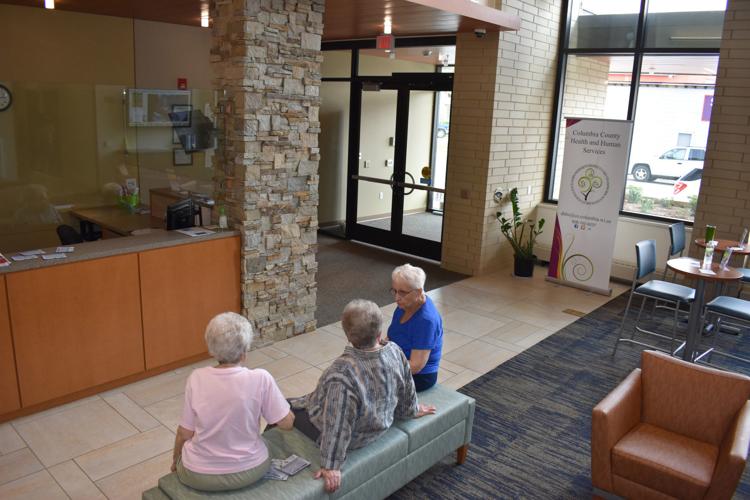 Columbia County dedication Klair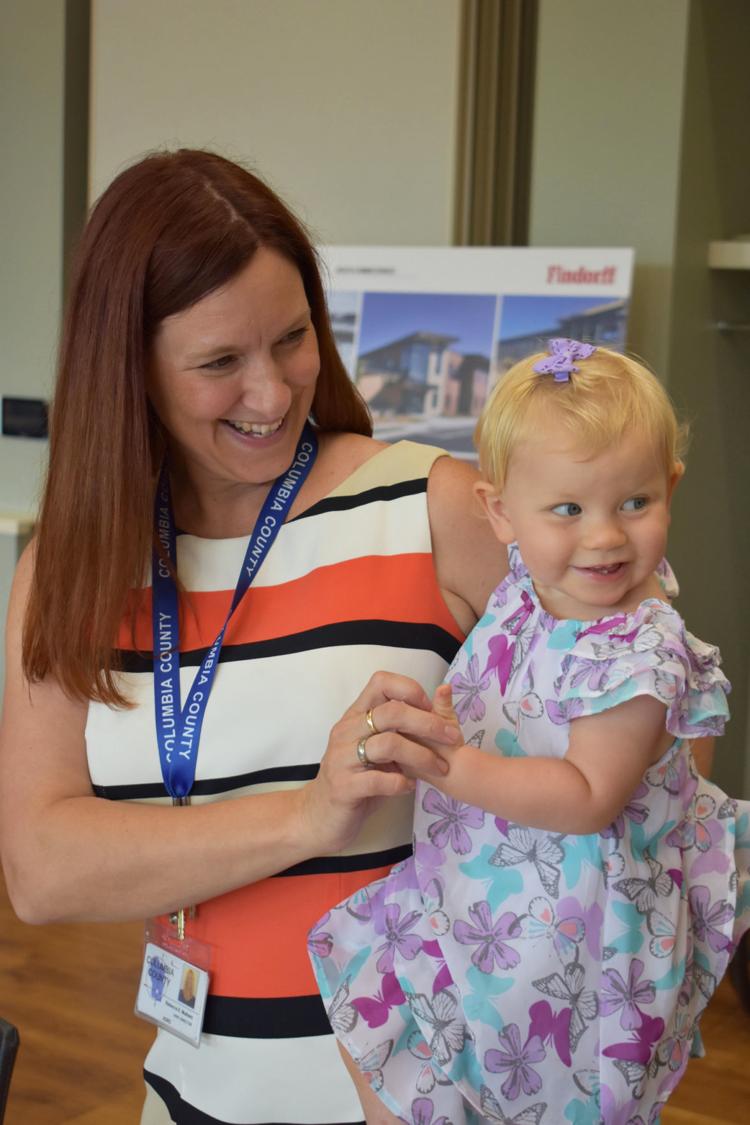 Columbia County dedication photo array