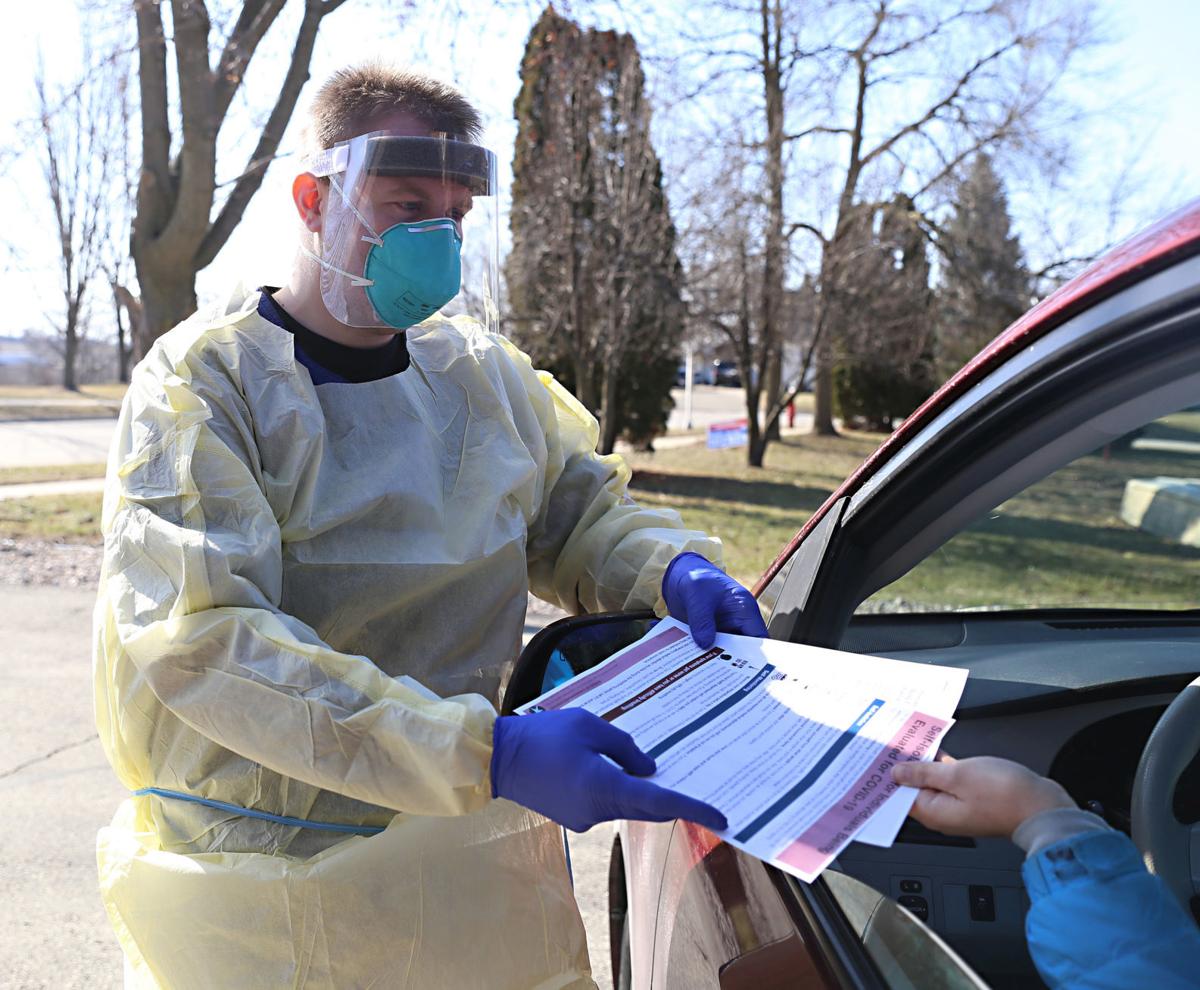 Columbia County Health Department reported Wednesday night that two people in Columbia County have tested positive for COVID-19.
According to a press release, the people have been under quarantine and Columbia County Health Department is investigating their close contacts.
"With two confirmed case in our county we continue to urge county residents to take precautions to avoid illness," said Columbia County Health Officer Susan Lorenz. "As guidance is evolving, it's important for people to monitor the Wisconsin Department of Health Services and Centers for Disease Control and Prevention websites for the latest information on COVID-19." 
"The Columbia County Health Department continues to work closely with our partners to respond to this situation. The individuals who tested positive are cooperating with home isolation. Close contacts of the person who tested positive are being notified." said Susan Lorenz Columbia County Health Officer.
Social distancing and hand washing are crucial to slowing the spread of COVID-19. The entire community is urged to support these efforts. Slowing spread of COVID-19 is necessary to keep from overwhelming our health care system and protecting those most at risk of more serious illness. Those most at risk include individuals with chronic health conditions like heart disease, lung disease, diabetes and/or advanced age.
Anyone who is experiencing mild or moderate symptoms, such as fever, runny nose or cough, should not go to a hospital emergency room. Please contact a healthcare provider for guidance. This will ensure that healthcare professionals can prepare in advance for testing or treatment. Seeking the most appropriate level of care will help protect the community and minimize exposure to other patients and staff.
Anyone with questions or immediate needs related to COVID-19, can:
• Text COVID19 to 211-211
• Call 211 Call volumes are high, please be patient and try to use the text or online options first.
People who have recently traveled to a country with CDC Level 3 Travel Health Notice should stay home for 14 days and practice social distancing..
There is currently no vaccine to prevent COVID-19 infection, and there is currently no specific treatment. The best way to prevent infection is to avoid being exposed to the virus. Take these steps to help prevent the spread of respiratory viruses:
• Wash your hands often with soap and water for at least 20 seconds, especially before eating and after going to the bathroom, blowing your nose, coughing or sneezing.
• If you do not have soap and water, use an alcohol-based hand sanitizer with at least 60% alcohol. Always wash hands with soap and water if hands are visibly dirty.
• Avoid touching your eyes, nose and mouth with unwashed hands.
• Avoid close contact with people who are sick.
• Stay home when you are sick.
• Cover your cough or sneeze with a tissue, then throw the tissue in the trash. Cough or sneeze into an elbow if no tissue is available. Wash your hands.
• Clean and disinfect frequently touched objects and surfaces using a regular household disinfectant cleaning spray or wipe.
If you are experiencing signs and symptoms of COVID-19, please call your healthcare provider.
Visit the Columbia County website for resources specific to the general public, large community events/mass gatherings, healthcare facilities, businesses and employers, travelers, community and faith based organizations, homeless shelters, travelers, law enforcement, long-term care facilities, people at higher risk and special populations, pregnant women and children, schools, daycares, EMS and 911 Public Safety.
You may also call the Columbia County Coronavirus hotline at 608-742-9253.
Concerned about COVID-19?
Sign up now to get the most recent coronavirus headlines and other important local and national news sent to your email inbox daily.