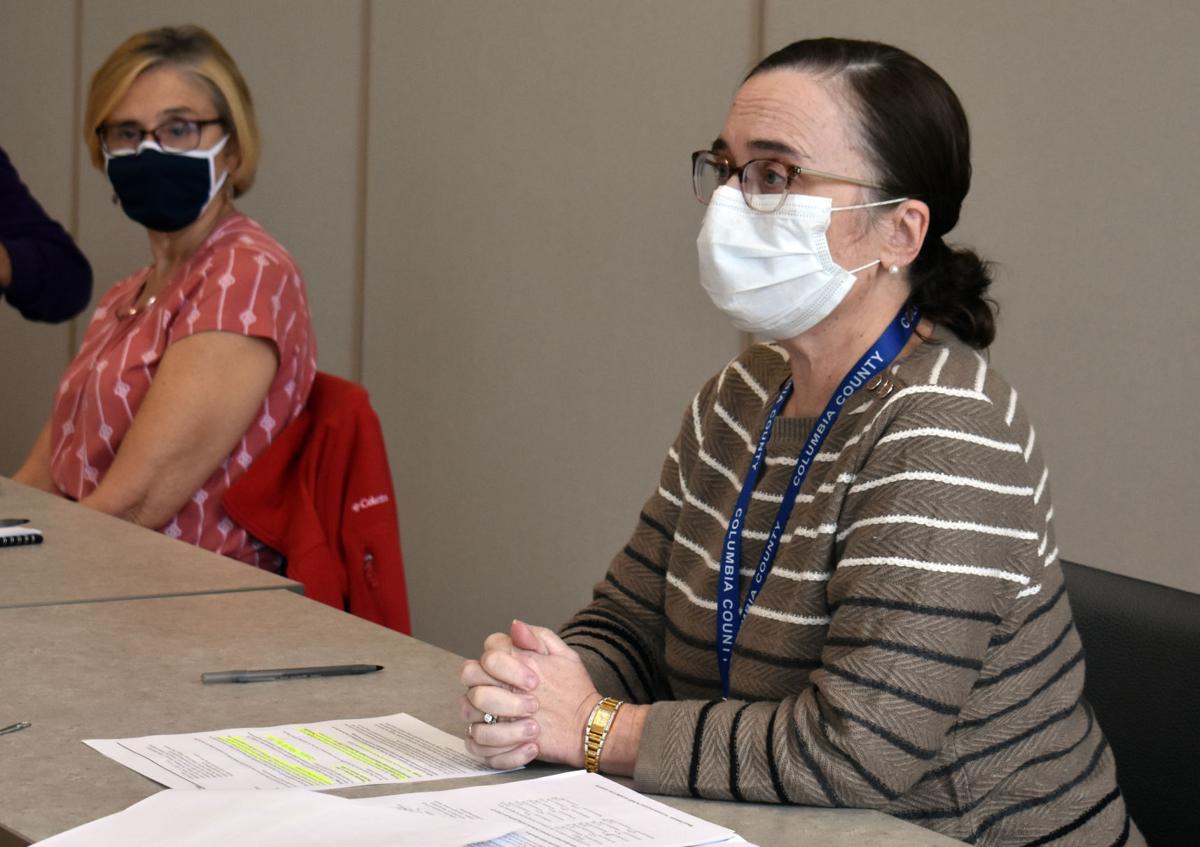 Columbia County Public Health Officer Susan Lorenz announced her retirement Wednesday after working in the county for 35 years.
Lorenz is set to retire Jan. 1 and will work with the county and the Health and Human Services Committee to find, hire and train a replacement.
"I appreciate the amount of notice and the help moving forward," said newly appointed Health and Human Services Director Heather Gove.
Lorenz said after 35 years of service to the county, it was simply time for her to retire.
"This is a planned retirement. Even before COVID started I started thinking about it," Lorenz said. "You know my husband is already retired and I just thought it was time for me to enjoy the other things life has to offer."
Health and Human Services Committee Chairman Eric Shimpach, of Portage, did not provide a concrete timeline for Lorenz's replacement, but said he hopes to have someone hired prior to the start of 2021, so they can train with and shadow Lorenz.
"Thank you for your tremendous work in the County, we are sad to see you go," Shimpach said at the Health and Human Services Committee meeting Wednesday, where Lorenz announced to the committee she would be retiring.
While Lorenz's retirement is unrelated to the COVID-19 pandemic, the health department announced last week that it is in "crisis mode" and could not keep up with on-going demands for contact tracing.
The department announced that one of the three on-staff public health nurses or one of four contracted contact tracing nurses would contact positive individuals and advise quarantining, but would not be able to provide immediate contact for that individuals close, exposed contact, as the department was, and recommend individuals conduct personal contact tracing.
As of Wednesday at 4 p.m., the county has 1,229 positive virus tests, with 381 active cases. The county has seen four deaths and currently has 11 individuals hospitalized for the virus.
Sauk County Health officer Tim Lawther's last day on the job is Wednesday. Lawther announced in September that he was resigning and cited his frustration over a lack of leadership and support for the pandemic response measures his department has tried to implement.
Concerned about COVID-19?
Sign up now to get the most recent coronavirus headlines and other important local and national news sent to your email inbox daily.