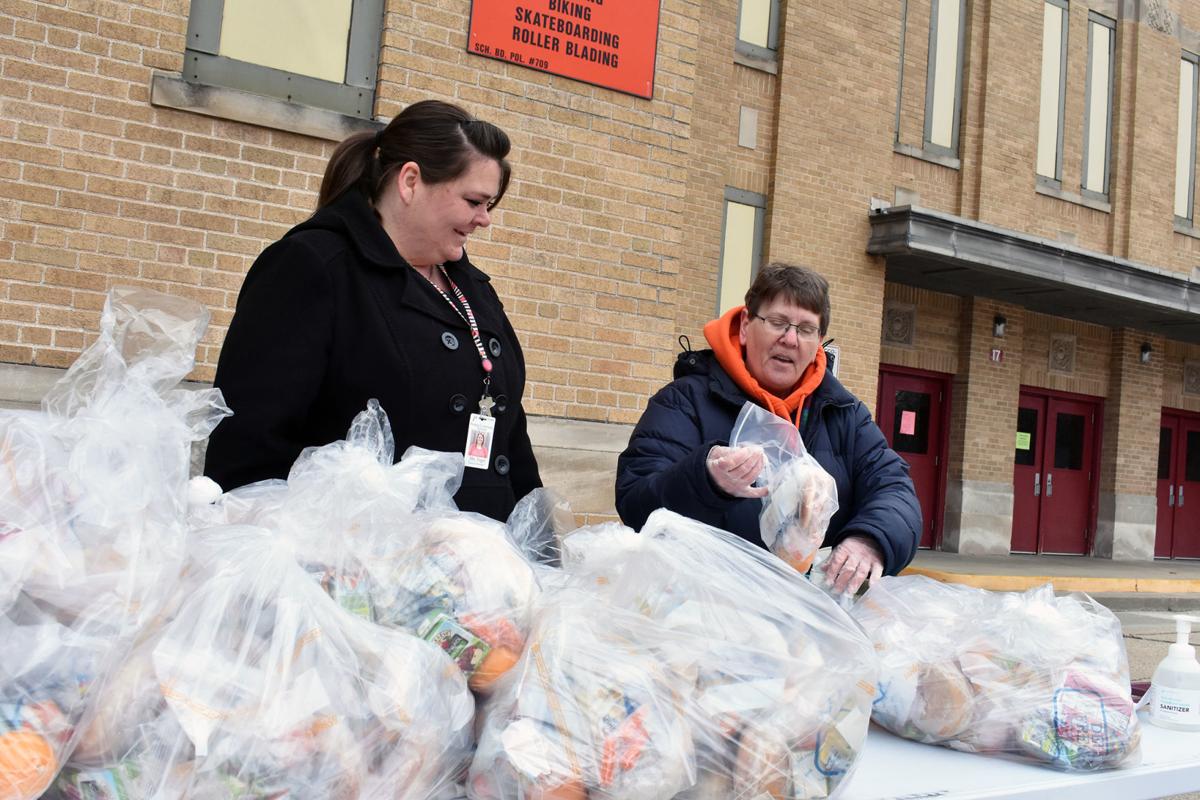 Businesses and organizations are making daily announcements about closures and operations during the ongoing concern about COVID-19. Here are some of the latest updates:
Fees are now waived for all Wisconsin State Parks and Trails that continue to remain open to the public. Parks, law enforcement and property staff will also continue to provide routine sweeps of state park system properties.
The Portage Fire Department has closed its doors and is unable to accommodate walk-in requests for information and permits. Leave contact information in the lobby for follow up by phone. For more information, call 608-742-2172.
The Portage Police Department is not limiting basic emergency services but are attempting to limit officer exposure and keep staff safe and able to respond to emergencies. To do this, we ask that the public remain calm, prevent panic, and follow these guidelines. If you are experiencing any illness symptoms like fever, coughing or shortness of breath inform the dispatcher of this when calling for emergency services; face-to-face interactions prevention for non-emergency calls for service will limit our exposure by not entering residences. Once a call is received from dispatch, someone will return the call to assess the situation. For emergencies, we will respond. The Police Department lobby at 117 W. Pleasant St. will remain open during normal business hours but ask that you call first. For more information, call 608-742-2174.
The Portage Utility Office at 135 Northridge Drive is closed for in-person visits. All utility payments may be mailed to Portage Utilities, PO 214, Portage, WI 53901; drop off payments in the drop off box on the north side of the office or in the vestibule entrance to the Portage Municipal Building at 115 A/ Pleasant St. The Portage Utility Office will be staffed from 8 a.m. to 4:30 p.m. weekdays, call 608-742-4727.
Portage Utilities will temporarily suspend on-site visits for lead/copper testing, meter replacements, high/low consumption concerns and cross connection inspections until the public health crisis declaration has been rescinded. Disconnection of service for non-payment and late fees to late payments are suspended until the public health crisis declaration has been rescinded. Call 608-742-4727 if unable to make payment or with other concerns or questions.
Entry into the Portage Wastewater Treatment Facility at 1600 E. Wisconsin St. is closed to the public until further notice except by appointment. For more information, call David Hornischer, superintendent at 608-742-3445.
The Portage Parks & Recreation Department office is closed to the public. All recreation programs are cancelled through April 10 when reevaluation of programs will ensue. Summer Program registration will still open on Monday, March 30. Visit portagewi.gov to register for programs and reserve park shelters. The Rusch Community pool will remain closed and follow the Portage School District guidelines. Playgrounds are closed. All park restrooms are closed. For more information, call 608-742-2178.
The Portage Public Library is closed. Hold onto any checked out items until the library reopens. Due dates have been extended and all fines earned during the closure will be waived. The book drop is closed. Current items on hold will remain on hold until the library reopens. Items from other libraries are not being received. Patrons can use online resource with the apps Libby or Overdrive for phone, tablet, or kindle. For more information and resources, visit portagetibrary.us.
Gov. Tony Evers and the Department of Health Services have issued the Safer at Home order that prohibits all nonessential travel, with some exceptions as clarified and defined in the order. The order is available here
.
The order will remain in effect until 8 a.m. April 24, or until a superseding order is issued.
Individuals do not need special permission to leave their homes, but they must comply with this order as to when it is permissible to leave home. Similarly, if a business is an Essential Business or Operation as defined in this order, it does not need documentation or certification to continue its work that is done in compliance with this order.
Under this order, Wisconsin residents are able to perform tasks essential to maintain health and safety, such as obtaining medicine or seeing a doctor; getting necessary services or supplies for themselves or their family or household members, such as food and supplies, pet food, and supplies necessary for staying at home; caring for a family member in another household; and caring for older adults, minors, dependents, people with disabilities, or other vulnerable persons.
Concerned about COVID-19?
Sign up now to get the most recent coronavirus headlines and other important local and national news sent to your email inbox daily.