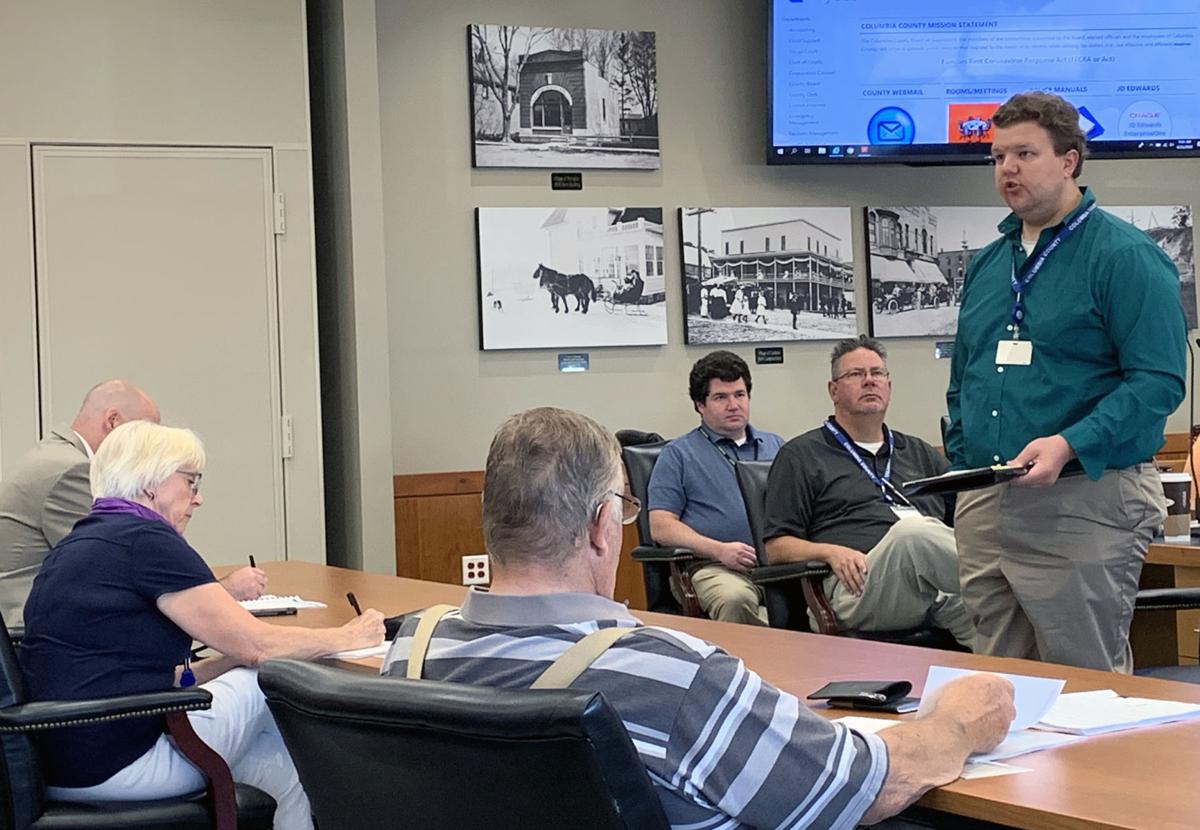 The Columbia County board voted to approve its $83 million 2021 budget in a 21-2 vote, which brings an increased tax levy, lower mill rate and potentially decreased funding for the public health department.
The county's tax levy is set to increase by about 1.4%, to over $27.9 million, compared to last year's $27.6 million, 1% increase.
Last year's 1% increase brought in an additional $300,000 from 2019.
The county's tax rate will drop to the lowest it's been since 2011, with property tax owners expecting to pay about $4.66 per $1,000 of assessed value.
"Thus, reducing the taxpayers' payment to the county if the assessed value of their property remains the same as last year," said Supervisor Bob Koch of Lodi.
The 2021 mill rate is just over a 2% decrease from last year.
While the 2021 budget is slightly increased from 2020's $80 million budget, the county did reallocate funding for a fifth public health nurse position.
For 2020, the health department had five budgeted public health nurse positions, two of which have remained vacant for nearly six months due to a lack of applicants for replacements.
Funding for the fifth nurse will be placed into the county's contingency fund, which the department can access if it can prove the need for the position next year.
According to supervisor Matt Rohrbeck, of Columbus, the funding was removed due to unanswered questions regarding the department, because the newly hired Health and Human services director had only been on the job for about three days during the budget process.
Last week, the county's executive committee voted to give a .5% raise to all non-unionized employees for 2021, and authorized a step increase on the county's staggered pay scale.
Koch said the county will also be providing cost of living increases as well.
Other 2021 budget highlights include:
Eliminating a vacant position within the county's UW-Extension branch
The county's Veteran's Service Office will receive a new full-time administrative assistant
The Sheriff's Office will receive about $33,000 more than 2020.
The county will use $919,580 from the general reserves fund to balance the budget
The county's recycling center will get an upgrade, funded through the general fund. The project is expected to cost about $2 million, and will be repaid over seven years through revenue from the center.
The county board's next meeting will take place 9:45 a.m. Dec. 16 at the County Administration building.