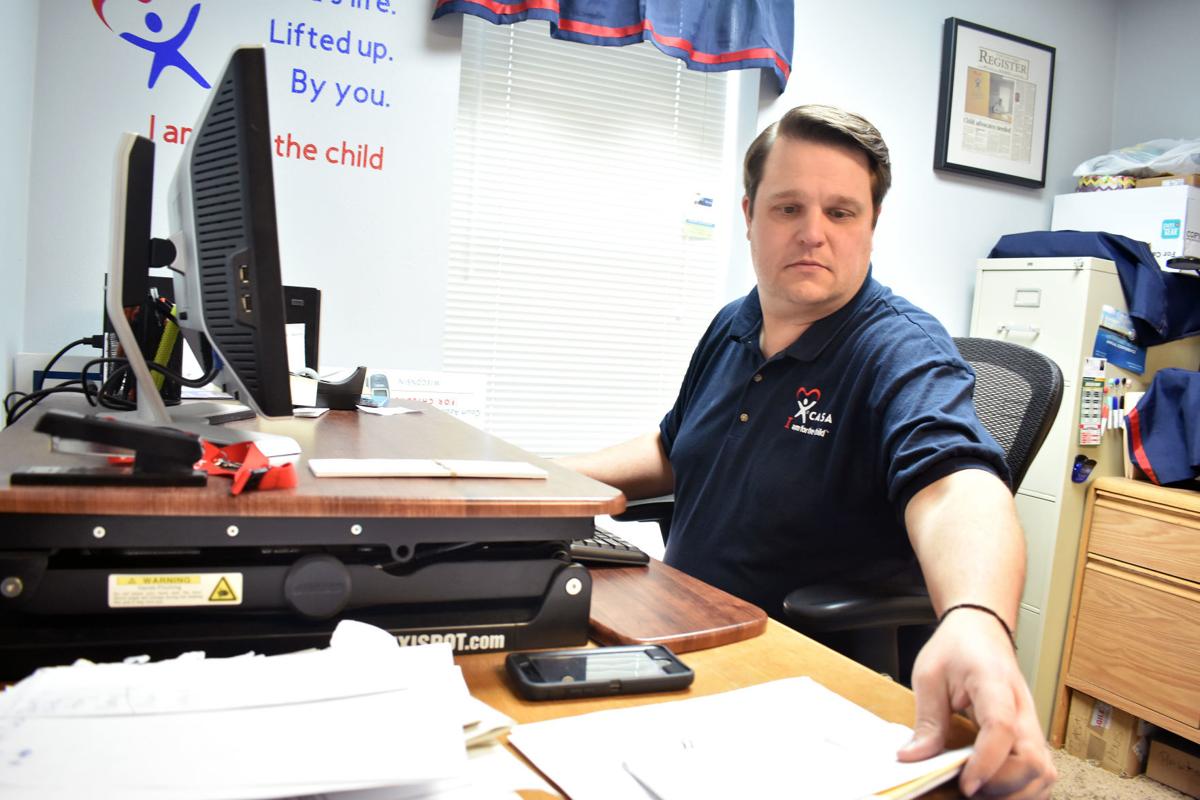 Missing out on a sizable federal grant will neither doom Columbia County CASA nor stop it from seeking expansion into Dodge and Juneau counties.
The Portage-based Court Appointed Special Advocates nonprofit that supports children under court protection for abuse and neglect learned about a month ago that it will not receive a five-year, $1.5 million grant from the Victims of Crimes Act.
The "highly competitive" grant would have issued $300,000 per year to the local CASA, allowing it to add three staff members for expansion, Executive Director Daryl Teske said.
"It's disappointing but we're still assessing what (expansion) might look like," Teske said as the nonprofit this month celebrates the second year of its revival in Columbia County.
A fundraiser will take place at 6 p.m. Oct. 21 at The Ball Room in Portage to support the organization through raffles, a silent auction and door prizes courtesy of Crawford Oil and a performance by Portage singer Kaylin Kole.
"We want people to know we're extremely grateful for the support we've received from the community and for our volunteers," Teske said of the anniversary. "Funding is a challenge for every nonprofit, but we're frugal and have built up a reserve.
"We won't be closing our doors anytime soon."
Columbia County CASA, established in 1996, ended in 2013 due to a lack of funds. It had existed as a two-county program — Columbia-Sauk CASA — from 1998 to 2013 and then Sauk County revived its CASA program in 2016.
The Lenz Charitable Trust issued a three-year grant worth $40,000 annually to Columbia County CASA for its revival in June 2017. Teske, its only staff member, was hired a few months later, and the organization started training volunteers in early 2018.
Each month, its 23 active volunteers write reports for judges, ensuring that families follow court orders. CASA workers sometimes are ordered by judges to become involved with the child, including their families, teachers and social workers and will visit the child at least once a week.
The local nonprofit has 21 active cases and its volunteers have put in a combined 1,700 hours of work since 2017. Its current budget stands at $65,000 and the goal and expectation is to maintain that figure moving forward, Teske said. Its Lenz Trust grant ended earlier this year, reinforcing the need for effective fundraising in the months and years ahead.
CASA's board of nine recently formed a small committee to seek corporate sponsors, Vice President Dr. Danny Beard said. Fundraising is "going OK" overall, he emphasized, but the board wants to secure steady donations from more local businesses.
"Our first step toward sustainability was taking in more (money) than we spent" in 2018, Beard said of his optimism for the organization sticking around. He believes CASA stands a good chance of securing new corporate sponsors, and soon, due to the nature of the organization's mission.
"I, personally, decided to serve on the board because I see kids as our future. And we have to take care of them," Beard said. "These are kids who really need a voice."
CASA expects its next volunteer training event will occur in early 2020. Those interested in participating should call 608-745-9977 or visit columbiacountycasa.org.
Follow Noah Vernau on Twitter @NoahVernau or contact him at 608-695-4956.
Sign up for our Crime & Courts newsletter
Get the latest in local public safety news with this weekly email.