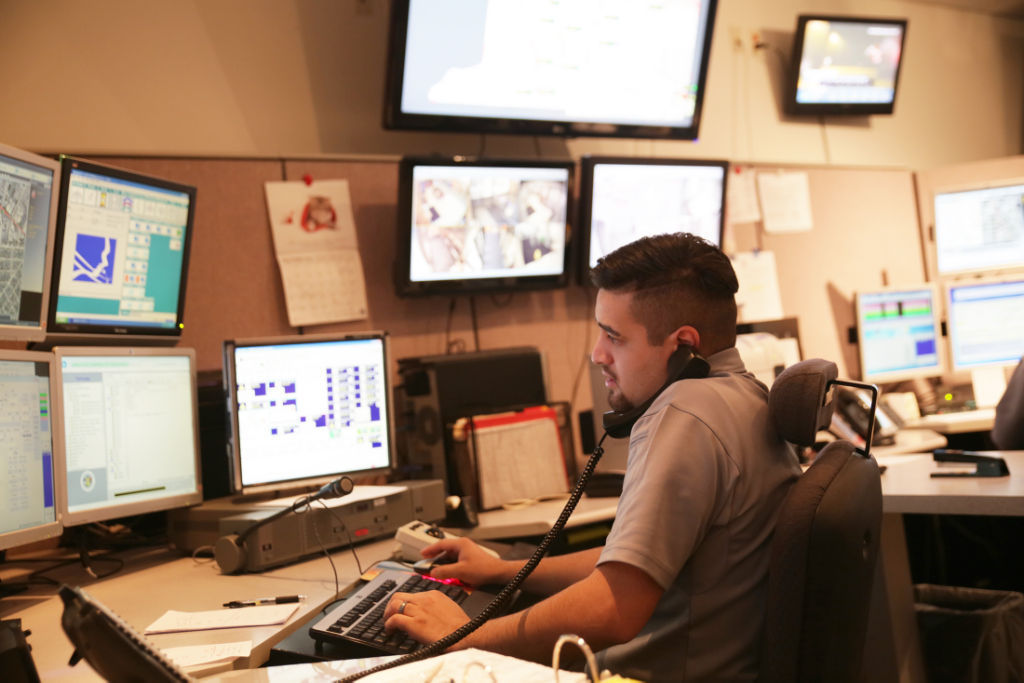 The Columbia County Sheriff's Office arrested one of its dispatchers for allegedly aiming a gun at someone's chest Dec. 11 in the town of Wyocena.
Leonel Ramirez, 29, Cambria, faces up to 10 years in prison on a charge of felony second-degree recklessly endangering safety and is also charged with misdemeanors of possessing a firearm while intoxicated and disorderly conduct using a dangerous weapon.
The Sheriff's Office fired Ramirez Dec. 11 for reasons it cannot specify since it is a personnel matter, Capt. Jason Kocovsky said Friday. Ramirez had worked as a dispatcher in the county at least since 2014, according to Daily Register archives.
In the early morning of Dec. 11 a man called 911 to report someone was pointing a gun at him and then a different voice came on the line and said he would settle it calmly, according to the criminal complaint. A sheriff's deputy responded to the weapons complaint at a residence in the town of Wyocena where the man reported Ramirez had pointed the gun at him and said, "Oh, sorry, but it looked like you were staring at me weird."
You have free articles remaining.
The man, who was at the residence with several other people, got into an argument with someone else at the residence when Ramirez reportedly pulled out what the man described as a black handgun, possibly a 9mm, and pointed it at him for 60 seconds. Earlier in the evening they had all been at the Caddy Shack in Pardeeville.
The complaint states Ramirez told the man he was causing too much trouble at the residence and the man took offense to that because Ramirez doesn't know him that well. Ramirez pulled out the gun from his waistband, pointed it at him and racked the slide back to chamber a round. They were standing only 4 to 5 feet away from each other when it happened. Another person eventually stepped in between them and then Ramirez lowered his gun. The man went outside to smoke a cigarette and called 911 when Ramirez came outside to apologize.
Following the incident, Ramirez reportedly went to his truck where he handed two firearms to a witness. Ramirez told the witness to hide the weapons in a dryer in the basement and to tell police that the 911 caller was lying and "delusional." This witness had seen Ramirez consume two to three alcoholic beverages at the Caddy Shack and though he did not see the firearm incident inside the residence, he had heard the sound of a slide being pulled back on a firearm and a round being chambered. During a search of the residence a deputy located a pistol and rifle underneath couch cushions in the basement.
Ramirez reportedly told investigators he had consumed alcohol at the Caddy Shack and admitted to grabbing his gun from his vehicle for his own protection.
Columbia County Circuit Court set a $5,000 signature bond for Ramirez in his initial appearance Dec. 12. Bond conditions state Ramirez is not to possess any firearms or consume alcohol. He has an indigency hearing scheduled for Jan. 6.
Ramirez received a Problem Solving Award from the sheriff's office in 2017 for his part in responding to the Didion Milling plant explosion in Cambria. Ramirez, commended for his calmness, took the initial call of the incident that involved numerous first responders including fire departments, local, county and state law enforcement.
Follow Noah Vernau on Twitter @NoahVernau or contact him at 608-695-4956.