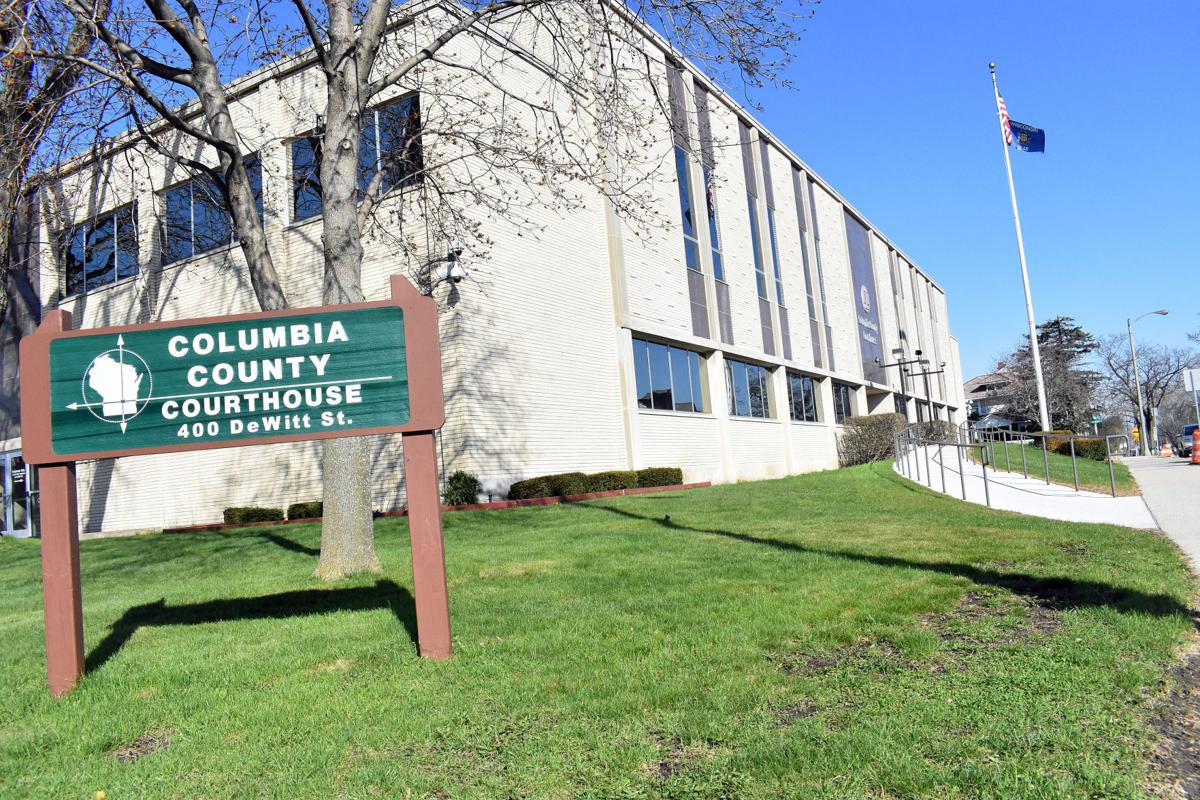 A man was arrested for having sexual intercourse with a 15-year-old girl.
Aiden D. Ubersox, 18, Wisconsin Dells, has been charged with second degree assault of a child, a class C felony, in Columbia County.
Online court records show Ubersox posted his cash bond and was out of custody as of Tuesday morning. At an initial appearance on Monday, Judge Troy Cross set his cash bond at $1,000 and set standard felony conditions in the case along with no contact with the victim. Judge Cross also stated Ubersox is not to have any unsupervised contact with any females under the age of 18 that are not members of his family.
According to the criminal complaint, on Sept. 13, a 15-year-old girl spoke to Columbia County Sheriff Detective. Sgt. Leda Wagner about an incident that happened Aug. 13.
The girl told Wagner a group of four were drinking alcohol in the parking lot of a Lake Delton business. The victim was with a female friend and a male. She estimated she consumed six or seven alcoholic drinks within an hour.
Then the group went to Big Sky Drive In on Highway 16 in the town of Newport. The victim said she didn't remember most of what happened at the drive-in.
The victim remembered being in the back tailgate area in Ubersox's truck while wrapped in a blanket. She also recalled Ubersox at one point rolling on top of her.
At some point the victim fell asleep and when she woke up she noted her shorts were partially pulled down, her bra unclipped and when she asked Ubersox if they had sex Ubersox allegedly nodded his head. She told Wagner that Ubersox knew she is 15.
Wagner then spoke to the two witnesses according to the complaint. A 15-year-old male said he did not drink any alcohol but both females were drinking and the girl who reported the assault had more to drink than her friend.
He told the officer the victim and Ubersox were cuddling in the cab of the truck and then at one point the victim began screaming and allegedly said, "I can't believe you did that" and "I was drunk."
The second witness, a 16-year-old female, told a similar story. According to her the group was in the cab of the truck drinking alcohol. Later on the group was on the bed of the truck when the victim went inside the truck to take a nap.
Witness 2 said Ubersox went into the truck. She said the victim went into the truck with pants on but came out with no pants on.
When Wagner interviewed Ubersox on Oct. 1, he allegedly admitted the girls were both drinking alcohol and that he had sexual intercourse with the victim.
Ubersox is scheduled to be back in court in front of Judge Cross on Nov. 17.