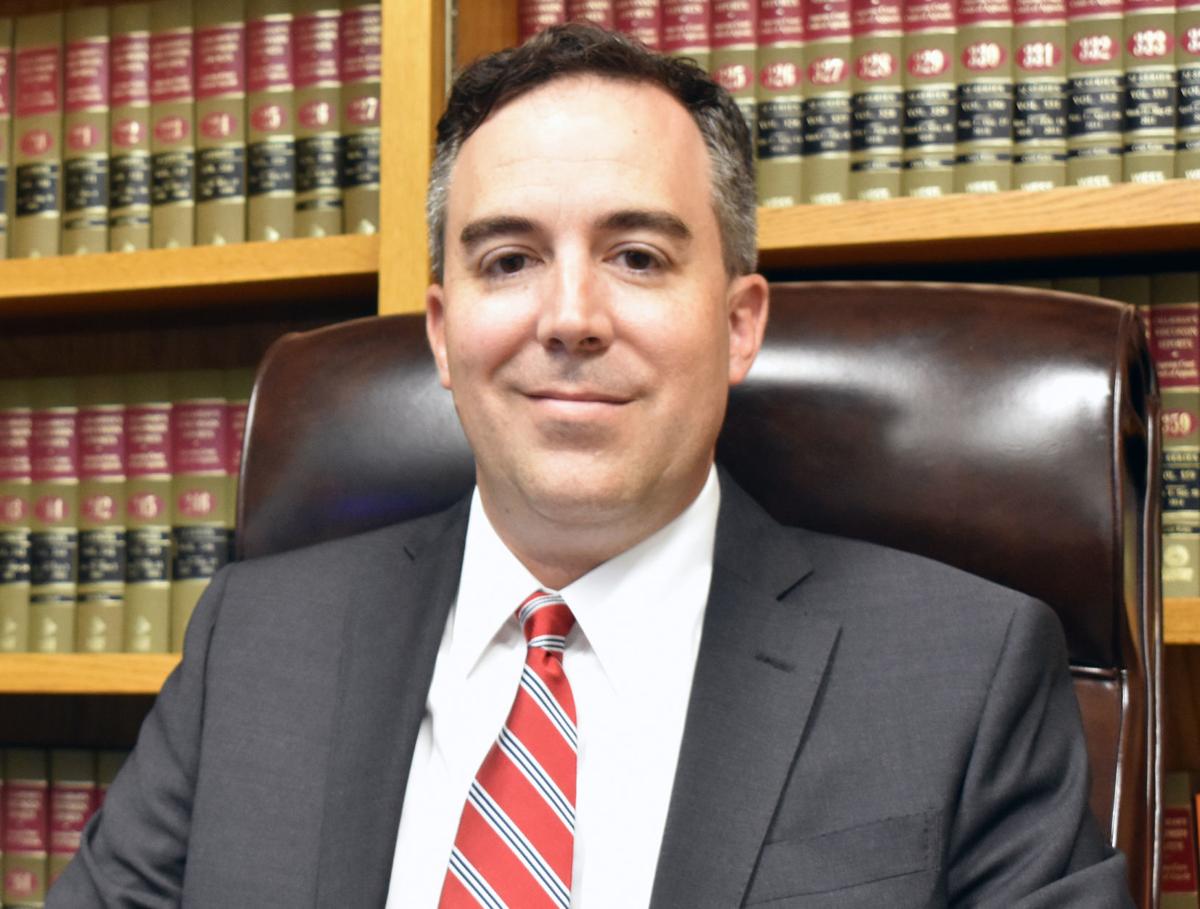 MONTELLO − Marquette County Judge Chad Hendee says a good judge listens well and treats all people fairly and equally without drawing immediate conclusions. 
State law mandates elected public officials such as judges and district attorneys must live within the county they represent because those public servants then can address community issues with localized insight.
"You want somebody who is part of the community and knows what everyone is going through," Hendee said. 
Hendee, 44, officially took his new seat at the bench Thursday at the Marquette County Courthouse in Montello.
Several Marquette County public officials and judges from surrounding counties made the trip to congratulate Hendee, including Columbia County Circuit Court Judge W. Andrew Voigt, who attended Ripon College with Hendee. 
Hendee's wife and children presented him with his judge's robes at the ceremony. Their family resides in the town of Oxford. 
His ascension to the bench comes with Judge Bernard Bult's retirement. Hendee said he appreciated Bult's fairness as judge.
"It's an exciting transition, more than a scary one," Hendee said. "More than anything, I feel very appreciative. I hope to earn the respect of the people in front of me and reward the public for electing me."
Hendee was elected judge in April. He served as Marquette County's district attorney since he was appointed in 2011. He's been an attorney for 19 years after graduating from the University of Wisconsin Law School in 2000.
He spent a year at a private law firm in Baraboo, worked in the Sauk County Corporation Counsel's Office for about six years and served as an assistant district attorney in Sauk County from 2007 to 2011.  
One of the first Sauk County cases Hendee helped prosecute involved a principal who was fatally shot in 2006 at Weston High School in Cazenovia. 
Former Waukesha Assistant District Attorney Brian Juech has succeeded Hendee as Marquette County's district attorney after Gov. Tony Evers appointed him June 28.
Juech said Hendee is a great addition to Wisconsin's judicial ranks.
"The residents of Marquette County are fortunate to have someone with as much experience (as Hendee)," Juech said. "I look forward to appearing in front of him as a prosecutor, as he is someone who is known for his integrity and his fairness, which are two of the most important qualities of being a judge."
Because Hendee said he's bound by ethics not to judge cases he previously prosecuted, Green Lake County Judge Mark Slate will visit Marquette County once each week to handle those leftover cases. 
In return, Hendee will help judge some criminal cases in Green Lake County.
Hendee said he wants to expand upon Marquette County's drug treatment court programs in order to continue addressing drug abuse in a forward-thinking, long-term manner. 
Drug treatment courts are more likely to give people a fighting chance to beat their addiction, Hendee said. Society benefits as those people re-enter the workforce, and people battling addiction get the help they need to become healthy again.
"There are times punishment is necessary. Though the reality is we can't punish our way out of a drug problem," Hendee said.
Sign up for our Crime & Courts newsletter
Get the latest in local public safety news with this weekly email.