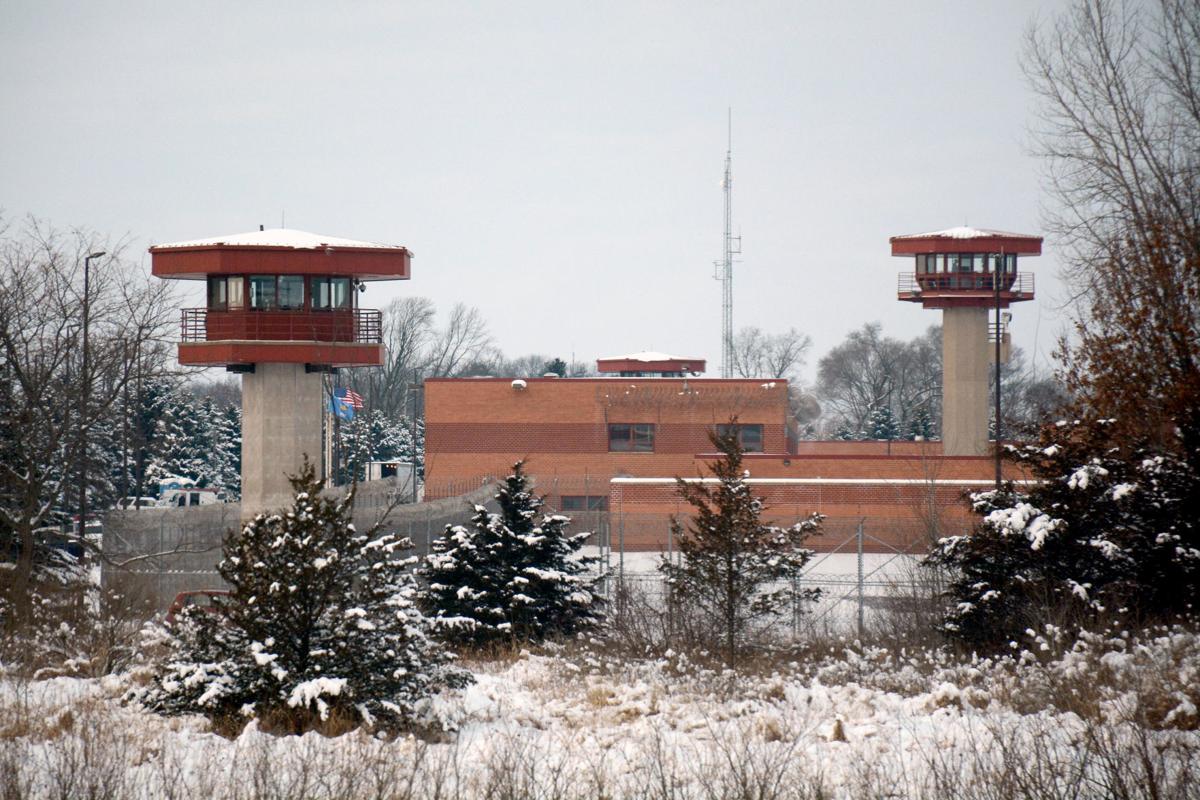 A 26-year-old Portage inmate is accused of making terrorist threats against four Columbia Correctional Institution staff members and assaulting one of them.
Lamar L. Anderson faces up to 7.5 years in prison for each of the five felony offenses.
CCI was locked down from Nov. 8 through Dec. 19 due to multiple assaults on staff.
According to the criminal complaint, Anderson sent a letter dated Aug. 2 to the state Department of Corrections' central office in which he threatened to rape and/or kill four corrections officers. Columbia County Sheriff's Office received a copy of the letter, mailing envelope and CCI incident reports Aug. 16.
The complaint states that a CCI captain — who is one of the officers Anderson named in his threats — spoke to Anderson about the threats and Anderson told him he meant them. Anderson said in the letter that he was writing it because CCI "isn't taking me serious" and then went on to list the officers and what he would do to them. Anderson also threatened family members of two of the officers.
Anderson concluded his letter by stating, "Now I hope you take this very serious because I really mean it" and he noted his release date was Sept. 2, 2019, according to the complaint.
On Aug. 9, Anderson reportedly spit in the face of a female corrections officer and the saliva entered her right eye and right ear. The officer, who Anderson had threatened in his letter, was transporting Anderson back to his cell following his medical treatment when he spit on her.
Anderson does not yet have court proceedings scheduled in Columbia County Circuit Court.
You have free articles remaining.
According to state DOC records Anderson has served time in prison, non-consecutively, in various institutions since 2014 and he has been incarcerated at CCI since August 2018. He was most recently found guilty and sentenced to three years in prison for felony battery by prisoners in Brown County in 2018.
Anderson was convicted of felony theft and felony firearm possession in Milwaukee County in 2015 and convicted of felony taking and driving a vehicle without consent in Milwaukee County in 2013.
Other assaults
Earlier this month, felony assault charges were filed against 21-year-old inmate Xazavier R. Harrell after he allegedly spit on corrections officers twice in one year.
State officials said in November that CCI was locked down due to an inmate's Nov. 8 assault of a staff member and two separate staff assaults earlier that year.
In December, inmate Timothy E. Durley, 30, was charged with assaulting a corrections officer on Nov. 8, causing him to lose consciousness and suffer significant facial injuries. Also in December, CCI inmates Abdifatah Hassan Ahmed, 28, and Jerome Nathaniel Long, 38, were charged with assaulting corrections officers in 2019.
Regarding the alleged prisoner assaults and the death of 68-year-old inmate Larry Bracey Jr., DOC spokeswoman Molly Dillman Vidal said in an email Jan. 10 that "investigations are ongoing, and we cannot comment at this time."
The death of Bracey appears to be from natural causes, but toxicology test results are still pending, according to an Associated Press report Dec. 11. Paramedics were called to a restrictive housing unit at CCI on Dec. 3, where Bracey was pronounced dead in his cell.
During the lockdown, inmates were primarily confined to their cells and received bagged meals. Phone privileges, visitations and canteen distributions were also suspended, the report said.
Follow Noah Vernau on Twitter @NoahVernau or contact him at 608-695-4956.
Sign up for our Crime & Courts newsletter
Get the latest in local public safety news with this weekly email.