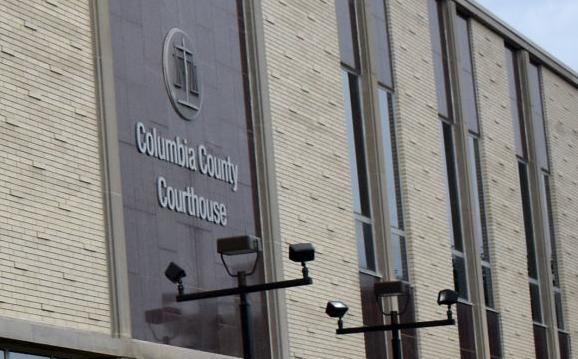 A Portage man will serve jail time for killing a dog with a hammer and contacting a female victim after being arrested on domestic abuse charges in March.
Brandon J.E. Shearer, 32, of Portage was sentenced Friday to nine months in jail with Huber privileges and four years of probation consecutive to any previously imposed sentences, court records show.
Judge Troy Cross also ordered Shearer to pay $1,504 in legal costs, comply with treatment programs, comply with a mental health evaluation, undergo anger management counseling, maintain absolute sobriety and to not contact a victim or her child.
Friday's sentencing hearing came about four months after Shearer pleaded no contest May 23 to a single felony charge of felony mistreatment of an animal causing death and two misdemeanor charges of disorderly conduct and contacting a victim after a domestic abuse arrest.
According to the criminal complaint, Shearer killed the dog with a hammer because he was upset it had defecated in the house.
The court found Shearer guilty of those three charges. Multiple other charges were dismissed at the plea hearing May 23.
Sign up for our Crime & Courts newsletter
Get the latest in local public safety news with this weekly email.