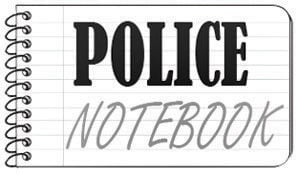 Information is taken from the records of the Portage Police Department and does not represent a comprehensive list of police activity. Each individual named in this report is presumed to be innocent until proven guilty in a court of law.
Between 8:01 a.m. Wednesday and 5:15 a.m. Friday, police responded to 79 calls, including the following:
Child abuse: Police at 11:58 a.m. Wednesday responded to a report of a 7-year-old boy who was lethargic and could not be roused other than by pain stimulus at a Poynette school. The boy's mother had given him extra dosages of medication due to concerns of dangerous behaviors. The boy was placed in emergency detention at Winnebago Mental Health Institute, and Columbia County Health and Human Services placed three children in protective custody. Police cited Gina M. Duty, 49, Portage, for recklessly causing harm to a child and second-degree recklessly endangering safety.
You have free articles remaining.
Threat: Police at 12:08 p.m. Wednesday referred a 16-year-old Portage boy to Columbia County Health and Human Services for terrorist threats.
Juvenile: Police at 7:32 p.m. Wednesday responded to the 800 block of West Franklin Street after a report that a boy had kicked his stepmother, hit his sister in the face with an extension cord, thrown a book at his uncle and punched his stepsister in the face. Police referred the 11-year-old Portage boy to Health and Human Services for battery and disorderly conduct.
Driving complaint: Police at 12:42 a.m. Thursday received a report of a driver almost hitting a truck while traveling southbound on New Pinery Road. Police located the suspect vehicle on MacFarlane Road and pursued the driver to the 400 block of East Conant Street. Police cited Niki Lynn V. Hossain, 36, Portage, for open intoxicants and possession of drug paraphernalia. Hossain was arrested on a charge of first-offense drugged driving.
Driving complaint: Police at 9:58 a.m. Friday arrested Jessica M. Bowers, 29, Mauston, on a charge of third-offense drugged driving, failure to install an ignition interlock device and 11th-offense operating after license revocation.