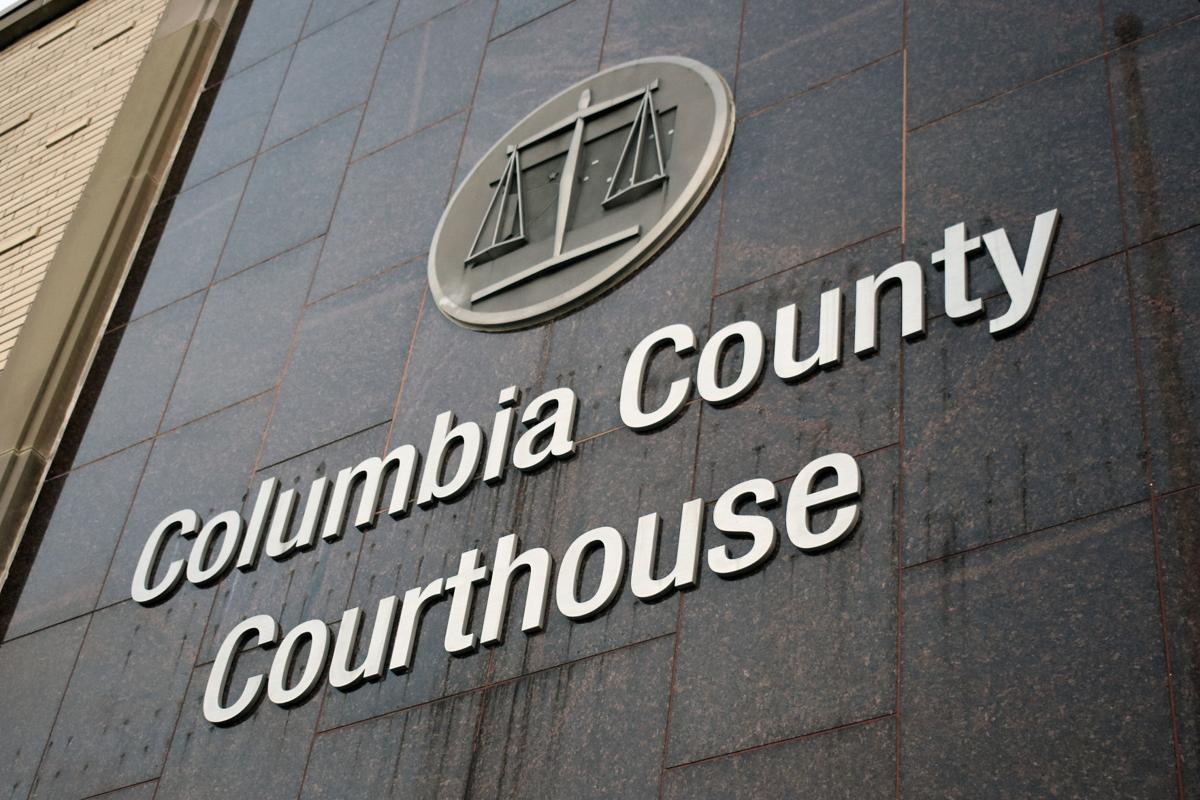 A 36-year-old Poynette woman has been charged with three felonies in a fatal heroin overdose that occurred in March in the village of Pardeeville.
According to the criminal complaint filed Tuesday, Abidaughn A. Henn faces up to 40 years in prison for the first-degree reckless homicide of a 34-year-old Pardeeville woman, and up to 25 years in prison, combined, for two counts of distributing heroin weighing 3 grams or less.
The Columbia County Sheriff's Office on March 12 responded to a report of a deceased woman found by her husband inside a locked bathroom at a residence in the village of Pardeeville. The complaint states that inside the bathroom with the woman law enforcement found her cell phone and a pack of cigarettes, which contained a partial green straw and 0.7 grams of a substance that later tested positive for heroin, acetyl fentanyl and fentanyl.
The autopsy report finds she died of "an acute acetyl fentanyl, 4-ANPP, fentanyl, heroin, ethanol and diphenhydramine intoxication with resultant respirations and loss of consciousness, hypoxic brain injury, coma and subsequent death," according to the complaint.
You have free articles remaining.
In May, investigators reviewed the Pardeeville woman's cell phone records from March 7-12 and found several text messages had been exchanged between her and a phone number later identified as Henn's. According to the complaint, the exchanges included the woman asking Henn if something had been acquired yet and detailed meeting arrangements and meet locations. The woman asked Henn if she had weighed it yet because "it looks light" and also asked Henn if it's the same stuff as last time, to which Henn confirmed that it was.
Investigators believe the drug transaction occurred at the Pardeeville woman's workplace in the town of Pacific. A text message between the woman and Henn on March 10 indicates a transaction amount of $320. No other suspects or apparent drug deliveries were identified in the analysis of the phone records.
The Columbia County Sheriff's Office contacted Henn on Oct. 30, when she confirmed her phone number was used in the text messages. Henn allegedly told investigators the Pardeeville woman was married to a law enforcement officer and that she pressured Henn until she finally "gave in and did something for her."
Investigators asked Henn how much heroin the woman could get for $320 and Henn stated, "She bought 2 grams that day" and further admitted to selling grams for $160 each. Henn said she would "help out" the woman about two to three times per month.
Henn has a pretrial conference scheduled for Dec. 11 in Columbia County Circuit Court.
Follow Noah Vernau on Twitter @NoahVernau or contact him at 608-695-4956.