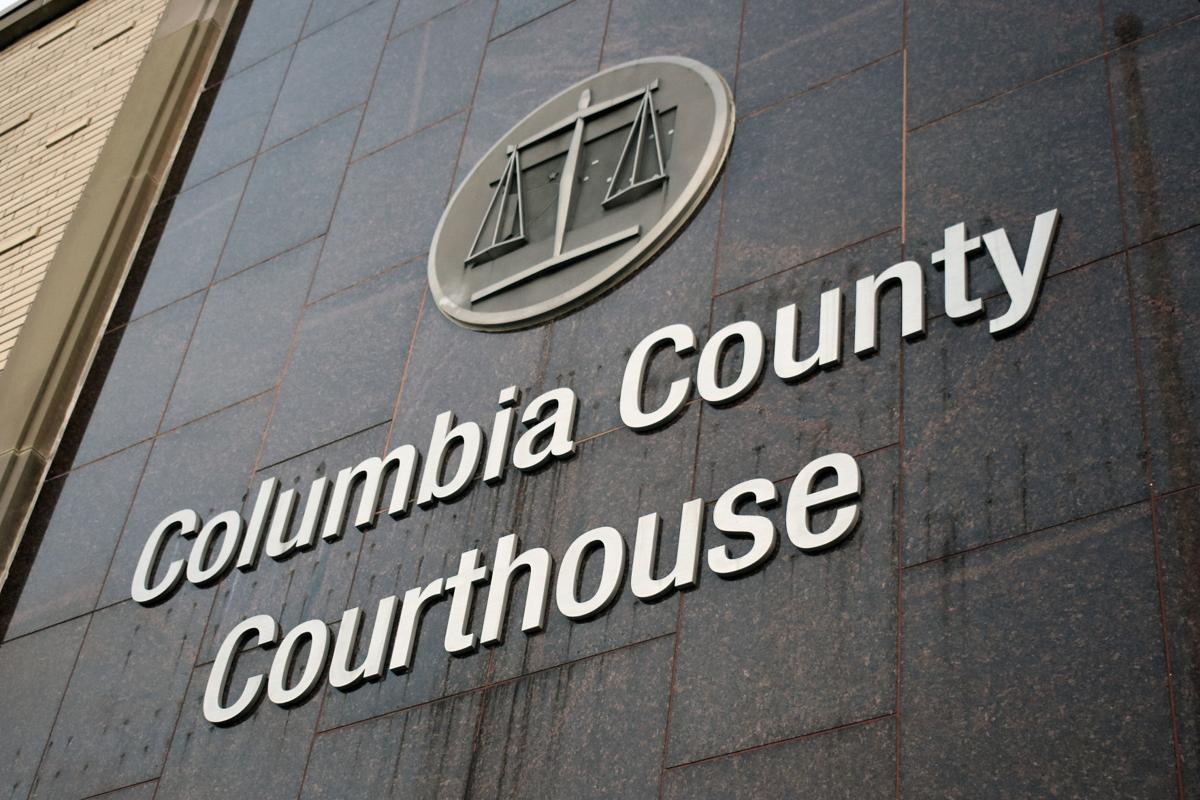 A Rio man was held on a $500 cash bond this week after prosecutors said he resisted arrest inside his apartment and bit a hospital staff member during a follow-up medical check.
Marcus L. Heimann, 19, of Rio, is charged with battery to an emergency rescue worker, criminal damage to property, resisting an officer and discharging bodily fluids at a public safety worker.
During an initial appearance Thursday in Columbia County Circuit Court, Judge Troy Cross ordered a $500 cash bond for Heimann.
Bond conditions state Heimann is not allowed to be on premises at his apartment complex for any reason. He is also prohibited from possessing or consuming controlled substances without a prescription and may not possess drug paraphernalia.
Heimann is due for a return hearing in court Oct. 30.
According to a criminal complaint, the Portage Police Department responded Sept. 13 to The Historic apartments at 207 W. Cook St. after reports of a man punching fire extinguisher cases.
Officer Katelyn Behling and the building's manager, Richard Ferrel, knocked on Heimann's apartment door and followed him inside after he attempted to slam the door shut, the complaint states.
Behling repeatedly asked Heimann to talk, and when she attempted to place Heimann under arrest, he pulled away, and a struggle ensued as Heimann reached for his cellphone, according to the complaint. Ferrel then held Heimann's hands behind his back as Behling applied handcuffs.
Heimann was then taken to Divine Savior Hospital for medical clearance and was uncooperative, yelling at and disturbing other patients, according to the complaint. Heimann complained of pain in his ankle and was told he would receive an X-ray.
The complaint states Heimann asked to use the bathroom. Divine Savior Hospital Security Officer Mark Neubecker volunteered to hold a portable urinal for Heimann, who then shouted profanity and urinated on staff before biting Neubecker's thumb.
Behling applied pressure to Heimann's jaw, but his grip was not released, according to the complaint. Behling then deployed a Taser, with no apparent effect. Additional hospital staff unsuccessfully tried to help before Behling again applied pressure, releasing Heimann's jaw.
The complaint states Heimann continued to resist staff and attempted to bite others before he was again restrained with handcuffs, which were bent during the struggle.
Portage Police Chief Ken Manthey told the Daily Register he is glad Divine Savior Hospital had security staff available to help local police and nurses. He said the situation was dangerous for everyone involved.
Manthey said he appreciates that hospital staff helped officers get the situation under control.
Sign up for our Crime & Courts newsletter
Get the latest in local public safety news with this weekly email.