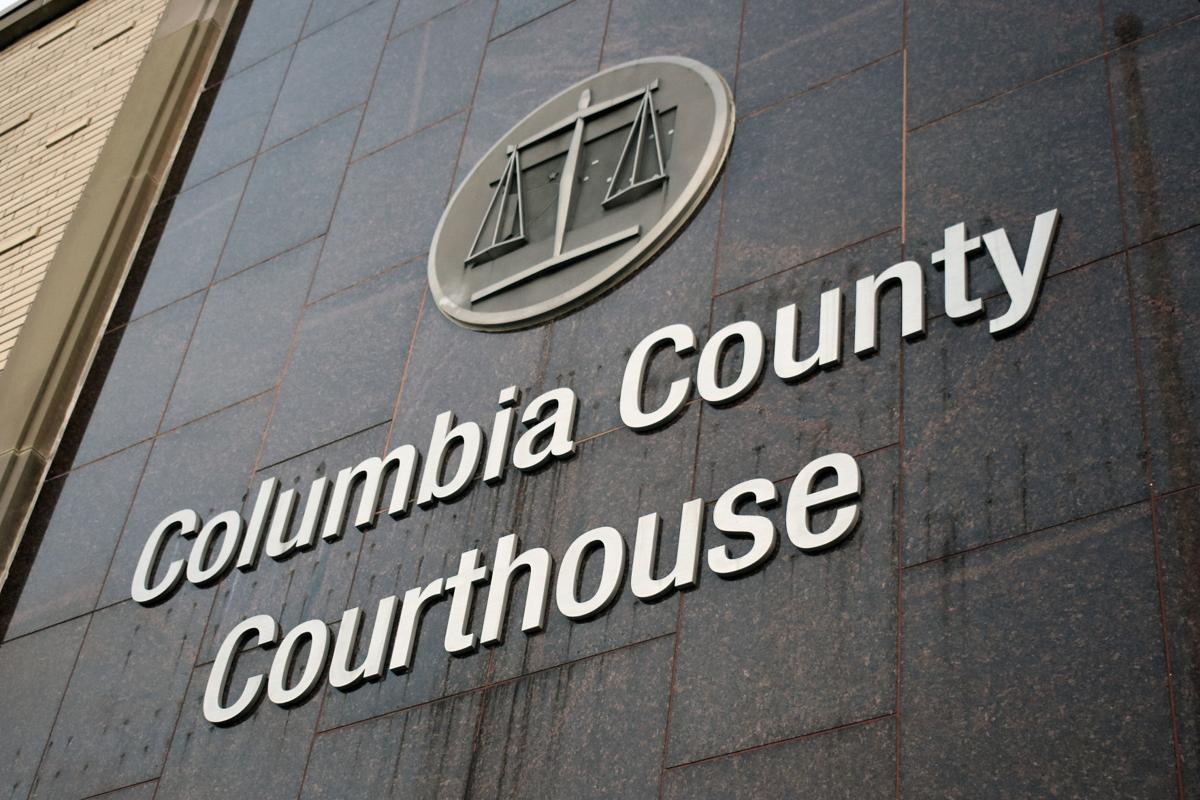 A 29-year-old Rio man is accused of first-degree reckless homicide as a party to a crime related to a September 2017 drug overdose in the town of Wyocena.
Dustin Michael Wangerin is scheduled for an initial appearance Jan. 23 in Columbia County Circuit Court on charges brought by the state attorney general's office for the felony, as well as four additional felony counts of delivering a controlled substance. If convicted of reckless homicide, Wangerin could receive a maximum prison sentence of 40 years.
According to the criminal complaint filed on Wednesday, a Columbia County Sheriff's Office deputy responded to a report of a man named Markus Schultz who was cold to the touch, not breathing and lacking a pulse Sept. 11, 2017, at a residence in the town of Wyocena. Schultz's older brother directed the deputy to the bedroom where Schultz was found dead. He told the deputy Schultz had a history of using heroin and had moved in with him shortly after Schultz had been released from a drug treatment facility in Madison.
On the bed next to Schultz, the deputy found a lockbox and correctly guessed the combination "000" to open it, the complaint states. Inside he found nail clippers and a black wallet containing a brown powdery substance. The Wisconsin State Crime Laboratory determined it weighed about 6.5 grams and contained heroin, tentanyl, acetyl fentanyl, tramadol and ketamine. A Sept. 12 autopsy determined Schultz died of a mixed drug intoxication including fentanyl.
You have free articles remaining.
Abel Langsdorf, 27, of Redgranite, reported visiting Wangerin's home Sept. 10 and receiving $200 from him to give to Schultz for a laptop computer, according to the complaint. Langsdorf told the deputy he used heroin once or twice a week and was getting his heroin from Wangerin. He also said he and Wangerin picked up heroin from Wangerin's supplier in Madison at least 20 to 25 times, and in a subsequent interview, Langsdorf admitted he picked up heroin Sept. 10 for Schultz from Wangerin.
Langsdorf faces felony possession of narcotic drugs and is scheduled for an initial appearance Jan. 9 in Columbia County Circuit Court, according to online court records.
Wangerin told investigators he drove with Schultz to a pawn shop Sept. 10 in Madison so Schultz could pawn his laptop. Wangerin said the line was so long he decided to buy the laptop from Schultz and gave him $200 for it. Wangerin said he eventually dropped Schultz off near the bridge on Highway 22 and Schultz texted him later saying he'd forgotten his bag in Wangerin's truck — the bag containing the $200 he gave Schultz. Wangerin said he later asked Langsdorf to take the bag to Schultz. Wangerin initially denied that he knew Schultz used opiates but later admitted he had gone to Madison with Schultz to pick up heroin two or three times about a year and a half ago.
The complaint states Schultz and Wangerin had exchanged a series of text messages Sept. 9 and Sept. 10 regarding a transaction for which Schultz said he would need to "loan" his laptop to get him the money and for which he also stated he "might need a g." The complaint notes "g" is often used to refer to a gram when people speak about illegal drugs.
The sheriff's office arranged for controlled buys of heroin between confidential informants and Wangerin on Oct. 11, 2017, and Oct. 25, 2017, according to the complaint. Prior to the first transaction Wangerin traveled to Madison, where a special agent that day observed him enter and then depart an apartment complex. The informant eventually met Wangerin in the Walmart parking lot in Portage to complete the transaction and allegedly received from Wangerin a substance later determined to be heroin, fentanyl and acetyl fentanyl. The second controlled buy was completed at the Petro Truck Stop in Portage, where Wangerin allegedly provided an informant with a substance later determined to be heroin, fentanyl and acetyl fentanyl.
Follow Noah Vernau on Twitter @NoahVernau or contact him at 608-695-4956.