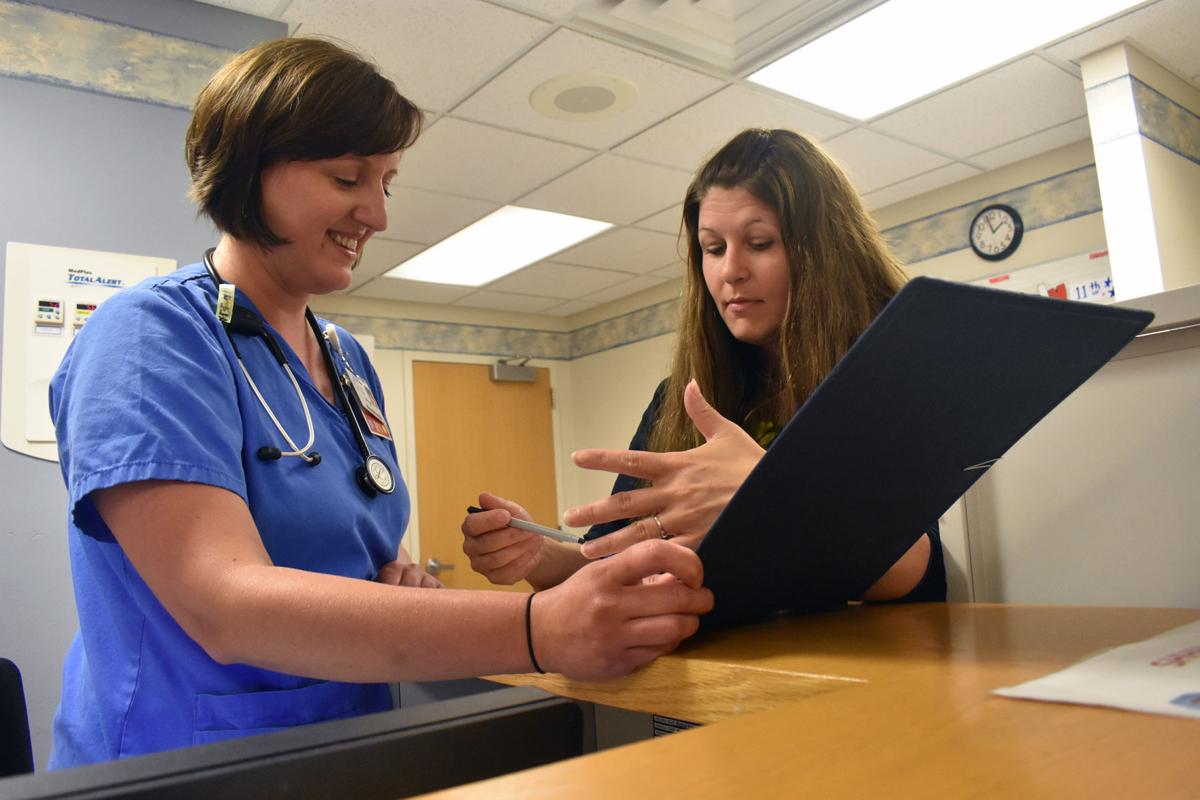 There are no reported cases of COVID-19 in Columbia County and Aspirus Divine Savior Healthcare of Portage is urging residents who think they have symptoms to call the hospital first before visiting.
The hospital's Chief Medical Officer Dr. Michael Walters said people should use the number for the hospital's call center — 844-568-0701 — or contact their primary physician. A caller would then talk to an operator and be transferred to a nurse if necessary.
"Staying calm and thoughtful will help everyone," Walters said. "A caller will receive important information on what to do next if they need to come into an Aspirus facility."
Its call center hours are 7 a.m. to 7 p.m. Monday through Friday and 8 a.m. to 5 p.m. Saturday.
Columbia County Health Officer Susan Lorenz is advising residents to check for important health updates by clicking on the "coronavirus" link at co.columbia.wi.us. Her daily and sometimes hourly situation updates lead with the number of confirmed cases in Columbia County — zero — and the number of confirmed cases in the state — 47 as of Tuesday morning.
"It's a situation that changes hour by hour," Lorenz said of the novel coronavirus, for which the county's information hotline is 608-742-9253.
Lorenz said those who test positive for COVID-19 should be isolated at home if they're experiencing only mild symptoms. They should then restrict their activities outside of the home except for medical care. They should monitor their symptoms, stay in a different room from other people and pets and not share cups, utensils and other such items with other people.
"We urge you to take steps as a community to reduce strain on our health care system and optimize resources to care for those most in need," Lorenz said and called on residents to practice social distancing, wash their hands often with soap and water for at least 20 seconds and call their health care provider prior to visiting a clinic.
At this time drive-through testing for COVID-19 is not available in Columbia County.
Divine Savior leaders are meeting several times per day with infectious disease specialists from Aspirus to develop its plans for "a rapidly changing issue," Walters said. He advises residents to practice good hygiene and stay up to date on reputable sources such as the Center for Disease Control and World Health Organization.
"We have some of the best medical professionals in the country," Walters said. "We promise to keep working to ensure our communities stay safe."
Follow Noah Vernau on Twitter @NoahVernau or contact him at 608-695-4956.
Be the first to know
Get local news delivered to your inbox!