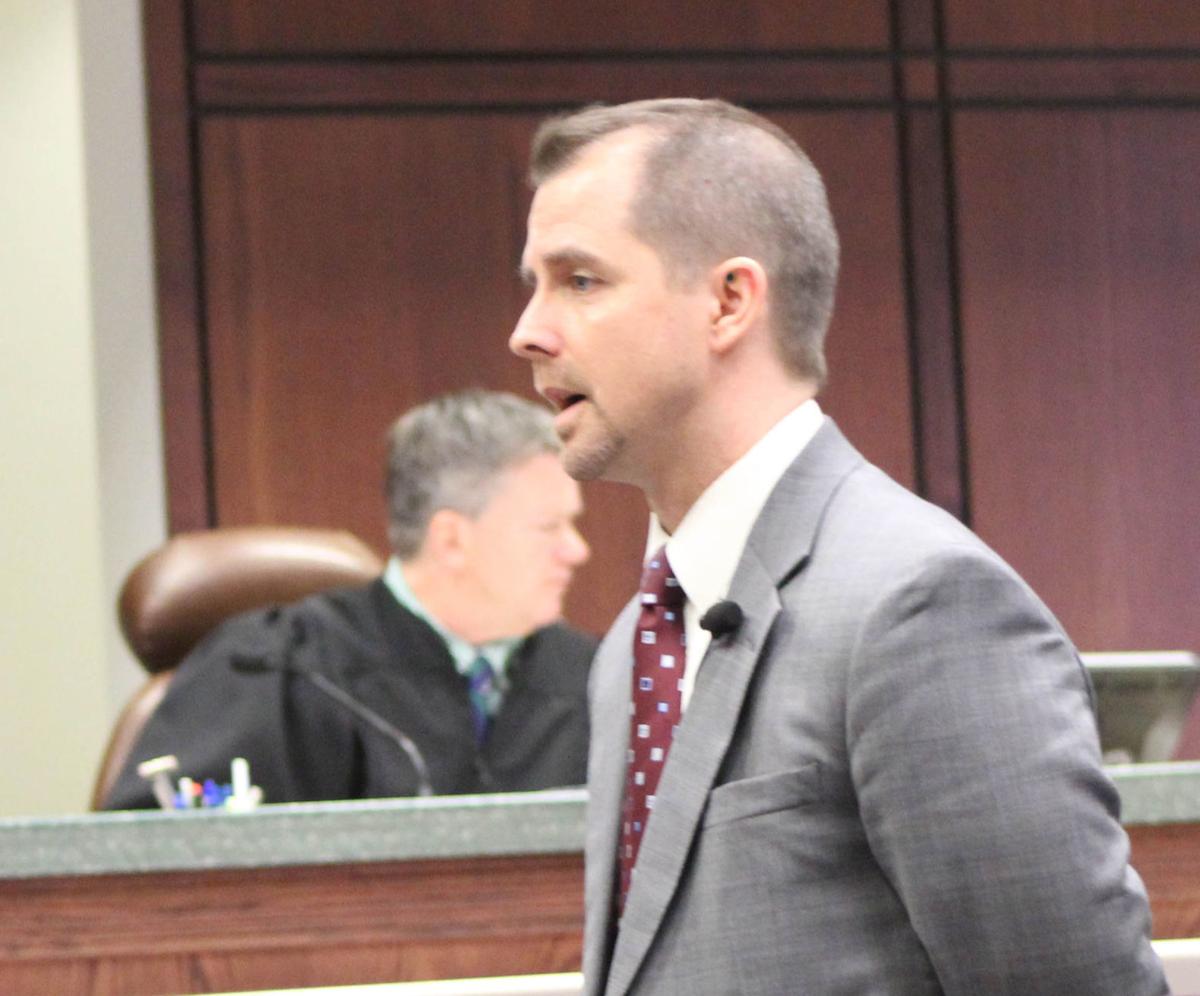 Dodge County District Attorney Kurt Klomberg will serve as special prosecutor in charge of the Columbia County district attorney's office until Gov. Tony Evers can appoint a successor to District Attorney Tristan Eagon, who resigned Tuesday.
Evers is seeking applicants to fill the post until the term expires in January 2021.
"The district attorney's office is open, court cases are mobbing and the criminal justice system in Columbia County is fully operating," Presiding Judge W. Andrew Voigt said in a news release Wednesday.
You have free articles remaining.
The release, issued under the letterhead of the Columbia County District Attorney's Office, quotes Klomberg as saying, "I am honored to assist my neighboring county by guiding their office through this transition. The district attorney program is filled with professionals, and we have an obligation to assist other counties to represent the interests of the state and to protect the public. The assistant district attorneys and office staff in Columbia County only wish to do their jobs and serve the citizens of the county. As special prosecutor in charge, I can provide the leadership needed to continue their mission until the governor can appoint a full-time district attorney."
In December, then-Gov. Scott Walker appointed Eagon to fill the remainder of the four-year term that District Attorney Jane Kohlwey won in 2016. Kohlwey announced in August her intention to retire a few months later in January.
Three months prior to appointing Eagon, Walker had announced that five people had applied for appointment to fill Kohlwey's unexpired term. Eagon, of Sun Prairie, was one of the applicants. The others were: Brenda Yaskal, a former Columbia County assistant district attorney and assistant corporation counsel in Sauk County; Clifford Burdon, a former Columbia County assistant district attorney; Portage attorney Roger Klopp; and Kelly Crombie, former Columbus mayor.
Columbia County Board First Vice Chairman Dan Drew of the town of Pacific said Wednesday it's too early to know whether any assistant district attorneys currently working in the Columbia County office could be tabbed to fill the remainder of Kohlwey's term, but it's possible one or more of them could apply.
The application form is available at the governor's website, evers.wi.gov, on the "Apply to serve" page. Applications are due by April 26.
Follow Lyn Jerde on Twitter
@LynJerde or contact her at
608-745-3587.