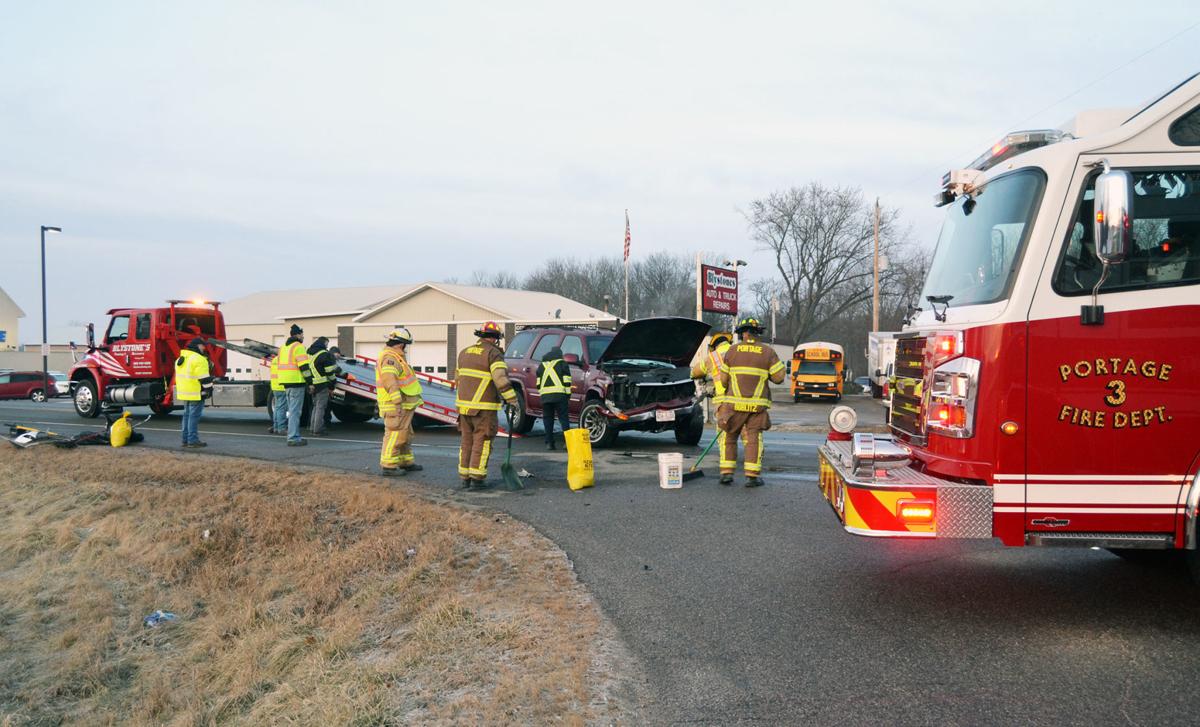 Two people were taken to Divine Savior Healthcare for injuries sustained in a two-vehicle crash Monday morning in Portage.
You have free articles remaining.
A driver of a Chevy Tahoe was traveling west on Highway 33 and attempted to make a U-turn at Fairfield Road into the path of a small commercial van traveling west on Highway 33, Portage Police Lt. Richard Hoege said in a news release.
The driver of the van swerved, but could not avoid striking the Tahoe, Hoege said. The driver of the van was not wearing a seat belt and the airbags in the Tahoe failed to activate.
Portage Fire, Divine Savior EMS and Columbia County Sheriff's Office assisted with the accident.
Follow Noah Vernau on Twitter @NoahVernau or contact him at 608-695-4956.