Mark Fahey is thinking like a coach in his service to the Portage Community School District.
The newest Portage School Board member coached youth football in Portage for about 12 years, beginning only six years after he graduated from Portage High School in 1985.
He's coached the Lodi High School junior varsity boys basketball team since 2013. As a Wisconsin Interscholastic Athletic Association official, he's interacted, up close, with hundreds of coaches in football, basketball and softball since 1998.
Coaching taught Fahey the importance of a positive attitude.
"The main reason I ran for school board is because, in this day and age, it seems like everybody is complaining about something," Fahey said. "Instead of complaining about a problem, I want to be part of the solution."
Fahey and incumbent Matt Foster won the school board's open city seats in the April 2 election, overcoming a challenge from resident Michael O'Grady. The Portage Parks and Recreation employee received more votes (1,890) than Foster (1,744) and O'Grady (679) — totals that surprised Fahey and motivated him for the job that he started Monday.
"Seeing those vote totals — just seeing how many people believed that I could do a good job, that was very special to me," Fahey said. "And I definitely don't want to let anyone down."
Fahey wants to help the school district attract and retain good teachers. It's his top issue, he said. After graduating from Luther College in Iowa with a bachelor's degree in history in 1989, Fahey returned to Portage in large part because of his positive experiences in education.
Fahey said he hopes to see more alumni return to Portage to start their families, just like he did.
"As a lifelong resident and graduate of Portage, I want people to know that I take this work very seriously," said Fahey, whose immediate family includes his wife, Jean, and their two children, Addison, 7, and Wesely, 2.
"What I learned in coaching is that nothing ever stays the same — you're either getting better or worse, and that anybody can complain, so let's find an answer," he said. "Good teachers make better students. Better students turn into better adults, and that makes for a better community, in the long run."
Fahey said Portage already has many great teachers and that he's been impressed, in recent years, by the district's efforts to attract and retain good teachers. Those efforts, last month, included upping the starting salaries for new teachers from $40,000 to $40,500.
"I really only want to add on to what they're already doing," Fahey said. "I want to help them promote the district in a positive way."
School Board President Steve Pate said the board keeps salaries for teachers competitive with the other school districts in the Badger North Conference and that Portage school principals have worked hard in recent years to involve teachers more in the decision-making process, something he believes has helped them "to feel like they're part of it all."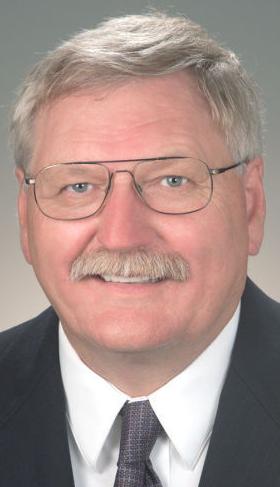 Teachers serve on more committees, Pate said, but even outside of them, they regularly provide information to their administrators in matters of staffing, curriculum and more.
"I think that's nice for them, and I think that's nice for the administrators to have that extra information for making decisions," Pate said. "It's easy to have an organization with top-down management, but we don't do that here. I see everybody working together."
Follow Noah Vernau on Twitter @NoahVernau or contact him at 608-695-4956.
Be the first to know
Get local news delivered to your inbox!