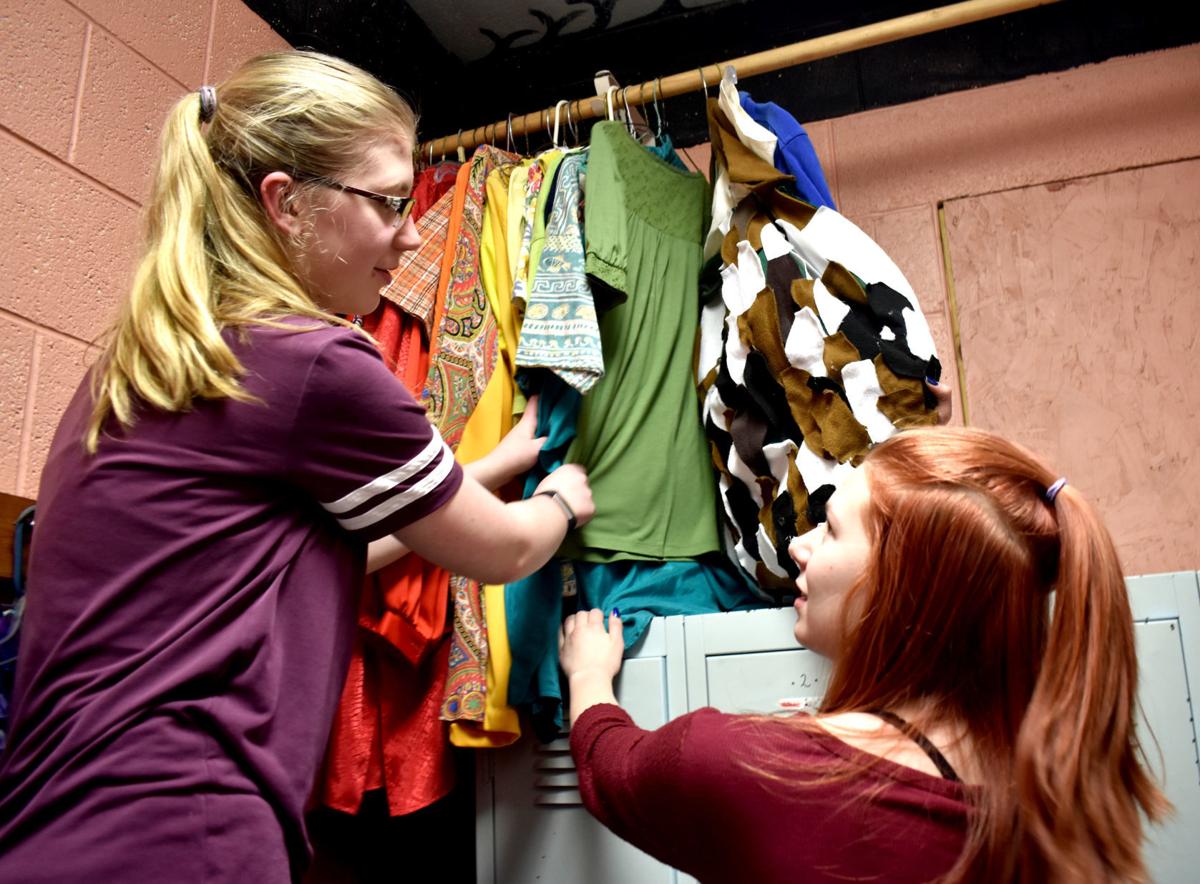 Pardeeville High School's drama club students have spent hours after school sorting costumes, boxing props and knocking the dust out of shoes.
Decades-old items they inspected Jan. 3 seemed beyond repair: the elastic was ruined, the colors faded and they found holes and tears not worth the time it takes to patch them whole.
They looked at dirty wigs, broken masks, mold and mildew.
"We'll get through this crazy mess together," sophomore Caris Lowe said, happily, in their cramped backroom at Pardeeville Elementary School.
Eventually, Lowe and her peers will carry heaping piles of the items to the local laundromat as they prepare for their new space in Pardeeville's 35,000-square-foot performing arts center, set to be completed in the spring.
Junior Hanna Gray felt grateful they had any work to do at all.
"It's been a rough year for all of us," she said of losing the school's longtime theater director, Lorrie Fundingsland, who led theater in Pardeeville for 19 years but died in a summer car accident.
Students were worried they wouldn't make it back to the stage.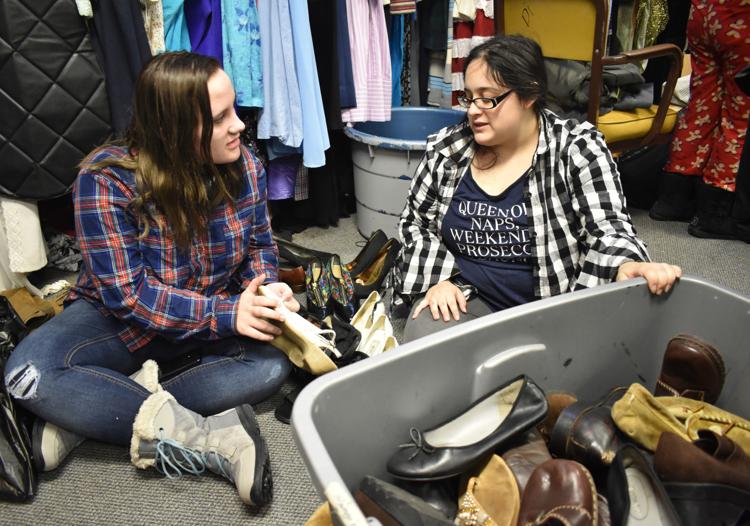 "I remember a group of us going to Principal (Jack) Hammer and then to our new principal, Paul Weber, telling them both, 'We need this,'" Gray said. "We made it very clear: 'We want to keep this going.'"
Lowe said she was unaware that other high schools in the area lacked drama clubs or had only recently revived long-absent productions.
Theater a privilege
In nearby Portage, Dan Brown has spent many years trying to convince his colleagues on the Portage School Board to hire a high school drama teacher. Baraboo High School went 20 years without drama productions.
Gray assumed schools with bigger student populations than Pardeeville's 221 would offer more opportunities in theater, not fewer.
"I feel privileged," Lowe said of what she does in drama, which, during a normal school year, includes her participation in two Pardeeville Area School District Theatrical Society productions, various drama club activities and field trips to local theaters, though the school district offers no theater curriculum.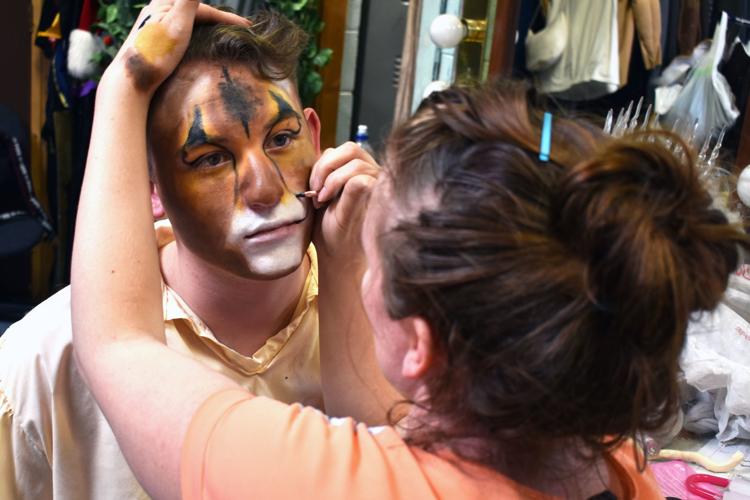 In some communities, such as Waupun, Baraboo and Portage, community theater groups step up to offer students opportunities in drama.
Only 3 percent of high school students in Wisconsin were enrolled in a theater course during 2015-16, according to data from the Department of Public Instruction.
Kryzdy Martinez, hired on a part-time basis to lead the drama club and direct student plays in Pardeeville, said drama is too often overlooked in schools.
"A lot of people say, 'Oh, that's nice,'" she said. "People enjoy it and they say it's nice but not necessary. Not enough people understand what it does for students."
Theater professional Dr. Tom McEvilly of Poynette -- who has directed plays in Wisconsin high schools since the 1970s -- said it has long been a struggle to convince school officials to invest in drama, regardless of a school's size. McEvilly said today's students have fewer drama options than ever before.
"Wherever schools can't see the value, it gets cut," he said.
Attracting a crowd
How much Waupun Area Junior/Senior High is able to invest in drama depends largely on how well attended the school's most recent production was, said Choir Director Becky Schultz.
Her school of 551 students stages one straight drama production per school year and has a drama club, but, like most Wisconsin schools, it offers no drama curriculum.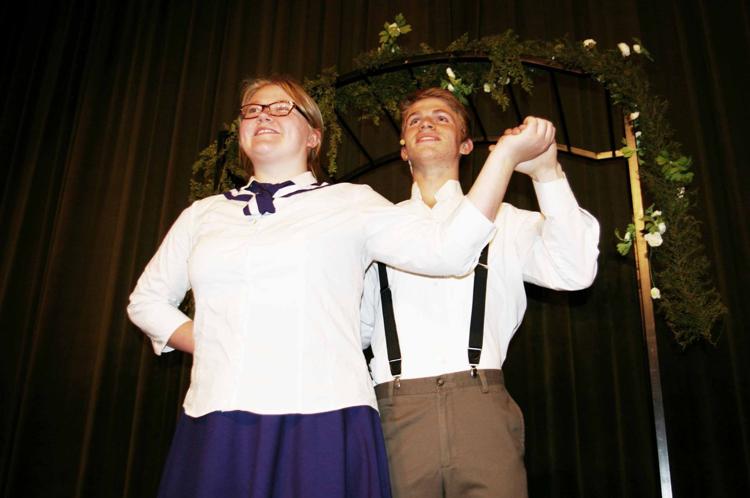 "Success leads to more success," said Schultz, who's in her 13th year as choir director and in her second year leading the school's drama productions and drama club.
Understanding the need for appeal, her school chose "Night of the Living Dead" for its 2018 spring drama production, held in April. 
"Who doesn't want to watch zombies? What student doesn't want to be a zombie?" Schultz said of the show involving about 10 students. "You need to pick something that interests the students and the community, and our attendance for this show was very good."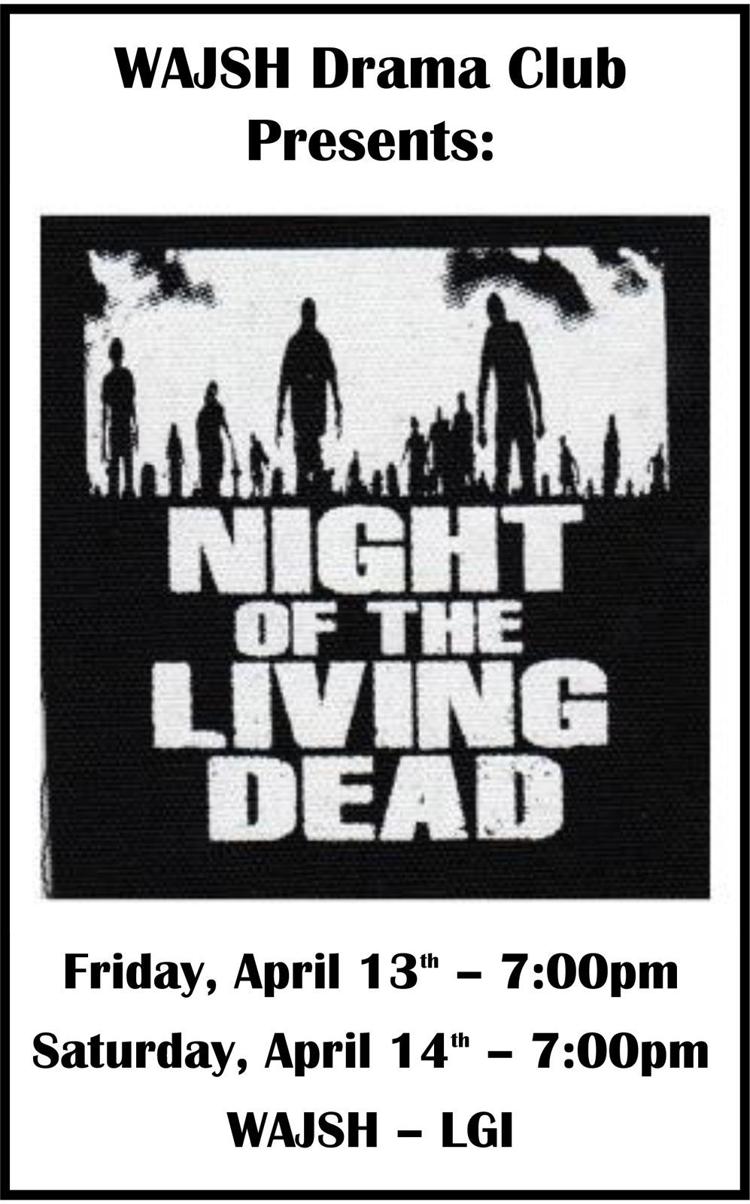 Producing "Night of the Living Dead" cost a mere $500, and the school profited from about $200 in ticket sales and concessions, Schultz said. The production's success will help boost student involvement for two one-act plays planned this spring. That's important because the school's drama club now has 30 students, up from 10 last year.
One reason for the rising interest in theater, Schultz said, is her steady presence in the choir room.
"I see them every day," she said, "and that's a huge advantage."
Student interest
Last school year, Portage reintroduced drama productions after a two-year hiatus because enough students wanted them back, said Principal Robin Kvalo. Accordingly, the school hired Utah resident Josh Joles, a 2001 Pardeeville High School graduate and theater professional who directed the school plays "These Shining Lives" in January 2018 and "Unnecessary Farce" two months ago.
What Portage offers in drama is relative to student interest, emphasized Kvalo, who pointed out the other drama-related opportunities that her students have in addition to the once-a-year productions.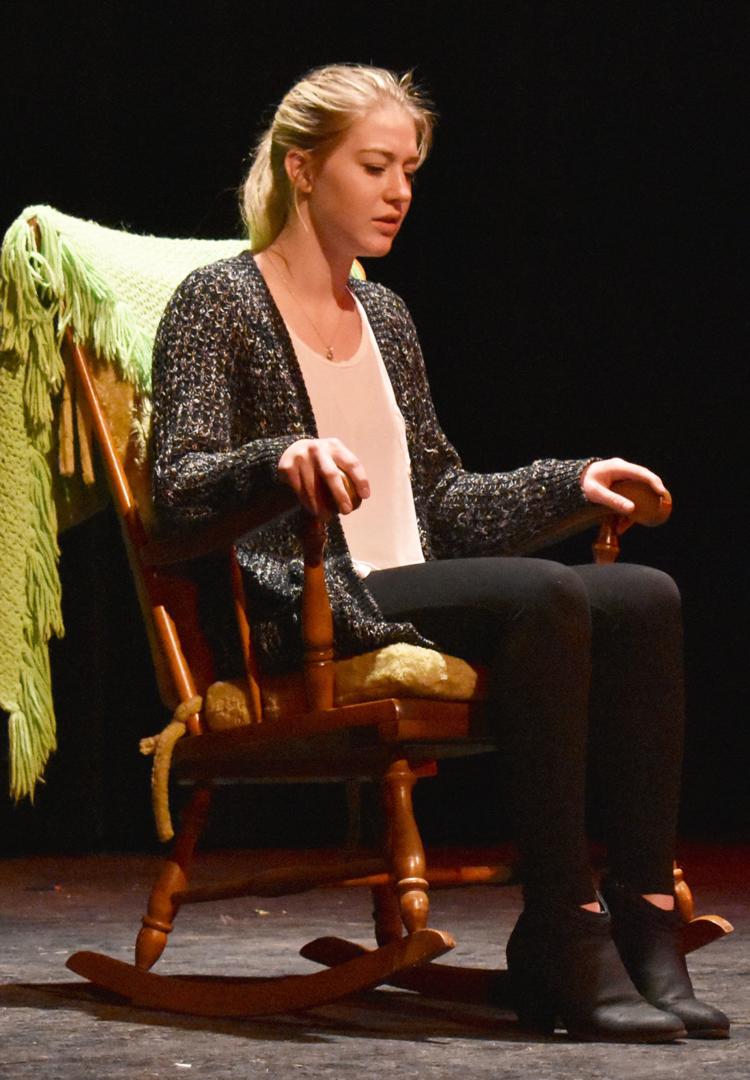 Portage, like most other schools, holds annual musicals, which often involve dramatic elements and take students through similar production scheduling, Kvalo said, while the school's forensics program offers several dramatic categories, including impromptu and acting.
"I don't feel like drama is overlooked," Kvalo said, "and I think it is great for the kids who want to be involved in it.
"But the students drive it -- it's not district-driven or teacher-driven."
Beginning next year, the high school's recently hired library media specialist, Amy Eppinger, will lead the drama productions, but it remains to be seen if the in-house leadership inspires a drama club at Portage High School, which has a total student population of 770.
"There's always the possibility of any club starting up, but no one has asked about it," Kvalo said. "That's probably because we do the plays each year."
Portage Superintendent Margaret Rudolph said no action has been taken regarding Brown's most recent request in February for the school board to hire a drama teacher. She said she believes students who enjoy performing have enough opportunities.
"There's FFA, there's (Future Business Leaders of America) and all of the speaking activities they offer," Rudolph said. "Even in basketball or curling, our students perform and learn the value of working on a team."
Money matters
A $2,000 donation from the Baraboo High School class of 1972 helped that school bring back drama productions in 2017 after a 20-year hiatus, said English teacher Kari Nelson, who started teaching in Baraboo in 2000.
Nelson has taught an acting class for the past four years at the high school and she leads the school's drama productions. There currently is no drama club at the school, despite the middle school having one.
"Our fall play is the drama club," Nelson said.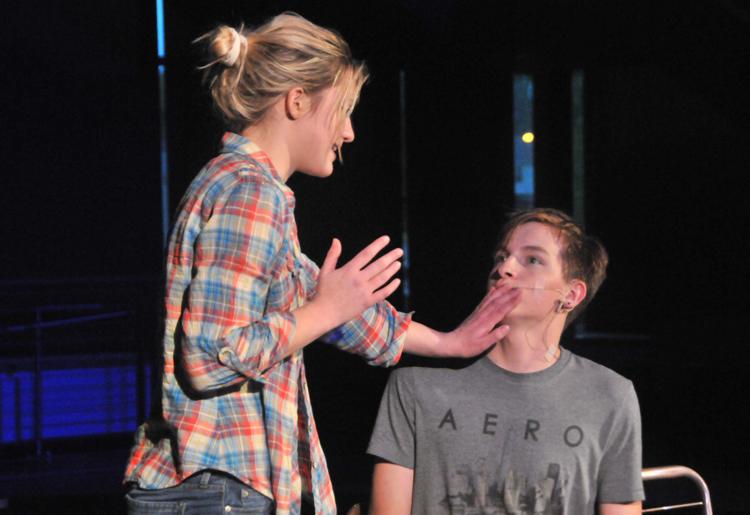 Baraboo -- which has 940 students -- ceased productions after Nita Dippel, whom Nelson called a theater "legend," left the school more than 20 years ago, demonstrating how "manpower issues" can derail drama offerings, regardless of how strong a program had been under past leadership.
Then "the arts took the hit," Nelson said, when schools across the state needed to make budget cuts in the wake of Act 10 legislation in 2011.
The class of 1972's donation funded the production of "Our Town" in the fall of 2017, which the school held in the R.G. Brown Theatre at the University of Wisconsin-Platteville Baraboo Sauk County, involving a cast and crew of about 40 students. In the fall of 2018, it held "Almost, Maine" in the school's cafeteria, which involved about 25 students.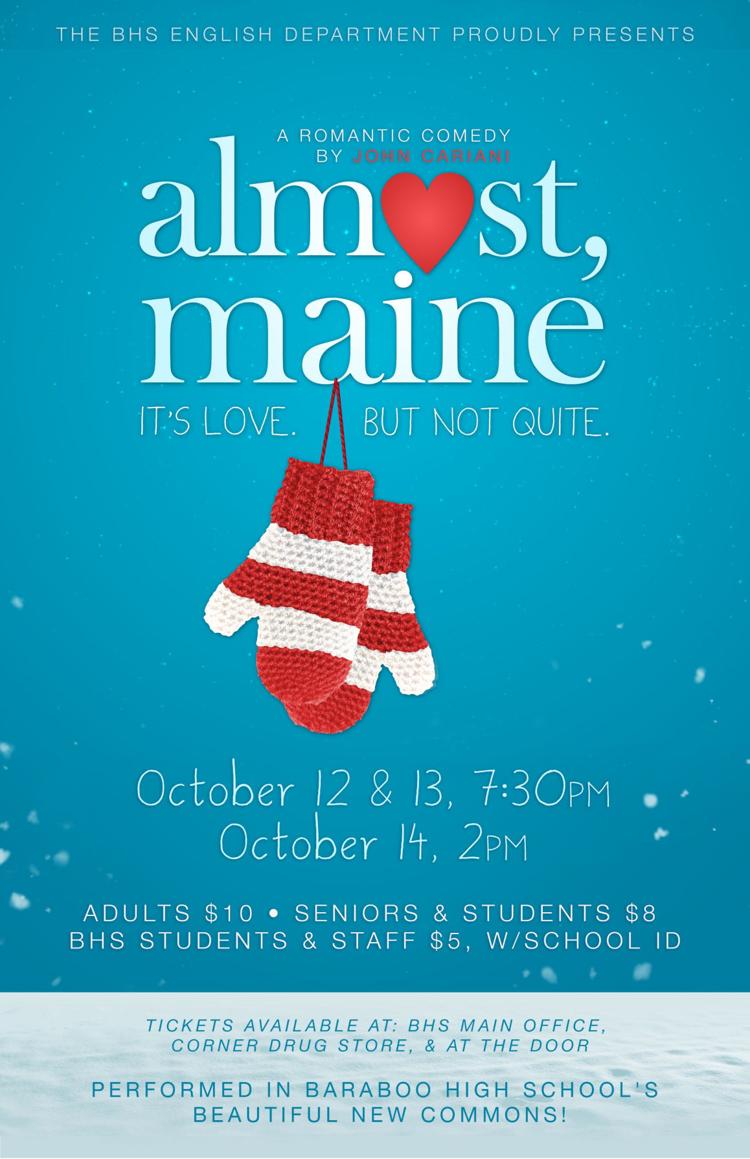 "The donation got us launched and then the profits from our shows keep us going," Nelson said.
Baraboo schools vocal director Lynn Gunnell leads about 20 students in Baraboo middle school's drama club and hopes the high school starts one soon.
"Maybe now that plays have been brought back, we'll see it," she said.
Support needed
Brown said his efforts to convince Portage to hire a high school drama teacher have "basically fallen on deaf ears" during his 31 years as a high school English teacher before he retired 10 years ago and then again in his six years on the school board.
He's happy that drama productions have returned, but wants more.
"Personally, I feel like my voice is probably worn out in terms of what I can accomplish in this endeavor, but I'm not angry about it," Brown said. "It's a political thing: You need the interest at various levels to get any program going, and the community would need to step up, along with the staff, along with the building administrators and so on."
In a recent survey, Brown asked high school students if they would sign up for drama courses and he received "well over 100" responses answering yes, he said. Another 75 or so parents told him they, too, would like to see drama added to the curriculum.
"But the real argument against it is we don't have the money for the program," Brown said, "This whole conversation is meaningless if you can't get past the money."
Associated costs
Costs for drama include acquiring the scripts -- which range anywhere from $8 to $15 per student, Nelson said -- printing the programs, fliers, renting space, if needed, and more.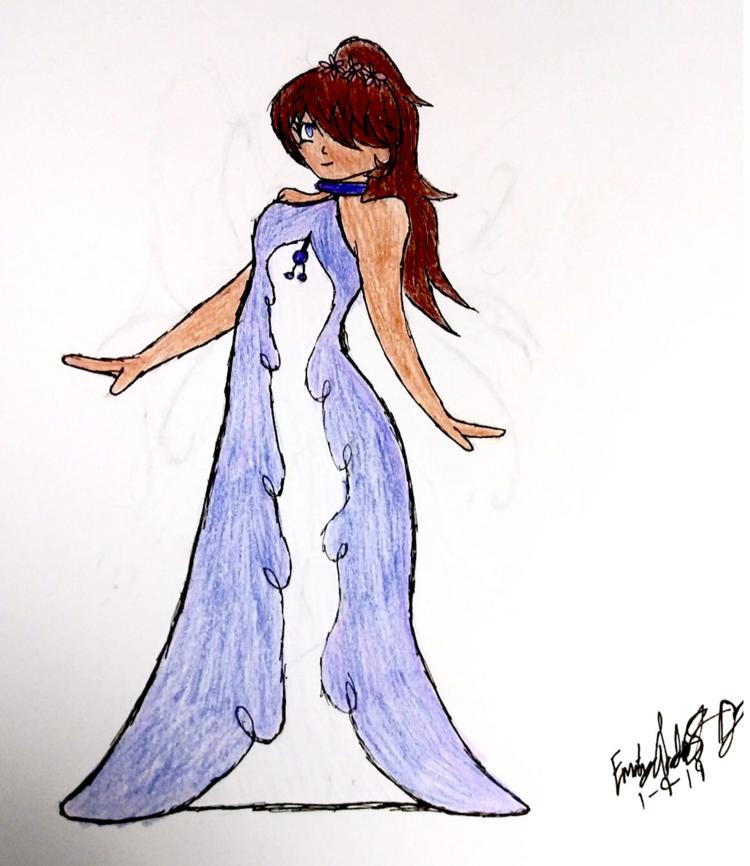 "It all adds up very quickly," said Pardeeville's Martinez, a Portage resident who is not a licensed teacher but whose theater background includes work on productions as a student of Rogue Community College in Grants Pass, Oregon. 
To save money for Pardeeville's next drama production, Martinez and her students have chosen the Shakespeare play, "A Midsummer Night's Dream." Shakespeare plays require no royalties when used in their original form, she said. Their production will involve a cast of about 30 students and is being held, for the final time, at Pardeeville Elementary. Subsequent shows will be held in the district's new auditorium.
Shakespeare adaptations cost money, though, so Martinez is adapting the script herself -- her version set during the Italian Renaissance. Martinez has about $1,200 to spend this school year but said she won't use it all on the production since they're cleaning and repairing costumes and spending money on other things associated with the transition to the school's new addition.
Competition for time
Maybe drama is too often overlooked in schools, Schultz said, but sometimes her students don't have enough time to participate, even when they're interested.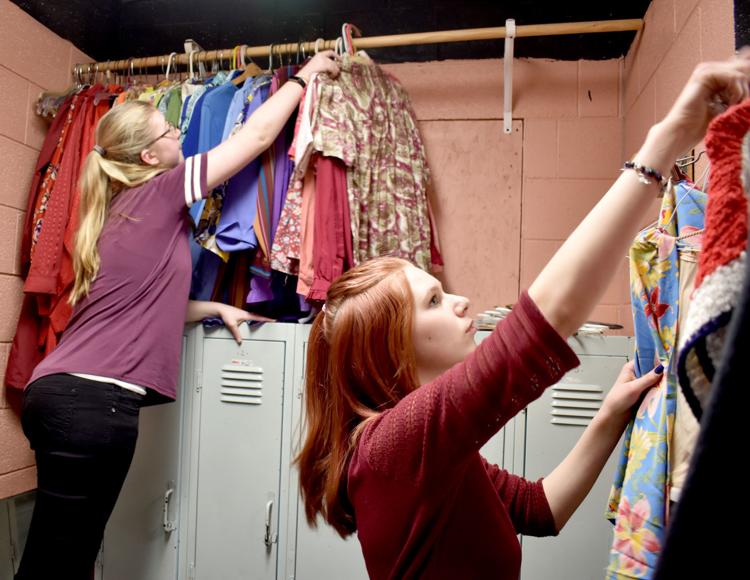 "We're always competing with other programs, and that's true for any extracurricular," she said.
Many of Schultz's drama students also participate in sports, so she offers "very flexible" scheduling in production rehearsals, ensuring that her interested but "very busy" students won't miss out on the skills they get from theater.
McEvilly, who has directed plays for the children's theater at Portage Center for the Arts and recently worked as a theater professor at UW-Platteville Baraboo Sauk County, said some important arts are getting left out.
"Programs teaching kids confidence, self-esteem and problem-solving are the ones getting cut. There's just so much teaching to test," he said. "(The arts) just keep getting trimmed and trimmed and trimmed."
McEvilly said that even without curriculum, what Pardeeville offers as a small district is "unique," primarily because its administration understands the importance of the arts and its community "really wants theater."
Follow Noah Vernau on Twitter @NoahVernau or contact him at 608-695-4956.
Be the first to know
Get local news delivered to your inbox!