Lodi High School's principal will become the district's top administrator starting July 1.
Vincent Breunig, who has worked in education for 25 years, said he's humbled the school board chose him to replace District Administrator Charles Pursell.
Breunig has worked for the district since 2008, starting as student services director and then becoming LHS principal, according to a district news release. He began his education career as a school psychologist for six years, and he worked as a high school principal in Wisconsin Heights before coming to Lodi.
"I know we had other great candidates for the position, and I'm humbled that they put their trust into me to lead the district moving forward after having such a great superintendent," said Breunig.
The school board announced its decision to choose Breunig Friday. On Monday, the board formally voted to accept Breunig's resignation as principal at the end of June and issued a two-year contract for him to serve as superintendent from July 1 through June 30, 2022.
Board President Sue Miller said the board considered interviews it conducted with the three finalists, as well as interviews by a team of staff and parents and feedback from community forums. Participants at the Feb. 25 forum commented that all three were "great candidates," she said. The district had 16 applicants overall.
In addition to Breunig, Baraboo Director of Teaching and Learning Nicholas Karls and Sun Prairie High School Principal Keith Nerby were finalists.
"We had a hard time (deciding), because we did have three very qualified candidates," Miller said.
The board ultimately chose Breunig because of his qualifications — such as communication skills, commitment to students and staff in the district and community involvement — which were identified as priorities for a new district leader through focus groups prior to the search process, according to Miller. Other qualifications included knowledge of how to improve curriculum and instruction and collaboration with staff and community members to address district needs.
"(Breunig) definitely came out as a strong candidate with his leadership," Miller said. "We thought he would lead with honesty and integrity."
After almost 30 years working for the Lodi School District, Pursell is retiring at the end of this school year.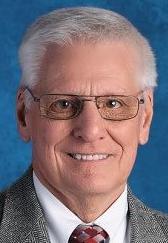 When Breunig takes over the position in July, he said his first priority is to hire "quality administrators" to fill open positions for a primary school principal, high school principal and director of instruction.
"I'm excited about the opportunity and grateful for all the time I've spent here in Lodi and really thankful that I get to continue serving this community in this fashion," Breunig said.
Follow Susan Endres on Twitter @EndresSusan or call her at 745-3506.
Be the first to know
Get local news delivered to your inbox!