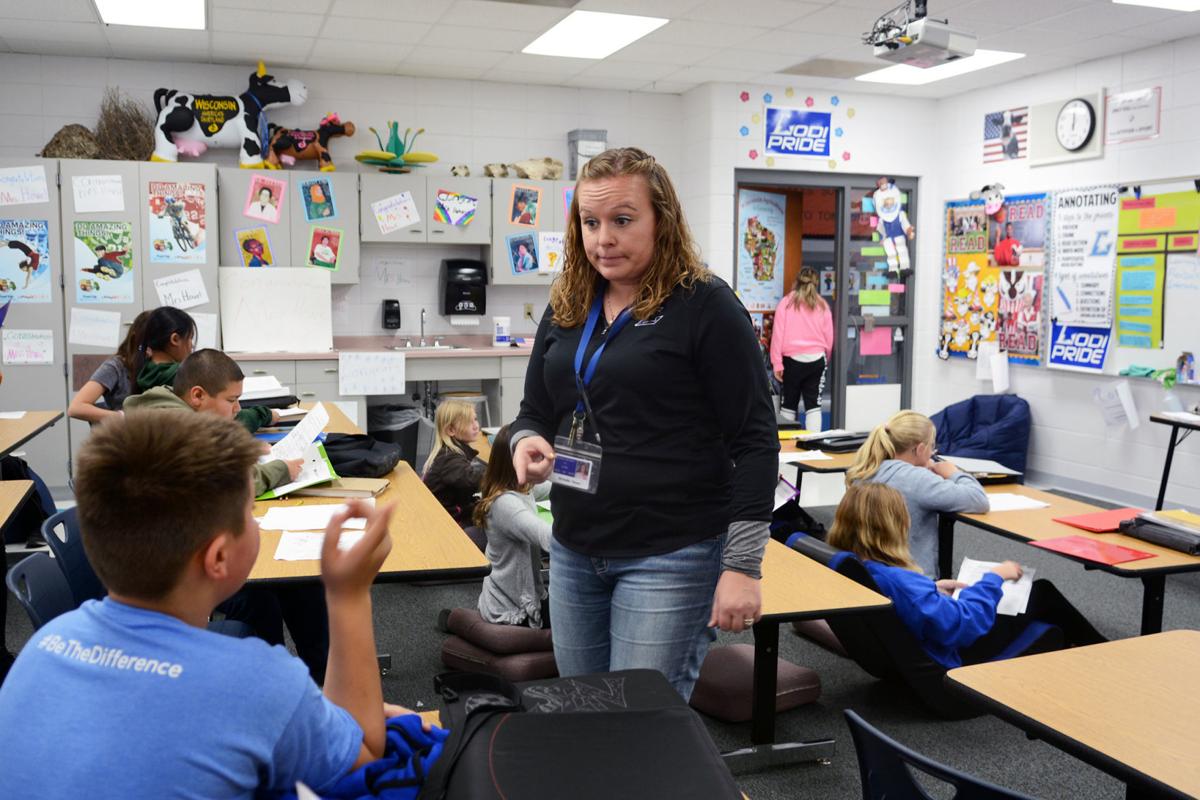 LODI — Last week, Michelle Howe couldn't tell her students that she was about to receive national recognition for her science teaching, but after she traveled to Washington, D.C., for the awards dinner and ceremony, they were clamoring to offer their congratulations.
Now, handmade posters cover her Lodi Middle School classroom walls.
"It was pretty exciting. I didn't expect this to come my way at all," Howe said Monday. "It's just kind of surreal. I'm just doing my job, you know — caring about the kids and caring about the community and doing what I'm supposed to be doing, and I was surprised that I got the recognition for it."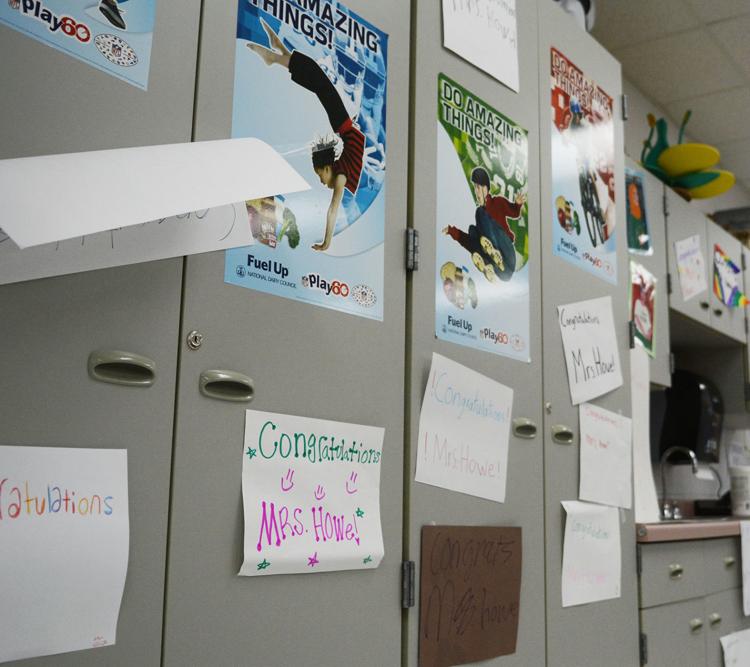 After teaching at the school for 12 years, Howe became the first Lodi teacher ever to win a Presidential Award for Excellence in Mathematics and Science Teaching.
The awards recognize two seventh- through 12th-grade teachers — one in science, one in math — from each state every other year, and two kindergarten through sixth-grade teachers on the other years, again one in each subject.
Howe was one of four state finalists announced last fall for kindergarten through sixth grade.
With the 2017 finalists still awaiting their results, the science teacher said she wasn't expecting to hear the 2018 results so soon. A White House press release announced the recipients for both years Oct. 15.
"It was a whirlwind of a week," Howe said, later showing her class the certificate she received signed by President Donald Trump. She didn't get to meet him in person, she noted, but she did meet U.S. Secretary of Education Betsy DeVos.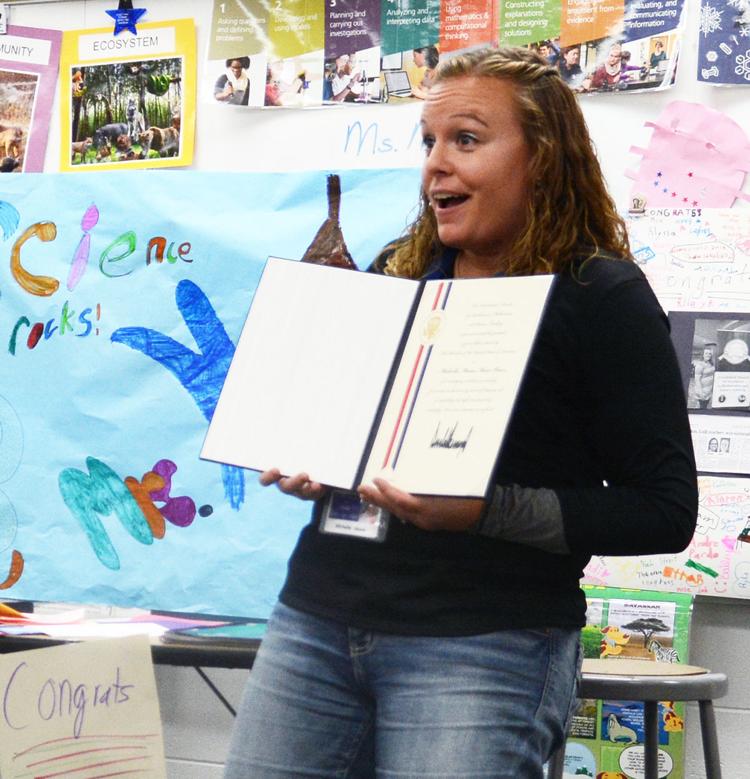 While in D.C., she said teachers were able to look at and provide feedback on the nation's strategic plan for STEM — science, technology, engineering and math — education.
"I was just super proud of our community that has supported STEM education and our school district that has implemented it," Howe said, "because we were a leader at the table for a lot of the STEM education initiatives."
In her role at Lodi Middle School, Howe implemented a "blended agriculture class" and participated in a Thailand exchange program.
Lodi District Administrator Charles Pursell said it was "fantastic" that she got state and national recognition for her work, adding that middle school principal Joe Prosek nominated her for the award.
"Michelle does an excellent job," Pursell said. "She's kind of representative of our science staff and all the wonderful things they do."
Howe said she tries to be involved in the Lodi community, helping people out when she can and bringing her students in on service projects, which may have set her apart from the other finalists.
She also works on statewide initiatives, including efforts to bring STEM fairs to more schools in Wisconsin and a project on water conservation, which she hopes will bring the topic of clean water to more schools.
But the best part of her job, Howe said, is connecting with students.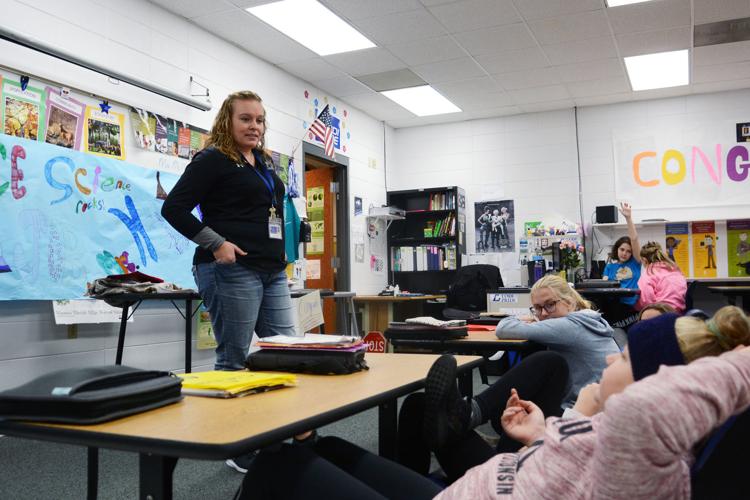 "We have great kids, great families, a great community to live and teach in," she said about Lodi. "I wouldn't want to raise my daughter anywhere else, because it's such a great place."
In addition to the signed certificate and a trip to D.C., each award winner gets a $10,000 award from the National Science Foundation.
An NSF selection committee recommends the winners, chosen from state finalists, to the White House Office of Science and Technology Policy, according to the awards website. Up to 108 teachers are recognized each year.
Established by Congress in 1983, the awards are "the highest recognition" a STEM teacher can receive from the U.S. government, according to the website.
Follow Susan Endres on Twitter @EndresSusan or call her at 745-3506.
Be the first to know
Get local news delivered to your inbox!