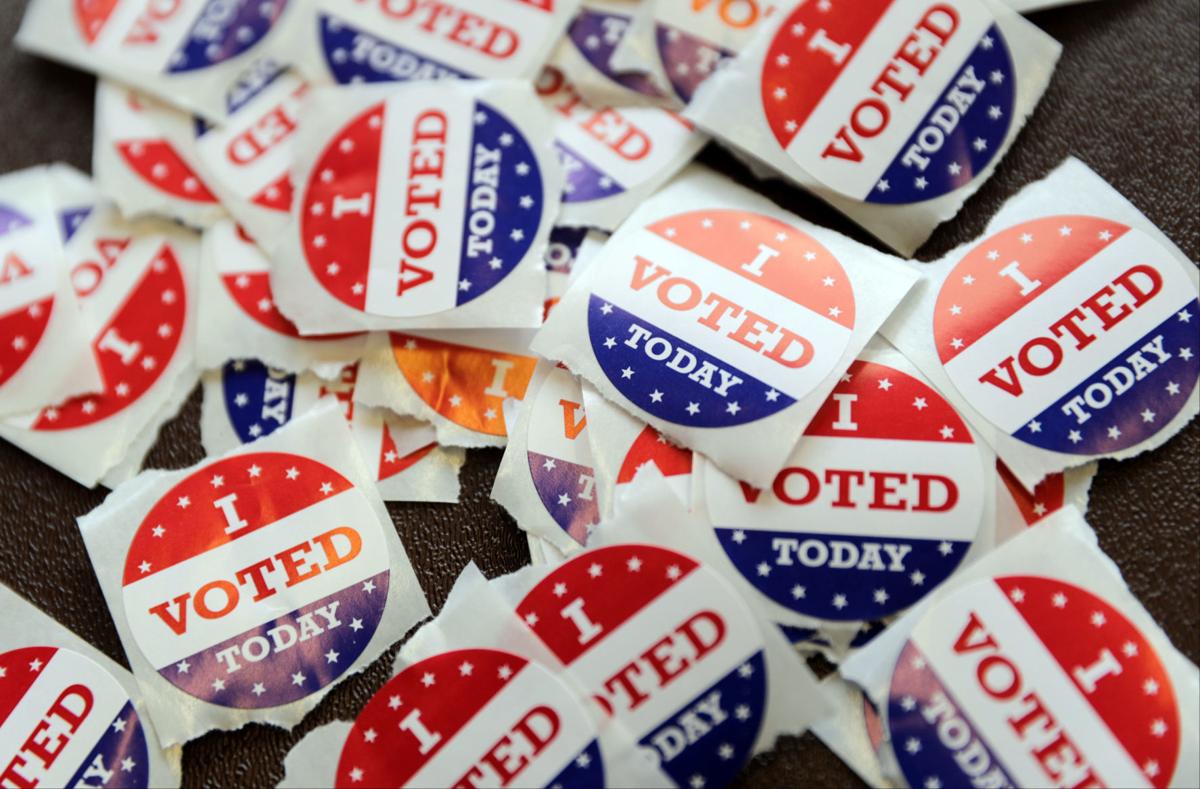 The Portage School Board is about to look different for the first time in four years.
Voters on Tuesday will consider three candidates running for two open city seats on a board that's had the same makeup since 2015. It will gain at least one new member in the spring election after Dan Brown decided not to run for the city seat he's held since 2013.
Matt Foster is running for re-election for the city seat he's held since 2010, and faces challenges from Mark Fahey and Michael O'Grady.
Chad Edwards is running unopposed for the rural seat he's held since 2013. Winners will serve three-year terms.
Fahey has worked in the city's Parks and Recreation Department for the past 24 years, performing a variety of duties that depend on the season, he said, such as maintaining the city's ball fields and clearing snow. He's a 1985 Portage High School graduate who directs Portage youth football, serves on the Portage Touchdown Club's board and coaches junior varsity boys basketball at Lodi High School.
"I believe a school district is the heartbeat of your community," Fahey said of his decision to run for school board.
"I had an outstanding education in Portage, with many outstanding teachers, and I think I'd be able to help recognize who'd be a great teacher or, really, any employee in the district."
Retaining great teachers is an issue Fahey said he plans to address by making sure that teachers, at the very least, feel appreciated for the work they do.
"It all starts by making sure we have the best staff possible," he said. "When you have a strong school system, everything trickles down. It makes our community a better place to live. Fewer kids get into trouble when they're active before and after school and when we challenge them in the classroom."
O'Grady, who is also running for municipal judge, said in an email that he's running for a spot on the school board because of his concerns about the "criminal conduct" of school officials. O'Grady has filed numerous John Doe lawsuits since 2015 against the city and school district as part of the Columbia County Citizens Against Corruption group, accusing the school district of such things as the forced indoctrination of students with propaganda.
O'Grady said in the email that an active board member is stealing from the taxpayers and that he wants to serve on the board "so that I have access to financial records to continue investigating and be a voice for those of us parents and citizens to expose wrongdoing and bring about the necessary corrections to focus on our children's education and well-being."
O'Grady also is concerned, he said, that Portage High School has turned into a "prison-like system that mandates conformity to authority and rules suppressing individual creativity and expressive thought in a learning environment."
Foster is seeking his fourth term on the board and works for the Portage collection agency Bonded Collectors of Wisconsin.
Foster is running for re-election "because I truly enjoy serving my community and I believe I am fully qualified to continue to do the job," he said. "I understand the workings of a school board and want to use my experience to continue moving the district forward."
Foster said declining enrollment and how it might impact the school district's budget down the road is one issue he'll continue to work on if he's re-elected.
"I will work collaboratively to make sure we the board are prioritizing students," Foster said, adding that he will continue to "promote the district's successes" and "work to ensure the funds available are used as efficiently as possible."
Edwards is seeking his third term on the board and works in sales for the educational software company, Renaissance Learning. He is a 1993 Portage High School graduate.
"I have enjoyed my time on the board and I just want to continue to help kids," Edwards said.
Top issues for Edwards include academic achievement and school safety, he said.
"(School safety) is a priority for us, but I think you can always get better," Edwards said. "You can only respond to new learning, and so for us it's about staying on the front end and making sure we do everything we can to create safe schools so that students can learn without having to worry about their safety.
"Every time there's a tragedy, you learn something new. It's our job to capture that learning and make sure we're always one step ahead."
Follow Noah Vernau on Twitter @NoahVernau or contact him at 608-695-4956.
Be the first to know
Get local news delivered to your inbox!